Are you planning a visit to Queenstown in New Zealand? Not sure what to do?
The 12 Best Things to Do in Queenstown is a guest article written for us by Kiwi Delilah Hart from Our Travel Mix.
(Editor update 2021)
Queenstown in the South Island of New Zealand is a breath-taking destination to visit. New Zealand is scenic at the best of times but Queenstown is spectacular. Known as the Land of the Long White Cloud New Zealand should be high on everyone's bucket list. Milford Sound, accessible by a day trip from Queenstown, has been rated as New Zealand's #1 tourist attraction. If you are into hiking, the best hikes are in Queenstown from half-day hikes to full-day hikes Queenstown has you covered for all levels and experience.
"Whenever I get stressed I just want to hop on a plane to Queenstown
"by John Travolta
My last visit to Queenstown was back in 1981 on a travel agent familiarisation and I fell in love with Queenstown and the South Island way back then. I am keen to revisit Queenstown and the South Island after reading Delilah's article, you will too!. Have you visited?
Read More: 10 Unmissable Things to do in Golden Bay New Zealand
This post may contain affiliate links. Please see our disclosure for more information. As an Amazon Associate, we earn from qualifying purchases (if applicable).
12 Best Things To Do in Queenstown
Queenstown is the adventure capital of New Zealand. Bungy jump into the azure blue waters of the Kawarau River,  take a scenic flight over the phenomenon that is Milford Sound, and dart across the Shotover River in a jet boat.
Queenstown definitely has the adventure activities covered, but they also have so much more to offer. Their landscapes are amongst the most stunning in the country, and their award-winning wines and food are impeccable.
Read on to find out the 12 best things to do in Queenstown during your next holiday in New Zealand.
Hike Queenstown Hill
The summit of Queenstown Hill offers some of the best views of Queenstown. To get to the summit, it should take you around 90 minutes. The climb is around 500 metres. 
You'll start the hike by climbing through the pine forest. Nearer to the top of the hill, you'll see a sculpture called the Basket of Dreams. Atop the hill, the views are breathtaking. Bring a picnic lunch with you to enjoy at the summit, and be sure to bring a camera along with you.
The hike isn't a loop, but it should take you less time to reach the car park. The descent should take around one hour.
While Bob's Peak is frequented by tourists on the regular, the extensive views from Queenstown Hill are more extensive and spectacular.
Visit Onsen Hot Pools Queenstown
Onsen Hot Pools has become one of Queenstown's best-known attractions, due to its popularity on Instagram. These aren't your regular hot pools. Not only is each hot pool located in a private room, but the tubs also overlook impressive scenery of the Shotover River and the surrounding forest.
This is the perfect place to take someone on a romantic date, or simply someone who is an avid Instagrammer. You can book during the daytime and a nighttime session with lanterns. My pick would be to book at dusk, so you can watch the sunset from your relaxing private hot tub.
Book months in advance to secure the sunset spot, otherwise, one month in advance should suffice.
Eat Fergburger in Queenstown
It may sound strange, but eating a burger is one of the best things to do in Queenstown. Specifically, Fergburger. Not only is Fergburger one of the best restaurants in Queenstown, but it is also the most well-known.
Their burgers are huge, delicious, and reasonably priced for the tourist town of Queenstown. Just ask any other Kiwis what they think of Fergburger and no doubt they'll rate it highly!
Queues of eager customers will run out the door, but don't let that discourage you. The wait is worth it. There are seats outside the eatery if you just can't wait to try it, but I'd recommend walking down to the waterfront and feasting on your burger on the grass in front of the buskers.
Take the Skyline Gondola and Luge in Queenstown
Bob's Peak is one of the main attractions in Queenstown. Save your energy for the rest of your Queenstown trip and take the Gondola up the mountain. Relax and enjoy the scenic ride.
Atop Bob's Peak, there is a restaurant and a cafe to dine at outlooking the views. Take a luge ride down the mountain (or two, or three). There are two tracks available for both beginners and more advanced riders. The luge is a super fun activity no matter what age you are!
Budget-conscious and/or active travellers may choose to hike the mountain instead. This should take around one hour to get to the top. The walk is quite steep, but it is definitely doable for those with moderate fitness levels.
Go Winetasting in Queenstown
The Central Otago region of New Zealand is known for its great tasting wines, especially the pinot noir variety. There are numerous wineries in the Queenstown area, making winetasting, or doing a winetasting tour one of the best things to do in Queenstown.
My top picks are Amisfield, Chard Farm, and Akarua. 
If you get a chance, head to Rippon Winery. The remarkable views of the lake and surrounding mountains make Rippon my favourite winery, and one of the best things to do in Wanaka. 
Head to Arrowtown in Queenstown
Arrowtown is one of my favourite places to visit, and in recent years, has become a popular spot for visitors from Queenstown. The township is situated only 20 minutes from Queenstown. 
Once a gold mining town, Arrowtown has kept its charm and makes for a great half-day trip. Visit the Chinese Settlement, brunch at their eateries, and even try your luck in panning for gold.
Visit Milford Sound in Queenstown
If there's something you don't want to miss on your trip to New Zealand, it is Milford Sound. This fiord features incredible scenery, with the unique Mitre Peak, fur seals, glaciers, and more.
Taking a full-day tour is usually the way to go. These will involve a coach as the form of transport to Milford Sound, then a cruise down the fiord. Milford Sound is truly an unforgettable experience.
Alternatively, you could rent a car and travel there yourself. Be sure to book your cruise in advance. The drive is quite long for a day trip, at four hours one way.
Watch the Sunset at Queenstown Gardens
It surprised me to see such beautiful, extensive gardens right in the middle of the city. The gardens are on the edge of Lake Wakatipu, making it a perfect place to watch the sunset. If you've been wine tasting and bought a bottle of wine, take the bottle along with a couple of wine glasses to watch the sunset.
During the day, there is fish food available for purchase at a small fee. It's definitely a hit with the kids.
Another great and unique activity at Queenstown Gardens is disc golf. Rent a frisbee for only a few dollars and try your luck at hitting the targets. The targets are metal poles with a basket and chains attached, instead of a net. This is where you throw the frisbee so it lands in the net. It's definitely harder than it looks!
Go Jet Boating in Queenstown
Jet boating is a classic Kiwi activity in Queenstown. You can take part in this fast-paced, fun-filled boat ride at the Shotover or Kawarau Rivers. You can also buy a combo experience where you get to go on a jet boating ride as well as a 4WD off-road tour to the old gold mining area on the Arrow River. Part of the Lord of the Rings trilogy was filmed here.
It goes without saying that you will get a little wet, so bring a dry t-shirt along with you just in case.
Bungy Jump in Queenstown
New Zealand, specifically Queenstown, is home to the first commercial Bungy site in the globe. 
Kawarau River in the Gibbston Valley is a great place to Bungy jump. The bright azure waters are a great sight with the surrounding green of the valley. Get that adrenaline rush as you jump 43 metres! As you would expect, this tourist activity isn't on the cheap side. Tickets will cost close to $300 NZD.
Even if you choose not to bungy, coming to the Kawarau River just to watch the jumpers is really entertaining.
If you're like I am, and aren't so much of a daredevil, consider taking the Zip ride instead. You can also ride in tandem which is great for couples, young jumpers, or those who are scared of heights but are taking the plunge! The Zip ride reaches speeds of up to 60 kilometres per hour.
A Zipride is much more affordable than a Bungy jump, at $50 NZD per adult.
Take a Scenic Flight or Helicopter Ride in Queenstown
A scenic flight or helicopter ride is a great way to see the beautiful scenery in Queenstown from a different perspective. It will allow you to see sights that aren't possible to access by car, so it'll give you the opportunity to see more of Queenstown's untouched beauty.
Taking a scenic flight or helicopter ride in Queenstown will definitely be amongst the most expensive activities on offer. Costs are typically around $500 NZD for a 90-minute flight, including return transportation.
Helicopter tours will cost as little as $250 NZD for a 20-minute ride. All-inclusive helicopter tours, including transport to and from your take-off point and a two to two-and-a-half-hour helicopter ride, will cost upwards of $1000 NZD. There are tours that take you through filming locations for the Lord of the Rings trilogy.
One popular place for a scenic flight is Milford Sound. Flight and cruise combo tours are also available.
Ski at Coronet Peak
The ski season in New Zealand runs from June through to early October. Queenstown is a popular destination for avid skiers. Coronet Peak is their closest ski park, only 20 minutes from the main town.
No matter your ability, skiing in Queenstown during the winter makes for a fun-filled day. Lessons are available, as well as rental gear and lift passes. Their 'Intro to Snow' four-day workshop starts from $650 NZD. One-off lessons are around $100 NZD.
For keen skiers, an Earlybird or Super Earlybird Pass will save you money. A four-day lift pass will cost around $300 NZD.
Bio:
Delilah Hart is a Kiwi travelling the world. Her travel blog aims to help others travel the world better.
General Travel Information For Queenstown in New Zealand
More Things To Do in Queenstown
Map of Queenstown in New Zealand 
Where is Queenstown New Zealand
Queenstown is located on the South Island of New Zealand.
Distance from Christchurch Airport to Queenstown – 479 km
Distance from Christchurch to Queenstown – 483 km
Distance from Dunedin to Queenstown – 282 km
For affordable transfers from Queenstown Airport to the CBD click here
Flights to Queenstown New Zealand
Find the cheapest flights with Skyscanner who then directs you to the airline's website with no extra fees to pay.
Bus Travel in New Zealand
We use Bus Bud around the world to book bus tickets. Click here for the latest schedules and prices.
Car Rental in New Zealand
We use AutoEurope for car rental around the world – click here for the latest deals.
Best Hotels in Queenstown New Zealand
We use Hotels Combined to give our readers the best possibilities of getting your accommodation at the best prices available on the day of booking.  Hotels Combined use over 100+ related hotel websites direct and indirect to bring you the latest deals.
Best Restaurants in Queenstown New Zealand
Click here for the latest list of the top 10 Best Restaurants in Queenstown by travellers.
Best Time to Travel to Queenstown in New Zealand
If you are heading to New Zealand for the ski season the best months are from July through to August and early September.
For outdoor activities, the best months are between December and February.
Travel Insurance
We recommend taking out travel insurance as soon as you book your flights and pay deposits on any cruises, tours or hotels.
Travel smarter and safer with products from our To Travel Too Travel Shop.  If you are looking for the latest luggage, guidebooks or travel accessories we have you covered with over 800 travel products to choose from.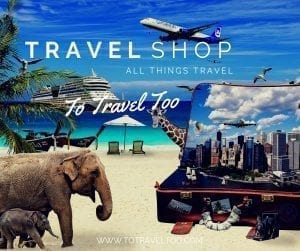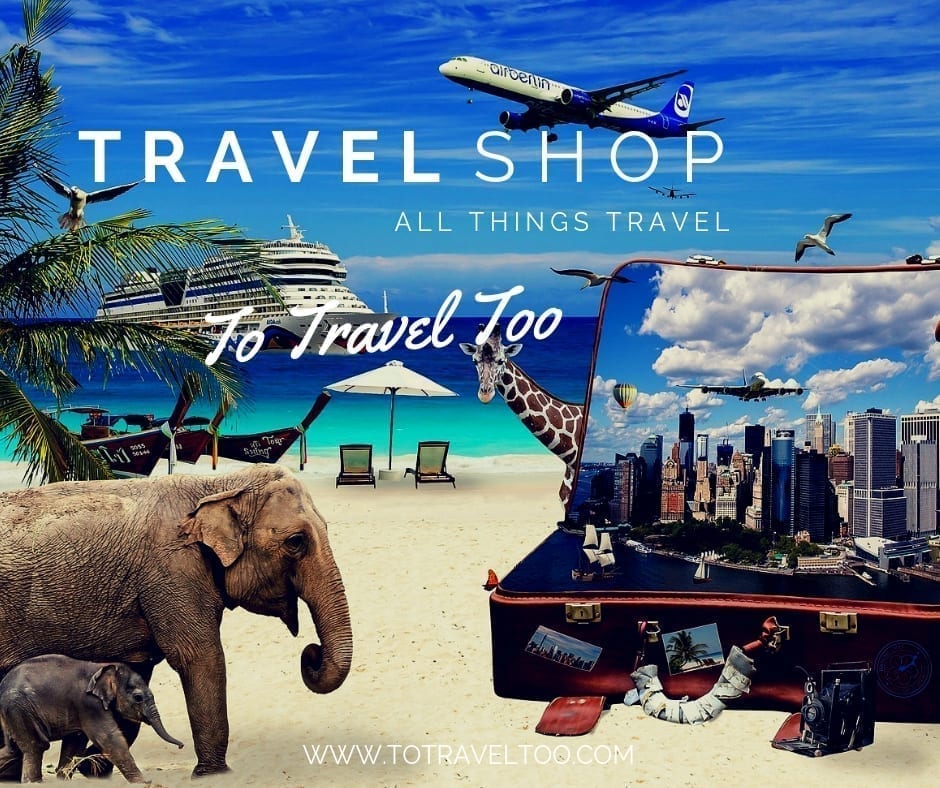 Pinterest
Are you on Pinterest? We are at To Travel Too and we have many travel-related boards check us out at Pinterest.  If you enjoyed our article why not pin it to your board.