Ston, a small town located on the picturesque Peljesac Peninsula in Croatia, is more than just a hidden gem waiting to be discovered. With its rich history, stunning landscapes, and mouth-watering culinary delights, there are countless reasons why this charming destination should be at the top of every traveller's list but lets start with 3 reasons why you should visit Ston in Croatia.
From exploring the ancient city walls that have stood for centuries to indulging in some of the finest oysters and wine in the region, Ston offers an unforgettable experience that will leave visitors longing to return time and time again. Whether you're seeking adventure, relaxation or simply a taste of authentic Croatian culture, Ston has it all – making it a must-visit destination for any avid globetrotter.
Discover our 3 good reasons to visit Ston here.
A perfect escape from the hustle and bustle of Dubrovnik, one of the busiest cities in Croatia especially during the height of the summer season. On our way to visit the Wineries of the Peljesac Peninsular with Insider Holidays, we stopped off to visit the medieval town of Ston.
This post may contain affiliate links. Please see our disclosure for more information.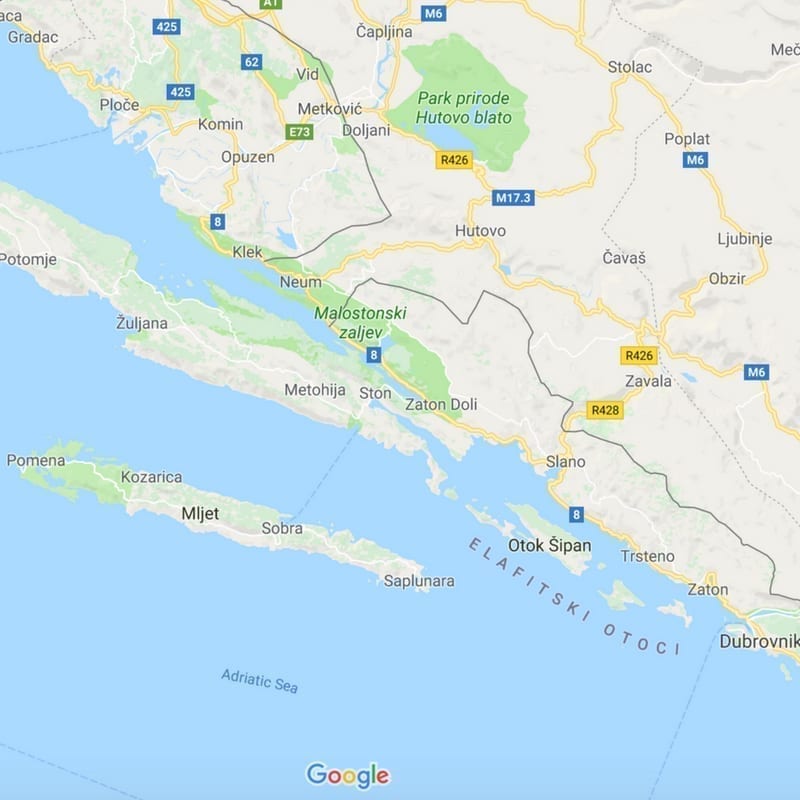 Ston is a city in Croatia located on the Peljesac Peninsula. It is famous for the Walls of Ston (unlike the Walls of Dubrovnik which are enclosed) they are known as the "European Walls of China", the Salt Works and its mussels.  A popular destination to visit close to Ston is the town of Korcula which can be reached within 2 hours by bus.
3 Good Reasons to Visit Ston in Croatia
What? Europe Has A Great Wall As Well!
#1 Reason – The Walls of Ston
As we rounded a bend in the road our eyes were drawn to a huge wall!  A huge wall that looked very similar to the Great Wall of China.  We could not believe what we were seeing. A wall that was planned and first started construction in 1333 by the Republic of Dubrovnik who had bought the Peljesac Peninsula from Dusan the Serbian Emperor. The 5.5km wall connected the two towns Ston and Mali Ston, and their purpose was to defend these two towns, be the first line of defence for Dubrovnik and to protect their precious salt industry which contributed to the wealth of Dubrovnik.
The walls are 2nd to the Great Wall of China in length.  The walls in sections range from between 5 and 10 metres high. Can you believe it took almost 4 centuries to complete?
Taken from the Ston website
Opening Times for visiting the Walls of Ston
Summer working time:
08.00 – 18.30 h (1. April – 31. May)
08.00 – 19.30 h (1. June – 31. July)
08.00 – 19.00 h (1. August – 01. September)
08.00 – 18.30 h (1. September – 30.September)
08:00 – 18:00h (1.October – 31.October)
Winter working time:
09.00 – 15.00 h (1. November – 31. March)
Entrance Fee: Adults 70 Kn Children 30 Kn (2022)
It is comforting to know that the profits from the entrance fees are used for ongoing maintenance and upkeep of the wall.
The site of Kings Landing in Games of Thrones used Ston in many of its scenes because of the Walls.
You can visit the Walls of Ston on a Wine Tour of the Peljesac Peninsula with Insider Holidays.
Opposite the town of Ston lies the Salt Works.  Salt has been in production in Ston for over 2,000 years and it is the oldest salt works still operating in Europe.  Salt was extremely important to the Republic of Dubrovnik providing 1/3 of its revenue back in the 14th century.  Salt was just as important as gold and during those times 1kg salt = 1kg gold.
Today there are 53 pools – 9 of which are the crystallisation pools that are named after Saints, you will find the name of the Saint written on stone and placed beside each pool.  #53 pool is named 'Mundo'meaning world in Spanish and the salt harvested from this pool was passed onto the poor.
The storage for the salt was at the rear of the ponds, there were 2 keys to open the doors of the storage, as it was so valuable the salt was under guard 24 hours a day.  If you were tempted to steal salt the punishment was the loss of your hand.
The seawater flows into the ponds from Ston Bay, where it is captured, the high temperatures and the dry winds assist in the evaporation process and it becomes even saltier. The salt is dug out by hand with shovels and loaded into the mine carts.
The method of production and harvesting the salt has not changed over the years.  During the summer months on certain days starting very early in the morning salt will be harvested. This would be an exciting time to visit, if you are considering watching this incredible process, contact Solana Ston on their website.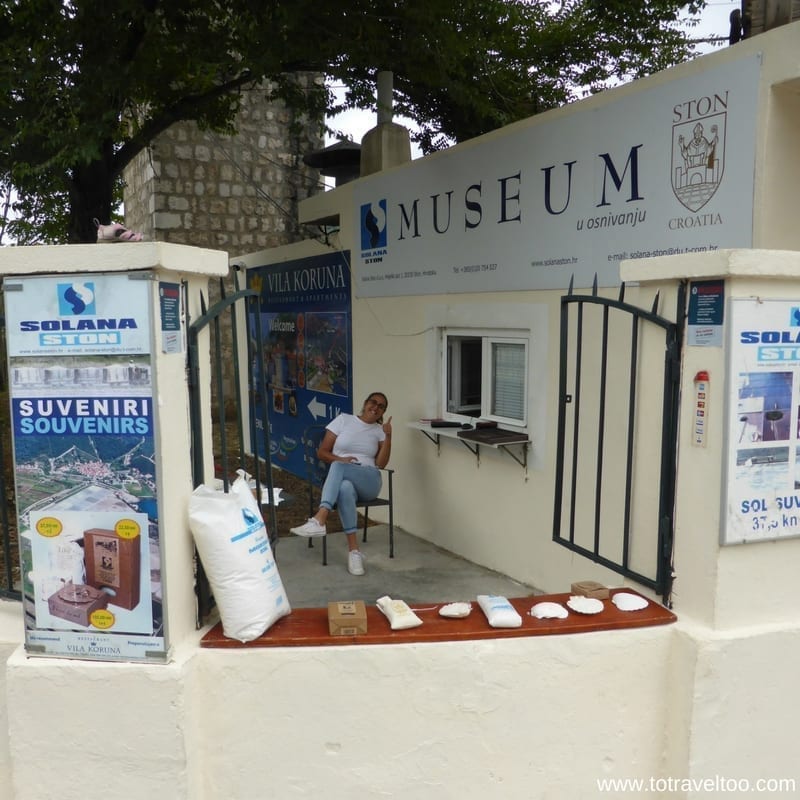 When you visit allow some time to watch the 2 videos within the Museum and do try the two types of salt on display.
Entrance fee 30 Kn per person with a story of salt production and history (2022 prices)
#3 The Town of Ston
Ston is the gateway to the Peljesac Peninsula and Korcula Island.  A medieval town of narrow streets and noble houses with the Bishops Palace constructed in the Renaissance style that dates back to the 16th century.  Mali Ston which is 1km away is famous for its oysters.  The sweetest strawberries come from around Ston.
Ston: Best Places to Stay in Croatia
Should you stay in Ston or nearby Dubrovnik? We say, why not stay in both.
Apartment Nada (rated 9.2)
Address: Put Brace Mihanovica 2 Ston
A great location only a 4-minute walk to the Walls. Free Wifi, bikes, air-conditioning plus a garden and a terrace.
Guest review:
Cosy apartment with everything you could need. The place was super clean. The host is lovely and she waited for us even when we arrived later than we said because of a problem. Ston is also a nice place. She left us some bikes to use. She also left some milk, water and jam for the breakfast, so cute! We had private parking next to the apartment. Highly recommended.
Apartments Vlasic (rated 8): Address: Put Malog Stona 2, Ston
Great location with the Old Town with its restaurants and bars only a 50m walk away. There is a garden and a terrace with BBQ facilities available for guests. Free Wi-Fi and air-conditioned accommodations with a balcony and satellite TV.
Guest review: We received an upgrade of the room for free instead of a normal room for a big apartment with a terrace with a great view of the famous Ston Wall and old town. You can park in front of the house for free and it is 5 mins walk to the old town.

If you want to stay just outside Dubrovnik on the way to Ston we can personally recommend the Sun Gardens Resort Dubrovnik.

You can read our review on the Sun Gardens Resort Dubrovnik here.
Where to Stay in Ston
Getting To Ston
Ston is 54 km from Dubrovnik and takes 55 minutes by car.
You can organise a taxi from Dubrovnik – price average between 600 – 750 kn.
There is a regular bus service – check ticket prices and schedule here.
Getting To Dubrovnik
Dubrovnik Airport is located 15.5 km from the city.
Shared Airport transfers from Dubrovnik Airport
Private Airport Transfers to Hotels in Dubrovnik
Cheap Flights to Dubrovnik
Find the cheapest flights with Skyscanner our go-to when we are researching and booking flights.
Bus Travel to Dubrovnik
For the latest bus schedules and ticket prices click here.
Car Rental in Dubrovnik
It is easy to organise car rental at Dubrovnik Airport.  We use AutoEurope for car rental in Europe.
Travel Insurance
We recommend taking out travel insurance as soon as you book your flights and pay deposits on any cruises, tours or hotels.
We were hosted by Insider Holidays and Ston was included as part of their Half-Day Wine Lover's Tour of Peljesac Peninsula.  We thank Ana and Bozidar for allowing us to come and enjoy their tours.  Our opinions, as always, are our own.
We have a restaurant recommendation in Dubrovnik for you – Panorama Restaurant  click here to read our review.
For more information on Croatia Wine Tours click here.
Pinterest
Are you on Pinterest? We are at To Travel Too and we have many travel-related boards check us out at Pinterest.  If you enjoyed our article why not pin it to your board.
Conclusion: 
In conclusion, Ston is an enchanting destination that offers a unique mix of history, natural beauty, and culinary delights. Whether it's exploring the ancient walls and fortifications, indulging in the world-famous oysters and wines, or simply soaking in the stunning coastal views, there is something for everyone to enjoy in this hidden gem of Croatia. So why not plan your next vacation to Ston and experience all that this charming town has to offer?
We have written an e-book on Dubrovnik in Croatia. You can purchase it from Amazon – just click on the book cover below.
Tips on what to do, where to go, where to eat and where to stay.  All you need to know to plan your next vacation to Dubrovnik and the surrounding areas.
To Travel Too Travel Shop
Travel smarter and safer with products from our To Travel Too Travel Shop.  If you are looking for the latest luggage, guidebooks or travel accessories we have you covered with over 800 travel products to choose from.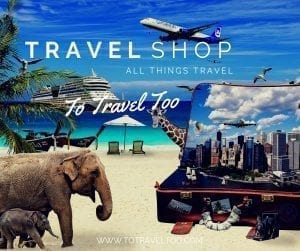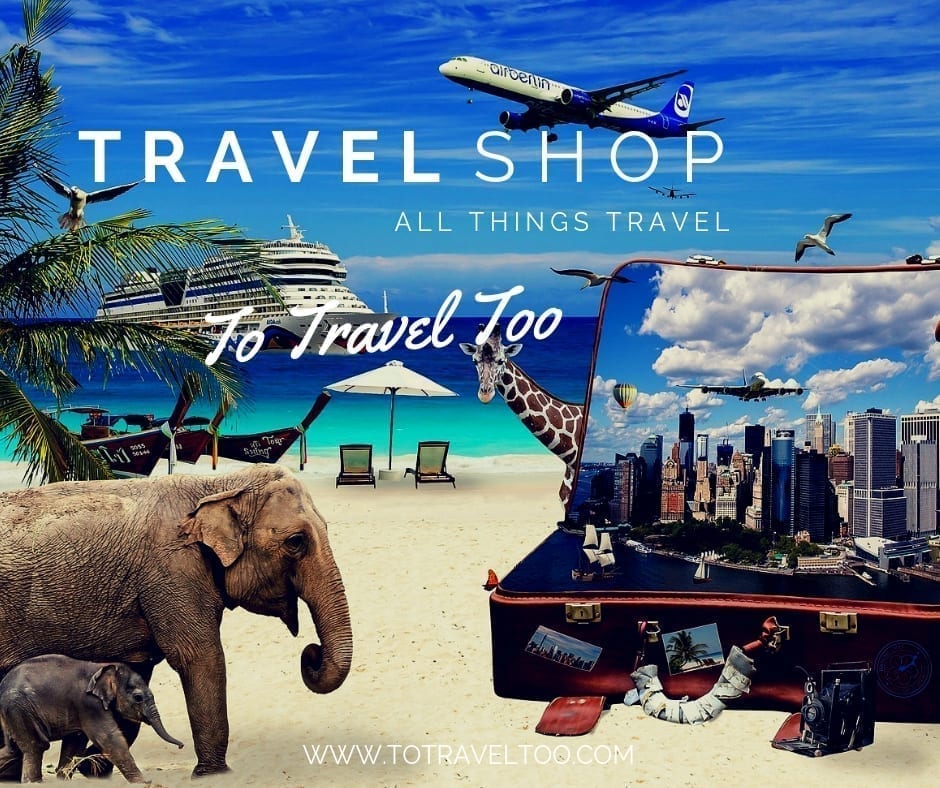 Our itinerary above can be downloaded via Gpsmycity walks –Ston