4 Days in London: The Perfect Trip Itinerary
By Guest Writer: Elisa Williams
How many days in London until you understand its people, culture, and fun places?
After how many visits can you authoritatively claim that you have seen the better part of London? Well, anything from 4 days will be a good starting point, although you may have to come back over and over again in order to tour the city inside out. If this is your first visit to London or you are a return visitor there is nothing more exciting than visiting the iconic London Landmarks, so make sure you allow enough time.
You need time to see its iconic infrastructure, tourist attraction sites, ethnic eateries, and beautiful and diverse neighbourhoods. Don't leave the UK without taking a few day trips from London to destinations such as Stonehenge and Bath just to name a few.
Your London travel planning may overwhelm you but research is the key and having as much information to hand as possible.
A frequently asked question is when is the best time to visit the UK? It comes down to really what you want to do, what you want to see and where you want to go. Our recommendation is to make sure you pack for all seasons.
London Go City Explorer City Pass for 2 – 7 attractions
Enjoy great savings on your choice of 2, 3, 4, 5, 6, or 7 top London attractions with an Explorer Pass, valid for up to 60 days. Pay nothing at the gate and choose from over 70 things to do in London.
If you have the time and resources, staying in London for a week or even a month would be okay. But because we understand that this may not always be possible, let's look at the bare minimum: 4 days.
What can you do in London within 4 days in order to have the perfect trip?
For the purposes of this itinerary, we will assume that you arrived in London yesterday and that your first day will start right from when you wake up. Also, we highly advise that you explore most of the city on foot, by taking advantage of the free walking tours in London, as they provide a better opportunity to get closer to the real city culture. Also, if you are planning to spend the trip on a low budget, exploring the city on foot is ideal.
However, initially, you should start off by booking a hotel or hostel. If you are on a tight budget, there are some awesome hostels in the city centre, that either provide breakfast or have a small kitchen enabling you to cook some meals for yourself before heading out. We will not dwell too much on how you got here. Let us dive right into the itinerary.
This post may contain affiliate links. Please see our disclosure for more information. As an Amazon Associate, we earn from qualifying purchases (if applicable).
Day One: The City of London
Starting from St. Paul's tube station, you will be able to see most of London City on your first day. You will need to be at the station by at least eight in the morning so that you can enter St. Paul's Cathedral when it opens at 9.30 am. In there, you will see the Duke of Wellington monument, the Stone and the Golden galleries, and other key chapels.
After like an hour in the cathedral, take your leave and head to the Tower of London where you will see the Millennium Bridge where the legendary Harry Potter movie was filmed.
Before noon, you should be fully acquainted with British history at the Tower of London, cross over to the Tower Bridge where you will take the best pictures of the city, and enjoy watching the Crown Jewels.
You are just in time for lunch at Borough Market, London's biggest food market. All the traditional and multicultural foods are found here. However, if you are planning not to spend so much on this trip, there are several options for you. Try out the ethnic food, which involves kebab shops, whereby you can eat and have a drink for no more than UKL 10.
Additionally, as mentioned above, if you have booked a room with a kitchen, preparing something for yourself on the go, would save you quite some money. After your lunch head out to Oxford Street for some shopping, Covent Garden for some live street performances, Hyde Park for leisure walks and some boating, and the West Yard for your dinner.
Day 2: The Museums of London
Start your itinerary at the Museum of Natural History, Victoria and Albert Museum, and British Museum. Did you know that Natural History and the British Museum are totally free? It is incredible how much will learn in regards to the history of mankind, the animal kingdom, and space exploration.
You will also have the chance to enjoy some British breakfast at the Museum of Natural History café. By the time you are done with the two museums, it will be lunchtime or thereabout. Get some culinary treats at the Berkeley Hotel as you prepare for some afternoon shopping at Fortnum & Mason and Carnaby Street. You will then close your day by having a cool dinner at Opium Dim Sum.
Day 3: Indulge in British Royalty
Start your day at Buckingham Palace, the home to British royalty for over 170 years and the home to the current Queen of England, Queen Elizabeth II. Be there by 10.30 am in order to witness the changing of the guard ceremony at 10.45. If you are visiting during the summer, you will be allowed to book a ticket into the 775 royal rooms. However, you can also gaze at it from outside and enjoy the guard ceremony and save up your money.
Before heading for lunch, you can take a stroll in the very beautiful St. James Park, visit the 1000-year-old Westminster Abbey, ride the London Eye, and cross over to Westminster Bridge for some photos.
It is now time for lunch and afternoon tea at Wallace, the cheapest joint in the neighbourhood but with impeccable foods. After that, you can choose to try some London Pubs or take an afternoon tea river cruise.
Day 4: A Tour to the Outskirts of London
London boasts of suburbs that would easily pass as smaller cities. Start your day in one of these small cities- Greenwich- and enjoy the many amenities it has to offer. It has parks, pubs, and restaurants that aren't as crowded as those in the city.
Here, you will learn everything about the Meridian Line and how it affects time all over the world. You will also enjoy some time in the Cutty Sark and the east and west hemispheres. For your lunch, try the local delicacies in one of the Meridian restaurants.
After lunch, you can opt to take a bus to Chislehurst to see the Chislehurst Caves or go ice skating or scale the O2 concert arena.
Bottom line
London has too much to offer. With time and a flexible budget, you will have too much to do within four days. And who knows, you can even choose to extend to a 5th or 6th day or more.
Elisa's Bio:
Elisa is a young and ambitious girl who has been researching self-development for the past two years and is now off travelling the world. Her mission is to inspire others to live their dreams and be the person to whom they say; "Because of you, I never gave up".
Essential Visitor Information – London
One Day in London
If time is short and you only have one day in London you can still see some of London's beautiful places.
Flights to London
For cheap flights to London, we use Skyscanner.
London Airports
Airport Transfers details below:
How to Get From London Stansted Airport: for information click here
How To Get from London Gatwick Airport: more information here
How To Get From London Heathrow Airport: more information here
How to Get from London Luton Airport: for more information click here
London Train Map
The London Tube is the easiest way to get to travel to see all of London's attractions. There are many places to visit in London and you want to make the most of your time.
London Map
London Sightseeing by Hop on Hop off Bus
What to see in London by a hop on hop off bus is an alternative to the tube and walking.
More London Tours
Where to Stay in London
When planning your London itinerary booking hotels in London in the right area is paramount for you to make the most of your 4 days.
There are hundreds of London hotels to choose from.  Where do you start?
Pinterest
Are you on Pinterest? We are at To Travel Too and we have many travel-related boards check us out at Pinterest.  If you enjoyed our article why not pin it to your board?
Travel Insurance
We highly recommend that you take out travel insurance when you book and pay for your airline tickets and pay deposits on cruises and tours.
To Travel Too Travel Shop
Travel smarter and safer with products from our To Travel Too Travel Shop.  If you are looking for the latest luggage, guidebooks or travel accessories we have you covered with over 800 travel products to choose from.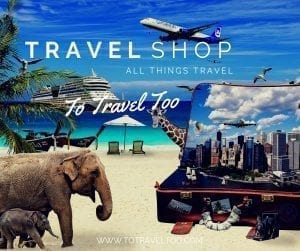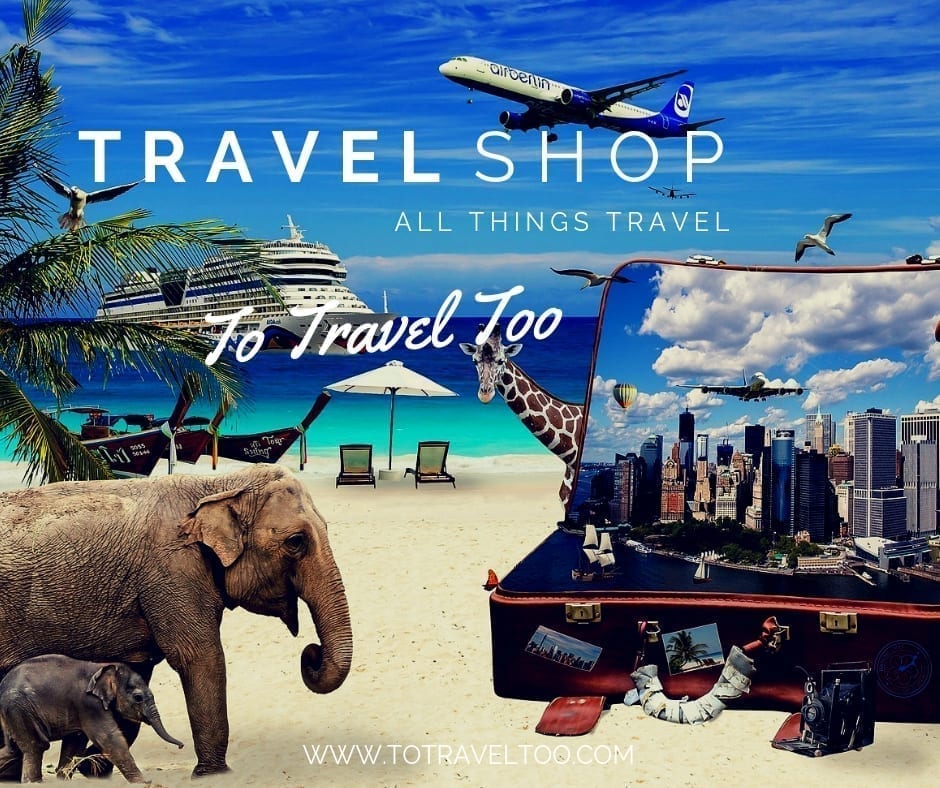 In conclusion, a 4-day itinerary in London offers a well-rounded experience of this vibrant city. From iconic landmarks like the Tower of London and Buckingham Palace to exploring the cultural and historical treasures of museums such as the British Museum and Tate Modern, there is something for everyone.
Exploring the charming neighbourhoods, indulging in traditional English cuisine, and enjoying world-class theatrical performances are just some of the additional delights that await visitors. With careful planning and prioritizing attractions based on personal preferences, travellers can make the most out of their time in London. Whether it's a first-time visit or a return trip, this itinerary provides an unforgettable taste of what makes London one of the most captivating cities in the world.