Are you planning to visit the Yucatan Peninsula in 2023 and want to get off the beaten track a bit?  This is the article for you, written by travel blogger Sammie Pearsall from the Rambling Renegade.
The Yucatan Peninsula is a favourite region of ours and a thousand others have fallen in love with the region just as Sammie has.  Read on for her delightful story of her favourite 5 cities in the Yucatan Mexico to visit.
Back when the world was a bit murky and travel was difficult, my boyfriend and I became happily "stuck" in Mexico. We mapped out multiple cities to visit in the Yucatan Peninsula, Mexico and this list is comprised of the Top 5. 
What started as a two-week trip turned into a month-long stint which turned into 5 months of living in the beautiful world that is Mexico. We visited a LOT of cities during this forced downtime in our lives and I wouldn't change it for a second. People know to visit Cancun and they definitely have heard of Tulum, but this list is to see a different side of Mexico. This list of the 5 cities to visit in the Yucatan Peninsula, Mexico includes places you may not have heard of, but definitely need to check out.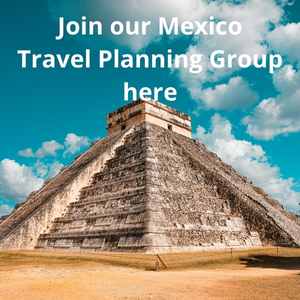 Mexico is known for its luscious undeveloped nature, vibrant culture, ancient history, and fresh flavours. These destinations below give you the best of it all. 
This post may contain affiliate links. Please see our disclosure for more information.
From North to South- The Top 5 Cities to Visit in the Yucatan Penninsula, Mexico
Three States: Campeche, Yucatán, & Quintana Roo
Puerto Morelos
My home sweet home for the months I was living in Mexico. Puerto Morelos is a beautiful small town just south of Cancun and north of Playa Del Carman. Often overlooked being so close to other well-known cities but is well worth the trip.
This spot is wonderfully quiet but has everything you need to enjoy the crystal-clear waters of Mexico. I didn't realize how spoiled we were with our beaches until heading to more popular destinations such as Playa Del Carmen.
In Puerto Morelos, the only crowds you will be dealing with are the locals but it is nothing compared to the busier beaches in Mexico's more common tourist destinations such as Cancun. 
If you're looking for a party, Puerto Morelos might not be your jam. We used to joke that it felt a bit like a retirement town, but don't let that deter you from visiting! I loved it and want to go back as soon as I can. It was very peaceful. The streets were calm at all hours of the day but there is enough tourism to bring about an amazing culinary scene. And if you're itching for some nightlife, it is ridiculously easy to catch a colectivo to nearby towns of Playa or Cancun. 
Besides enjoying the city for the serenity it can offer, there are also cenotes within a short drive to enjoy as a day trip. Check out my very first Yucatán cenote experience.
However, one of the best things you can do in Puerto Morelos is to simply grab a snorkel. You can spend the morning looking for my favourite sea creature the Porcupinefish. Then finish the day by stopping by my favourite restaurant Pescadores for some epic grilled fish and a chilled cerveza.
Read more here about a tour that includes snorkelling and lunch
Bacalar
This is my top city to visit in the Yucatan Peninsula, Mexico. Bacalar is one of few cities named a "pueblo magico" or magic town by the Mexican government, meaning visitors can experience a beautiful authentic Mexican town.
At the time of writing, this town is just developed enough to offer amazing restaurants and accommodation but not so known that you get the crowds of tourists. You have to come to see the Laguna de los 7 Colores. It's the lagoon made famous on Instagram for having 7 sparkling shades of blue and green. Laguna de Bacalar is so beautiful, when you first witness it for the first time, you will think it's fake. I could go on and on about this town but it would be easier to read My Guide to Bacalar, filled with things to do, places to stay in Bacalar, food, and more. 
If you're into camping I highly suggest staying at my favourite spot El Encanto. It is magical and offers the most serene spot to enjoy the lagoon. You can grab some meat and veg and have yourself a little barbeque or rent a kayak and enjoy the calm waters.
What makes Bacalar so remarkable is how undeveloped it is. For having such an exquisite lagoon to experience there isn't that much tourism. However, this can easily change within a few years times. Even as we walked around the quiet streets, we saw more and more construction building new apartments and hotels along the lagoon and close to it. But for now, it remains to have a small-town feel where all the locals are trying to help everyone out. Whether it's helping you to enjoy the best of the lagoon or recommending some amazing little restaurant, they help bring endless magic. This little town left a strong mark on me. It's one of the most beautifully quaint places I have ever been to.
Chetumal
This capital city of Quintana Roo is often overlooked and not taken into consideration as a place to visit. Being so close to Bacalar, many skip over it not giving it a second thought. However, Chetumal is a wonderful checkpoint for doing things in and around this small city. It's clean, safe, has some great beaches and restaurants, and is far more affordable than the Tulum's of Mexico. Its location is why it made the list.
Besides enjoying the plethora of water sports or calm ecological walks in the jungle, you can make Chetumal your base to visit a few other sites. The first is the adorable fishing village of Calderitas. Here you can get the best seafood and sometimes experience water that is somehow, even MORE clearer than Chetumal. Other things to do from Chetumal include visiting the archaeological site of Oxtankah, another fishing village called Mahahual, and you'll definitely want to discover El Palmar. Only 20 miles from the capital city, El Palmar might be one of Quintana Roo's best-kept secrets. It is considered an ecotourism spot with its natural pools offering chairs, food and bottled drinks to tourists.
Chetumal might not be the most lively city to visit but it is a great location to move around and enjoy a lot of what Quintana Roo can offer. 
Coba
One of my favourite memories of Mexico includes visiting the ruins and cenotes of Coba. The Coba Ruins are one of the most incredible archaeological sites you can visit in Mexico (in my opinion…).  Just 45 minutes from Tulum, this city is often seen as a day trip but can easily be turned into an overnighter or weekend stay. 
The Coba Ruins are a big reason to visit. Usually, you are able to climb to the top of one of the pyramids which is not the case with many other archaeological sites. Unfortunately, we were not able to do so due to Covid restrictions at the time. But I am hoping this has changed. The ruins are remarkable, set deep into the jungle you can rent bikes to go from site to site. You travel amongst a dirt path, passing under trees hundreds of years old until you happen upon the next site to bare witness. So amazing.
The cenotes are another great reason to visit Coba. Of course, each cenote is its own special snowflake, I understand coming to a small town to visit a cenote isn't a big deal. However, if you're into high diving, I suggest taking a look into Cenote Tankach-Ha, (one of the best cenotes in the Yucatan) where there is a high diving platform available for the ones seeking a bit of adrenaline. The enclosed cenote gives a far different feel to the plethora of open and semi-open cenotes sprinkled around the Yucatán, so I find these cenotes extra special. They are a bit mysterious and creepy but in a very intriguing way. The water is a deep shade of blue and magnificently refreshing. I felt like I had been reborn after taking a dip. 
Also, be sure to check out Punta Laguna if you want to spot some spider monkeys and howler monkeys. Taking a walk in the jungle is a must-do if you're a nature lover.
Río Lagartos
If you're on your way to Holbox you might accidentally overlook the small village of Rio Lagartos. But if you're into bird watching you'll want to stop here and make the most of it. Rio Lagartos is located at the end of a lagoon, a UNESCO-protected biosphere due to its special breeding grounds for hundreds of species of birds. This protected reserve is one of the main reasons to visit this small town but there are other things to come for. Besides having the opportunity to see baby hatchlings of Flamingos (if you're lucky!!), you can also see Las Coloradas Pink Lake, or visit a crocodile farm. 
The Pink Lake is a 20-minute drive from Ria Lagartos, it gets its pink colour from the high concentration of salt which breeds a specific algae that turns the water a reddish pink hue. 
Read more: The Pink Flamingos of Celestun
NOTE: Las Coloradas Pink Lake is a private area, you can get a picture of it from the side but there will be wires in the way, but many of the local workers will offer you a "private tour" for about 50 pesos. Also, note that the pictures on the internet are highly edited. The actual colour of the lake is a far more subtle reddish pink.
As I mentioned before, bird watching is the greatest attraction. There are approximately 400 species of birds but if you wish to see thousands of flamingos, make sure to come in the spring (March to May). 
Bring your binoculars!
There are countless cities that deserve to be visited and appreciated all over Mexico, these are just a few in the Yucatan Peninsula that I think deserve a bit more love.
If you're interested in checking out some other things to do in Mexico, check out my Guide to the Best Thing to do in Akumal, and Chiapas featured in my article on the Best Places to travel.
Bio for Sammie Pearsall
Sammie Pearsall is a travel and circus blogger living a nomadic lifestyle. Currently roaming the United States while training for the circus, she writes about her past travels, travel tips, and odd circus life. Sammie started the blog as a way to keep her family back home in Chicago in the loop about her life travelling the world and it has grown into a professional blog. You can follow her travels and her circus life teasers on Instagram and Pinterest 
General Information on Visiting the Yucatan Peninsula
Where is the Yucatan Peninsula
The Yucatan Peninsula is a region in the southeast of Mexico. The Caribbean Sea borders the east whilst the Gulf of Mexico borders the North and the West.
Map Yucatan Peninsula
What are the airports in the Yucatan?
Cancun is the major international airport.
There are smaller airports such as Cozumel, Campeche and Merida.
For the latest flight deals into Cancun, we use Skyscanner. We can track the prices of the flight we are booking months out looking at the cheapest time to purchase tickets.
Read More on Visiting the Yucatan Peninsula here
We have put together an extensive guide for when you visit Yucatan highlighting:
the best beaches in the Yucatan,
the Mayan Ruins in the Yucatan,
highlights of the Yucatan,
weather in the Yucatan
things to do in the Yucatan
Highlights of the Yucatan
If you are a lover of the Mayan Ruins in the Yucatan you can read more here:
Visit Izamal – The Yellow City
Visit Uxmal and the Chocolate Museum
How to make the most of your visit to Chichen Itza
Things to do in Tulum including visiting the Mayan Ruins
If you are heading to Chiapas State we can recommend visiting Palenque Mayan Ruins.
If you are heading into Guatemala why not visit Tikal National Park with its Mayan Ruins?
We have put together an article on Mexican Food in the Yucatan for all you food lovers out there.
How to travel around the Yucatan Peninsula
We travel by bus throughout Mexico and book our tickets on ADO buses through Busbud.
If you would like to hire a car you can check out the latest deals here.
Do you need an International Drivers Licence? You can obtain one here online within minutes.
Travel Insurance
World Nomads offers simple and flexible travel insurance. Buy at home or while travelling and claim online from anywhere in the world.
Do You Need a Visa for Mexico
Some countries may need a visa for Mexico you can check your country's requirements here.
To Travel Too Travel Shop
Travel smarter and safer with products from our To Travel Too Travel Shop.  If you are looking for the latest luggage, guidebooks or travel accessories we have you covered with over 800 travel products to choose from.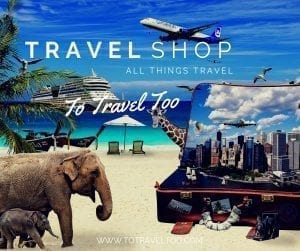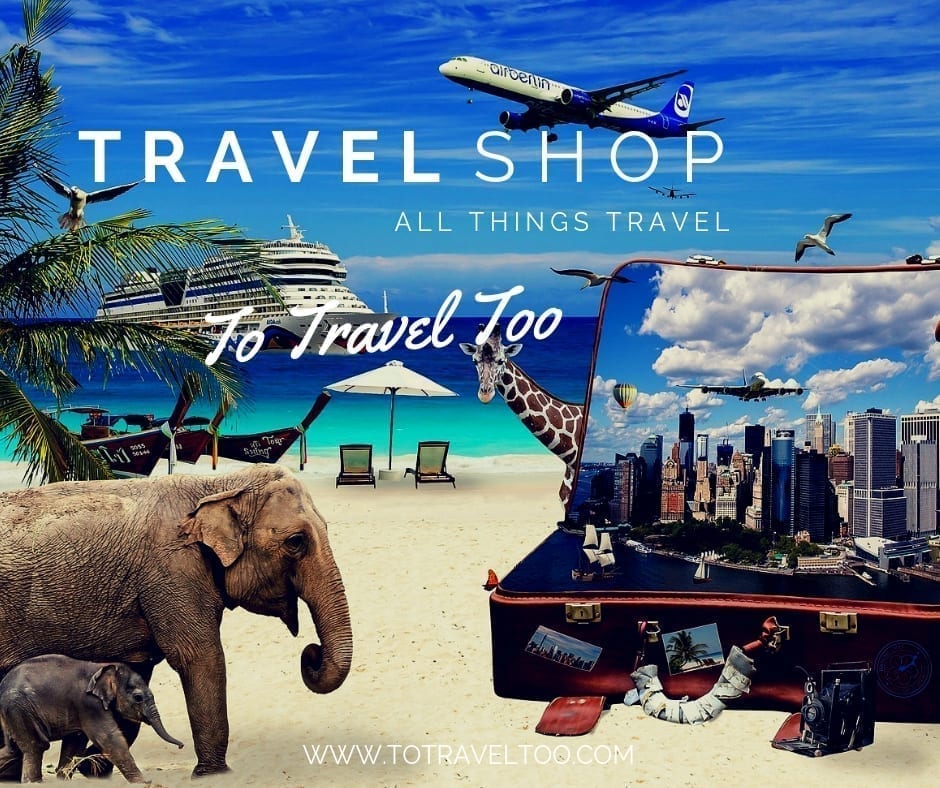 Pinterest
Are you on Pinterest? We are at To Travel Too and we have many travel-related boards check us out at Pinterest.  If you enjoyed our article why not pin it to your board and read it later?
Conclusion
We hope you have enjoyed the 5 cities to visit in the Yucatan – Puerto Morelos, Bacalar, Chetumal, Coba and Rio Lagartos. As you can see there is so much to see in the Yucatan Peninsula of Mexico.  If you need some travel planning assistance join our Mexico Travel Planning Facebook Group and post your questions – we are all there to assist.
Follow our travels on Instagram.
We post our destination articles on Twitter – keep up to date with us there.
We are also on Youtube – check out our destination videos here.
Don't want to miss out on our latest articles? Sign up for our newsletter here