There are many places to visit in San Miguel de Allende, Mexico.  We share with you 5  of our favourites in this colonial UNESCO World Heritage Site in Mexico.
It is a town of interesting architecture, good food and unique shopping.  Be sure to spend a few days enjoying this town and its people.
1. The San Francisco Galleries and Gift Mall in San Miguel de Allende
There are many galleries in San Miguel de Allende.  Local artists display their works here in this colonial building.  Take some time to visit the local craft shops as well.
2. Plaza Norman
Local artisans display their crafts, here you will find the colourful ceramic skulls that Mexico is well known for.
3. San Francisco Church
The Church commenced construction in 1778 and was completed 20 years later.
4. The Fountains of San Miguel de Allende
5. Belle Artes Cultural Centre
Mexico is one of our favourite countries.   If you want more information on what you can see and do in San Miguel de Allende or the other areas of Mexico we have visited you can check out our adventures, just click on this link.
San Miguel de Allende Interesting Facts:
During the 20th century it was in danger of becoming a ghost town as a result of the Mexican War of Independence
It was originally called Izcuinapan by the local indigenous people
During the 1930s and 1940s the town attracted many artists and writers
In the 60s and 70s San Miguel de Allende had an influx of hippies and the city took on a Bohemian quality
Many of the old colonial homes that fell into ruin have been sold at higher prices than homes in Mexico City this is due to foreign buyers flocking to this city
In the historic centre there are over 2000 thousand doors and hiding behind those doors are 2000 interesting courtyards
Most residents are retirees from the US, Canada and Europe
Check out more reviews for accommodation on TripAdvisor: Click Here!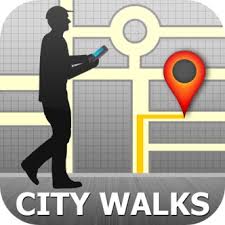 Thanks for stopping by and welcome to To Travel Too – Australia's top Baby Boomer lifestyle and travel blog, with an international worldwide audience in mind, run by the married couple, freelance writers and full-time travellers Jane and Duncan Dempster-Smith. Come with us as we explore the world. Our two mantras that we live by are 'chase time not money' and 'age is no barrier when it comes to travel'.