South Africa is one of the top countries to visit in Africa. Whether you are seeking adrenaline-filled adventure or relaxing comforts, history or wildlife, it caters to a wide variety of interests. Plus, it's one of the finest destinations for safari with dramatic encounters of Africa's beloved wildlife.
But it's not just for safari, dining and exploring local culture and heritage through national monuments or immersing yourself into the creative arts, you are offered a world-class experience with hospitable locals and show-stopping scenery – the temperate climate entices travellers too.
Explore the variety of endless possibilities from safari sojourns and recreational activities to hiking magnificent mountainscapes or soaking up the African sun on white-sand, azure water beaches – being a tourist in South Africa is guaranteed to be an exhilarating and unforgettable experience.
This post may contain affiliate links. Please see our disclosure for more information. As an Amazon Associate, we earn from qualifying purchases (if applicable). 
1.  Experience Exceptional Big 5 Safaris
South Africa's incredible biodiversity is world-renowned and is home to a wide range of species including Burchell's zebra, impala, greater kudu, blue wildebeest, waterbuck, warthog, Cape buffalo, giraffe and hippopotamus. There are also black and white rhinoceroses, African elephants, African wild dogs, cheetahs, leopards, lions and spotted hyenas. An African safari is the only way you can track these wild beasts, marvelling at Mother Nature's creativity. Witness the majesty of the wildlife endemic to South Africa in luxury across the country's finest lodges and national parks and game reserves.
These are our top choices for a safari experience unlike any other:
The Kruger National Park: A safari heavy hitter and South Africa's oldest national park. It covers nearly 2 million hectares of bushveld and has a number of high-end private game reserves surrounding it including Sabi Sands, Thornybush, Londolozi, Mala Mala, Lion Sands and Dulini.
Madikwe Game Reserve: South Africa's diamond in the rough and a true conservation success story, Madikwe Game Reserve was once farmland which was then designated for eco-tourism and conservation projects and is today one of the best places to see the endangered wild dog, Africa's painted wolf.
Phinda Game Reserve: This reserve showcases some of South Africa's finest gaming experiences, from Africa's Big 5 (lion, leopard, elephant, buffalo and rhino) to exceptional encounters with the world's fastest land animal, the cheetah.
Pilanesberg National Park: Set in the crater of a long-extinct volcano, the park ranks among the largest in South Africa and is right next door to the celebrated Sun City resort.
Addo Elephant National Park: This diverse wildlife conservation park is home to about 500 elephants as well as lions, black rhinos and warthog. Addo Elephant National Park was founded to save the original 11 elephants from extinction.
2.  Awe-Inspiring Coastline Adventures
 South Africa's 2500km (1550 mi) coastline accommodates the meeting of two oceans: the warm Indian and cold Atlantic. From the protected coves of the Cape, wide-open stretches of the West Coast, and rugged wilderness of the Transkei to the enticing waves of Durban and diving treasures of the north, South Africa offers an array of beauty waiting to be explored.
With a plethora of sun-drenched beaches, craggy shores, quaint towns and indigenous forests, there is an activity suited for all, from meeting endangered penguins, and snorkelling with seals to experiencing the best land-based whale watching in the world. For those seeking a slower pace, you can choose to simply relax on one of the 46 Blue Flag beaches in the country.
Some of South Africa's coastal highlights include:
Cape Town: The peninsula is dotted with sleepy seaside villages. You could take a leisurely drive along Chapman's Peak, a celebrated coastal route that showcases spectacular ocean views on one side and mountain on the other or even encounters endangered African penguins at Boulder's Beach.
Cape Point Nature Reserve: Home to the smallest yet the richest of the world's six floral kingdoms, Cape Point is scenically spectacular. Expect towering stone cliffs, breathtaking bays and beaches, as well as lush valleys and hills.
Garden Route: The Garden Route stretches from Mossel Bay to the Storms River Mouth and is a hub of wide sandy beaches, lovely lakes and lagoons and shady evergreen forests. It's the ideal route for families in search of adventure or as a self-drive option.
Kwa-Zulu Natal: The Kwa-Zulu Natal coastline covers 600km (370 miles) of safe swimming beaches, colourful coral reefs and turtle breeding grounds. It is truly a paradise of warm waters, lush wonderlands and beaches that beckon with sun-drenched days.
3.  Fantastic Tourism Infrastructure
Getting around South Africa is easy and hassle-free. Daily commercial flights link all the major cities and chartered flights will take you into the heart of safari country on private airstrips. OR Tambo International Airport is a travel hub in Africa and connects you to just about anywhere else you want to go in Africa – including Botswana, Victoria Falls, Namibia, Zimbabwe and the East Africa countries, Kenya and Tanzania.
South Africa is also a superb self-drive destination, hiring a car and exploring the Cape Winelands and Garden Route is a popular holiday choice for anyone wanting to travel at their own pace, stopping along the way to experience the diversity of cultures within the country.
4.  A Gastronomic Dream Destination
South Africa has firmly placed itself on the world gastronomic stage, and you will be spoilt for choice with the most exclusive and celebrated offerings of restaurants. Some highlights include:
The Cape Winelands: The Cape Winelands offer award-winning restaurants in magnificent settings of historical significance. Franschhoek in particular has been pegged as South Africa's undisputed culinary capital.
Cape Town: Cape Town's gourmet revolution started in the iconic Winelands but has broadened to the vibrant, cosmopolitan streets below Table Mountain on the ocean's edge, offering a phenomenally unique and diverse location for dining.
Sabi Sands Game Reserve: The Sabi Sands Private Game Reserve is not only an ideal place to experience an incredible South African safari but also to revel in outstanding cuisine. Food is an art form at this reserve, and you can experience dining in superb settings from candle-lit dinners under African skies to surprise bush breakfasts.
Johannesburg: The City of Gold offers a diverse and exciting food scene in South Africa. From breakfast diners and small family-run French, Italian or Portuguese eateries to more modern African live-fire cooking and burger joints, there is something for every palette, at any time of the day.
5.  A World of Adventure
Whatever adventure or cultural activity you can think of doing, you will find it in South Africa:
Diving & Snorkeling: South Africa is one of the world's most popular scuba diving destinations. You can explore the tropical waters of the east coast, the magnificent shipwrecks and kelp forests of the west coast, or even inland caves and quarries.
Whale Watching: Several species of whale migrate in and around False Bay and can be seen in the vicinity of Simon's Town in Cape Town. These include Bryde's Whale, Humpback Whale, and the Killer Whale, more commonly known as the Orca. Plus, Hermanus is one of the best land-based whale-watching destinations in the world. The best time to enjoy whale watching in Hermanus is between July and November either from land, by boat or from the air via a scenic flight.
Hiking: South Africa boasts exceptional natural beauty. You could hike the world-renowned Otter Trail along the Tsitsikamma Coast, walk the world's richest floral regions in the Table Mountain National Park or climb South Africa's highest peaks at the Drakensberg Mountain Range. Exploring South Africa on foot is a unique perspective into the vast diversity of landscapes and ecological intricacies.
Adrenaline-Filled Outdoor Activities: From river rafting, bungee jumping (South Africa is home to the highest commercial bungy bridge in the world- Bloukrans), quad biking and ziplining to sky diving, cliff jumping and horse-riding – there is a great deal to get your heart racing.
6.  Fascinating Cultural Tours
South Africa has been famously referred to as the rainbow nation because it is made up of so many diverse cultures and religions. Embark on insightful tours and learn about South Africa's history and heritage.  Some of our top recommendations include:
Bo-Kaap: Bo-Kaap is known for its brightly coloured homes and cobblestoned streets, you've probably seen them on a postcard or two of Cape Town. The origins of this suburb date back to the 1790s, and there is a palpable Cape Malay culture waiting to be explored from the fascinating history to their unique cuisine – you can even book a private cooking lesson.
Robben Island: Robben Island is a World Heritage Site and a museum that offers daily tours and immersion into South Africa's turbulent Apartheid history. This is where former South African president Nelson Mandela spent the majority of his unjust prison sentence, a powerful story of the triumph of the human spirit. You begin in the V&A Waterfront, taking a ferry to the island, you are then guided on a tour by a former political prisoner of the island.
Battlefield Tours of Kwa-Zulu Natal: It's hard to believe that the rolling green hills, sweeping grassland and powerful Drakensberg Mountain Range were once the sites of bloody conflicts between the British, the Boer and Zulu nations. Guides will recount chilling details of each battle, as well as the military strategies and tactics used at the time. Combine a back in time travel adventure with a Big 5 safari experience for an enthralling South Africa holiday.
Conclusion
Expect stunning coastlines, dramatic landscapes of untamed bushveld, starkly beautiful semi-deserts, lakes, waterfalls, spectacular canyons, forests and wide plains on your trip to South Africa, as well as cultural experiences and activities that will have you wanting to come back again and again.
Frequently Asked Questions About Visiting South Africa
Why do people visit South Africa?
People visit South Africa not only to see the Big 5 Safari animals but to experience the food and the culture, explore the Winelands and enjoy breathtaking scenery and the beaches.
I want to visit South Africa when is the best time to travel?
South Africa is a year-round destination for travelling.
July to October is the best time to visit South Africa and its game reserves, this coincides with the cooler months for travel. You will need to bring warmer clothes during these months especially if you are going on safari, early morning departures can be quite chilly.
Summer months between December and February can be hot and you can expect spectacular storms.
What is the voltage in South Africa?
South Africa uses 220/230 volts of electricity and requires a type M plug.
Is the water safe to drink in South Africa?
We would recommend drinking bottled water during your stay.  Tap water is fine for bathing.
Are there ATM's in South Africa?
There are available ATM's in the major cities and towns.  Smaller towns may be limited.
What is the currency of South Africa?
The "Rand" is the currency of South Africa.
Credit cards are widely accepted.
If travelling South Africa by car do I need an international drivers licence?
If your licence is in English and has a photo ID you do not need an international drivers licence.  If your licence is in another language than English you will need to obtain an international drivers licence.
General Travel Information
Accommodation in South Africa
For accommodation deals in Cape Town 


For accommodation deals in Johannesburg 
For accommodation deals in Durban 
Travel Insurance
We highly recommend taking out travel insurance when you travel.
Flights to South Africa
Compare prices on flights with Skyscanner
To Travel Too Travel Shop 
Travel smarter and safer with products from our To Travel Too Travel Shop.  If you are looking for the latest luggage, guidebooks or travel accessories we have you covered with over 800 travel products to choose from.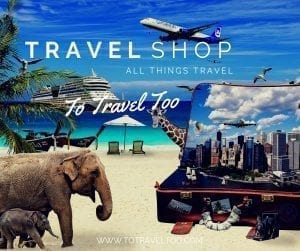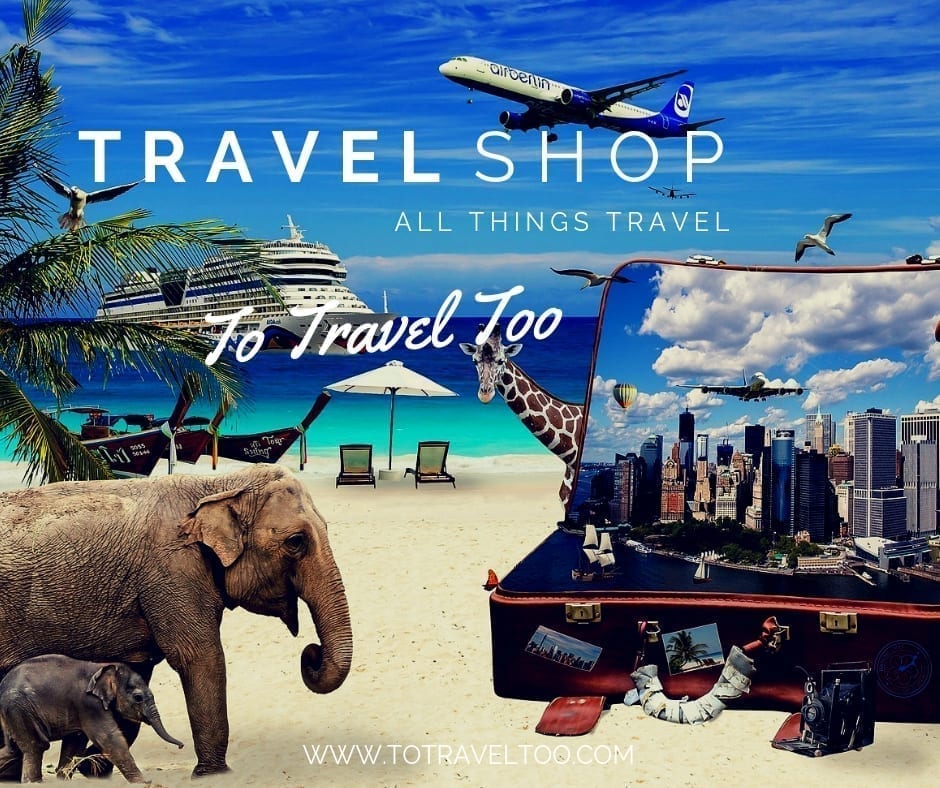 Pinterest
Are you on Pinterest? We are at To Travel Too and we have many travel-related boards check us out at Pinterest.  If you enjoyed our article why not pin it to your board?
If you are looking for more bucket list items read on:
Antarctica – our 17-night expedition
Visiting Angkor Wat in Cambodia