Pompeii, the ancient Roman city that was tragically buried under ash and debris by the eruption of Mount Vesuvius in 79 AD, stands today as a remarkable archaeological site frozen in time. Stepping foot into this UNESCO World Heritage Site is like stepping back into history, where intricate frescoes, well-preserved mosaics, and hauntingly preserved buildings offer a glimpse into daily life during the height of the Roman Empire. If you're planning how to spend a day in  Pompeii and want to make the most of your day exploring this captivating destination, look no further. In this article, we will guide you through an immersive experience that encompasses all the must-see attractions and hidden gems within Pompeii, ensuring an unforgettable journey into antiquity.
You can easily spend a day in Pompeii from Naples, travelling there by train with locals and other travellers alike. The journey takes around 41 minutes and during the week there are 32 trains a day from Napoli Centrale. Or you can take a tour which includes:
See the best of the Naples area with ancient ruins and natural features with an expert guide
Benefit from guided walking tours around Pompeii's famous archaeological site
Discover Pompeii's multiple ruins, frescoes, and even people's plaster casts
Stand on the edge of Mount Vesuvius' crater and get amazing views of the Bay of Naples
Learn about the volcano's turbulent history from the official alpine guides
Latest Finds in Pompeii 27th December 2020
CNN reports that the latest finds at Pompeii include:
"Archaeologists in Pompeii, the city buried in a volcanic eruption in 79 AD, have made the extraordinary find of a frescoed hot food and drinks shop that served up the ancient equivalent of street food to Roman passersby.
Known as a termopolium, Latin for hot drinks counter, the shop was discovered in the archaeological park's Regio V site, which is not yet open the public, and unveiled on Saturday.
Traces of nearly 2,000-year-old food were found in some of the deep terra cotta jars containing hot food which the shopkeeper lowered into a counter with circular holes."
Can you take day trips to Pompeii from Rome?
Pompeii is an easy destination to be included on any Italian holiday e.g. you can visit Pompeii in a day from Rome by train where the journey takes on average 2 hours.
We would recommend spending at least 10 days visiting the major cities of Italy. One thing is for sure, that Italy is so easy to travel by train.
To be honest, we were not quite sure what to expect when we arrived at Pompeii.  Was it going to be an 'over the top extremely busy tourist destination' or 'dense with busloads of tourists that you can't move or can't hear because of the many loudspeakers'? Although August is a peak month we were surprised to find that it was not that busy.  The day was extremely hot and steamy and we were glad we had enough water with us.
Tour guides are plentiful at the entrance and there are many options for self-guided or DIY tours. We chose a blend between a tour guide for a 2-hour tour and then we wandered around the ruins again on our own.
To Travel Too Tip
Why not skip the queues and pre-purchase your Pompeii Priority Entrance ticket.  Click here for more information.
If you would like an audio guide as well as your Pompeii Priority Entrance ticket you can click here for the latest prices and availability.
A List of Day Tours Available to Pompeii
The following is a list of available tours from different areas around Italy to Pompeii to help you plan a day in Pompeii.
A half-day private tour from Sorrento and skip the line tickets
Travel back in time with the help of an official English-speaking guide
Admire wonderful frescos, mosaics and remarkably intact wooden furniture
Learn about the history of the destructive eruption of 79 AD and its consequences on the surrounding areas
Get the chance to admire one of the oldest Amphitheatres in the world
Choose between a private or shared tour
Pompeii half-day tour from Naples
Skip the line to the Pompeii archaeological site
See how the Romans lived and loved life
Visit the Forum, thermal baths, Vetti's house, and "Lupanare"
Herculaneum and Pompeii Private Tour From Naples
Experience the traditions and daily life of the ancient cities of Pompeii and Herculaneum
Explore these regional gems, declared World Heritage Sites by UNESCO
Enjoy lunch at a local restaurant
Pompeii 2-hour walking tour with entrance ticket
Skip the line to the Pompeii archaeological site
See how the Romans lived and loved life
Visit the Forum, thermal baths, Vetti's house, and "Lupanare"
From Rome Naples and Pompeii Full-Day Tour
Visit the spectacular ruins of Pompeii from Rome
Get magnificent views of Naples's Castel dell'Ovo
Tour historic downtown Naples, including the Piazza del Plebiscito and Royal Palace
Enjoy an archeological tour through Pompeii's ruined streets
Relax in comfort as you head down the Highway of the Sun, from Rome to Naples, and enjoy the views of the Gulf of Naples
Pompeii Wheelchair Friendly Tour
Travel in comfort by wheelchair-accessible vehicle
Visit one of the most significant archaeological sites in the world without barriers
Learn about the lifestyle of the ancient Romans from your professional guide
This post may contain affiliate links. Please see our disclosure for more information. As an Amazon Associate, we earn from qualifying purchases (if applicable).
Have you read the novel by Robert Harris on Pompeii.
The New York Times said "terrific, gripping".
We enjoy researching a destination before you travel, whether it is a dedicated guidebook or a novel based on true facts we like to have some background knowledge.
The City of Pompeii was buried under ash in the year AD79 when Mt Vesuvius erupted killing over 1000 people. On August 24 of that year, Vesuvius awoke from one of its longest slumbers, catching the people of Pompeii by surprise.  The Pompeii eruption was apocalyptic, all life at the foot of the volcano was wiped out and even the memory of the lost cities soon faded.
The location of Pompeii:

Our day in Pompeii
We arrived in Pompeii on 24th August 2013 and around mid-afternoon, we experienced the fury of a storm where we had to run for shelter in a nearby ruined villa. It was very eerie as strong winds and torrential rain bucketed down, creating rivers along the main streets.  If this was the fury from a storm one can imagine the fury of a volcanic eruption. We took shelter in the same locations as they would have done all those years ago. How many Pompeii people perished that day?
It is the only archaeological site still mostly intact today that we can envision what life was like in a Roman city during this era.  We had so many questions!  What were the last days in Pompeii like? Did they have any warning of the danger that was brewing?
The resultant burial of ash over the 44 hectares enabled most of the buildings to be preserved.  12,000 citizens did live in Pompeii at that time that we know of making up a total of 12 tribes. They were well known for the construction of buildings, creating the first coins, the alphabet and democracy.  
The small theatre inside the grounds of ancient Pompeii is made from volcanic stone from Mount Vesuvius. There was a hierarchy according to our class where you could sit.  The first steps were allocated for the leading citizens, the middle steps for the middle class and the upper steps for foreigners and women.
The streets of the city of Pompeii were made up of many layers of material due to the pressure that the chariots created.  Note the large sidewalks on both sides, they provided safety for the residents from the running water and garbage.
There were two sectors located in the bathhouse; one for males and the other for females.  They were frequented early afternoons and became the social centre of Pompeii. Double-wall and double floors where steam would circulate around became the heating. The men's sector was larger than the women's. 
The Forum where storm clouds were ominously collecting the afternoon we visited.
The centre of Pompeii, the Forum, was the economic, religious and political centre of the city.
The prostitutes were called Lupa, named after the She Wolf. Mattresses were made of wool, feathers and leather and were laid on the slabs of stone.
The many frescoes that lined the wall of the brothel were the menus that were offered by the girls.  They had a pimp his name was Leone.
To find the location of the brothel follow the penis signs placed on corners of streets and buildings. A penis located on a house's wall was considered good luck.
Mount Vesuvius was originally one peak, now it contains two peaks, one is an actual crater.  When Vesuvius exploded it sprayed fire stones which bombed Pompeii and its peoples.
Casa Degli Amorini Dorati belonged to one of the wealthiest family in consisted of two atriums and two gardens.  On the walls were many frescoes dated around 80BC.  The gardens contained herbs, ornamental flowers and flowers grown for their perfume.
The ground floor of Casa Di Paquio Proculo, one of the wealthy families.
One of the food stalls located in Pompeii, this was for BBQ meat. The families lived above.
It was constructed back in 80BC and was capable of holding up to 12,000 spectators. Circus shows and gladiator games were held here.
 One of the mummified Pompeii bodies
Most of the people of Pompeii died on the seashore after fleeing from their homes.  The few who stayed behind suffocated as they clambered their way to their underground passages beneath their houses.  The moulds of their bodies were obtained by pouring liquid chalk into the cavities left in the layer of ash surrounding their bodies.
Transport Options to Get To Pompeii
Cost of Getting to Pompeii from Naples by Train
Cost of a train ticket from Naples to Pompeii (alight at Pompeii Scavi) From Euros 4 per person each way. There is a train that runs every 30 minutes from 6 am to 9.30 pm. You can check the timetable out for ItaliaRail here.
For Skip The Line Pre-Purchase Pompeii Tickets click here
Pompeii 2 hour small group tour with an archaeologist click here for more details.
How to get from Naples to Pompeii:
Half-Day Excursion Tour available click here for more information.
Day Trip Pompeii from Rome
A full-day tour of Pompeii from Rome click here for the latest prices.
There is also a round-trip transfer from Rome. Click here for details.
Latest Prices on Flights to Rome and Naples
Click here for the latest cheap flight deals to Italy.
Do You Need a Visa?
You may need a visa to enter Italy? For the latest information check below:
Car Rental for Italy
For details on car rental click here
Hotels in Pompeii Italy 
Wondering where to stay in Pompeii? Here are some recommendations for you.
Hotel del Sole: Via Pilio 15 Pompeii
The location is perfect right in front of the archaeological site. The train station is a 10 minute walk away.
Guest review: The bed and bedroom were very comfortable and the staff kindly found us a quiet room, at the back (ie not overlooking the road and the ruins). The bathroom was fine. The breakfast room was amazing with a fabulous view over the ruins. We had half board, with lovely drinks and dinner in the restaurant by the hotel. Staff there were particularly pleasant but all the staff were very nice and helpful. Everybody was able to speak to us in English which was relaxing. The hotel is right beside an entrance to the site.

Forum Hotel Naples: Via Roma 99 Pompeii
The family-run hotel is located opposite the entrance to the Pompeii excavations. The room price includes parking, breakfast and taxes.
Guest review: Great location, right near the entrance to Pompeii ruins. Clean, comfortable room. Staff were helpful and friendly.

B & B Elena: Via Minutella 43 Pompeii
Located 100 m from Pompeii Elena B & B is a popular option.
Guest review: The location was excellent as was the host. They went out of their way to help us with our stay and visit.

Top Restaurants in Pompeii 
For more restaurants click below:

Travel Insurance 
World Nomads offers simple and flexible travel insurance. Buy at home or while traveling and claim online from anywhere in the world.
Further Tour Options
Further Reading
Related Articles for Italy:
How To Avoid Getting Lost in Venice
Pinterest
Are you on Pinterest? We are at To Travel Too and we have many travel-related boards check us out at Pinterest.  If you enjoyed our article why not pin it to your board?

To Travel Too Travel Shop
We have over 800 travel-related products in our Travel Shop. If you are after new travel luggage, packing cubes, guidebooks and more we have you covered.

Would you like to take our article on Pompeii around with you as you wander through this incredible site?  Click our City Walk banner for more information.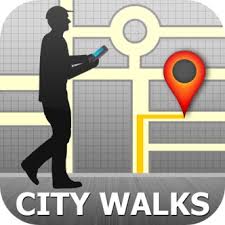 Conclusion
In conclusion, spending a day in Pompeii is an awe-inspiring experience that offers a unique glimpse into the ancient world. From exploring the well-preserved ruins to immersing oneself in the rich history and culture of this once-thriving city, there is something for everyone to enjoy. Whether you are a history enthusiast, an archaeology buff, or simply someone looking to witness the wonders of the past, Pompeii has it all. So, take your time as you wander through its streets and marvel at its iconic landmarks – each step will transport you back in time and leave you with memories that will last a lifetime.