How to spend a day in San Gimignano in Italy.  Our guide will give you tips on what to see and do, how to travel from Florence by public transport and some great tips to enjoy a perfect day in San Gimignano.
(Editor Update 2021)
Sitting in local plazas eating a yummy gelato or in a sidewalk cafe sipping a glass of Tuscan wine is for us a perfect day in San Gimignano, Italy. Such a charismatic town but of course in high season it can be busy with tourists, we say 'still go' and experience all that San Gimignano has to offer.
You can cover all Florence's major sites in this 2 day Florence itinerary for you to enjoy before or after visiting San Gimignano.
Would you like a private tour of Siena and San Gimignano from Florence?
A private, 8-hour excursion through the delightful hills of the Chianti countryside, with ever-changing scenery of vineyards and olive trees. See the old city centre of Siena and then reach San Gimignano, a UNESCO world heritage site. Book here.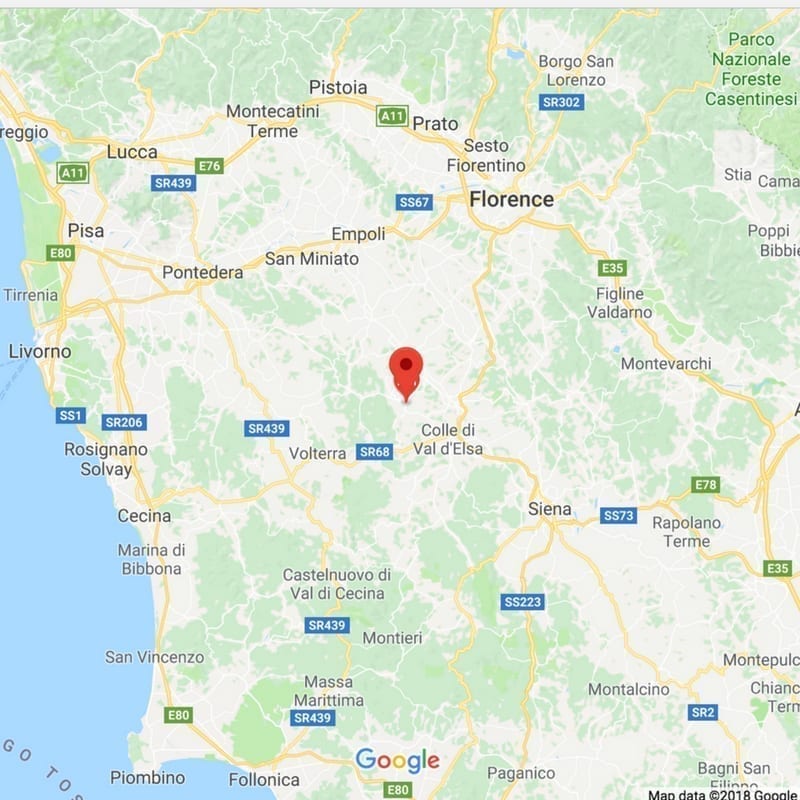 San Gimignano is located in North Central Italy in the province of Siena in Tuscany. The distance from Florence to San Gimignano is only 72km away which makes it a perfect day trip.  [amazon_textlink asin='B06Y4F785B' text='San Gimignano' template='ProductLink' store='totraeltoo-20′ marketplace='US' link_id='3c051c1f-71bf-11e8-b807-39b3284eb656′] is a well preserved medieval walled town with its famous towers 14 of those original 72 still standing.
This post may contain affiliate links. Please see our disclosure for more information. As an Amazon Associate, we earn from qualifying purchases (if applicable).
During the middle ages, San Gimignano was a stopover on the way from Florence or Siena by pilgrims on their way to Rome.
How To Get the Bus from Florence to San Gimignano
It is easy to take a day trip from Florence to San Gimignano by local bus from Florence (Firenze).
The bus station for San Gimignano is located by the side of Santa Maria Novela train station, Via Santa Caterina da Siena 15, Florence.
Take bus # 130 and the cost in 2020 is Euros 9 per person each way. It is easy to catch the bus from the Florence Bus Station but you will need to change at Poggibonsi, the wait there is between 10-20 minutes. The return from San Gimignano to Florence is the same route via Poggibonsi.
You can check out timetables and details here.
What to See and Do in San Gimignano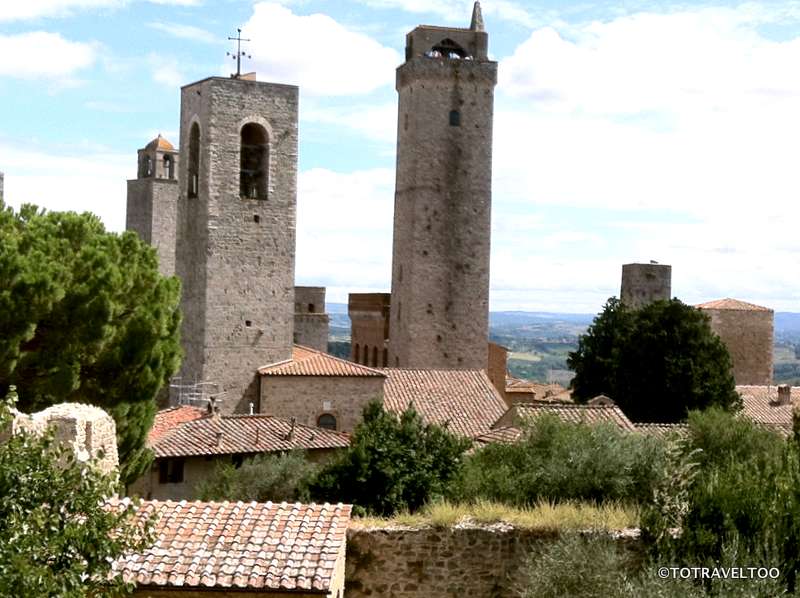 San Gimignano Towers
The Big Tower (Torre Grossa) is the one to climb in San Gimignano for the incredible views over the Tuscan hills and villages with their terracotta roofs.  A climb to the top of the Big Tower will cost you Euros 9.00 per person (as of 2019).  The Tower was built between 1300 and 1311 and the views reach all the way to the mountains of Pistoria and the Apuan Alps.  It is a bit of a steep climb, but you can rest along the way, it really is worth it for the views.
The most important and wealthy families in the 14th century built these towers to show off their wealth and power.
Opening Hours of the San Gimignano Towers:
High season (April 1 – September 30):
10:00 – 19:30
*Low season (October 1 – March 31): *
11.00 – 17:30
January 1: 12:30 – 17:30
December 25 (closed)
entry allowed up to half an hour before the closing time of the museums
If you are enjoying our article why not PIN it for later.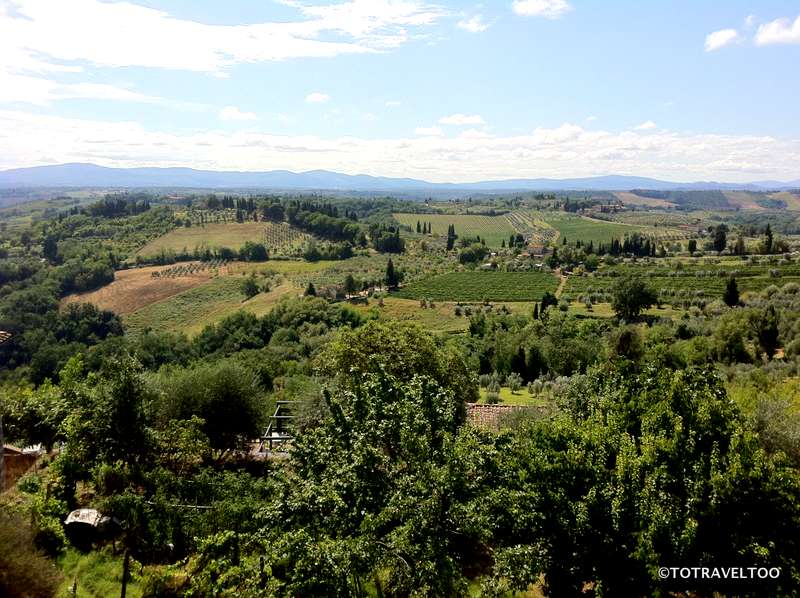 The Wishing Well at San Gimignano
Situated in one of the most beautiful plazas in San Gimignano, Piazza della Cisterna is the Wishing Well. It is a great spot to eat a gelato from the famous and very busy Gelateria Dondoli, enjoy the sunshine or take a break from climbing the towers.
There is always a queue outside the Gelato shop, but believe us it is definitely worth the wait.
San Gimignano Wines – A Glass or Two of Vernaccia
A glass or two of the famous local wine Vernaccia is enjoyed standing up at the bar.  The wine has been said to inspire popes and poets and is produced from the grape of the same name.
If you would like your own private tour of a family-run organic winery, and taste some of their fine wines and fresh Tuscan food click here for more information and the latest deals.
Learn About San Gimignano's Saffron
San Gimignano was also known for its agricultural products especially saffron that was used in cooking and in dyeing cloth.
Saffron is a spice made from the flower of the Crocus. In 1228 in San Gimignano saffron was used to pay off the debts from the siege of Castello della Nera.  It is an expensive spice and we wonder if it is because of the time of picking, at dawn only when the flowers are still closed or because 150,000 flowers give only 1kg of spice.  We also understand that no chemicals are to be used in the production of saffron.  There is a special tour available in San Gimignano which offers Vernaccia wine tasting and tasting of the saffron used in a local dish at lunch.  Click here for more information and the latest deals
Visit the Aqueducts of San Gimignano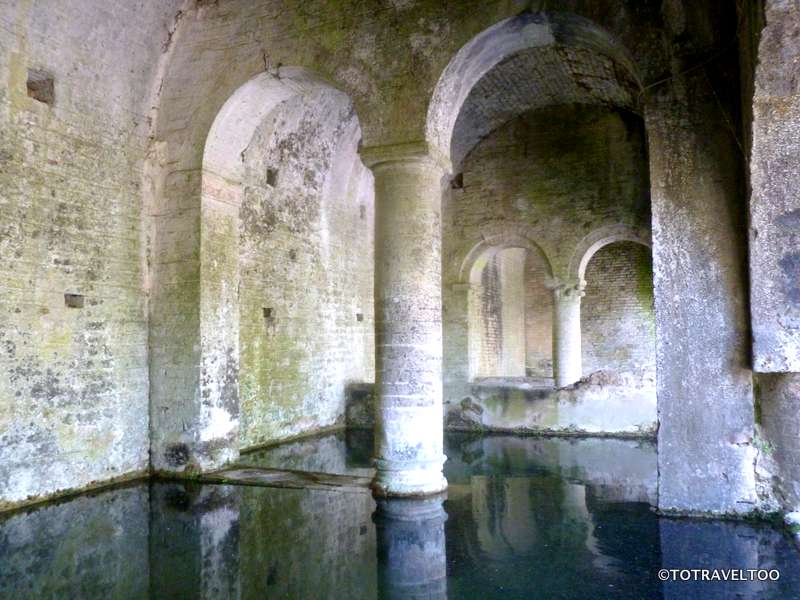 If you wander from the centre of San Gimignano down the hill you will eventually come across the Aqueducts.  It is a nice walk from there up the cobblestoned path back to the main Plaza.
Tours available in and around San Gimignano:
San Gimignano Hotels
Where should you stay in San Gimignano?  It is probably a good idea to book a hotel after you have had a few glasses of the Vernaccia and you are driving.
The top 3 San Gimignano Hotels are:
Hotel Vecchio Asilo (rated 9.8): Via delle Torri, 4, San Gimignano
Agritourismo Mormoraia (rated 9.3): La Mormoraia – Sant' Andrea, San Gimignano
Leon Bianco Hotel San Gimignano (rated 9.1): Piazza della Cisterna 13, San Gimignano
San Gimignano Restaurants
There are many restaurants and bars around the squares and down alleyways. A coffee in any of the cafes will cost you from Euros 1.30 if you are standing up.
Tripadvisor San Gimignano has recommended the following best restaurants in San Gimignano, rated from travellers reviews.
Da i' Mariani

–

Via Quercecchio 19
 | 
Incrocio Con Via San Giovanni
, 
53037, San Gimignano, 
Italy
For more restaurant options:
Essential Information for Your Visit to San Gimignano
Getting Into Florence
Cheap Flight Deals to Florence
Find the cheapest flights with Skyscanner who then directs you to the airline's website with no extra fees to pay.
The closest airports to San Gimignano are Pisa and Florence.
Florence Airport is located 68 km from San Gimignano.
Pisa Airport is located 74 km from San Gimignano.
Eurail Pass
If you are travelling around Italy or Europe it is well worth thinking about getting a Eurail Pass.
Car Hire in Europe
When we hire a car in Europe we use AutoEurope.  We find they have the best prices and comfortable small automatic cars that are perfect for parking in tight spots throughout Italy.  We recommend booking a smaller car than normal. Parking costs can be quite high so check the destination for the latest car parking prices and availability. Click here for the latest deals.
Travel Insurance
We recommend taking out travel insurance as soon as you book your flights and pay deposits on any cruises, tours or hotels.
If you are located in Australia or New Zealand click here for the latest quotes.
If you are located in the rest of the world click below for the latest quotes.
San Gimignano Weather
When is the best time to visit San Gimignano?
The hottest months are from June through to August but we can recommend that you travel in the Spring or Autumn seasons when the weather is more temperate but still you can experience busloads of tourists.
If you have any questions or would like some advice we would love to hear from you. You can reach us via our Facebook page or email us here.
Pinterest
Are you on Pinterest? We are at To Travel Too and we have many travel-related boards check us out at Pinterest.  If you enjoyed our article why not pin it to your board.
For extra reading before you travel here are some of our recommended reading travel guides:
To Travel Too Travel Shop
We currently have over 800 travel-related products in our To Travel Too Travel Shop.