Have you ever dreamt of escaping to a tropical paradise? Look no further than the stunning Madeira Island, located off the coast of Portugal. With its lush green landscapes, dramatic cliffs, and crystal-clear waters, Madeira offers an unforgettable experience for nature lovers and adventure seekers alike. In our article, a Madeira Island tour review, we will take you on a tour of the island as we delve into the highlights and hidden gems that make up this extraordinary destination. From exploring charming villages to indulging in delicious local cuisine, get ready to be captivated by our review of a Madeira Island tour.
There is a good reason why we chose to do a Madeira Island Tour with MJ Tours of Madeira. Have you seen the roads in Madeira?  They are not for the faint-hearted as you travel up into the mountains, they are windy, narrow and in some parts very steep and you do have to have your wits about you when driving.
Madeira has now a new road system with tunnels that replace the old roads which would take hours to get from one side of the island to the other. Why not let someone else do the driving and then you can sit back and enjoy your time gazing out the window and enjoying the stunning scenery this island has to offer. In this case, it was Bruno, our driver from MJ Tours, and our guide for the day.
This post may contain affiliate links. Please see our disclosure for more information. As an Amazon Associate, we earn from qualifying purchases (if applicable).
A Madeira Island Tour – West Coast with MJ Tours
Madeira Map
Camara de Lobos
After leaving the bustling capital city of Funchal we travelled through many banana plantations clinging to the hillsides to the traditional fishing village of Camara de Lobos.  We were not the only minibus or tourist bus in Camara de Lobos that morning – it is a popular spot for many of the Madeira Island Tours.  The small fishing village is situated in a small bay dotted with traditional colourful painted fishing boats.  The small village is cobblestoned and quaint with traditional bars and restaurants.
In the 1950s Winston Churchill came to paint here, there is a bar with his name as well as a viewing point over the village.
The strong Madeiran alcoholic drink 'poncha' was invented here in Camara de Lobos.  Poncha is made from lemon, honey, sugar, and Aguardiente.  Believe me, it is an acquired taste.  You should try it so that you can make up your own mind, but I would probably advise to only have the one.
The Madeira wine from this area is famous.  If you visit in September your timing coincides with the harvest season and the very popular Wine Festival of Madeira.
If you are enjoying our article why not PIN it for later:
Cabo Girao
The highest sea cliff skywalk in Europe is Cabo Girao at 580m.  It is a popular destination receiving up to 1800 visitors per day. Currently, it is still free to visit, but authorities are planning to charge an admission fee. (as of 2020 it is still free).  It will cost you Euros 0.50 just to visit the toilets there.
Through the transparent glass walkway, the views are stunning, the ocean below all the different shades of blue and green that you can imagine.  The area reminds me of Australia, with the smell of the Eucalyptus trees and France with the lavender bushes when in full bloom.
Be brave and walk the skywalk!
The village of Ribeira Brava
On the way to Ribeira Brava, Bruno pointed out to us the steep banana tree terraces where the bananas are cultivated by hand.  It was interesting to learn that most fruit on the island is imported from Spain or mainland Portugal.  70% of the bananas grown are exported to mainland Portugal.
Sugar Cane Plantations are still a thriving industry in Madeira.  Harvest takes place during the months of February to May, 3 mills work between 5 and 6 months and the rest of the year they are museums.  Rum and molasses are the products from the sugar cane on the island.
A well-deserved coffee stop and a chance to try out again the Pasteis de Nata from the coffee shop near the church.  2 coffees and 2 Pasteis de Nata – Euros 4, not bad for a morning tea snack.
The name Ribeira (river)  Brava (wild) comes from 'wild river' where a river used to flow in the area down to the sea. Others say it means 'angry river' and at times of great rain it used to cause havoc to the surrounding area.
The pretty Saint Benedict Church dominates the small village of Ribeira Brava.  You will not miss this 16th-century church, one of the oldest rural churches on the island as it is located in the main square.
Paul de Serra
Time to head up to 1400m and the plateau of Paul de Serra, one of Madeira's largest.  Here is the starting point for many of the Levadas Madeira hikes.  Levadas are similar to canals or aqueducts.  Back in the 16th century, the Portuguese started to construct the Levadas to channel water from the west and northwest parts of the island to the drier coastal regions of the southeast.  Today they still channel water to the south-east but they also provide hydroelectricity to the island.  The Levadas are a network of over 2,170 km of pathways.  Some are easy to walk others not so.  Our walk on the Levada do Paul took around 20 minutes from where the minibus dropped us to where it collected us.  It was an easy walk, but the walk is frequently cancelled due to heavy mist and fog in this area.
If you love hiking you will find some of the best hikes in Madeira.
Porto Moniz and its Natural Pools
Heading down the steep mountain roads we stop for a photo opportunity high above Porto Moniz which is famous for its natural seawater pools.
The popular pools are made from volcanic lava and the temperature of the water ranges from 18 – 22 degrees.  The seas are rough around this part of the island compared to the southern areas.  The town of Porto Moniz is pleasant to visit with souvenir shops and restaurants.
Lunch at Grise Mare in Seixal
Included in the West Coast Madeira Island Tours was a 3-course lunch with wine in the seaside port village of Seixal at Grise Mare.  The restaurant was a popular choice for locals and visitors to the island.
The starter was a vegetable soup followed by a choice of beef or fish and then a dessert.  Local bottles of Red and white wines were placed on the table and coffee followed. We were impressed with the quality and quantity of the food provided as well as the good service.  It was a popular choice for many of the tour operators running tours around this area, so it does tend to be busy.
A dry wine is produced here from the vines that cling to the cliff faces. How on earth do they harvest them?
San Vicente
In the middle of San Vicente is a beautiful 17th-century church and beside it is an interesting graveyard. Some of the streets are car-free and it is worth wandering through them to enjoy the 18th-century houses.
The village is a tourist destination for the underground lava channels and caves which are a result of an eruption over 400,000 years ago.  They were discovered in 1885.  The town is becoming popular for surfers from all over Europe.
Encumeada – Our Last Stop
Chilly windy Encumeada our last stop on the tour.  If you are lucky on a clear day you can see both the North and the South of the island.  This is also the last toilet stop before arriving back into Funchal.
A great tour was had by all, we saw a lot, we learned a lot and we ate a lot.
Our thanks go to Bruno and MJ Tours for a great 1-day adventure to the West coast of Madeira.
A Madeira Island Tour Details
Company:  MJ Tours
Address: Rua Estados Unidos da America #5, Funchal Madeira
MJ Tours operates several other Madeira Island Tours.
General Information to help plan your Madeira Holidays
Madeira Hotels
The 5-star hotel has ocean views of Funchal Bay and offers guests an outdoor pool, sauna, tennis court, fitness centre, kids club and kids swimming pool.
Address: Estrada Monumental 147 Sao Martinhao

Hotel Quinta da Penha de Franca
The 76-room 4-star hotel offers guests great views over the garden and ocean with a restaurant and bar in the best area of Funchal.

The 3-star 52 rooms Hotel Madeira offers guests an outdoor pool and rooftop terrace.
Address: 21 Rua Ivens Funchal

For more Madeira Hotels:

Where to eat in Madeira Portugal
We enjoy eating out in new places that we visit and we always check first with Tripadvisor on their top recommendations according to other traveller reviews. We do have a favourite though – Restaurante do Forte.
Do you know that you can download our article and take it with you as you visit Madeira? For more information click our link below.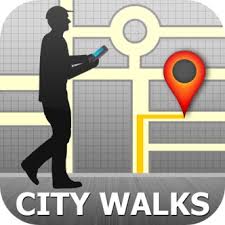 Flights to Madeira Airport
Flights to Madeira are available from all over Europe. Madeira Airport is approximately 25 minutes from Funchal.
Cheap Flight Deals to Madeira
Find the cheapest flights with Skyscanner our 'go-to' when researching and booking flights throughout the world.
You can organize a rental car from the airport on arrival.
Travel Insurance
We recommend taking out travel insurance as soon as you book your flights and pay deposits on any cruises, tours or hotels.
Madeira Weather
Madeira has a sub-tropical climate.  Summer temperatures hover around 25 degrees with cooling winds, it is a pleasant time to visit Madeira.
Winter temperatures are also mild around 18 – 20 degrees during the day, making it a great destination to visit during the European winter months.
Things to do in Madeira
You may enjoy the following tours that we did:
Walking Tour of Funchal Madeira
Pinterest
Are you on Pinterest? We are at To Travel Too and we have many travel-related boards check us out at Pinterest.  If you enjoyed our article why not pin it to your board.
To Travel Too Shop
We have created a To Travel Too Shop with over 500+ items.  Check out our range here.
In conclusion, a Madeira Island tour offers a breathtaking experience that combines natural beauty, rich history, and vibrant culture. From its stunning landscapes to its charming towns and villages, visitors are immersed in the island's unique charm and allure. The diverse range of activities ensures there is something for everyone to enjoy, whether it be hiking along levadas, exploring ancient monuments, or indulging in the local cuisine. With friendly locals and a warm atmosphere, it is no wonder that Madeira continues to captivate travellers from around the world. A trip to this enchanting island is sure to create lasting memories and leave visitors longing for more of its hidden treasures.