A week in Singapore? What a great choice, Singapore was our home for 6 years, and we loved every minute! Visiting Singapore as a family, a couple, solo or with friends will be memorable.  Not only is it a vibrant city to visit, but it is also safe to travel around and the local cuisine is some of the best in Asia.
Can't spend 7 days in Singapore? Just choose your 5 days itinerary for Singapore by choosing what are the top things you want to visit in Singapore during your stay.
Do you need an E-Sim For Singapore?
Singapore is one of the cleanest cities in Asia, although one of Asia's smallest countries, it kicks a punch for those visiting. There are so many things to see in Singapore you will need a week in Singapore to enjoy it all.
If you want to get off the tourist path we have the 10 best-hidden gems in Singapore for you to visit from parks to unique architecture and more.
Our guest article is written by Neha Singh who is passionate about travelling and loves Singapore as much as we do! Read on to find out what your one-week itinerary in Singapore looks like!
Travelling to Singapore for a whole week but don't know what to include in your travel day program?
The following 7 days' Singapore itinerary is crafted in order to help you make the most of your time in this fascinating city-state. It not only allows you to tick off the main attractions of Singapore but also introduces you to the region's lesser-known or hidden gems.
One Week In Singapore – Overview
Singapore is a compact destination that you can easily get around. And we have put together this flexible travel program mostly according to the location. Subject to your convenience and requirements, you can move a day's program or attractions around to match your desired time schedule.
Itinerary in Singapore – Highlights
Day One:
Check Out the marvellous urban delights of Singapore. Wander the streets of Singapore close to where you are staying, depending on what time you will arrive in Singapore.
Good to know: Singapore is a safe city to wander around
Day Two:
Day Three:
Spend the whole day at Sentosa Island – take the cable car
Day Four:
Explore Singapore's ethnic quarters
Day Five:
Set out on a refreshing trip to Joo Chiat/Katong
Day Six:
Tour the National Museum of Singapore
Unwind at Lush Gardens
Day Seven:
Day One: Arrival & Check Out The Marvelous Urban Delights
Depending on the time of your arrival, you can utilize the rest of the day to relax in your room and overcome jetlag.
Alternatively, you can embark on a half-day city tour which speeds you through all of the city's must-visit attractions and neighbourhoods such as Marina Bay, Orchard Road, and Suntec City to name a few. This further comes with ample photo ops at some of the city's legendary landmarks including the majestic Merlion Park and Fountain of Wealth.
Want to add an exotic thrill to your sightseeing? Simply opt for Duck Tours which gives you the unique chance to admire Singapore's sights from both land and water. To avoid any kind of hassles, pre-book your preferred Singapore tours through an experienced service provider.
Day Two: Ascend To Marina Bay Sands, Spin On Singapore Flyer, Discover Gardens By The Bay & Visit Night Safari
Today, after breakfast, head out to see some of Singapore's must-sees up-close and in perfect detail, such as:
Marina Bay Sands Skypark: This exceedingly long, surfboard kind of observation deck is perched more than 300 meters on top of the striking Marina Bay Sands Hotel. This makes it one of the ultimate vantage points to absorb the 360-degree views of the whole of Singapore's cityscape. 
Singapore Flyer: At a height of about 165 meters, this may not be the world's tallest observation wheel anymore, but it still continues to be a perennial Singapore attraction. After all, a 30-minute rotation in one of its enclosed cabins lets you see the city landmarks from a perspective you never imagined.
Gardens by the Bay: This is more than just a strip of verdant green space in the heart of the city. Laid out over 101 hectares of reclaimed land, it comprises three themed gardens, plus two wondrous conservatories: the Flower Dome and Cloud Dome. And of course, don't miss its SuperTree Grove and OCBC skywalk which allows for a stunning look at the garden as well as eclectic surroundings.
Night Safari: Wind up your second day in Singapore in the most exciting way at Night Safari. It is the first nocturnal wild park in the world where you can see close to some 1000 night creatures representing about 100 rare and endangered species in a setting that is close to their natural habitat. Before you leave, you can dine at one of its atmospheric dining venues such as Ulu Ulu Safari Restaurant and New Zealand Natural.
Day Three: Spend The Whole Day At Sentosa Island
Take any compilation of top things to do in Singapore – Sentosa Island's sights and experiences mostly occupy the top spot in them.  So dedicate this whole day to discovering this full-of-life island. Start with a scenic cable car ride (beginning from Mount Faber to Sentosa Island). One of the must-sees here is Resorts World Sentosa which probably hosts the island's major chunk of attractions like Adventure Cove Waterpark, Typhoon Theatre, the Maritime Experiential Museum, Dolphin Island, and S.E.A. Aquarium to mention a few.
Adventurists and fun-seekers are in for a treat as Gogreen Segway Eco Adventure, Hydrodash – Floating Aqua Park, Mega Adventure Park, Skyline Luge Sentosa, among many others, await them here.
For a dash of fun and entertainment, you can visit Madame Tussauds Singapore and further watch Sentosa 4D AdventureLand. If you think all attractions set you back quite a lot of bucks here, there are some cool free attractions too, mainly Fort Siloso, Fort Siloso Skywalk, Sentosa Nature Discovery, Magical Shores, and Palawan Beach.
Day Four: Explore Singapore's Ethnic Quarters
Although it is difficult to cover Singapore's vibrant ethnic quarters in a day, be sure to visit at least one or two of the following today.
Chinatown: Being the city state's largest historic district, Chinatown is rife with effervescent experiences. From the oldest of its kind Thian Hock Kieng Temple and the timeless Sri Mariamman Temple to the Chinatown Heritage Centre and charming Shophouses, it is worth visiting for its revered shrines as well as historical and traditional attractions. And did we say that this cool neighbourhood is a paradise for foodies and shoppers alike?
Arab Quarter: Also known as Kampong Glam, it is where you get to experience the exciting culture and heritage of Malays. The major draw here is Sultan Mosque, Singapore's largest mosque.
Little India: This liveliest ever quarter will blow you away with its packed spice-aromatic streets, colourful souvenirs and shops selling ethnic Indian apparel, irresistibly scented incense sticks, and flower garlands.
Day Five: Set Out On A Refreshing Trip To Joo Chiat/Katong
Today, take a short drive of fewer than 30 minutes to the Katong / Joo Chiat. This is one of the region's best-kept secrets where you will discover a world away from Singapore.
Explore the Peranakan culture as you walk down its quaint yet colourful structures, picturesque heritage shophouses and historical art spaces.  Make a stop at the 100-year-old Istana Woodneuk (a deserted mansion), browse the Indie store for some priceless traditional finds, admire the region's street art, visit one of its kind Peranakan museums, and mostly, be sure to taste some bonafide Peranakan delicacies like Popiah at Kway Guan Hat (which has been running the business for over seven decades.)
Day Six: Tour the National Museum Of Singapore & Unwind At Lush Gardens
A Singapore holiday remains unfinished without visiting some of its incredible museums and amazing gardens. So, today, make your way to the following attractions:
National Museum of Singapore: There is no lack of museums in Singapore. But if you have to choose only one, make your way to the National Museum of Singapore. It is the region's oldest museum where you can enlighten yourself with some intriguing and authentic facts on Singapore's eventful past.
Singapore Botanic Gardens: Singapore is called a city in a garden and for all genuine reasons. Thanks to its many striking and sprawling gardens; besides Gardens by the Bay, one of the most significant among them is the Singapore Botanic Gardens. Opened in 1859, this super exquisite and classic garden is the oldest of its kind in the region and also a UNESCO World Heritage Site.
Fort Canning Park: This is another prominent historical garden that you should not miss when visiting Singapore. Spanning over 18 hectares of land, it is a hilltop attraction with a collection of nine gardens. Aside from a vast array of historical art and artefacts, the park also hosts the captivating Hotel Fort Canning.
Day Seven: Departure
Dependent on your flight time, you can spend the remaining time packing, relaxing or by doing some last-minute shopping. Moreover, it is worth arriving at the airport early as Changi Airport is one of the world's best airports with the tallest of its kind waterfall, lush Shiseido Forest Valley, and of course, the tallest slide ever found in an airport.
Conclusion
Our 7 days Singapore itinerary gives you enough time to gain a perfect overview of the region's top attractions and sights. That's not all, this itinerary is ideal for all, no matter if you are a tourist or even a long-time expat who hasn't yet fully checked off iconic Singapore delights. So don't delay; start planning your Singapore holiday and consider including some of the above stops in your much-awaited Singapore holiday.
Frequently Asked Questions on Visiting Singapore
Is Singapore an island?
Singapore is an island.  The tiny nation has 63 islands including the main island.
What is the currency of Singapore?
The currency of Singapore is Singapore Dollars.
Is Singapore a Muslim country?
Singapore is not a Muslim country – 15% of its population is Muslim.
Does Singapore have a national language?
Singapore does not have its own language but in the small nation four languages are recognised by the Government – Malay, Tamil, Mandarin and of course English which is widely spoken throughout.
Does Singapore have a National Day?
Singapore celebrates its independence from Malaysia on 9th August.
What is the electrical voltage in Singapore?
The standard voltage is 230 V and the standard frequency is 50 Hz.
What are the entry requirements for visiting Singapore?
Keep up to date with the entry requirements for Singapore by checking this website before booking your travel.
General Information on Visiting Singapore
How far is the airport from Singapore CBD?
Singapore's airport is 20 km from the CBD and has an average driving time of 15 minutes.
How to  get from Singapore Airport to Singapore Hotels
Source: ChangiAirport.com
Taxis
Taxis are available for hire at the taxi stands in the Arrival areas of Terminal 1 and Terminal 3. A ride to the city takes about 30 minutes and costs between S$20 and S$40. All fares are metered.
There is an additional Airport Surcharge for all trips originating from the Airport:
Fri–Sun (5:00 PM–12:00 AM): S$5 Airport Surcharge
All other times: S$3 Airport Surcharge
Midnight surcharge (12:00 AM–6:00 AM): 50% of the final metered fare
Peak-hour surcharge (6:00 AM–9:30 AM, Mon–Fri and 6:00 PM–12:00 AM, Mon-Sun): 25% of the final metered fare
Train
To get to the city, take the train from Changi Airport MRT Station (CG2) to Tanah Merah MRT Station (EW4), then transfer to the East-West Line towards Tuas Link MRT Station (EW33).
Alternatively, take the train from Changi Airport MRT Station to Expo MRT Station (CG1/DT35), then transfer to the Downtown Line towards Bukit Panjang MRT Station (BP6/DT1).
To get to Pasir Ris, take the train from Changi Airport MRT Station to Tanah Merah MRT Station, then take the East-West Line towards Pasir Ris MRT Station (EW1).
From Changi Airport MRT Station to Tanah Merah MRT Station:
First train
Monday to Saturday: 5:31 AM
Sunday and public holidays: 5:59 AM
Last train
Connecting to Tuas Link: 11:18 PM, daily
Connecting to Pasir Ris: 12:06 AM, daily
Get detailed train timings on the SMRT Journey Planner.
​Single-ride tickets and EZ-link cards can be purchased at all train stations.
Public Bus
Terminals 1, 2 and 3: Bus stops are located at the basement bus bays. You can take buses 24, 27, 34, 36, 53, 110 and 858 from there.
Terminal 4: At the bus stop next to Car Park 4B, you can take buses 24, 34, 36 and 110. At the bus stop near the SATS Inflight Catering Centre 1, you can take buses 27, 53 and 858.
Please prepare the exact fare for your trip as no change will be given.
Car
For passengers who need to be picked up by a car, please head to the Arrival pick-up points​.
You can also rent a car here or at any car rental counter at the Arrival Halls.
Prebook Airport Transfers
You can pre-book a private airport transfer here.
Best Airfare Deals to Singapore
We use Skyscanner to source the best deals when we are flying – check here for the latest deals from your departure city.
Where to Stay in Singapore
There are many options to stay in Singapore.  Singapore's accommodations prices are amongst the highest in the world.  Our favourite area to stay in Singapore when we return is around the Orchard Road area.  Singapore is easy to walk around and being located in Orchard Road gives you access to Chinatown, the Botanic Gardens, Marina Bay and more.  There are plenty of malls to cool down in after sightseeing.
The 5 top areas for tourists to stay in:
Orchard Road
Marina Bay
Clark Quay Robertson Quay and Boat Quay
Chinatown
Sentosa Island
Where to Eat in Singapore
Singapore is a foodie's delight whether you enjoy eating local at hawker stalls or high end dining Singapore has a range of cuisines to whet your appetites.  There are areas within Singapore where you can head for different cuisines.
Some of our favourite areas for dining out are:
Little India for excellent Indian curries
Chinatown – hawker stalls for Malay and Chinese cuisine
Arab Street – middle eastern cuisine as well as Southern and Central Asia
East Coast – chilli crab and seafood
Clark Quay, Boat Quay and Robertson Quay for nightlife, bars, restaurants and dining by the Singapore River
Top restaurants as voted by travellers click here
Check out the major 5-star hotels for Sunday Champagne Brunch (Sunday Brunch with free-flow champagne was a favourite of our family during our time spent in Singapore)
Looking for craft beer in Singapore
Our best friend is the brewer at Little Island Brewing Company – check them out at 6 Changi Village Road Singapore or visit their website here.
Read more: Top Places Around the World For Happy Hour (Singapore included)
Singapore's Weather
Singapore is hot! There is not much change in temperature from month to month.
Source: weather-and-climate.com
Travel Insurance
We always recommend taking out travel insurance when you travel. Check out the latest quotes and policy information here.
Interested in reading stories about Singapore?
To Travel Too Travel Shop
Travel smarter and safer with products from our To Travel Too Travel Shop.  If you are looking for the latest luggage, guidebooks or travel accessories we have you covered with over 800 travel products to choose from.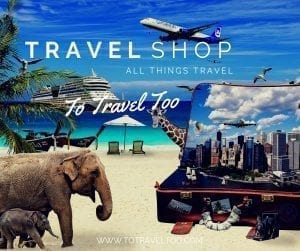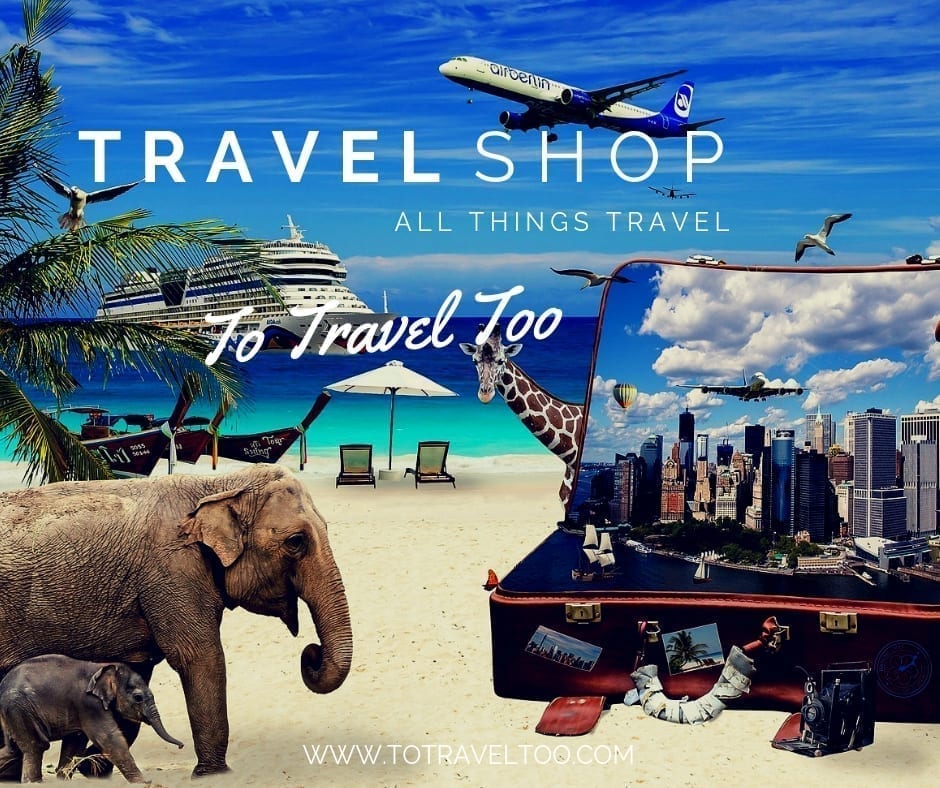 Pinterest
Are you on Pinterest? We are at To Travel Too and we have many travel-related boards check us out at Pinterest.  If you enjoyed our article why not pin it to your board and read it later.
If you have any questions or would like some advice we would love to hear from you. You can reach us via our Facebook page or email us here.
This post may contain affiliate links. Please see our disclosure for more information. As an Amazon Associate, we earn from qualifying purchases (if applicable).