Who would have thought we would be attacked by wild dogs in Argentina!
Dealing with wild dogs had not been included in our top #101 rules of travelling in safety:
no night time buses
no arriving into bus stations after midnight
no plans on how we were going to get to our accommodation
(Editor Update 2021)
This post may contain affiliate links. Please see our disclosure for more information. As an Amazon Associate, we earn from qualifying purchases (if applicable).
Mendoza, Argentina was beckoning us.  We enjoy wine tasting and as we were in Santiago in Chile we decided to take off for a few days to Mendoza a little over 7 hours away by bus. The journey takes you through dusty valleys, barren hillsides and scraggy topped mountain ranges and the road can be quite dangerous. Not to mention the skills or the non-skills of your bus driver.
Construction works on the road that is known as Los Liberatados/Uspallata Pass prevented two directional flows of traffic at the same time.  The road to Mendoza from Santiago was only accessible at night and the return from Mendoza during the day. This road is notoriously known for delays at the best of times from the amount of traffic, landslides and bad weather which you can expect at the peak of the mountain.  Delays at both Immigration Departments are a fact of life in this region which doubles the time it takes.
With the construction works and the delays, our 7-hour bus ride became a 9-hour bus ride and put our arrival time in Mendoza at 2 am.  Mendoza Bus Station is large with many bays for the several companies that operate out of there. At night it is empty, scary and feels so huge.
We had printed a map from Chimbas Hostel where we were going to stay, which showed the location of the bus terminal to be a 5-10 minute walk away. But which way?
Our Biggest Mistake 
Why hail a taxi when we could walk? We stared at the map, turned it around, turned it upside down and turned it around again. With no sense of direction, we headed towards a major road believing we were heading towards the Hostel.
The ground rumbled, snarling wild dogs hovered around us, dozens of eyes watched us.  A quick count, there were at least 8 wild dogs.  To be honest, we thought this was the end!  Our daypacks shoved in front of us for protection whilst we shouted expletives in English back at them.  As we moved gingerly back the way we had come, the wild dogs kept coming towards us.  Just around the corner, we saw the welcoming POLICIA sign.  The wild dogs seemed to sense the situation had changed and slinked back into the darkness leaving two relieved travellers banging on the door waking up whoever was inside.
Still shaking with fear or relief, we tried to communicate in our very limited Spanish and sign language that we needed help to find our way to Hostel Chimbas.  Our sleepy policeman pointed us to the other end of the building with the universal word – Taxi! Gracias!
We walked nervously out into the darkness and encountered two travellers heading our way who could speak Spanish and English.  Saving the night for us, they walked with us to the taxi rank and explained to the taxi driver where we wanted to go.  As we jumped in, we heard laughter from the other drivers.  Two minutes later we found out why when we arrived at our accommodation –  Hostel Chimbas.  The driver charged us the equivalent of 45 cents USD, but we tripled it, relieved to see the hostel door open to a very sleepy night reception guy welcoming us in.  With keys in hand, he showed us to our room.  We had spied a fridge in the kitchen full of beer but locked.  Fortunately, he handed us the fridge keys on his way to bed and said we could sort it out in the morning.  A few beers to calm the nerves and a vow to stick to our 101 rules of travelling we too headed off for some much-needed sleep.
Those wild dogs taught us a very good lesson. Never arrive at a bus station at night with no plans on how to get out of there!
Having learnt our lesson we really enjoyed our time in Mendoza and would recommend a visit.
Where Is Mendoza Argentina
Mendoza is the capital of the Province of Mendoza in Northern Argentina. Mendoza is located 365 km (road distance) from Santiago, the capital of Chile.
It is 984 km from Buenos Aires the capital of Argentina.
What To Do in Mendoza
Things to do in Mendoza must include Mendoza wine tours visiting some of the best wineries in Mendoza and tasting the local famous Malbec.
Sunset Ride To The Andes
If you enjoy horse riding we can recommend a sunset ride to the Andes
For 2 hours you can enjoy a horse ride over the plains and finish with an authentic BBQ and local wine.  Our sunset ride was an excellent experience.  It is suited for all. The horses are matched with your experience. Ensure that you wear jeans or long pants and covered in shoes.  Do not wear shorts or thongs.
Wine Tour
Mendoza is famous for its wines especially Malbec.  Taking a wine tour in Mendoza is a great way to visit 2 wineries and enjoy a 3-course lunch as well. We can recommend taking a wine tour, there are half-day tours available as well.
Book your tour here
Other Tours in Mendoza Argentina:
We use Get Your Guide for tours.
We are very happy using Get Your Guide in activities in cities that we visit.  We love their 'best price guarantee' which means if we find the same activity by the same local tour operator in the same currency for less they will refund the difference.  Currently, they offer over 35,000 activities in over 7,600 locations.
24 Hour Hop On Hop Off Bus in Mendoza
One of the best ways to experience seeing Mendoza is by the Hop on Hop off Bus. The ticket is valid for 24 hours.  As part of the tour, you can visit the Parque Central, Cerro del Gloria, the Malvinas Argentinas Stadium and more. The audio is in Spanish, French, Portuguese and English.
Book your tickets here
Half-Day Sightseeing Tour of Mendoza
Discover the modern and old sides of the city of Mendoza on a panoramic tour. Learn about the history and culture of the local people and the Huarpe and Inca origins of the population. Stroll through the beautiful rose gardens of San Martin Park.
Book your half day city tour here
Mendoza Hop on Hop Off Bus Wineries Tour
Build your Mendoza wine tasting experience based on your schedule and preferences. Choose between half- and full-day tours across the region's best vineyards. Skip the hassle and start tasting.
Book your wine tour here
Where to Stay in Mendoza
We stayed at the Hostel Chimbas. Hostel Chimbas is very popular, good value, with a swimming pool and good wifi and as our story tells close to the Bus Station (as long as you know where you are heading).
Address: Cobos 92 & Acceso Este, Dorrego, Mendoza, Argentina

For more hotels in Mendoza

General Information for your Visit to Mendoza
Flights to Mendoza Argentina
Find the cheapest flights with Skyscanner who then directs you to the airline's website with no extra fees to pay.
For your airport transfer on arrival from Mendoza Airport to the city – click here for more details and prices:
Tour Mendoza by a Classic Old Car for the Day – details here
Bus Travel Around Argentina
We have travelled many kms around Argentina and Chile by bus and have used Busbud for booking tickets.  For the latest schedules and ticket prices click here.
Travel Insurance
We recommend taking out travel insurance as soon as you book your flights and pay deposits on any cruises, tours or hotels.
If you are located in Australia or New Zealand click here for the latest
If you are located in the rest of the world click below for the latest quotes.
To Travel Too Travel Shop
Travel smarter and safer with products from our To Travel Too Travel Shop.  If you are looking for the latest luggage, guidebooks or travel accessories we have you covered with over 800 travel products to choose from.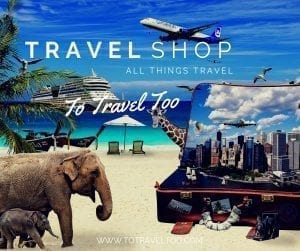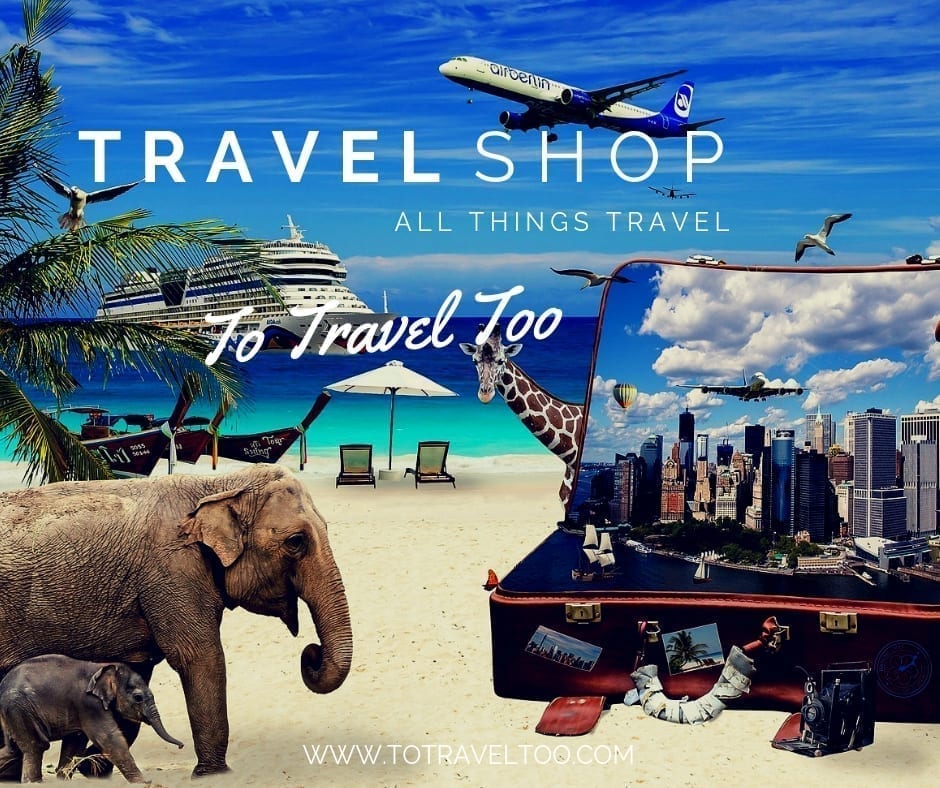 Before you head to Mendoza you may want to check out some of our recommended travel guides to assist you in planning your visit there: