Are you heading to Barbados for your next vacation? How exciting, you won't be disappointed.  Are you a beer lover, if so, we have a great tour for you to enjoy.
On one of the rainiest days in our 3-month stay in Barbados, we headed off to enjoy a Banks Beer Barbados Tour.  What better way to spend a rainy day than learning all about the brewing techniques of Barbado's most famous beer – Banks Beer and the opportunity of having a tasting at the end of the tour?
One of the top things to do in Barbados is to visit the Banks Beer Brewery.
We had been introduced to Banks Beer by our friends on our arrival on the island, the lager beer is very popular. As we travel the world we always seek out the local 'brew' to support the local industry. In Killarney Ireland, we visited the Killarney Brewing Company and experienced their beer tour and tasting.
We cannot get enough of beer, wine and distillery tours and always source them wherever we travel to.
This post may contain affiliate links. Please see our disclosure for more information. 
Our Banks Beer Barbados Tour was hosted by Banks Beer. As always our opinions are our own.
Banks Beer Barbados Tour
Our guide for our complimentary tour was Mandy who was so passionate about Banks Beer just as all Barbadians are.  Locals state that "Banks Beer is the only beer, Banks Beer is their beer."
Banks Beer Visitor Centre and Souvenir Shop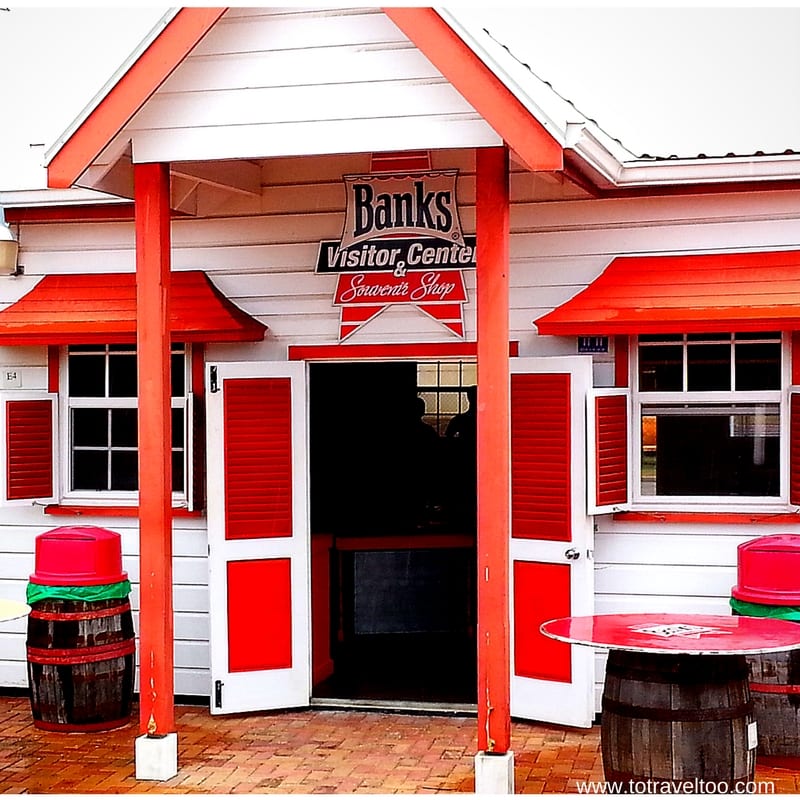 The Banks Beer Barbados Tour starts at the Banks Beer Visitor Centre.  As we arrived we were greeted by the smell of the yeast in the air, even with the heavy downpour of rain.
Mandy led us across the road passed the Beer Copper Kettle at the entrance which is used as the Guard House and into the 2-storey building. The entrance to Banks Brewery proudly displays the many awards that Banks Brewery has won including the Belgium Gold Award in 2013.  Inside the building, there are strong aromas of the earthy grains and the hops used in the process of beer making.
History of Banks Brewery
Banks Brewery opened in Barbados in 1961.  It is an interesting story on how it first started. The Guyanese businessman Peter Stanislaus D'Aguiar was the founder of Banks (Barbados) Breweries Limited.  In 1959 over 3000 Barbadians made up of the local shopkeepers, local vendors, investors and other locals purchased 1.5 million shares which became the capital required to start the company.
The Banks Beer Barbados Tour
The Tour takes approximately 45 minutes and includes a short video of the process.  At the end of the tour, you are able to experience the taste of a bottle of Banks Beer.
The Beer-Making Process
Grains and hops are imported from the UK as the weather is too hot to grow them in Barbados.  The distinctive taste of Banks Beer is attributed to Barbados water which is filtered through the limestone rock of the Island.
There are 12 fermenters and it takes 2-3 days for the beer to ferment.  Out of 1 fermenter, you can get 265,000 bottles of beer – wow that's a lot of beer!
Bottling of Banks Beer:
The glass bottles are made in Trinidad and the best news is that they are recyclable – a 25 cent return on each bottle.  The currency in Barbados is the Barbados dollar – 1 Barbados dollar is worth 0.50 US cents.
Labelling of Banks Beer:
there are 30 labelling heads
42,900 bottles per hour are labelled on the front, neck and back
All products apart from Banks Beer have paper labels
The Packaging Plant of Banks Beer:
Some figures to digest:
On the returnable bottle line 39,000 bottles per hour are packed
11,000 cases are packed in an 8-hour shift
18,000 cans are packaged per hour
The Canning Line of Banks Beer:
In 2012 new products were introduced – Twist, Plus and Tiger Malt.
12.5 cases per minute
Cans are 330ml
Bottles 275ml
Kegs:
They produce 35 kegs per hour with each keg holding 20 litres.
Banks Beer Shops
There are over 40 Banks Beer Shops scattered throughout the island.  They are distinctive as they are painted in the red and white colours of Banks Beer. Grab your ice-cold Banks Beer here and enjoy the local atmosphere.
Did you know:
the grains that are leftover from the process are used to feed the local cattle
the site has solar panels on the roof that saves the company approximately $5,000 per day or 8.3% of their energy bill
Beer does not get better with age – a tip from the Banks Brewmaster is to drink the beer when it is fresh
Store the beer in a cold place and do not freeze it
We thank Mandy and Charla for hosting us on our Banks Beer Brewery Tour.  We learnt a lot about the process and of course, enjoyed our ice-cold Banks Beer at the end of the tour.
Banks Beer Brewery Tour Details:
Address: Banks Breweries Visitor Centre, Newton, Christ Church, Barbados, BB17047
Shop Opening Hours:  8 a.m.  – 4:30 p.m.
Daily Tours: 10.00 am, 12.00 pm and 2.00 pm
For information on prices and latest rates for groups telephone (246) 271 4594
Age Restrictions for the Tour: No children under the age of 12 years
Barbados Drinking Age: The legal drinking age for alcohol in Barbados is 18, but those that are aged 10-17 are allowed to consume alcohol provided they are with a parent.
Banks Beer Souvenirs: There are a range of Banks Beer merchandise including Banks Beer T-Shirts, prints etc.
Don't forget to sign your name on the wall near the Bar at the end of the tour.
Map of Banks Beer Brewery Tour
Other Banks Brewery Products
Deputy Beer
Guinness Beer – bottled and distributed
Vex Yellow Monkey – Craft Beer
Coconut Cooler – 0.5% alcohol content
Twist
Plus Active Sports Drink
Plus
Tiger Malt – non-alcoholic
Banks (Barbados) Breweries Ltd are proud to support many events in Barbados each year:
Barbados Car Rally
Barbados Football
Barbados Hockey
General Information to help plan your visit to Barbados
Barbados has a large range of accommodations to suit all travellers from all-inclusive hotels, hotels, apartments and villas.
What to do in Barbados
Read our extensive guide on all things Barbados here: Barbados an Insider Guide
Catamaran Lunch Cruise with Action Charters
Lickrish Food Walking Tour of Barbados
Round Island Tour with Williams Tours
Atlantis Barbados Night-Time Dive Tour
We also enjoyed eating out at the following restaurants, where you can also enjoy an ice-cold Banks Beer.
Sitar Indian Restaurant Barbados
Cheap Flight Deals to Barbados
If you are travelling from the USA we found that Jetblue had some great deals.
Find the cheapest flights with Skyscanner our go-to when researching and booking flights throughout the world.
Travel Insurance
We recommend taking out travel insurance as soon as you book your flights and pay deposits on any cruises, tours or hotels.
Barbados Weather
Barbados has a peak period during the Northern European Winter season from November through to April.  At this time the weather is warm and dry but it is also the busy tourist season.  From June through to the end of October the Caribbean region can experience hurricanes.
Car Rental in Barbados
You may also want to consider hiring a car to travel around the island. The length of the island is 34km and the breadth is 23km.  At times the roads can be narrow and bumpy. They drive on the left side of the road.
To Travel Too Travel Shop
Travel smarter and safer with products from our To Travel Too Travel Shop.  If you are looking for the latest luggage, guidebooks or travel accessories we have you covered with over 800 travel products to choose from.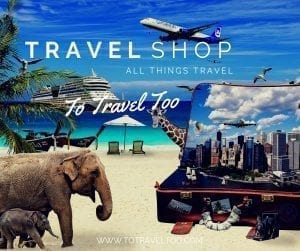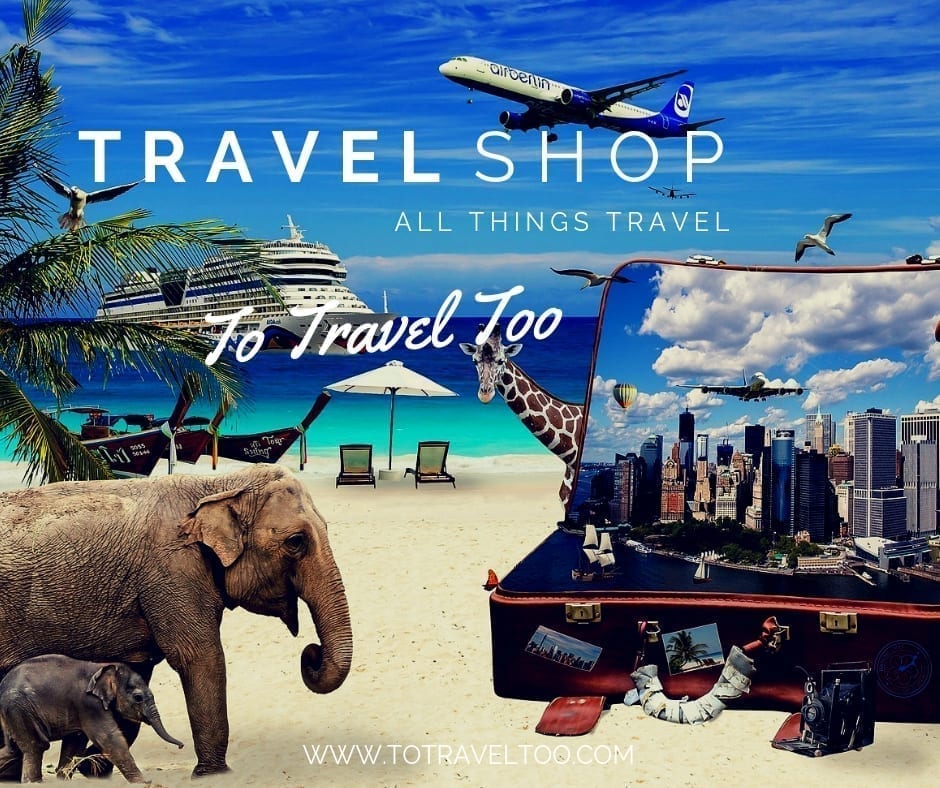 Pinterest
Are you on Pinterest? We are at To Travel Too and we have many travel-related boards check us out at Pinterest.  If you enjoyed our article why not pin it to your board?
Further reading:
DISCLOSURE:  We enjoyed this tour as a guest of Banks Beer Breweries Barbados but received no further remuneration to write this post.  We were not expected to write a positive review – all views are our own and we retain full editorial control.