Welcome to the ultimate insider's guide to Barbados, the Caribbean paradise that has captivated travellers for centuries. From pristine white sandy beaches and crystal-clear turquoise waters to vibrant culture and a rich history, Barbados offers an unforgettable experience for every visitor. Whether you're seeking relaxation under swaying palm trees or looking for adventure in its lush tropical landscapes, this travel guide will provide you with all the information you need to make the most of your time on this idyllic island. So, get ready to immerse yourself in the enchanting beauty of Barbados as we uncover hidden gems, local secrets, and must-see attractions that will turn your trip into a truly extraordinary journey.
Are you planning to visit the island of Barbados? Is it your first visit or have you visited numerous times before?
Our Barbados Insider Guide will help plan your next vacation to Barbados whether it is your first time or returning to this island paradise.
After spending 3 months visiting Barbados house sitting and living like a local we have put together an extensive guide that will assist you in planning what to do in Barbados.
Barbados An Insiders Guide – What to Do in Barbados
Barbados has so much to offer the traveller that it will be hard to fit it all in, in a week, you may even have to consider extending your Barbados holidays to at least 2  weeks or more.  Barbados beaches are famous so you need to factor in some time to spend relaxing on their silvery sands and swimming in their crystal clear warm waters as well as seeing all that Barbados has to offer.
What sort of accommodation will you book? Barbados all inclusive, Sandals Barbados is always popular and there are many Barbados resorts to choose from.  (more information on accommodation later).  To whet your appetite here are the top ten hotels in Barbados.

Where is Barbados Island
Barbados is located in the Caribbean.  It is completely surrounded by the Atlantic Ocean and not the Caribbean Sea as most people think.  It is the easternmost island of the Caribbean, 100km east of the Windward Islands and 400km northeast of Trinidad and Tobago.
The land size of Barbados is 430 sq km, 21 miles long and 14 miles wide.
This post may contain affiliate links. Please see our disclosure for more information. 
Read the latest Barbados travel books here
Barbados travel books
If you are enjoying our article why not PIN it for later?
Things to do in Barbados
You may want to download our article so that you can take it with you when you visit Barbados.  Click our link below for more travel tips on Barbados which you can use offline.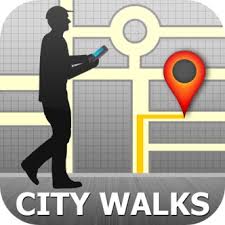 Visit The 11 Parishes of Barbados
There are 11 parishes in Barbados:
St. Lucy
St. Peter
St. Andrew
St. James
St. Joseph
St. Thomas
St. John
St. Michael
St. George
St. Philip
Christ Church
St Lucy
St. Lucy is located in the Northernmost part of Barbados.  The Animal Flower Cave is the most popular attraction in St Lucy.
You can visit the Animal Flower Cave as part of a tour or you can hire a car and drive. You can stroll along the top of the cliffs and view the dramatic landscape and even swim in the cave pool. At times when the seas are high, the entrance acts as a blowhole.  The cave pool is 8 feet at its deepest.
If you drive yourself to the Animal Flower Cave why not enjoy a meal at the Animal Flower Cave Restaurant with its stunning views over the cliffs and bay? The restaurant is open daily from 12.00 to 15.00.
Animal Flower Cave:
Opening Hours: 09.00 to 16.30
Closed: Christmas Day and the 1st day in August (Kadooment Day).
If you are travelling by local bus, check the timetable.  You will need to catch the Connell Town Bus that leaves from Speightstown on the West Coast.  Ask the driver to drop you off at the end of the Cave Gap, you will have a 10-minute walk to reach Animal Flower Cave.
We visited the Animal Flower Cave as part of the Exotic Barbados Tour with Williams Tours of Barbados.
Accommodation in and around St. Lucy:

St Peter
The Parish of St Peter is located in the northwest part of Barbados.  St Peter has some great dive spots, beaches and small fishing villages to enjoy.
Speightstown is an interesting town to spend some time exploring, it is Barbados's 2nd biggest town. Some of the old colonial buildings in Speightstown date back to the early settlement of Barbados.
We recommend heading to the PRC Bakery in the main street and taste their famous meat rolls or coconut bread.
There is a historical walking tour and dinner available at Speightstown click here for more information.
Arlington House Museum is located in Speightstown and is an interactive museum where you can learn about the history of Barbados.  Children love it.
There are 3 audiovisuals to watch:
Speightstown Memories
Plantation Memories
Wharf Memories
You can visit the Arlington House Museum as part of a tour or make your own way there by local bus or hire car.
Address: Queens Street Speightstown
Opening Hours: Monday to Friday 09.00 to 17.00 Saturday 09.00 to 15.00
Contact Telephone number: Tel: (246) 422 4064
St Nicholas Abbey is located in the parish of St Peter.  St Nicholas Abbey is an old sugar Plantation House built in the Jacobean style during the 1600s. The home is full of antiques from the 18th and 19th Centuries.  Apart from visiting the home, you can visit the Rum Distillery and Sugar Mill all are included in your entrance fee.  The gardens are also beautiful to wander through.
For more information check out their website.
Opening Hours: 10.00 and the last tour at 15.30.
For how to get there by car click here.
Barbados Wildlife Reserve is a great place to see Barbados's famous Green Monkeys who were introduced to the island as pets but now are wild.  If you plan to arrive just before 2 pm you should arrive just in time for feeding time.  You can also see Mara, iguanas, caimans, deer, birds, and tortoises.
Opening Hours 10.00 to 17.00
Accommodation in and around St. Peter

St Andrew
The parish of St Andrew is one of the greenest and most lush parishes of Barbados situated in an area known as the Scotland District. It was named by the early settlers as it reminded them of Scotland. The area is known for its stunning views and beautiful long beaches.
You can visit the Morgan Lewis Windmill – Barbados's only intact working sugar mill, and one of only 2 in the Caribbean.  The National Trust of Barbados now maintains the windmill and during the months from December to April, they run demonstrations on the grinding of the sugar cane.
One of the top hotels in  St  Andrew- 

the  Santosha.
Address: Windy Hill East Coast Road St Andrew
300m from Walkers Beach and 35 minutes from the Airport. Self-catering accommodation with fully equipped kitchen, free wifi and TV.
Latest review:
Liked · Staff  very good service. The countryside is beautiful. Cool all the time. The rum shop small but had premium drinks
Disliked · There is a bus that can take you to town But passes every 2 hrs

St James
The Parish of St James is one of the most popular parishes on the Island of Barbados to stay.
It is home to great restaurants and hotels and the Limegrove Centre for upmarket shopping.  The Parish has some of the most beautiful beaches on the island and can boast several golf courses as well.
We have two favourite restaurants in St James:
Apart from Limegrove for shopping the Chattel Village is located next to the West Coast Mall on Highway 1.
Here you can find exotic boutiques, souvenirs, beachwear, bath products and arts and crafts.
If you are visiting Limegrove and love chocolates we recommend that you pop in and see the wonderful employees at The Green Monkey Chocolatier.  There are so many delicious chocolates and macarons to choose from you will be spoiled for choice.  We loved their Hot Chocolate it is to die for!
Holetown the major town in the Parish was the site of the first British settlement on the island.
Accommodation in and around St James

St Joseph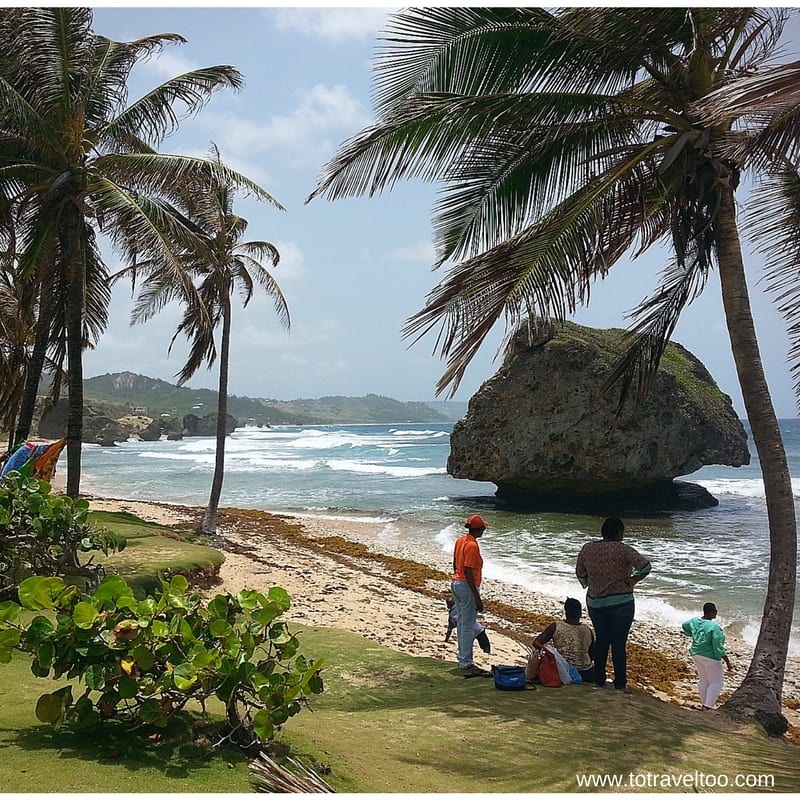 The Parish of St Joseph is located on the wild east coast of Barbados and home to Bathsheba where international surfing competitions take place annually.
A visit to the Flower Forest where you can wander up and down pathways amongst the many varieties of tropical plants, shrubs, and trees.  The views are spectacular too so don't forget to take your camera. There is a cafe open for lunch and morning and afternoon teas. Click here for more information on tours to the Flower Forest.
Opening Hours: 08.00 to 16.00
Check the  Flower Forest website for further details.
If gardening is your passion a visit to Hunte's Gardens should be included in your itinerary.  As you wander through the tropical garden you will also see local birds, animals, statues and antique pieces.
Accommodation in and around St Joseph

St Thomas
The Parish of St Thomas is located in the centre of the Island of Barbados.  St Thomas is famous for Harrison's Cave and Welchman Hall Gully.  Harrison's Cave is a unique destination, a tram takes you to a depth of 160 feet underground to witness the stunning stalactites and stalagmites formed over thousands of years.
For more information and costs on a half-day tour to Harrison's Cave click here.
Opening Hours: 09.00 to 16.00
A visit to Welchman Hall Gully to view the famous Green Monkeys of Barbados and to walk through the gully in the shade enjoying the local tropical trees and plants is a great way to spend a few hours.
Opening Hours: 09.00 to 16.00
St John
The Parish of St John is located on the East Coast of Barbados.  There are some lovely bays and picnic spots to enjoy.
A visit to the St Johns Parish Church is recommended not only for the views from the Church grounds itself but for the interior of the church.  We visited the Church and its grounds as part of the Exotic Barbados Tour from Williams Tours Barbados.  
The original church was destroyed by a hurricane and its replacement was built during 1836, it has been constructed in the Gothic style.  The graveyard is worth a visit, in 2010 the late Prime Minister of Barbados the Hon David Thompson was buried there.
Accommodation in and around St John.

St Michael
The capital of Barbados, Bridgetown, is located in the Parish of St Michael. Parts of Bridgetown and the Garrison area have been designated as a UNESCO World Heritage Site, although we were surprised a little as many areas were quite run down and needed some money spent on it.
Things to do in Bridgetown Barbados
1.  

Lickrish Food Tours
If you enjoy food, walking, and history we can recommend Lickrish Food Tours.  For 3 hours you can enjoy a guided walk through Bridgetown enjoying local Bajan food and learning about the history of the capital. Let us know what you think of the Bajan Fish Cakes?
To Travel Too Tip:  Don't eat too much for breakfast! You need to start the tour feeling very hungry.
Timing: 11.00 to 14.00 hours
2.

5-Hour Lunch Catamaran Cruise and Snorkeling with the Turtles – Action Charters
A great day out is spending 5 hours with Action Charters.  The day starts with a snorkel with the turtles in Carlisle Bay before heading up the West Coast.  There is a 2nd snorkel opportunity amongst colourful schools of fish and around an old dive site.
A great lunch buffet with plenty of wine, beer and rum punch is provided as you are moored just off the beach near the Sandy Lane Hotel. There is time available after lunch to enjoy a walk along the beach or go for a further swim before heading back to Bridgetown.
3.  

Mount Gay Rum and Food Pairing Tour
Mount Gay Rum is world-famous and it is produced at the Mount Gay Distilleries in Barbados.   The popular Rum and Food Pairing Tour starts off with a Rum Punch whilst learning the history of rum in Barbados.  A short video and some rum tastings take place before we headed out to the open-air restaurant to enjoy 3 specially created rum cocktails that go perfectly with the 3 dishes that are prepared and cooked with rum, of course!
To Travel Too Tip: Only have a small breakfast.
Website Mount Gay Rum Barbados
The tour is held on every Monday throughout the year and in Winter on a Saturday.
There are 4 other tours available. Transport from hotels are included in the price.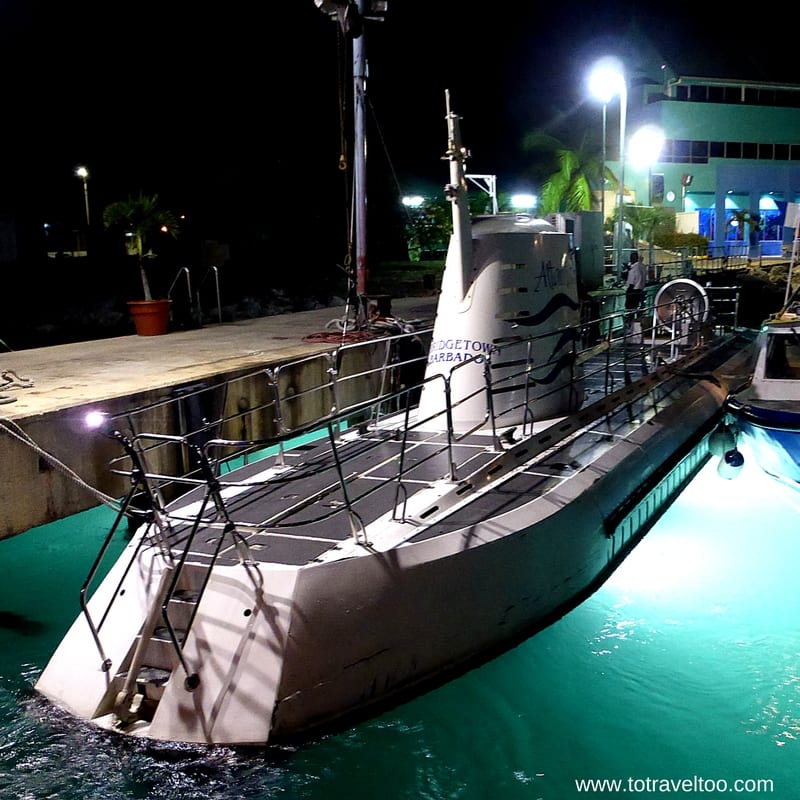 4.  

Atlantis Submarine Night-Time Dive
Have you ever wondered what it was like to dive to the bottom of the ocean in a submarine?  Atlantis Submarines Barbados offer night-time dives as well as daytime dives.  We experienced the nighttime dive and wrote an article on the experience, you can read it here.
5.  Kensington Oval – Famous for Cricket
Barbados is famous for its cricket.  Kensington Oval was established in 1882 and is the oldest cricket oval in the country. Glory Tours runs a speciality tour for cricket lovers and includes the Cricket Legends Museum.
Accommodation in and around St Michael

St George
The Parish of St George lies in the middle of the island of Barbados and the countryside is lush and green.
You can visit Orchid World and Tropical Flower Garden.  There are over 1000 tropical plants and orchids in the Gardens.  You can also see or hear, the hummingbirds buzzing around with their wings making lots of noise, apparently, their wings can flap between 50 – 200 flaps per second depending on the direction they are flying.
Opening Hours: 09.00 to 16.00 daily.  Closed Mondays from Mid May to Mid October.
The Gun Hill Signal Station is a great place for panoramic views of Barbados.  The station is maintained by the Barbados National Trust.  It was built in 1818 and today houses military memorabilia.
Address:  Fusilier Rd, Gun Hill, Barbados
Opening Hours: 09.00 to 16.00
Brighton Farmers Market is held every Saturday morning at Brighton Plantation.  The market is open between 06.00 and 10.00 and has local produce, arts and crafts, food and great coffee.
St Philip
Some of Barbados's best beaches can be found in the Parish of St Philip such as Crane Beach and Bottom Bay.
Our Exotic Tour of Barbados with William's Tours included lunch at Sunbury Plantation House.  The house is over 300 years old and is full of antiques, prints and has a collection of horse-drawn carriages. The House runs a small tour for visitors. The Courtyard Restaurant and Bar is open daily and is available for brunch, lunch, dinner, and functions.
Opening Hours: Open 7 days a week 09.00 – 17.00. The last tour starts at 16.30.
Accommodation in and around St Philip

Christ Church
The parish of Christ Church is located on the southwest corner of the island.  There are some great beaches to discover and a boardwalk to enjoy as well, the first-ever in Barbados that hugs the coastline.
Christ Church is a popular area for many of the hotels and restaurants, check out St Lawrence Gap for nightlife.
The famous Oistins Fish Fry is held at Oistins every Friday night. Oistins is the main fishing village on the island.
Savour the local food, drink and culture in Oistins. Explore the lively coastal town on this 4-hour visit, then dine on the day's delicious catches straight from the BBQ, complemented by local beer and rum and enjoy time to shop for handmade souvenirs.
Accommodation in and around Christ Church

11 Free Things to do in Barbados
Visit the Animal Flower Cave
Surf at Bathsheba
Swim and relax at one of the many beaches – there are over 110km of beaches on the island
Walk the BoardWalk
Enjoy a picnic on one of the many beaches
Swim with the turtles at Paynes Bay
Walk the historic Bridgetown area which has been designated a UNESCO World Heritage Site
Enjoy hiking around the island
In August attend the Crop Over Festival celebrating the end of the Sugar Cane harvest
On Saturday morning head to Brighton Farmers Market in the parish of St George between 06.00 and 10.00  for local produce and arts and crafts
Head to the beaches in Christ Church or St James to view the sunset
Shopping in Barbados
Barbados is a tax-free shopping destination.
Cave Shepherd, Barbados' main department store has been operating since 1906.  Your duty-free shopping for watches, designer clothes, perfumes and cosmetics, souvenirs, liquor, and tobacco can be all found at Cave Shepherd. There are 8 outlets (2 at the airport) to choose from.
Barbados has 4 major shopping Malls:
For local arts and crafts, you can visit Pelican Village just outside Bridgetown on the Princess Alice Highway.
There are 62 beaches in Barbados.
The West Coast has 27 beaches, South Coast 20 beaches, East Coast 9 beaches and North Coast 9 beaches to choose from.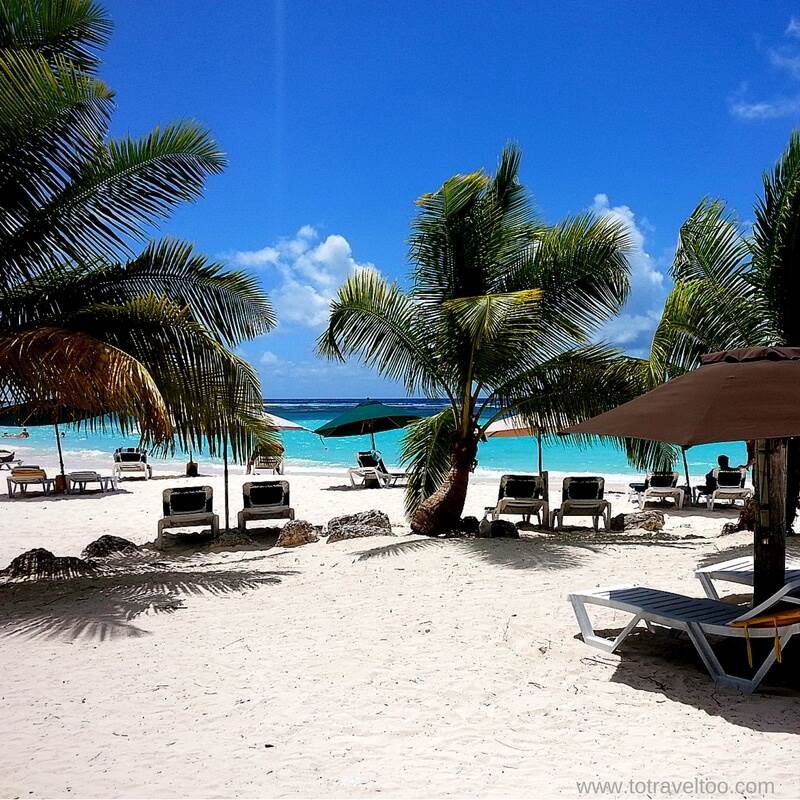 Some of our favourites are Miami Beach also known as Enterprise Beach near Oistins and Worthing Beach both in the parish of Christ Church.
Bathsheba on the East Coast has spectacular scenery but it is better for beach walks than swimming as the currents can be strong.  Bathsheba is famous for International Surfing Competitions.
Lifestyles of the Rich and Famous have nominated Cranes Beach as one of the 10 best beaches in the world.
Barbados Hotels & Barbados Resorts
There are many hotels in Barbados today to suit all tastes and budgets.
Barbados All Inclusive
Address: Dover Crescent Christ Church.
Such a beautiful hotel in a great location. Free airport shuttle. Located a few steps from Maxwell Beach.
Latest guest review:
 Rooms: perfect Cleanliness: perfect Food: good, however long wait times at speciality restaurants Drinks: perfect Staff: 90% were excellent. Those who are good are really good, a few weren't very good as well.
Airport transfer: seamless, on time and very very good
Check in: process took a little long but expected as we arrived during peak hours. Resort activities: excellent! The snorkel trip offered was excellent and the highlight of my trip
Housekeeping: excellent! Please tip the staff. They do a really good job and are very hard working
Pools and hot tubs: plentiful so you're never crowded and can have some alone time even though it's such a huge resort. Departure lounge: excellent for those who have a late flight. After check out you can store your luggage, shower and even iron if needed in a very comfortable lounge. This was very impressive
Book here for Sandals Barbados Inclusive Resort
Crystal Cove Hotel
Located 200 mts from Fitts Village Beach in St James. Facilities include a swimming pool, fitness centre and free wifi.
Guest review: There is nice beach with variety of water sports, staff are friendly and pleasant
Book here for Crystal Cove all-inclusive
Facilities: Beachfront, swimming pool, spa and wellness centre, a 4-star all-inclusive hotel located at Maxwell in Christchurch.
Latest Guest review: Great stay at this all-inclusive. Great location. Again for a calm sea it might not be the best area (the south of the island is wavier than the West coast). On our part, we enjoyed the waves. There is a pool with a bar offering very nice cocktails (part of the all-inclusive). The staff was very nice. Water sports available (boogie boards, paddle boards, kayak, surfboards, sailing). Jet skiing and other motorsports are extra. The rooms are very clean and very nice. Was worried about some reviews complaining about the state of the hotel but we were pleasantly surprised. It is an old building that is well-maintained and kept its authenticity. So if you expect the modern IKEA or MADE hotel style, this is not the one for you.
Book here for Turtle Beach all-inclusive
The Club Barbados Resort and Spa
Features a private beach, rum bar on the beach, pool and fitness centre.
Latest guest review: The team are exceptionally helpful and so friendly it feels like being at home. The food is great and the location is wonderful.
Check availability and book here
Great location on the beachfront in Holetown Barbados. Enjoy kayaking and snorkelling, a fitness centre, a spa and outdoor swimming pool.
Check availability and book here
Barbados 5 Star Hotels
The Top 5 star Hotels in Barbados are:
St Peters Bay Luxury Resort & Residences
5 star luxury with swimming pool, sea views, bar, restaurant and fitness centre.
Guest review: Liked the room and balcony,  Semi-private lift from balcony to pool Sea view Beach Friendly service.
Check availability and book here
Beachfront resort with pool, 2 restaurants, water sports, gym, tennis court and free airport shuttle.
Guest review:
We loved the location and the quaint size of the hotel, so you didn't feel like you were staying in a huge resort or anything. Also, after meeting other tourists around the island we quickly realized that the west coast is the best coast for calm serene waters 🙂 so glad we booked here!
Check availability and book here
For other available properties and the latest rates check out our partner booking.com here.

Barbados has an abundance of world-class restaurants around the island offering many different types of cuisine for all types of budgets.
Tripadvisor has an extensive list of restaurants in Barbados with thousands of reviews for you to choose from.
Nightlife in Barbados
Barbados has an abundance of nightlife from nightclubs, bars, and restaurants. St. Lawrence Gap is very popular for dancing, live music, bars, and restaurants. Tripadvisor has an extensive list of the best places to party click here.
Barbados Weather
When is the best time to visit Barbados?  Barbados's busy tourist season runs from December through to May when the temperature in Barbados is cooler.  Christmas and Easter are high seasons, therefore prices for accommodation will also be high.  From June to November the Caribbean can experience hurricanes.  The price of accommodation will be lower except for August when the Crop Over Festival is on. Expect showers during the day throughout this period.
Flights to Barbados
There are direct flights to Barbados from Europe, North America and South America.
Car Rental on Barbados Island
Explore Barbados by renting a car.  Barbados drives on the left-hand side of the road.  The roads are not perfect with quite a lot of potholes and as you travel further out into the middle of the island to the rugged east coast the roads can be quite narrow and windy.
Do you need an International Drivers Licence? You can obtain one online here within minutes.
General Information on Barbados
Barbados Currency – Barbados Dollar BBD USD$1 = BBD$ 2
The people are known as Bajans or Barbadians
Time Zone Atlantic GMT -4
Language – English but there is a Bajan dialect
Drive on the left-hand side of the road
Electricity – 110 volts/50 cycles
Weights and measures – metric system
Travel Insurance
World Nomads offers simple and flexible travel insurance. Buy at home or while travelling and claim online from anywhere in the world.

Travel safer and smarter with the latest travel products from our travel shop. We have over 800 travel-related products that we have used or other travellers have recommended to us.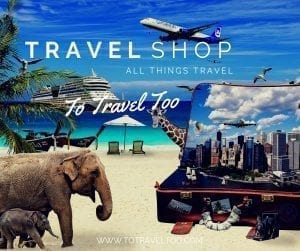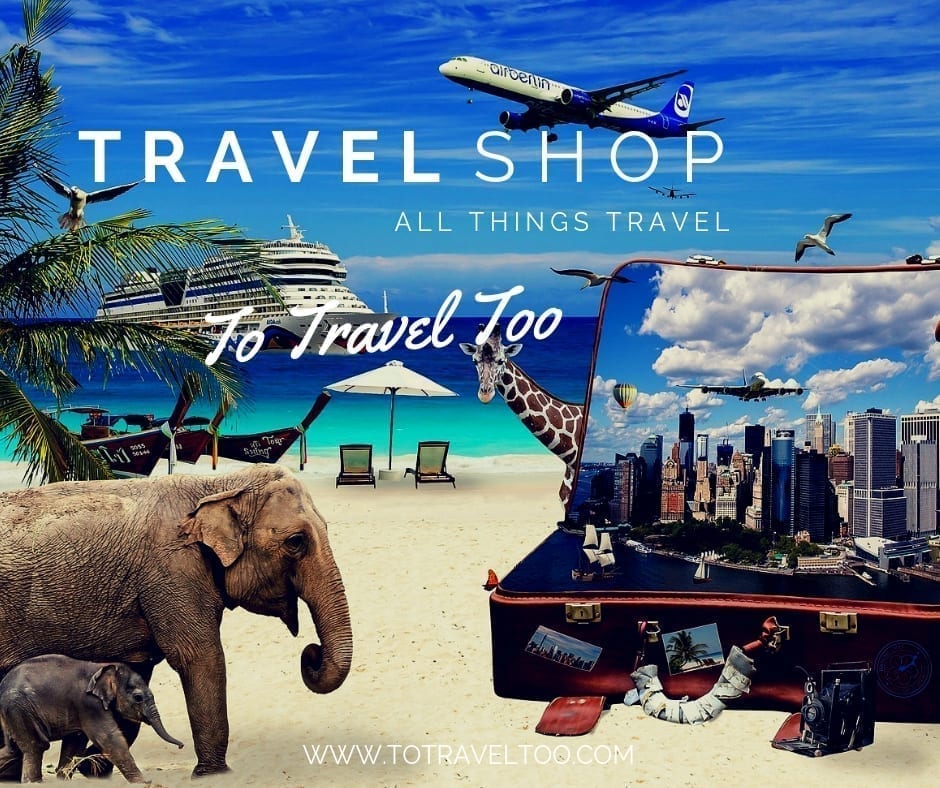 Pinterest
Are you on Pinterest? We are at To Travel Too and we have many travel-related boards check us out at Pinterest.  If you enjoyed our article why not pin it to your board?
In conclusion, Barbados is a tropical paradise that offers much more than just beautiful beaches and crystal-clear waters. With its rich history, vibrant culture, and diverse attractions, this Caribbean island has something for everyone. Whether you are seeking adventure in the lush landscapes of the interior or relaxation on the stunning coastlines, the Barbados Insiders Travel Guide will serve as your ultimate companion to uncovering all the hidden gems this destination has to offer. From local cuisine to off-the-beaten-path experiences, our guide will ensure that you make the most out of your visit to this enchanting island. So pack your bags and get ready for an unforgettable journey through the wonders of Barbados!