Wondering how to get from Hanoi to Ninh Binh by bus, train or car? We cover all the options for you here to visit Ninh Binh from Hanoi.
Ninh Binh is a renowned tourist destination in Vietnam owing to its breathtaking natural beauty and beautiful scenery, which includes ancient temples, underground tunnels, and lush rice fields. There's a reason it's known as "Halong Bay on land," too. A boat trip down one of Ninh Binh's rivers, a bike ride through the countryside, and a visit to some of the city's numerous old pagodas and temples are all enjoyable ways to spend a day. Ninh Binh is both beautiful and diverse, and it is also very tourist-friendly.
Don't want to miss out on receiving our travel articles - sign up here for our Newsletter
This post may contain affiliate links. Please see our disclosure for more information. As an Amazon Associate, we earn from qualifying purchases (if applicable). 
Join our private Facebook Group to assist in your travel planning to Vietnam here:

Where is Ninh Binh?
From Hanoi to the southern city of Ho Chi Minh City, Ninh Binh makes for a beautiful stop because of its proximity (91.4 km) (approximately a 1.5 to 2-hour travel).
How far is Ninh Binh from Hanoi
The distance between Hanoi and Ninh Binh is 94.1 km and can be travelled in about 1.5 hours minimum via Đ. cao tốc Bắc – Nam phía Đông/ĐCT Hà Nội – Ninh Bình.
How to get to Ninh Binh from Hanoi
Getting to Ninh Binh is a breeze if you're coming from Hanoi.
Train Hanoi to Ninh Binh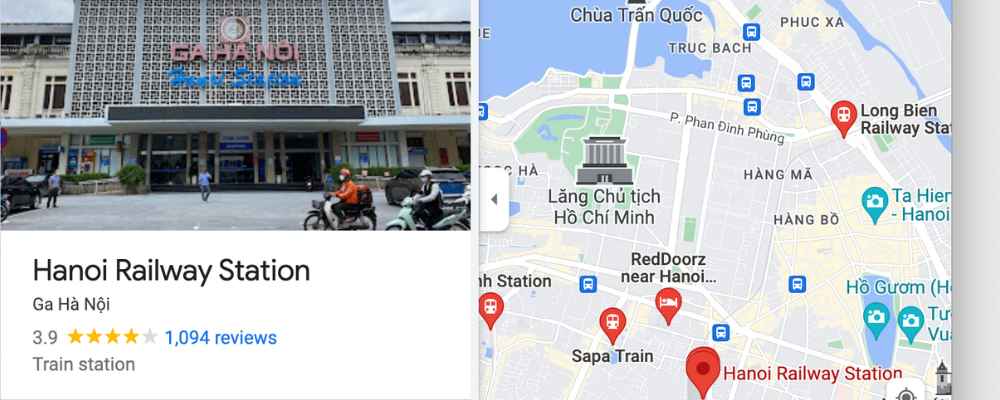 Getting from Hanoi to Ninh Binh takes around 2 hours and 16 minutes. The train departs from Hanoi Railway Station 3 km west of Hanoi's Old Quarter.
There are 16 train departures daily to Ninh Binh, two of those are overnight journeys.
Address of Hanoi Railway Station: 120 Đ. Lê Duẩn, Văn Miếu, Hoàn Kiếm, Hà Nội, Vietnam
Click below to find out train times and prices:
Hanoi to Ninh Binh by bus
Travelling by bus from Hanoi to Ninh Binh will take three to four hours. Currently, there are around 50 departures a day from 6.15 am.
Hanoi to Ninh Binh by luxury private car
A luxury private car transfer from Hanoi to Ninh Binh with an experienced driver will take 2-8 hours to travel the distance of 80 kilometres (depending on the route and stopovers).
Enjoy some sightseeing along the way:
See Bai Dinh pagoda
Visit Ancient Capital Hoa Lu
Explore Tam Coc
Hanoi to Ninh Binh by private car
The road distance from Hanoi to Ninh Binh is about 95 kilometres to 100 km. Travelling the 80 km between Hanoi and Ninh Binh in a private car with a seasoned driver will take anything from 2-9 hours (depending on the route and stopovers).
Hanoi to Ninh Binh taxi fare
Taxis are a fast and convenient method to go from Hanoi to Ninh Binh. Grab, Uber, and other ridesharing services have made cabs an unneeded luxury. On the other hand, only some countries have ridesharing apps like Uber and Grab, and even if they do, they are usually only available in big urban areas.
The cab fare from Hanoi to Ninh Binh varies substantially based on the route used. Taxi drivers are often natives of the area, so they have insider knowledge of all the best shortcuts and hidden gems that will leave Google Maps in the dust. Skilled taxi drivers may take a longer route, but they will avoid traffic, road construction, and other potential delays. Taking a cab from Hanoi Noi Bai Airport would take around 2 hours and 30 minutes and cost roughly $60 using VTS.
Hanoi to Ninh Binh by bike
You can travel by motorbike from Hanoi to Ninh Binh. The journey is approximately 95 km and you can stop along the way.
Travel tip: We recommend that you purchase travel insurance, and wear protective motor-bike wear ie helmets, boots and jackets.  The roads are not in perfect condition.  If you have not ridden a motorcycle before we would advise against this journey.
Day Tour to Ninh Binh from Hanoi
Visit the province of Ninh Binh, home to a wealth of historical sites and beautiful landscapes, for a day from Hanoi. Visit the impressive Bai Dinh Temple Complex, relax on a raft in Trang An's peaceful waterways, and enjoy breathtaking vistas of the surrounding rocky hills from atop Mua Caves.
Gather at your Hanoi hotel to be driven to Ninh Binh. Visit the impressive Pagoda at Bai Dinh, Vietnam's largest Buddhist temple complex. Here you may see a 36-ton bronze bell, a 100-ton Buddha statue that towers over 10 meters, and 500 blue-stone Arhat statues.
You will stop for lunch at a local eatery with a spread that includes goat, fish, chicken, fried rice, and vegetables, as well as meat. Keep on to the Kong: Skull Island–inspired Trang An Landscape Complex, a UNESCO World Heritage Site.
Take a wooden boat along its peaceful rivers, explore its hidden caverns, and gaze up at the towering limestone karsts covered in lush tropical vegetation. Before heading back to Hanoi, make the trek up the 500 stairs to Mua Caves' overlook so you may take in the breathtaking vistas of Tam Coc.
The day trip includes:
Hotel pickup and drop-off
Transportation during the activity
Wi-Fi on board
Tour guide
An electric car ride to the Bai Dinh entrance
Buffet lunch
Trang An boat tour
Drinking water
The day trip costs from USD $ 56.54 per person.
If you only have 1 day in Ninh Binh this tour is recommended for you.
2 Day Trip to Ninh Bin
Enjoy a boat ride to the Trang An cave complexes and the three caverns in Tam Coc throughout this 2-day excursion. Visit Ninh Binh's friendly locals and charming villages on a bike, see the impressive Mua Cave and chow down on some of the city's best cuisine.
Day 1: Get picked up from your hotel between 7:30 and 8:00 AM and make your way to Tam Coc. There are three caverns along the Ngo Dong River that may be reached by sampan. Get some exercise on a tour of the area's bike trails before filling up on a delicious spread. Take a bus trip to Hoa Lu, Vietnam's historical capital. Learn about the epic tales of the Chinese Wars by visiting Dinh King Temple and Le King Temple. Go to Mua cave after that. Views of the landscape and the Ngo Dong river await you at the top of the 500 stone stairs. Get to Ninh Binh, where you can unwind at a hotel and in your own time. You will have dinner at your hotel and some free time to explore the area.
Day 2: After a hearty breakfast at the hotel, you may choose between lounging around and exploring Tam Coc. Take a bus to the Bai Dinh Pagoda. Visit Vietnam's largest Pagoda, which has 500 La Han sculptures and a bronze Buddha figure that is 10 meters tall and weighs 100 tons. Eat at a local eatery and try some of the regional specialties. Continue to Trang An, where you may see the caves of Sang Cave, Toi Cave, and Ba Giot Cave by boat. Travel to the mountains and rivers of Nau Ruou, a land steeped in mystery.
The 2-day trip costs from $ 128 per person.
If you only have 2 days in Ninh Binh this tour covers most of the popular places to see.
Conclusion 
We hope you have enjoyed our article on how to get to Ninh Binh from Hanoi. We would love to hear from you about your favourite way to travel from Hanoi to Ninh Binh.
How To Get A Visa To Visit Vietnam
We have written a guide on how to get a visa to visit Vietnam.
Flights to Vietnam
Air Asia, the budget carrier, has flights to Hanoi, Ho Chi Minh City, Danang and Nha Trang from major Asian cities.
Pinterest
Are you on Pinterest? We are at To Travel Too and we have many travel-related boards check us out at Pinterest.  If you enjoyed our article why not pin it to your board and read it later?
To Travel Too Travel Shop
Travel smarter and safer with products from our To Travel Too Travel Shop.  If you are looking for the latest luggage, guidebooks or travel accessories we have you covered with over 800 travel products to choose from.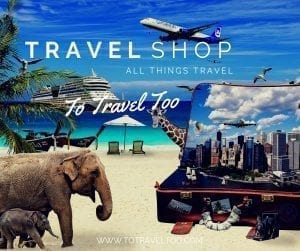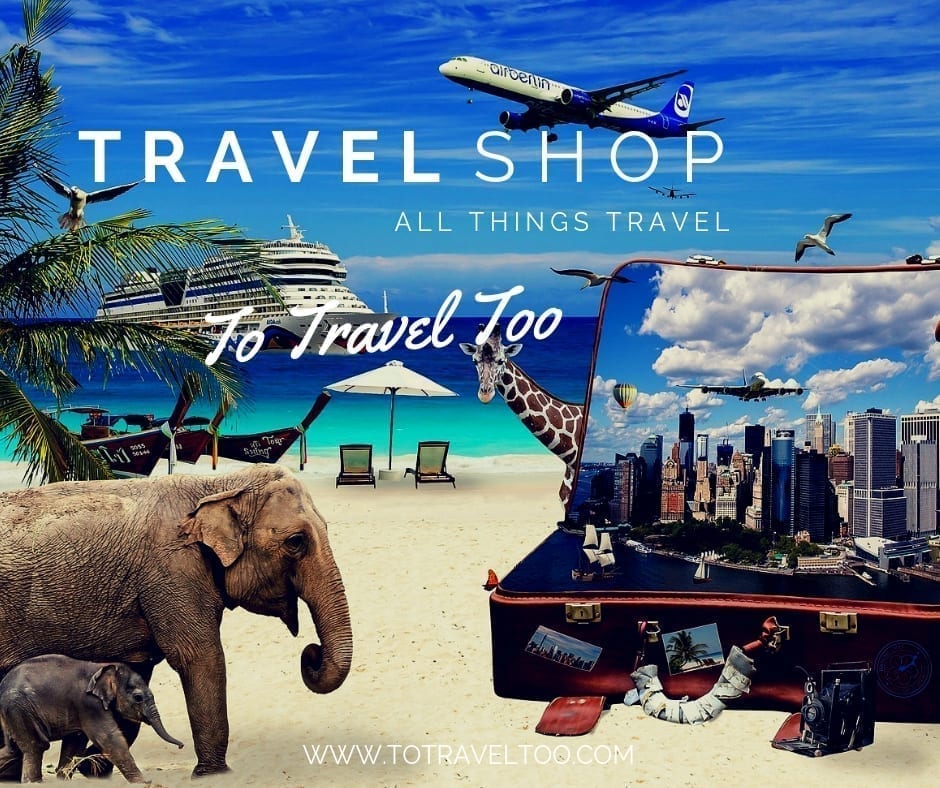 Where To Travel To Next in Vietnam