Bitemojo Bangkok Food Tour – Best of Vegan
When we found out about Bitemojo Food Tours through TBEX (Travel Blog Exchange) and that they offered Bangkok food tours we jumped at the chance to join one.  Bangkok is a 'foodies heaven' whether it is Thai street food or top-end Bangkok restaurants, the city offers cuisines to suit every taste and budget. From just a few Baht to hundreds of Baht the Thai capital offers unique taste experiences for all visitors.
Who doesn't love Thai Food? If you are like me and you are a vegetarian, Thailand is the perfect destination for great vegetarian options.
(Editor Update 2021)
Why Bitemojo Food Tours Bangkok
Bitemojo is different from your usual food tour. Bitemojo states "taste the world with Bitemojo a self-guided food experience with nothing but your smartphone."
There is no guide nor tour group. You are not being rushed from one restaurant to the next.  You can linger over each 'bite' for as long or as short as you wish.  You can even stop it for the day and return next day if you need to or even at a different destination. Flexibility is the key here. Whilst you are wandering from 'bite to bite' you are experiencing and seeing local attractions along the way. This is your taste of Thailand food experience that you will never forget.
But what we love is that you are supporting local businesses.
Read more on why we love Bangkok so much!
Check out our Youtube Video on our day in Bangkok:
Use Our Special Code: totraveltoo10 to get your special discount.
What is a Bite
A bite is a 'dish' at one of the local establishments along your Bitemojo tour.  Each dish is a single serving and it depends on what location around the world how many 'bites' are included in your tour.
How Does The Bitemojo App Work
 If you are on

iOS

or Android you download the Bitemojo app.
 You choose the tour that you would like to enjoy in whichever city.  You can even gift it.
 Payment is easy – you can pay by your credit card or through Paypal. –

Don't forget to add our totraveltoo10 code for your discount.

 Before the tour commences you will notice that your App will show that your itinerary has been loaded. You can also take their tour on the App to show you how the whole process works.
 Make sure you have internet data for the tour  – you only need 3G connection as a minimum
 The App will guide you throughout the tour, highlighting local attractions along the way – just follow the map.
How do I Claim A Bite
When you arrive at your establishment and connect with the staff let them know that you are on a Bitemojo tour and that you would like to claim your 'bite'.  Remember you have only 5 minutes to claim once you enable your bite.  There is a code that the establishment requires from the 'bite claim'.
You have 6 months to redeem all your 'bites'. If you do not finish your tour in one day you can cash our your bites and use them in the future – they will turn into bite credits.
What is the BiteCredit  program?
Bitemojo has put together what we call a very creative program.  You can earn 'bitecredits' by:
rating a bite that will earn you 50 bitecredits
reviewing a tour that will earn you 200 bitecredits
suggesting a bite that gets approved which you can earn 300 bitecredits
When you reach 1000 bitecredits go to 'bitetours' and locate where you can redeem them.
Where are Bitemojo Tours Around The World
Bitemojo are continually expanding but currently, they have Bitemojo tours in:
Our Bitemojo Experience – Bangkok Best of Vegan Food Tour
Disclosure: Our Bitemojo Bangkok Best of Vegan Food Tour was sponsored by Bitemojo.  As always our opinions in this article are our own.
To Travel Too Tip
Make sure you have not eaten before you commence your tour. The word 'bite' could be confusing. The portions are a good size for a single serving.
The Bangkok Best of Vegan Tour includes 6 bites.  We only made it to 5 of them.  Our recommendation is that you start at around 12 and have the first 3 bites, return back to your hotel, come out later in the evening and conclude your next 3 bites.  The last bite is available up to  8.30 pm.
Weekly Availability for the Bangkok Best of Vegan Tour:
Monday to Saturday from 10.30 am to 8.30 pm.
Sunday from 5.30 pm to 8.30 pm.
Starting Point for Bite #1
Sukhumvit Road in Thong Lor is the starting point for the tour close to Thong Lo BTS.  Not only is Thong Lor trendy it is also known as "Nihonumura" or Japan Town. This was our first venture into this area off Sukhumvit and we were pleasantly surprised. We could definitely feel the trendy vibe around this area.  We were staying about a 25-minute walk away just off Sukhumvit 22 at the Sukhumvit 22 Sleepbox.
If you have ever wanted to know what it was like to stay in a sea container we recommend that you check it out. The location was perfect for us to get to Bite #1 – Broccoli Revolution.
Bite #1 Broccoli Revolution
As we arrived at Broccoli Revolution we were so impressed with the decor, the vibe and the excellent menu on offer.  How did we not know about this before?  One of the great things about Bitemojo is uncovering local areas and great restaurants and cafes.  When next in Bangkok we are definitely returning.  Just writing about the 'bite' makes me salivate.
Our first 'bite' was Baya Kyaw Burmese Split Pea Fritters.  Baya Kyam is traditional street food from Burma that is served with a slightly spicy tamarind chilli dipping sauce.  As a vegetarian, I was in seventh heaven, I did not want this experience to end.  The four well-proportioned fritters contained:
mung beans,
mint leaves,
ginger,
cayenne pepper,
chilli,
garlic,
sugar and salt.
The yellow split peas are soaked overnight to make the fritters.
Served with the fritters was organic coconut water which is known for its healthy properties.  It is known as the 'elixir of life that contains natural electrolytes and potassium'.  If you ever have an upset stomach whilst travelling through Asia we highly recommend natural coconut water to help replace the electrolytes that you lose in the process.
We learned that Naya, the owner, had spent many years in Myanmar. Broccoli Revolution is a plant-based vegan restaurant that also offers a smoothie bar and organic cold-pressed juices. The restaurant is open for breakfast, lunch and dinner from 09.00 am to 10.00 pm.
What we loved also about Broccoli Revolution is that they used natural straws made from morning glory stems. (Now, that is an innovation!)
As we headed towards our next 'bite' our App took us to the Sing Sing Theatre located down a tiny side street between Casa Pagoda and Quince Restaurant. The Sing Sing Theatre was closed (it was lunchtime)  and we found out that it was more of an evening venue with a sunken bar and it is one of the hippest venues in Bangkok.  The owner, Ashley Sutton, is an Australian designer who is now based in Bangkok and he runs other venues around Bangkok such as Iron Fairies.
As we walked along Sukhumvit we were impressed with the amount of Bangkok Street Food stalls, all very busy as it was lunchtime. On offer were everything from fresh fruit and juices to fish, chicken, curries and stir-fries.  Thailand food culture is unique, each dish a mix of sweet, sour, salty and spicy and these aromas followed us as we walked.
Bite #2 – Sustaina Restaurant and Organic Shop
So many times we have walked down Soi 37 and have not noticed Sustaina Restaurant. Sustaina uses the very best of organic vegetables from the Harmony Life Organic farm in its innovative Japanese menu as well as wild-caught seafood. On the street level is the shop and the restaurant is on the top floor.  You can purchase organic vegetables plus other products from their shop.
We love the fact the dishes are MSG free and that they pride themselves that their food will make you healthy inside and out.
Our Bite #2 was Miso Soup.  Sustaina makes their Miso soup from:
ginger
onion
radish
miso (soybean, rice, sea salt)
organic Ume enzyme
broth (organic Ume, brown cane sugar, longan honey)
japanese spring onion
sesame tofu (soymilk, tapioca flour, white sesame paste, sea salt and ginger).
Miso Soup fights against cancer, ageing and fatigue and also is very good for the skin.  A traditional Japanese meal will include Miso Soup, the main dish and 2 small side dishes.  The Miso Soup is served in a traditional Japanese bowl that is made from lacquered wood.  The lid keeps the heat in and you sip from the bowl. It was a tasty soup, we could definitely taste the ingredients.
As we finished our Miso Soup we headed towards our Bite #3 but not before we passed by EM Quartier Mall which is a large shopping Mall on Sukhumvit Road that was opened in March 2015. It contains many of the world's luxury brands and boasts 8 theatres, an open-air garden on the fifth floor and 6 stories of dining terraces.
The map showed that we were heading behind Benjasiri Park.  Once again, in our many visits to Bangkok, we had walked past the entry to the Park from Sukhumvit Road (in between Soi 22 and Soi 24) but there was a whole new life to explore behind the Park. Thanks, Bitemojo we were seeing places we would never have thought to explore.
Benjasiri Park is located close to Phrom Phong BTS Station and was opened in 1992.  The park has an ornamental lake and is spread over 11.6 acres (47,000 m2) and is a favourite location for locals to exercise.
Bite #3 Veganerie Restaurant
Bangkok was hot (around 41 degrees C) the day we completed our Bitemojo Bangkok Food Tour.  A welcome dish was coming up at Veganerie – vegan vanilla ice cream with berries, something light but cooling before Bite #4.
Entering Veganerie was like entering another world.  Another trendy hipster restaurant serving Vegan food in the heart of Bangkok. The Bitemojo App pointed out that Veganerie 'started from a Vegan family who wanted to share great vegan experiences.'
Their dishes are 100% created from plants and are all-natural.  The dishes are created for both Vegan and non-Vegans to inspire them to enjoy the health benefits of eating a more natural plant-based diet. The family advocates 'food choices should nourish the earth as it nourishes us".
Our very yummy Bite #3 Vegan Vanilla Ice Cream with Berries was made from:
vanilla soy ice cream
whipped coconut cream
a very special vegan cookie crumble
toppings of seasonal fresh blueberries and strawberries (heaven!)
We could have stayed at Veganerie all afternoon. The atmosphere was very calming and the dishes from their menu looked delicious, but we had more food to try.
First we had to navigate one of Bangkok's busiest intersections. The tip here is not to cross from street level from Benjasiri Park to Terminal 21 but to use the Skywalk.  Originally the intersection was established to handle 35,000 cars a day but when you look down from the Skywalk you can tell that was exceeded very quickly.  Apparently 100,000 + cars use this intersection. This is one of the most instagrammable spots showing the state of Bangkok's traffic.
The Asok Interchange is where the BTS meets the subway on Sukhumvit, the longest road in Thailand.
The Skywalk moves you to the 9 storey Terminal 21 Bangkok Mall which was opened in 2011.  It is definitely worth a visit.  We don't think that we have been anywhere else in the world where each floor of the Mall represents a different part of the world.
Level LG Caribbean
Level G Rome
Level M Paris
Level 1 Tokyo
Level 2 London
Level 3 Istanbul
Level 4 San Francisco
Top Floor Pier 21 Bangkok – one of the best food courts in Bangkok as well as movie theatres and a gym.  We believe that on the 2nd floor there is a themed toilet that looks like the London Underground, we must visit next time.
Mays Veggie Home Restaurant is just a short walk from the intersection.
Bite #4 Mays Veggie Home Restaurant
By now we felt that we could not take another bite. We had to continue on as we were leaving for Chiang Mai the next day.
Since 2011 Mays Veggie Home Restaurant has been serving up 100% vegan cuisine. The owner and chef, May, works through the night to create her delicious vegan dishes and sauces.
Our bite #4 was not one but two dishes.  If we could not finish the two dishes we could always take them away, which is what we did. We also ordered vegetarian fried spring rolls that we could take with us on our journey the next day.  They were very light, full of vegetables wrapped in a crispy pastry.
#1 Vegan Appetizer Sampler
Very delicate fresh spring rolls in rice paper with a sweet and sour dipping sauce topped by roasted peanuts were delicious.
#2 Vegan Appetizer Sampler
Tasty Seitan Vegan Shrimp Rolls followed which were fried in rice oil for a savoury flavour with a dipping sauce.
Served with the two dishes were glasses of Roselle Juice which is made from the hibiscus plant. Roselle Juice is made from the hibiscus flower.  Apparently, it is called Roselle Juice if it is served cold and Hibiscus Tea if it served hot. Roselle Juice is high in anti-oxidants, it lowers blood pressure, good for the heart, has lots of vitamins, it cools you down and improves your immune system.
Bite #5 Hunter Poke
We took the stairs up to Terminal 21 (after all that food we needed to work some of the calories off) and headed back on ourselves over the Skywalk to Hunter Poke on B1 in the Interchange 21 building.
Our bite #5 is the Vegan Poke Ball which was made from:
momen tofu
edame
wakame (seaweed)
mushrooms
special shoyu sauce – a house speciality which is made from soy sauce mixed with sweet cooking rice
All the ingredients are sourced locally and are unprocessed, fresh and carefully balanced for taste and texture. The Vegan Poke bowl was very flavoursome.
We had not tried a Poke Bowl before but we will definitely source more Poke Bowls in the future.
The Bitemojo App states that "a poke bowl originated from Hawaii.  Local fishermen started to eat the cutoffs from the fish that they had caught as seasoned snacks. Modern adaptations have created the Poke Bowl.  Poke actually means to slice or cut and the fish that the Hawaiians were catching were mostly tuna – so the original poke bowl was made from chunks of raw marinated tuna.
Tripadvisor Bangkok rates Hunter Poke as the best Poke in Bangkok.
Bite #6 About Eatery
We never made it to About Eatery.  By this time it was 4.00 pm in the afternoon and they did not open in the evening till 5.30pm.  We have included a photo from the App on what we missed out on.  Shame on us!
About Eatery is closed from Mondays to Saturdays between 2.30 pm and 5.30 pm.
The classic chocolate Vegan mousse is made from Madagascar Cacao with coconut cream.  The natural ingredients are prepared in copper cookware which allows both ingredients to heat up together.
About Eatery not only serves a delicious Vegan Chocolate Mousse with Coconut Cream but has a range of natural wine, craft beers and artisan spirits.  Their menu is inspired by Italy and the Mediterranean regions of Europe. We will definitely return when we are back in Bangkok.
We also missed out on seeing the Siam Society and the Kamthieng House Museum.  The Bitemojo App explains that 'the society was founded in 1904 and its aim was the promote the knowledge of Thai culture.  Originally it started with 103 founding members and today it has grown to 1800.
The Museum is located in a 19th-century teak house that was transported all the way from Chiang Mai to Bangkok a distance of 690 km.
For more information click here.
Our Thoughts on Bitemojo Bangkok Food Tours – Best of Vegan
Our Bangkok Food Tour was the highlight of our 3 nights spent in the city.  We also believe we tried some of the best places to eat in Bangkok whether you are a Vegan, Vegetarian or not.  Bangkok Thai food had already won us over but we found new unique places to enjoy our love of this fine cuisine. Thanks, Bitemojo!
Bitemojo Food Tours Bangkok – Bangkok For Food Lovers Tour
Bitemojo has a 2nd tour which we will definitely do on our return to Bangkok.  For more information click here.
Use Our Special Code: totraveltoo10 to get your special discount
If you like our articles why not PIN it:
Read More on our Food Tours around the World:
Barbados – Lickrish Food Tour
Porto – Taste Porto Food Tours
Dublin – Fab Food Trails
Where To Stay in Bangkok
One of our favourite hotels to stay in Bangkok is the Bangkok Pullman King Power Hotel.
Hotels in Bangkok
Flight Deals to Thailand
Find the cheapest flights with Skyscanner who then directs you to the airline's website with no extra fees to pay.
Check out our To Travel Too Travel Shop for the latest travel luggage, guide books and accessories before your next vacation.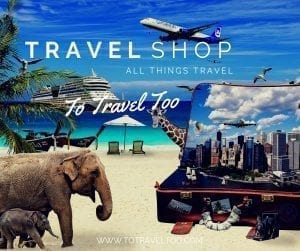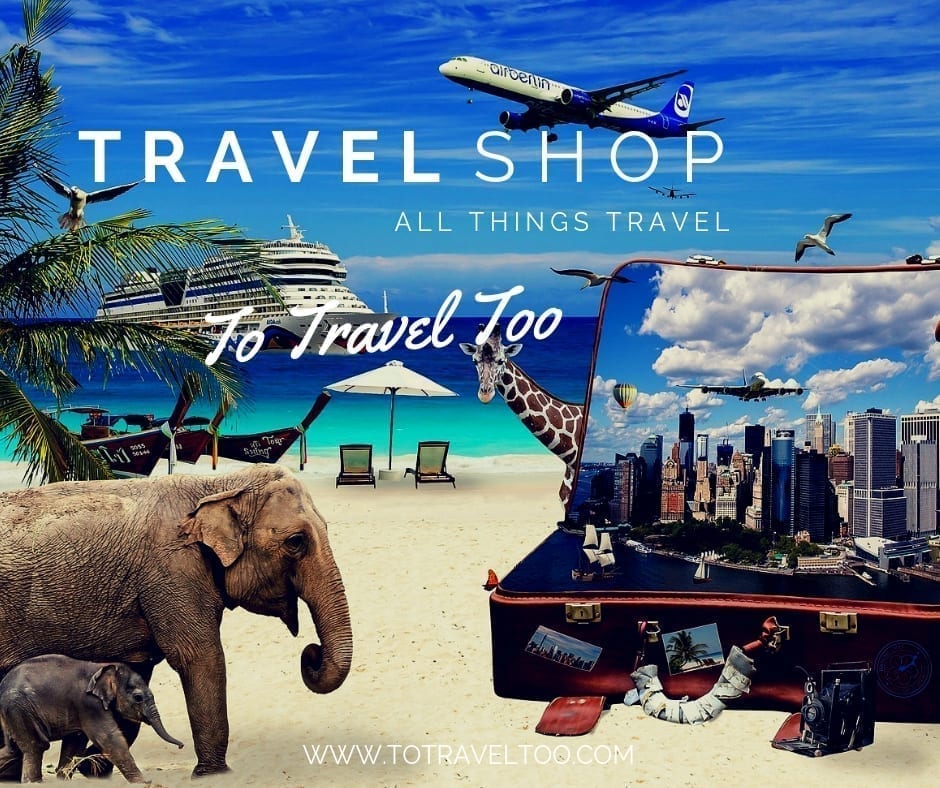 We ditched the corporate life to live our dream and travel the world! You can read our story here. We hope that we can inspire you to live your dream as well.
Travel Insurance
We recommend taking out travel insurance when you book and pay for your tickets and pay deposits on tours and cruises.
www.totraveltoo.com is a participant in the Amazon Services LLC Associates Program, an affiliate advertising program designed to provide a means for sites to earn advertising fees by advertising and linking to amazon.com, amazon.co.uk, amazon.ca. Amazon and the Amazon logo are trademarks of Amazon.com, Inc. or its affiliates.