Are you heading to Dubrovnik? Such a unique destination and one that you will fall in love with.
Dubrovnik tips, especially from a local or two, is priceless.  Dubrovnik holds a special place in our hearts, and it will hold a special place in your heart if you haven't already visited.
We met two very special people, Bozidar Jukic and Ana Bitanga from Insider Holidays who in a very short time showed us their beautiful home town and surrounding areas.  We could have chatted with them for days on end, about what Dubrovnik and Croatia had to offer the traveller. The food, the wine, the culture, the history and the people left us wanting more time to spend there, but unfortunately, we could not stay forever, but we did manage to get Bozidar to be our guest writer.  We hope you enjoy Bozidar's – Dubrovnik, tips from an insider!
Dubrovnik – Tips From An Insider
I live in Dubrovnik, Croatia, arguably one of the most beautiful historical cities in Europe. Also, the country's most recognised holiday destination. My job is all about introducing international guests to the area. It's a great job primarily because I get to meet interesting people from all over the World, but also because it makes me appreciate my hometown.
The main challenge of my work is trying to help my guests get "the best of Dubrovnik". This is a very tricky term indeed. You can't answer what is best about Dubrovnik in one sentence. The answer changes depending on the guest and the time of the year. However, there are plenty of things that are worth experiencing here and some of them can be the building blocks of your dream holiday.
Nowadays everybody is trying to get a  local perspective and this is great because travellers are turning to those at the source for information. Still, "do as the locals do" is a good idea, but it doesn't mean you will like all the local customs, food, and practices. It is up to you to do a bit of research and figure out what a certain area is about. This way you will know the right questions to ask.
Dubrovnik Beaches
For example, in Dubrovnik, one of the most common differences in the way locals do things and what our guests are expecting to find is the idea of going to the beach.
While many of our guests are fantasising about long, sandy beaches with never-ending cocktail service while they are struggling to go through yet another long day at the office, the reality is – we don't have many sandy beaches at all. Due to the configuration of the shoreline, here you will find mostly pebbly beaches or rocky spots for swimming which at first might seem less attractive to our guests.
However, keep in mind the biggest and most comfortable-looking beaches will also be the most crowded during summer and in my book, nothing spoils a beach-going experience quicker than crowds of people. With a bit of effort, you can find lovely spots all around the area, especially the local islands, where you can swim in peace.
The Croatian part of the Adriatic is one of the cleanest seas in Europe and it's perfect for swimming having no strong currents, dangerous marine life, and generally being very warm (especially here, in the south of the coast). If you want to really do as the locals do, get a boat for a day and do some island hopping, and if not, make sure your secluded swimming spot is still close enough to a nice shaded cafe bar – we rarely go without a cup of coffee for extended periods of time. There are 10 best islands to visit from Dubrovnik for you to choose from.
Beaches and swimming are good enough reasons for visiting, but if you end up spending your entire Dubrovnik holiday just lounging by the sea, you will be missing out.
History of Dubrovnik
One of the things about this place that is attractive year-round is Dubrovnik's amazing history. Yes, I know, history is boring and you are not going on your vacation to study. The thing is, it's not boring at all, especially if presented well. Don't miss out on learning about the turbulent history of this area and enjoying one of the best-preserved Mediaeval cities of the Mediterranean region. Get a nice history book or engage the services of a good local guide.
A private city tour is a great introduction to the city and I suggest doing it during the first 24 hrs of your holiday. You can enjoy the history lesson, but also learn your way around which will help you to explore further on your own. If you do opt for a private tour make sure to get plenty more local information from your local guide as well.
Local guides in Dubrovnik mostly are local people, many of them born here, so feel free to quiz them in search of tips about the area. A basic city walking tour is usually 90 mins to 2hrs. Take another 90 mins to walk the City Walls on your own and you will get a great introduction to the city. Real history buffs can fill several days with guided tours in and around Dubrovnik, but for the majority of the guests, a walking tour of the city and perhaps another one to the surrounding area will be sufficient.
Food and Wine in Dubrovnik
Everything in moderation, that's my motto. I guess if I really lived according to it I wouldn't perpetually be on a diet, but hey, we like food here. This brings me to another good point. You can't come to Croatia and not explore local food and wine. This is one of the aspects of the local hospitality offer that perhaps demands the most research. There are plenty of restaurants in Dubrovnik, especially the historical centre, but not all of them are good.
Ask locals, research local food, and take online guest reviews with a grain of salt. Also, don't try to find places that cater only or mostly to local people. While this is a good rule of thumb for bigger cities, Dubrovnik is a place with 50000 inhabitants that gets around a million guests staying here yearly and another million visiting on a day trip – very few restaurants make their living primarily on local people.
The majority of our guests come to restaurants seeking primarily seafood and this is not wrong, but there are plenty more options from all corners of the country. When it comes to food, Croatia is very diverse and there is something for everyone here. In Dubrovnik, make sure to check out some of the new restaurants outside of the historic district and outside of the city itself.
When it comes to wine, you will not have problems finding local varieties. There is a long tradition of winemaking in the country and because of differences in climate conditions and soil in various regions, there is a great variety of wine produced in Croatia. It's only because the production is still in the hands of small, family-owned wineries that Croatian wine is not well known around the World. Almost any established holiday destination in the country will be close to one of the wine regions, so make sure to inquire about Croatian wine tours or wine roads you can explore on your own.
You Can Visit Dubrovnik On Your Own
Independent exploration, in general, is not a bad idea in Dubrovnik. You can get lost exploring the city and the surrounding area with no fear for your safety. We have almost no violent crime, most of us speak English, and mobile reception is fairly good even in the remote villages. There are wonderful areas of untouched nature and rich history waiting for you to enjoy them, so don't hesitate to put your explorer's cap on.
Dubrovnik offers much more than the majority of the guests get to discover and this is a shame. However, this means that more savvy travellers get to enjoy some of the most beautiful and inviting areas away from the crowds and over-commercialised hospitality offer. If all this is not reason enough to visit, please note that I am writing this three days before Christmas, in front of a wide-open window of my office, catching sun rays in just a light shirt. Not bad at all.
You may enjoy our articles about our adventures in Dubrovnik and its surroundings here
Pinterest
Are you on Pinterest? We are at To Travel Too and we have many travel-related boards check us out at Pinterest.  If you enjoyed our article why not pin it to your board.
Bozidar Jukic
Organiser and designated devil's advocate of Insider Holidays, Bozidar is a seasoned Dubrovnik tourism worker. He works passionately on bringing a fresh approach to local tourism, believing most travellers miss out on what is best about the local culture of living. Being a licensed local guide and a licensed sommelier, but also a true Dubrovnik local with plenty of experience working with international guests, helps him a great deal when designing new tours and activities. Bozidar enjoys writing, travelling, and thoroughly enjoys his work.
Ana Bitanga 
Ana has spent most of her working life in her family's restaurant business through which she made friends with many of the local food growers and winemakers. This was the key in deciding for a career change and she is now heading her new company's Wine Tour Programs. Internationally licensed sommelier, passionate cook, and a lover of all things local, Ana is the kind of person who always gives a bit of herself to whatever she does. Her honest approach and plenty of knowledge make her perfect for introducing international guests to the local wine and food scene.
Insider Holidays
Insider Holidays is a small tour company based in Dubrovnik, Croatia. It is a love child of Bozidar Jukic dedicated to promoting all things tied to local to travellers from around the world. Insider Holidays is focused on individual and small group tours and activities with most of their products revolving around wine and food, local living, and a bit of history. Insider Holidays is on a mission to define a new breed of tour company with less standardisation and more intimacy in their approach to guests. Their mantra is Quality, Integrity, Respect.
We thank Bozidar for his "Insider Tips" of Dubrovnik.  Have you been?  Are you considering travelling to Dubrovnik?  If you are, please reach out to Bozidar and Ana and let them show you the real Dubrovnik.  Plan to stay as long as you can, you won't be disappointed.
We have written an e-book on Dubrovnik which can be purchased through Amazon.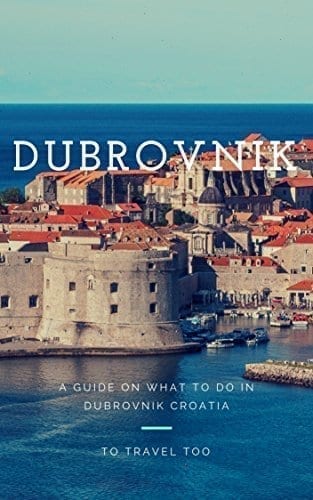 To Travel Too Travel Shop
Travel smarter and safer with products from our To Travel Too Travel Shop.  If you are looking for the latest luggage, guidebooks or travel accessories we have you covered with over 800 travel products to choose from.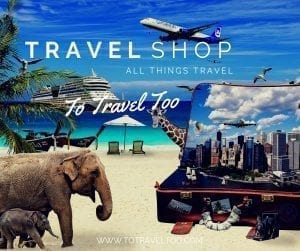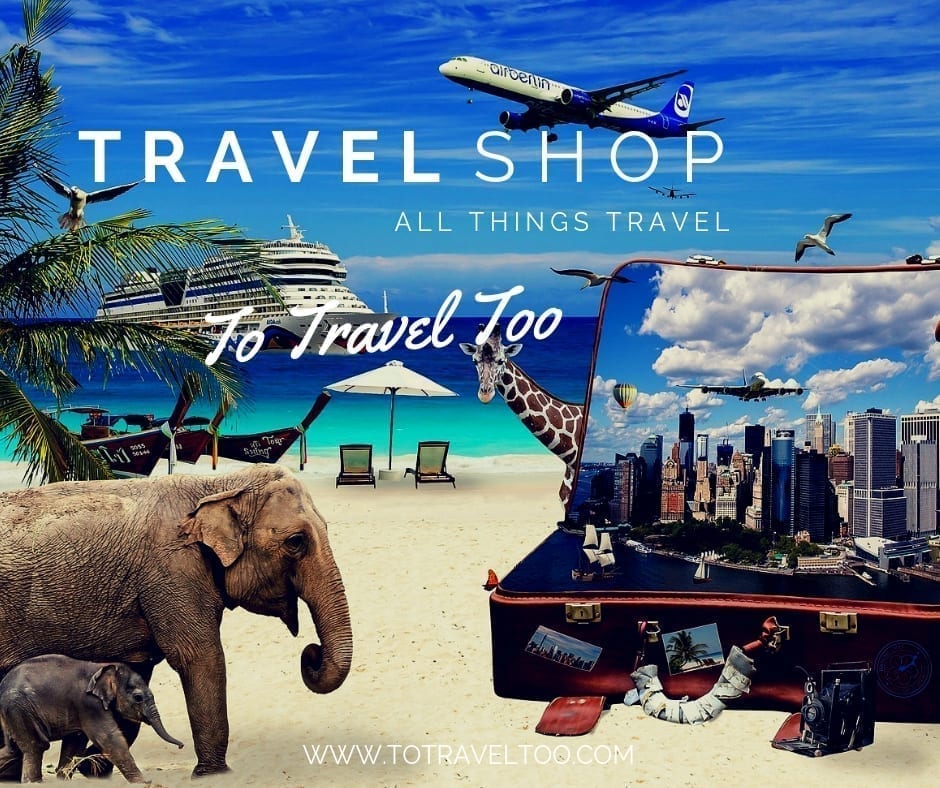 Travel Insurance
We highly recommend that you take out travel insurance when you book and pay for flights, cruises and tours.