Planning your first trip to Ecuador? Look no further!
This comprehensive Ecuador travel guide is here to help you make the most of your vacation in this breathtaking South American country. From exploring the enchanting Galapagos Islands to hiking through the majestic Andes Mountains, Ecuador offers an incredible array of attractions and activities for every type of traveller.
Whether you are seeking adventure, wildlife encounters, cultural experiences, or simply a relaxing getaway, this article will provide you with all the essential information and tips needed for an unforgettable journey through Ecuador. Travelling solo? For tips on how to stay safe and where to go are all covered for you in this Solo Female Travel Guide for Ecuador.
So pack your bags and get ready to immerse yourself in the wonders of this diverse and captivating destination.
We spent 3 months travelling in Ecuador and have put together our Ecuador Vacation Travel Guide for first-timers. If you are a returning visitor to Ecuador our Ecuador travel tips will hopefully have you exploring new destinations and more things to do in Ecuador.
Suggested Ecuador South America Itineraries
Visit Ecuador Itinerary – 10 days
Quito – 3 nights
Otavalo – 2 nights
Cuenca – 3 nights
Guayaquil – 2 nights
Ecuador Itinerary 3 Weeks
Quito – 4 nights
Otavalo – 3 nights
Cuenca – 3 nights
Guayaquil – 3 nights
Canoa – 2 nights
Galapagos Islands – 5 nights
Where is Ecuador
Map of Ecuador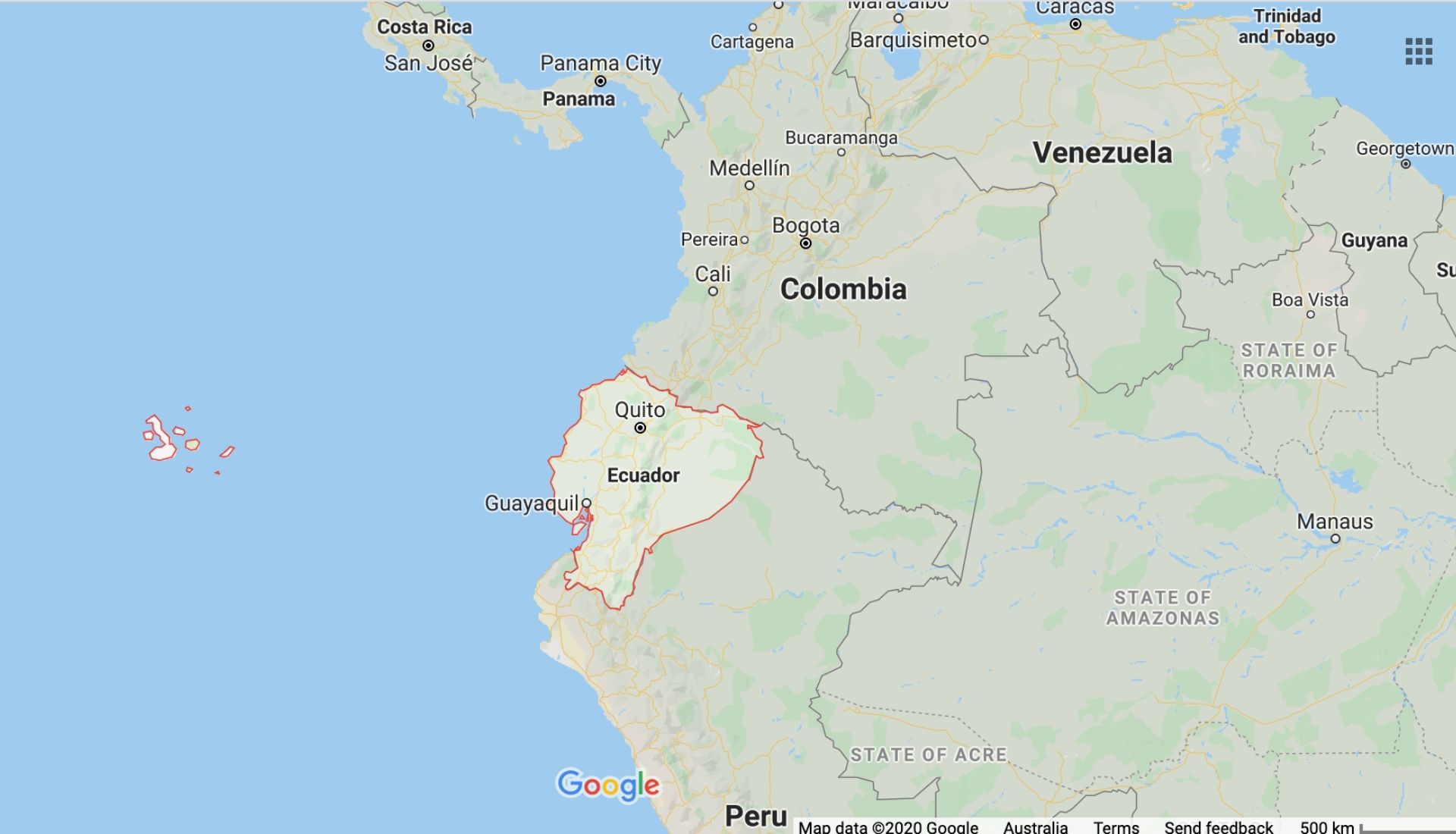 On South America's west coast is the country of Ecuador. A country that borders the Pacific Ocean, Colombia to the North and Peru to the east and south.
A country that offers visitors adventures to the Amazon Jungle, visits to the Andean Highlands, an active volcano and the Galapagos Islands. Ecuador is the 4th smallest country in South America and is famous for the Galapagos Islands.
An Ecuador Highlight – Visiting Cotopaxi Volcano
Trips to Ecuador should include a visit to Cotopaxi. Cotopaxi is an active volcano located in the Andes Mountains about 50 km south of Quito. On a clear day, you should be able to see Cotopaxi from Quito.
Enjoy a day trip to Cotopaxi National Park in the Andes Mountains of Ecuador. Take in the spectacular volcano views from the Limpiopungo lagoon, and then hike to the Jose Ribas shelter as you experience the high-altitude environment.
The Cities of Ecuador
Ecuador's capital is Quito.  Other major cities are Guayaquil and Cuenca.
Ecuador Fact: Did you know that after Havana Cuba Quito has the largest historical centre in Latin America
Ecuador Travel Tips
If you are considering hiking you will need to allow some time to acclimatise to the high altitude of Ecuador
Always drink bottled water
Take care of your personal belongings when you travel throughout Ecuador, especially in Quito.
Be careful when handing over your credit card when paying for goods and services. Keep your card in your hands at all time and do not let it out of your sight.
Eat cheaply at lunchtime – Almuercitos (lunches) – on average a lunch meal can cost around USD 3- 4 for rice, stew, juice and a dessert
Frequently Asked Questions for Travelling to Ecuador
What is Ecuador famous for?
Ecuador is well known for the Galapagos Islands.
Read our article 5 Things to Do in the Galapagos Islands
Is Ecuador safe to travel to? (This is a must-read for all travellers)
Check with Ecuador Travel Advisory before you book to understand what is happening in the country.
Make sure you have taken out travel insurance when travelling to Ecuador.

We were pickpocketed in Quito on public transport, had our passports and credit cards stolen at the Quito bus station on the way to Otavalo and our laptop was stolen in Canoa.
Our recommendation is to ensure that you have all your belongings securely fastened to your body and not left in backpacks or daypacks.  We were told by a local that Ecuadoreans believe they have a right to take things, when and where they needed it.
The top well-known scam which happened to us was the theft of our passports and credit cards on the bus to Otavalo.  A local poses as a bus employee and shows you to your seat on board the bus. In our case, I was told that daypacks had to be placed underneath the seat which I did whilst Duncan was placing our bags underneath the bus in the luggage hold. By the time he came on board the 'so-called bus employee' had already stolen our passports and credit cards. We did not find out until we got to our hotel in Otavalo.
What is the Emergency Number in Ecuador?
911 is the number for police, fire and ambulance.
What other scams are there in Ecuador?
The bird poo scam is popular. Someone squirts catchup or sauce on you that looks like bird poo and points to it and tries to distract you whilst pickpocketing you or another takes your things.
There are touts that will try and sell you a luxury cruise to the Galapagos Islands. They will approach you on the street showing a luxury boat and asking you to prepay. The boat you end up getting is much smaller and there may be extra fees to pay for things that were not included in the initial conversation.
What is the voltage in Ecuador?
The standard voltage is 120 V.
Do I need a visa for Ecuador?
Most visitors travelling to Ecuador can stay for 90 days without a visa.  Your passport must have at least 6 months validity on it and you should have an onward ticket.
You are supposed to carry your passport with you at all times in Ecuador but we recommend taking a copy of your passport instead and keep your passport in the hotel safe.
Do they speak English in Ecuador?
Most locals speak only Spanish.  When we had to report to the Police Station for the theft of our passports and credit cards we used Google Translate to assist with the report. We undertook a one-week Spanish course in Quito to assist us during our 3 months.
Ecuador Weather – When is the best time to visit Ecuador?
The dry season is between May to December and the wet season is between December to April.
The 4 regions vary in temperature and when is the best time to visit:
Andean Highlands – this region includes Quito and has spring-like temperatures all year round – during the day 15 – 20 deg C and in the mornings the temperature can drop to between 5 – 10 deg C.
Amazon – the Amazon region is hot and humid all year round. The wet months are April through to June and the dry season is between December and January.
Coastal region – the wet season you can experience afternoon showers that can be quite heavy and go into the evening (December – April). During the wet season we recommend using mosquito spray as dengue fever is an issue. During the dry season May to December you will need sunscreen when you go out.
The Galapagos Islands – the busy tourist season is from June to November during the cool and dry season.
Top Things to Do in Quito Ecuador
Here are our top places to visit in Ecuador starting with Quito the capital.
Learn Spanish in Quito
We chose Ecuador to undertake a course in Spanish through Simon Bolivar's Spanish School based in Mariscal Foch in Quito. The School was rated #1 in Classes and Workshops in Quito by Trip Advisor. All the reviews were positive and encouraging.
As absolute beginners, we survived the first week and came out feeling confident that with continued practice we will be able to communicate sufficiently over the next 9 months in Ecuador and Mexico.
The school offers daily activities for the students.  Our Quito Night City Tour was a highlight and we thoroughly recommend it.
Check their website for the latest course prices and specials.
The School has been offering Spanish lessons since 1994.  Their mission is to promote the outstanding natural and cultural diversity of Ecuador to the International community through teaching Spanish.
They have different programs available in Quito, Cuenca as well as an Amazon or Coastal Program.
Students can study specifics such as travelling, business, medicine, economics, politics and literature etc.
The School in Quito offered activities outside of the lessons such as cocktail making, dancing, cooking, history and culture lessons and cultural events.  During the week we enjoyed the Night City Tour.
Ecuador, as it turns out, is one of the cheapest places in South America to study Spanish.
Quito Free Walking Tour
We keep mentioning it in every city we go to, but we love the Free Walking Tours. This one was no exception. Guided by Ovi out of the Community Hostel in the Old Town area of Quito we wandered through Quito for 3 hours.
Looking for a good budget hostel in Quito? Try the Community Hostel (check availability and latest prices here)
Cost: It is a free walking tour but tips are very welcome.
Quito Free Walking Tour Route (this can change)
We entered the Central Market and Ovi checked whether there were any vegetarians in our group, as there were two he avoided the meat and seafood sections. The entrance is through the food hall where you can enjoy a local breakfast of tortillas, eggs and coffee for USD1.80.  We headed upstairs to the Fruit and Vegetable section where he explained the various types of fruits and vegetables that Ecuador has and how to prepare and eat them.
You can smell the freshness and the sweetness of the fruits, especially the strawberries. To the right of the Fruit and Vegetable section, there are the Fruit Juice Vendors. For as little as USD 1 you can have an amazing cocktail of local fruit juices.
The Central Market has various other sections such as meat, seafood, herbs, spices and flowers.  We learnt that Ecuador is the largest exporter of roses in the world.  In the market there was an abundance of flower vendors selling roses and other varieties of flowers, roses cost USD1 per bunch of 12 stems.
Plaza Independencia is the central square of the City. The Monument of the Old Heroes represents the Independence from the Spanish on August 10, 1809.
To the right (in the photo) you will see the Presidential Palace, to the left is the Cathedral of Quito. The Square represents the elements of Quito Society and the Square also houses the Archbishop's Palace and the Municipal Palace.
Ovi, was able to get us into the entrance to the Presidential Palace to see the Guards and to view the Square from the Palace lower ground balcony.
On Tuesdays through to Sundays, you can visit the inside of the Presidential Palace between the hours of 9 am and 6.30 pm.  There is a small ticket booth at the side and you will need either a photocopy of your passport or the original to purchase tickets.  Inside you will see the Presidential portraits, dining rooms, and meeting rooms and you are allowed to take photographs.
The President and his family do not live there, he believes the Palace is for the people, he resides in an apartment to the North of Quito and flies down in the helicopter when meetings are held.
Our next stop was the Iglesia de San Francisco located in Plaza de San Francisco. We were allowed to enter for free but unfortunately as Mass was just about to begin photographs were forbidden. Inside you can see the paintings and the sculptures of the famous Quito School of Art.  The most famous is the 18th-century sculpture of the Virgin of Quito.
Located in Rocafuerte is the sweet shop known as Confiteria el Gato where we stopped to learn about local sweets.  Ovi offered us samples of unusual sweets that contained cilantro and sweet potato.  Many of the sweets contained a high amount of sugar and chocolate, a must for those with a sweet tooth but not recommended for diabetics.
Entry is free to the Museo de la Ciuda, just off  Rocafuerte and Garcia Moreno, which originally was the old hospital of Quito.  If you walk through the gardens and head towards the Cafe San Ignacio it is here that you have this amazing photo opportunity of the Old Town looking up to the Virgin of Quito located on El Panecillo (Bread Loaf Hill). The Virgin of Quito sits at 3016 metres above sea level and is made of 7,000 pieces of aluminium which took two years to complete.
Ovi advised us against walking the steep stairs to the top as there are areas that are abandoned and hidden from view.  Thieves loiter around these areas.  A taxi to the top can cost between USD2-3. It is advisable to keep the taxi waiting for you and this can be negotiated for around USD8.  Entrance fee USD1.
La Ronda is known as the Bohemian area of the city.  This area with its quaint cobblestone streets covers a few blocks within the Old Town.  In the 1900s this area was well known for its bars, some underground, and was the main hangout for artists, poets, singers, painters etc.  Today is it a well-known area for its many restaurants, bars and shops.  The busiest nights are Friday and Saturday but if you plan to visit on Mondays most establishments do close except for The Happy Mondays Cafe.
We finished our tour in Espejo Street.  A street full of XIX-XX century buildings with restaurants and shops.
Days of Tour: Monday through to Saturday Commencing at 10.30 am rain or shine.
Journey to the Middle of the Earth
26 km north of Quito you will find yourself in the middle of the Earth.  Mitad del Mundo (middle of the earth) is a major tourist attraction in Quito.
Originally it was believed that the equator passed through this site but today with the latest GPS technology the equator lies 240 metres north of this line. You can stand with one leg either side of the equator.  Besides the monument, you will find many restaurants and souvenir shops.
We travelled by local buses with a change of bus in each direction for approx USD2 return from the centre of Quito.
Entrance fee that includes the visit to the Museum (all three levels) USD8.00 per person
Join this 4-hour private tour from Quito to Mitad del Mundo and its surroundings to experiment the phenomena that only happens in the Equator Line. Book your private tour here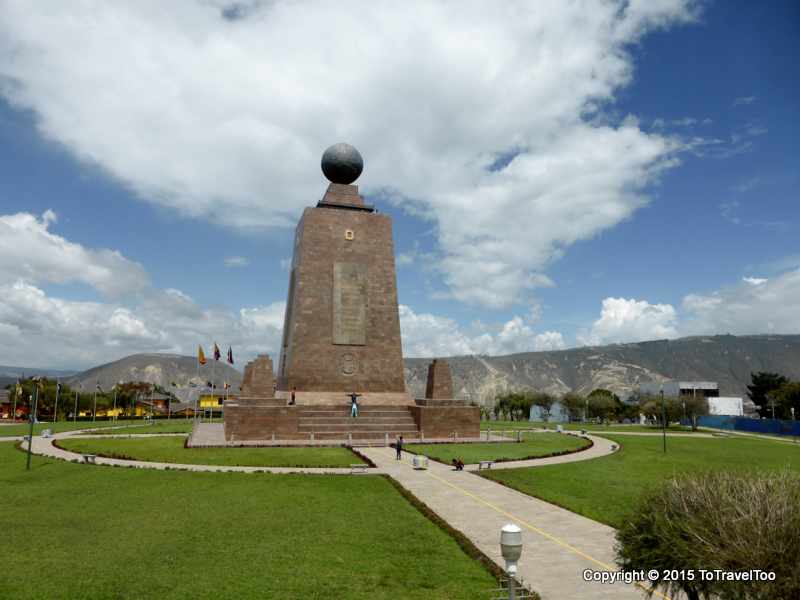 The monument stands 30 metres tall and was constructed between 1979 and 1982. The globe on top weighs an incredible 5 tonnes  and it is 4.5 metres in diameter.   The white line dissects the East and West face.
The day that we visited the Centre of the Earth there were renovations undertaken inside the monument in the Museum on the 2nd floor but we still had to pay the full price for admission to the monument including the museum.  There is a great 360-degree view from the top of the monument accessed by a lift internally.
There are plenty of souvenir shops, restaurants and even a planetarium in the grounds.
Quito Hop On Hop Off Bus
A great way to travel around Quito is via the Hop On Hop Off Bus. The audio guide is available in English or Spanish.
Book your hop on hop off bus here
Quito Chocolate Lovers Tour
Who does not love Chocolate? Try beverages, salty courses, spices, flowers, alcoholic drinks and more delights mixed harmoniously with handmade chocolate on a 2.5 hour tour.
Book your tour here
Quito Sightseeing Tour and Cable Car Ride
This full-day tour starts early in the morning. Starting with a pick-up from your hotel in Quito, enjoy the architecture, history and a great view of the city from the top of the cable car on a clear day.
Book your tour here
Where to Stay in Quito
For budget accommodation in Quito:
Discovery Quito is located at Mariscal Foch E826 y Diego de Almago. Discovery is close to restaurants and bars and centrally located within easy reach of the Old Town by public transport.  It can be a little noisy at night.
Read the Tripadvisor Review for Discovery Quito 

Secret Garden at Antepara E4-60y Los Rios in Centro Historico offers a restaurant, bar and garden facilities for guests. Travellers on our walking tour loved staying at The Secret Garden.
Read the Tripadvisor reviews for Secret Garden here.

For 3-star accommodation in Quito:
Boutique Hotel Antinea at Juan Rodriguez E8-20y La Mariscal is a French-style hotel with patios and free wifi.
Read the Tripadvisor Reviews on Boutique Hotel Antinea here.

5 Star Accommodation in Quito:
The Casa San Marcos Boutique Hotel in Junin E1-36y Montufar Centro Historico is located in a 17th-century building with an art gallery and restaurant.

More Accommodation in Quito
Things to do in Ecuador – Outside Quito
Visit the Amazon Jungle in Ecuador
On a recommendation from two female travellers in our accommodation, we decided we would visit the Amazon area of Ecuador.
DAY 1: Shared transfer from Quito
Check In Lodge / Suchipakari´s Welcome drink –
Lunch Jungle Walking – Gran Cacique Route: Ceibo & Medicinals Plants River Beach and tubbing
Dinner & Lodging Optional: Night walking.
DAY 2: Breakfast– Trekking Waterfall, natural swimming pool & refresh moment on the river –
Box Lunch
Visit Quichua Communities, Traditional Music, Dances, Crafts Shopping –
Dinner – Night walk & Lodging
DAY 3: Breakfast – Chocolate Prepare to check out
The tour finishes in Tena City.
Otavalo Market and its surrounds
Otavalo holds one of the biggest artisan markets in South America in Plaza de Ponchos.  Saturday is the main trading day when the markets spill over into the neighbouring streets and alleyways. But there is more to Otavalo than its famous market.
You can catch the bus from Quito to Otavalo – full details here.
Why you should stay longer in Otavalo?
We spent four nights in Otavalo staying at the Hostal El Geronio and enjoyed the sights of this Andean Market town. The Hostal was very comfortable and well located to see the sights.

Visit Las Cascadas de Peguche (Peguche Waterfalls) only 3 km from Otavalo.
On arrival in the small town of Fakcha Llacta, we came across a film crew setting up to film a local indigenous women folk group.
The 2 km walk to the falls through the countryside full of Eucalyptus trees brought back memories of home, Australia.  The smell of the Eucalyptus is strong around us as we headed towards the falls.  On the hill, we could see the local Sharman's shelter. He conducts many ceremonies here at the Cascades for the locals who believe that the water cures rheumatism, cleanses the spirit and is the focal point for the equinox celebrations every year.
There are two viewing points, one on the bridge as you look upwards to the Cascades or you can trek up the hill to the left to a wooden viewing platform. We recommend if you have time to head up the hill towards the viewing program.
Visit a Local Musician
Making our way from the Cascades to the outskirts of Peguche we met with Jose Luis Pichamba who makes and plays traditional Andean musical instruments.  In what seemed like only minutes he created a musical instrument from bamboo and was playing a tune for us.  Jose demonstrated his playing ability on instruments of all shapes and sizes and one that looked very familiar to our own Australian Didgeridoo.
Visited a Local Weaver
Heading down a dusty bumpy old track to Carabuela we visited Jose, an 82-year-old artisan weaver. He was small, wiry and extremely strong for an 82-year-old man.  We offered to help him out and take over the carding of the wool but we realised that we were no match for his strength and experience.  He chuckled at our attempts. Apparently, they were the last in the village that works in this traditional way.  His daughter was now assisting him in the business.
Visit the community of La Calera and the group of women who make jewellery out of the local seeds. Their work has become famous and now can be found in markets and stores in Paris. Profits from their jewellery assist in the funding of their local schools.
Visit Cotacachi to explore the town and to visit the leather market which the town is famous for.
Visit Lake Cuicocha.  A spectacular caldera at the bottom of Cotacachi Volcano.  Lake Cuciocha means the Lake of the Guinea Pigs.  On the weekend you can experience a boat trip around the lake to see the many birds and underwater geysers that bubble up to the surface. There is a hiking trail around the top of the caldera but you must allow 4-5 hours. A word of warning if you are going to hike this trail do not do it on your own, there are thieves around.
Where To Stay in Otavalo
For mid-range accommodation in Otavalo:
Hostal El Geronio at Calle Ricaurte 101 y Morales Otavalo – offers free Wifi and breakfast in a rustic setting in the centre of Otavalo. We would definitely stay here on our return.
Read the Tripadvisor reviews here.

Otavalo Accommodation
Guayaquil
Where is Guayaquil?
Guayaquil is located on the Guayas River.  It is the largest city in Ecuador and is the port city of Ecuador.  Quito, the capital is 422 north of Guayaquil.
Things to do in Guayaquil
Visit Las Penas Neighbourhood
The "Las Penas" neighbourhood of Guayaquil in Ecuador is situated at the northern end of the Malecon in Guayaquil it was declared as a Cultural Heritage Site in 1982.
You can climb the 444 steps to the church and lighthouse for stunning views of the city and have lunch in one of the many restaurants on the way up.
Where To Stay in Guayaquil
We can recommend staying at the Hotel Continental located on Chile 512 y 10 Deagosto in Guayaquil.  The 4-star hotel is centrally located and offers a great buffet breakfast and free WiFi all in a modern setting. You can read the Tripadvisor reviews here.

More accommodation options in Guayaquil:
Cuenca – The City of Churches
As part of our three months stay in Ecuador, Cuenca was on our must-see list to visit. We have travelled to quite a few UNESCO World Heritage Cities in the last few years and we were expecting great things, she didn't disappoint us.
Things To Do in Cuenca Ecuador
A city located in the Southern Andes of Ecuador where the Historico Centro's hub is Parque Calderon.  Where cobblestone streets and colonial architecture lead you down to Calle Largo and one of the winding rivers that hug the city and Historico Centro.
Visit the New Cathedral
The New Cathedral, Cathedral of the Immaculate Conception stands majestic in Parque Calderon. The city boasts 52 churches, one for each Sunday of the year. For as little as USD1, you can climb to the top for that 360-degree panoramic views of the city that you can get from nowhere else.
Visit The Flower Market Cuenca
To the left of the Cathedral at Plaza de las Flores, you will find the daily flower market. The fragrant offerings tempt us but as travellers vases are not part of our luggage and we can only stop, look and enjoy the aromas.
Visit Mercado Centrale Cuenca
A few blocks away is the Mercado Centrale. The market is a hive of activity not only with the freshest produce, meat and fish but with local food stalls offering juices and local Ecuadorian dishes.  Along the back wall, there are leather stalls selling saddles and bridles alongside key and lock shops, shoes and clothing.
Back out into the side street, there are pet shops mixed with local bakeries where you can buy wholemeal rolls for as little as 12 cents.
Buy An Authentic Panama Hat in Cuenca
The Panama hat is originally from Ecuador not Panama as the name suggests.  One story suggests that the name was given to the hat when President Theodore Roosevelt visited the Panama Canal Construction Site in 1904.  He was given one of the hats as a gift during his visit.
The actual story is that the hats were produced along the Ecuadorian Coastal province of Manabi and were shipped to the Isthmus of Panama before being shipped to destinations around the world.  Workers on the Canal wore hats made of straw as protection from the sun, the hat could also double as a bucket to hold water when it rained.
The hats are made from Toquilla Palm.  The town of Montecristi in Ecuador makes the finest hat. Their artisan weavers can take between one and six months to complete one of their hats.  UNESCO has now recognised the craft of making a Panama hat as an Intangible Cultural Heritage.
We passed close by to Montecristi on our way to Guayaquil on the bus, in fact, what we should have done was spent a night in Montecristi and really get to know more about the history and meet a few of the master weavers.  Here each hat is woven by one single artisan and can take months to complete.  The finest of the hats looks like silk and can cost upwards of $10,000.
Prior to arriving into Cuenca we had spoken to friends and researched what we could about Panama Hats.  On our bus tour of Cuenca, we visited the Homero Ortega workshop as part of the tour.  We spent 30 minutes viewing the production process they had on display in their museum and looking at hats to purchase.  They had a range of hats in all different colours but it was only when we asked did they have any Superfino that we understood the quality and the cost of these superior hats compared to the general quality on sale.
On our search for the best Panama hat we could afford we headed towards Museo Del Sombrero de Paja Toquilla.  The Museum is also the shop of Barrancos Panama Hats where the Paredes Roldan Family has been making hats for more than 60 years.
Address: Calle Larga 10-41 entre Padre Aguirre y General Torres, Cuenca.
Apart from the price we were keen to purchase a hat that could be folded into a box for travelling that would fit into our day pack or small trolley bag. The coarser weaved hat is not suitable for folding.  The staff were very helpful showing us the processes involved and discussing with us the quality of each hat we chose.  At this stage, we were still looking at hats from USD100 and upwards.
Heading out of the Museum we walked towards Tarqui Street, there had to be other Panama Hat shops in Cuenca.
Where we purchased our Panama Hat in Cuenca
At last, we came across Casa del Sombrero located at Tarqui 6-91.  It was encouraging to see some of the local country women having their hats personally made here, but will they have the quality hat that we were searching for in our price range?  In a cabinet, by the doorway, a Montecristi hat was on display.  We inquired as to whether they had more and both us of were led away up the back rickety stairs to a small room under the roof.
Here were our hats.  Good quality, Montecristo brand, with the style and colour we wanted and for the incredible price of USD50 per hat with a wooden box thrown in so that we could roll them for travelling plus a bonus rolling lesson.  If we forget how to roll there is a youtube video that we could watch.
With hats on our head, we walked proudly out into the streets of Cuenca knowing that it was worth our research and that we did not rush into purchasing the first hat that we tried on.
Take A City Bus Tour (but remember to duck!) in Cuenca
There is a City Bus Tour that operates frequent schedules daily.  Two routes are on offer Cuenca Sur and Cuenca Norte. Both tours give you the opportunity to visit parts of the city that you may not venture to unless you have a car.  On the Cuenca Norte tour,  you can visit the Museo Sombrero Homera Ortega and even purchase yourself an authentic Panama Hat.  On the Cuenca Sur route, you travel to Turi high up on the mountain where you can taste a local brew and view the sights of the city from this level.
We stayed close to Centro in Hostel La Cigale and Restaurant in a double room with an ensuite. The Restaurant was open for breakfast, lunch and dinner and had a good vibe in the evening. Pop in for afternoon tea and enjoy their daily specials of cake and tea and coffee or at 5-8 pm their happy hour specials.  The menu is varied, with fresh local produce and vegetarian options.  It is a good sign when the restaurant fills up with locals at, 6 pm and it can be difficult to get a table.
This was our favourite accommodation in all of Ecuador.

More Accommodation in Cuenca Ecuador
Where To Eat in Cuenca
If you visit you must visit Le Petit Jardin for a gastronomic delight. Just outside Cuenca is a family-run restaurant which serves up local produce-inspired dishes.  Le Petit Jardin was our favourite restaurant in Cuenca.
Galapagos Islands
Ecuador is famous for the Galapagos Islands archipelago 1000 km off the coast of Ecuador. The group consists of 18 main islands.
Travellers visit the Galapagos Islands for diving, snorkelling and to enjoy the fauna and flora. A visit to Cerro Mesa Reserve to enjoy the flora and fauna, visit the crater and see the local Galapagos tortoises in the wild.


You can read our full article on the Galapagos Islands here.
It is an expensive destination, as are most islands you travel to, but you can still visit and enjoy the destination with your budget.
There are two airports:
San Cristobal Island Airport
Seymour Island (Baltra)
There are fees to visit the Galapagos Islands:
The entry tax is USD100 for adults and USD50 for children.
We stayed on two islands – San Cristobal and Santa Cruz and travelled by ferry between the two.  Other islands for land-based accommodation are Floreana and Isabela.
Our accommodation on the island of San Cristobal was at the Hostal Terito. A small family-run hotel that was comfortable and affordable. Hostal Terito was located within a few minutes walk to the city. The owner collected us from the airport. Breakfast was included and wifi.

On Santa Cruz island we stayed at Lava House. A small hotel centrally located with breakfast included, affordable and with free WiFi.

Things to do in the Galapagos Islands
Visit Canoa Ecuador on the Pacific Ocean Coas

t
Canoa is the laid-back coastal town with a surfers vibe on the Pacific Coast located 369 km from Quito.
A few years ago it was devasted by an earthquake.  We spent 6 weeks in Canoa and enjoyed the vibe and the many beach restaurants.
Where to stay in Canoa:
Canoa has a range of accommodations to suit all budgets.
Where to eat in Canoa Ecuador
Two of our favourite places to eat in Canoa was the Surf Shack and the Hotel Bambu Restaurant both located on the Canoa Malecon.
Ecuador Airport Information
Quito Airport is located 18 km east of Quito.
You can pre-book your Express transfer from the Airport here.
Guayaquil Airport is located 5 km from the city.
Flight Deals for Quito and Guayaquil
Find the cheapest flights with Skyscanner who then directs you to the airline's website with no extra fees to pay.
Bus Travel Around Ecuador
You can check out the latest bus schedules and bus ticket prices here through Busbud.
We travelled all over Ecuador by bus.
Pinterest
Are you on Pinterest? We are at To Travel Too and we have many travel-related boards check us out at Pinterest.  If you enjoyed our article why not pin it to your board?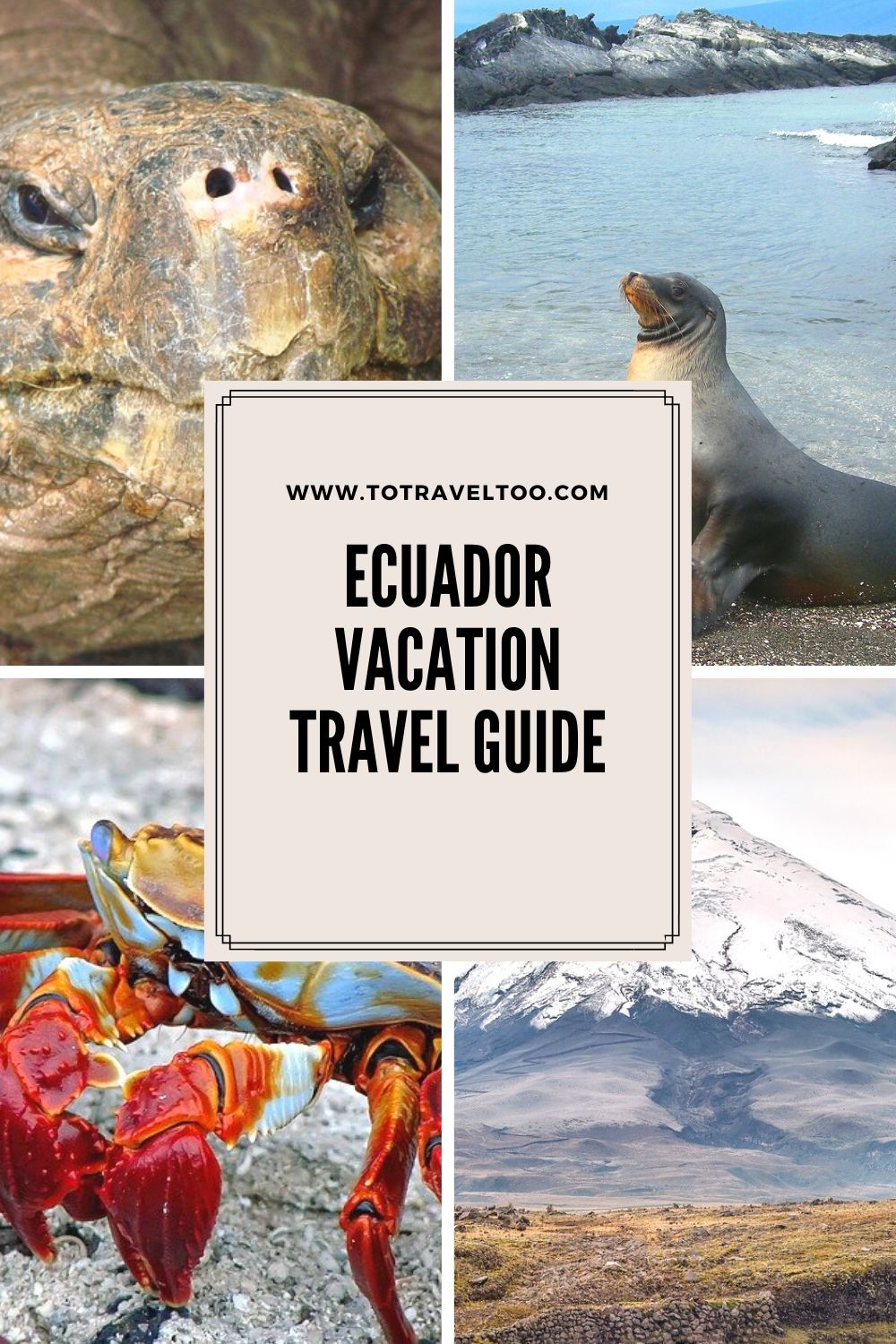 To Travel Too Travel Shop
Travel smarter and safer with products from our To Travel Too Travel Shop.  If you are looking for the latest luggage, guidebooks or travel accessories we have you covered with over 800 travel products to choose from.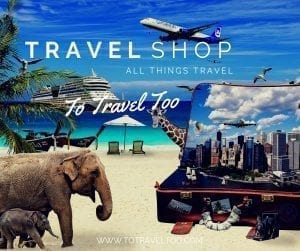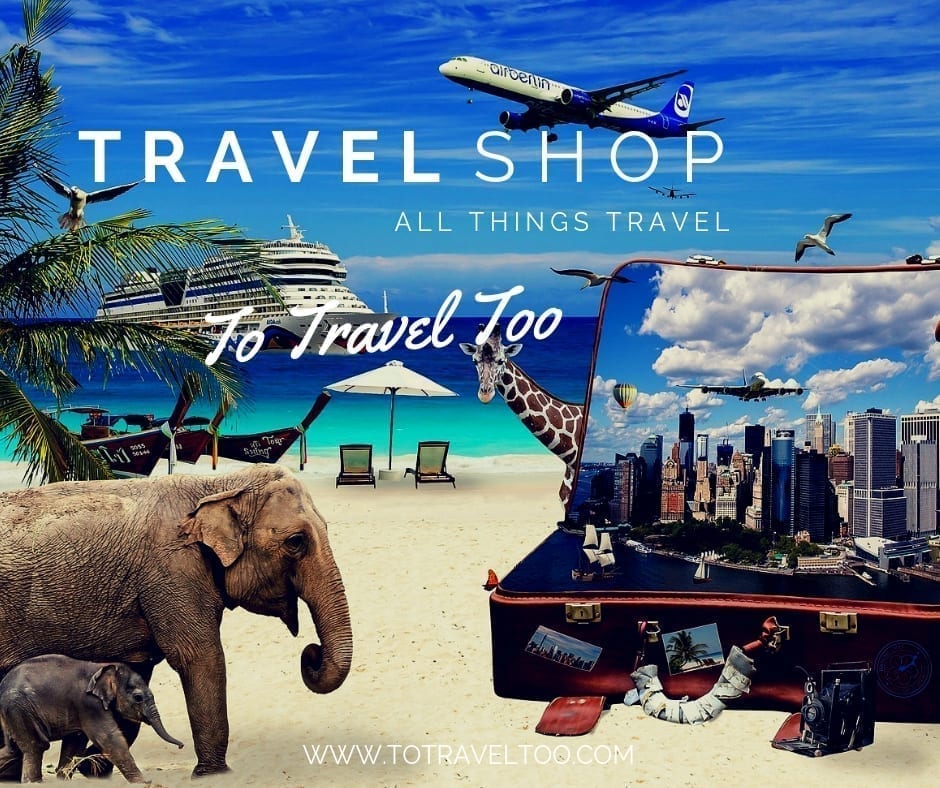 Conclusion
In conclusion, Ecuador is a vibrant and diverse destination that offers something for every type of traveller. From the stunning landscapes of the Galapagos Islands to the rich cultural heritage of Quito, this country has it all. With its friendly locals, delicious cuisine, and abundance of outdoor activities, Ecuador truly is a hidden gem waiting to be explored.
Whether you're an adventure seeker looking to hike through the Andes or a nature lover hoping to spot unique wildlife in the Amazon rainforest, Ecuador will not disappoint. So pack your bags and get ready for an unforgettable journey through this beautiful South American country.
You can travel to Ecuador on a budget. Travelling by bus is affordable and there are many hostels with private rooms available. We hope you have enjoyed our Ecuador travel blog.  If you have any questions feel free to reach out to us.