Buenos Aires, the vibrant capital of Argentina, is a city that effortlessly blends rich history, captivating culture, and breathtaking architecture. With its grand boulevards, charming neighbourhoods, and lively atmosphere, it's no wonder that Buenos Aires has become a sought-after destination for travellers from around the world. And what better way to explore this enchanting city than through a free walking tour? In this article, we will delve into the fascinating world of Free Walking Tour Buenos Aires – discovering the hidden gems, iconic landmarks, and local secrets that make this experience an absolute must for every visitor.
How do you choose the right one for you, what will you get to see and do? Is it worth my time?
They are all great questions. We read the reviews of the companies and researched what you can see and do in those couple of hours.  We have undertaken many free walking tours over the years and have thoroughly enjoyed every one.
It was Good Friday in Buenos Aires and we had arrived the day before on an overnight bus from Iguazu Falls.  The sun was shining and we couldn't wait to explore this city that we had heard so much about from other travellers.   Astonishingly, we found a BA Free Tours that offered a free Walking Tour that was happening, even on one of the most important religious holidays!
Buenos Aires has so many cool things to see and do and even after spending a week there we still did not manage to see everything.
This post may contain affiliate links. Please see our disclosure for more information. As an Amazon Associate, we earn from qualifying purchases (if applicable)
Our review of our free walking tour in Buenos Aires
After walking the wrong direction down Libertad we realised our mistake, changed course, missed our morning coffee and arrived just in time to join the tour. We were quite shocked to see over 60 people turn up.  Within minutes, another tour leader arrived and the group was split neatly into two groups which headed off in different directions. Our leader, Sol, was an experienced tour guide and definitely knew her stuff! We won't spoil it all for you, but will share with you our favourites.
Our Highlights on our Free Walking Tour Buenos Aires

Piramide de Mayo Buenos Aires
Located in the centre of Plaza de Mayo, it is the oldest monument in Buenos Aires dating back to 1810 to celebrate the first anniversary of the May Revolution.
Avenue de Mayo Buenos Aires
The main square in Barrio Montserrat.  The Avenue runs from West to East spanning a distance of 1.5km.  Since the revolution on the 25th of May 1810 that led to independence, it has been the hub of political life.
Cabildo Buenos Aires
Cabildo was completed in 1610 and was the administration centre for the City of Buenos Aires.  Today it houses the National Museum.
Plaza de Mayo Buenos Aires
At the end of Avenue de Mayo is Plaza de Mayo – it houses 3 important buildings of Argentina, the Cabildo, Casa Rosada 'the Pink House' and the Cathedral. The photo shows the Metropolitan Cathedral in the rear.
Mothers of Plaza de Mayo Buenos Aires
Throughout the plaza, if you look down you will see white scarfs on the ground.  The white scarfs are symbolic as a human rights association was set up to find the thousands of children that were stolen or illegally adopted during Argentina's Dirty War 1976 – 1983.
Casa Rosada or "The Pink House" Buenos Aires
Casa Rosada is the Office of the President of Argentina and is located at the eastern end of Avenue de Mayo.
Avenue 9 de Julio Buenos Aires
The widest avenue in the world and aren't the Argentinians proud of this?  Many miss this but look up to the centre of the photo, you may notice a small chalet built on top of the roof.  Located on a terrace of a 9th-storey building, the chalet was built in 1917 by Rafael Diaz, an immigrant who arrived in Buenos Aires in 1890.  Rafael used the chalet for lunch every day and then his afternoon siesta till 4 pm after that he returned back to his main home.
Obelisco Buenos Aires
The icon of Buenos Aires and its national historical monument is located in the Plaza de la Republic on the corner of Corrientes and Avenue 9 de Julio.  It was built in 1936 to celebrate the 4th centenary of the first foundation of the city.
Free Walking Tour Buenos Aires 
Free Tour Recoleta Monday to Saturday at 10.30 am
Free Tour City Centre Monday to Saturday at 3.00 pm
Free Tour Puerto Madero (coming soon)
Free Tour Palermo (coming soon)
They also offer paid walking tours to:
La Boca
Graffiti Palermo Tour
Walking Tour San Elmo
Recoleta Cemetery Tour
We loved Buenos Aires there is so much to see and do there. Walking down streets, you hear music, you head in that direction and in front of you is street tango.
Follow the amazing smells of meat being bar-b- qued down side streets.  Wander the streets and discover parks and alleyways. Browse the bookshops and the boutiques and enjoy many of the bars and restaurants.
Where To Stay in Buenos Aires
Travel Information for Buenos Aires
Flight Deals for Buenos Aires
Find the cheapest flights with Skyscanner our go-to when researching and booking flights throughout the world.
Do You Need A Visa for Argentina
Travel By Bus Around Argentina
For the latest bus schedules and ticket prices for bus travel click here.
Travel Insurance
World Nomads offers simple and flexible travel insurance. Buy at home or while traveling and claim online from anywhere in the world.
To Travel Too Travel Shop
Travel smarter and safer with products from our To Travel Too Travel Shop.  If you are looking for the latest luggage, guidebooks or travel accessories we have you covered with over 800 travel products to choose from.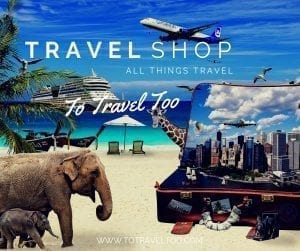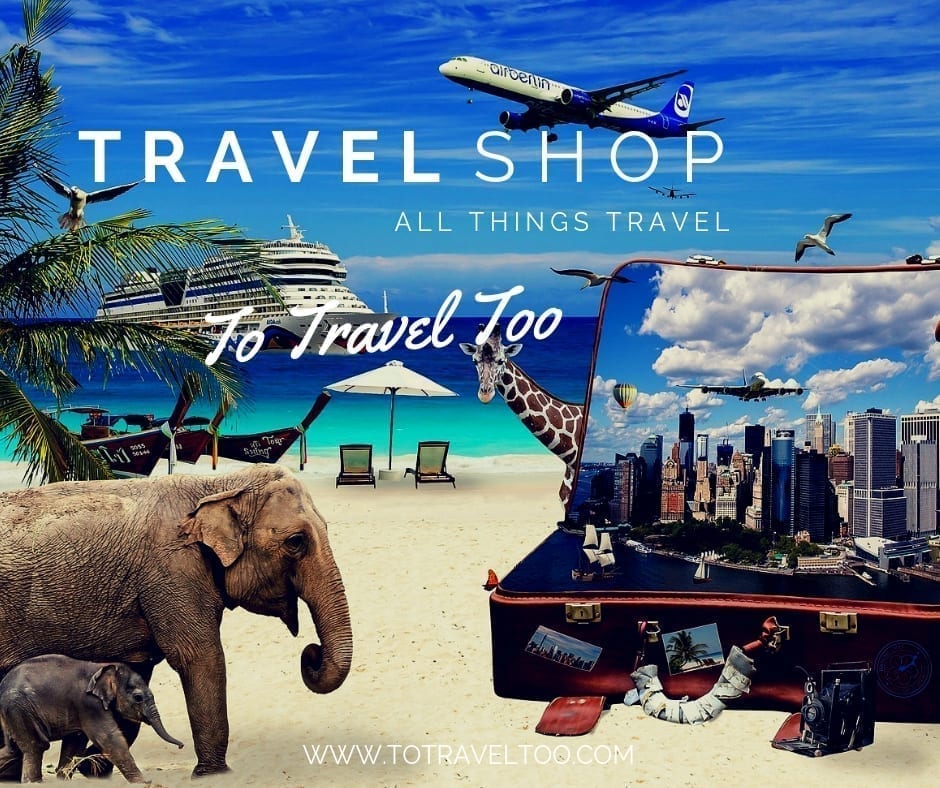 Pinterest
Are you on Pinterest? We are at To Travel Too and we have many travel-related boards check us out at Pinterest.  If you enjoyed our article why not pin it to your board?
Do you have the GPSmyCity app? You can download our articles and experience it yourself. Click the City Walks Link below.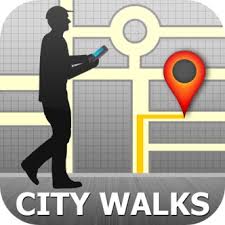 In conclusion, the Free Walking Tour Buenos Aires offers a unique and immersive way to experience the vibrant culture and rich history of Argentina's capital city. From exploring iconic landmarks such as Plaza de Mayo and Recoleta Cemetery to discovering hidden gems in local neighbourhoods like San Telmo and Palermo, this tour provides an invaluable opportunity to truly connect with the soul of Buenos Aires.
Led by knowledgeable guides who are passionate about their city, visitors can gain insights into its architecture, politics, art, and traditions while strolling through its lively streets. Whether you're a solo traveller or part of a group, the Free Walking Tour Buenos Aires promises an unforgettable adventure that will leave you with lasting memories and a deeper appreciation for this captivating metropolis. So lace up your walking shoes and get ready to embark on an extraordinary journey through one of South America's most enchanting cities.