It was Good Friday in Buenos Aires and we had arrived the day before on an overnight bus from the Iguazu Falls.  The sun was shining and we couldn't wait to explore this city that we had heard so much about from other travellers.   Astonishingly, we found a Free Walking Tour that was happening, even on one of the most important religious holidays!
After walking the wrong direction down Libertad we realised our mistake, changed course, missed our morning coffee and arrived just in time to join the tour. We were quite shocked to see over 60 people turn up.  Within minutes, another tour leader arrived and the group was split neatly into two groups which headed off into different directions. Our leader, Sol, was an experienced tour guide and definitely knew her stuff! We won't spoil it all for you, but will share with you our favourites.
Our Highlights:
Piramide de Mayo
Located in the centre of Plaza de Mayo, it is the oldest monument in Buenos Aires dating back to 1810 to celebrate the first anniversary of the May Revolution.
Avenue de Mayo
The main square in Barrio Montserrat.  The Avenue runs from West to East spanning a distance of 1.5km.  Since the revolution on the 25th May 1810 that led to independence it has been the hub of political life.
Cabildo
Cabildo was completed in 1610 and was the administration centre for the City of Buenos Aires.  Today it houses the National Museum.
Plaza de Mayo
At the end of Avenue de Mayo is Plaza de Mayo – it houses 3 important buildings of Argentina, the Cabildo, Casa Rosada 'the Pink House' and the Cathedral. The photo shows the Metropolitan Cathedral in the rear.
Mothers of Plaza de Mayo
Throughout the plaza if you look down you will see white scarfs on the ground.  The white scarfs are symbolic as a human rights association was set up to find the thousands of children that were stolen or illegally adopted during Argentina's Dirty War 1976 – 1983.
Casa Rosada or "The Pink House"
Casa Rosada is the Office of the President of Argentina and is located at the eastern end of Avenue de Mayo.
Avenue 9 de Julio
The widest avenue in the world and aren't the Argentinians proud of this.  Many miss this but look up to the centre of the photo, you may notice a small chalet built on top of the roof.  Located on a terrace of a 9th storey building, the chalet  was built in 1917 by Rafael Diaz, an immigrant that arrived in Buenos Aires during 1890.  Rafael used the chalet for lunch every day and then his afternoon siesta till 4pm after that he returned back to his main home.
Obelisco
The icon of Buenos Aires and its national historical monument located in the Plaza de la Republic on the corner of Corrientes and Avenue 9 de Julio.  It was built in 1936 to celebrate the 4th centenary of the first foundation of the city.
What to see on the Buenos Aires Free Walking Tour:
Obelisco
Av de Mayo
Plaza de Mayo
Congreso
Tribunales – Palace of Justice
Casa Rosada
Av 9 de Julio
Av Corrientes – Buenos Aires version of Broadway and the 2nd longest avenue in the city
Calle Florida – Buenos Aires most famous shopping street
Manzana de las Luces – known as the Illuminated Block and now is a national historic monument
Catedral
Cabildo
Estacion Peru
Teatro Colon – the city's main opera house
Details of Buenos Aires Free Walking Tour:
Meet at Plaza del Congresso at 11am Cnr of Av Rivadavia and Rodgriguez Pena every day Monday to Saturday.
Duration: 2.5 hours
Look for the tour guides with the green t-shirts.
Payment is by the way of tips.
Website: www.bafreetour.com
We loved Buenos Aires there is so much to see and do there. Walking down streets, you hear music, you head in that direction and in front of you is street tango.
Our other Free Walking Tour blog posts that may be of interest to you are:
For more destination Information from TripAdvisor. CLICK HERE!
For information and reviews on accommodation on TripAdvisor. CLICK HERE!
Do you have the GPSmyCity app? You can download our articles and experience it yourself. Click the City Walks Link below.
If you want to read more on Buenos Aires shop here.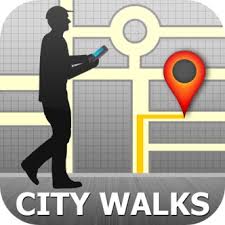 Thanks for stopping by and welcome to To Travel Too – Australia's top Baby Boomer lifestyle and travel blog, with an international worldwide audience in mind, run by the married couple, freelance writers and full-time travellers Jane and Duncan Dempster-Smith. Come with us as we explore the world. Our two mantras that we live by are 'chase time not money' and 'age is no barrier when it comes to travel'.