We had read that Youghal was the gem of Ireland's Ancient East so we headed there to find out if this was true or not and spend at night at Ahernes Youghal.
Ahernes is famous for its Irish Food at its Seafood Bar and Restaurant with luxury townhouse accommodation too! Once again one night was not long enough to enjoy the hospitality of Ahernes Youghal and the historic walled port with a fascinating history.
Ahernes is one of the Blue Book Ireland luxury properties.
Where is Ahernes Youghal
Youghal is in Ireland's Ancient East and is a great base for touring this area of Ireland. Youghal is pronounced like 'you all' and actually means 'yew wood', the trees which were plentiful in the area at one time.  It is located on the estuary of the Blackwater River in East Cork and is home to 7km of sandy beaches. It is a picture-postcard area to visit with views across the estuary to large Manor Houses on large estates.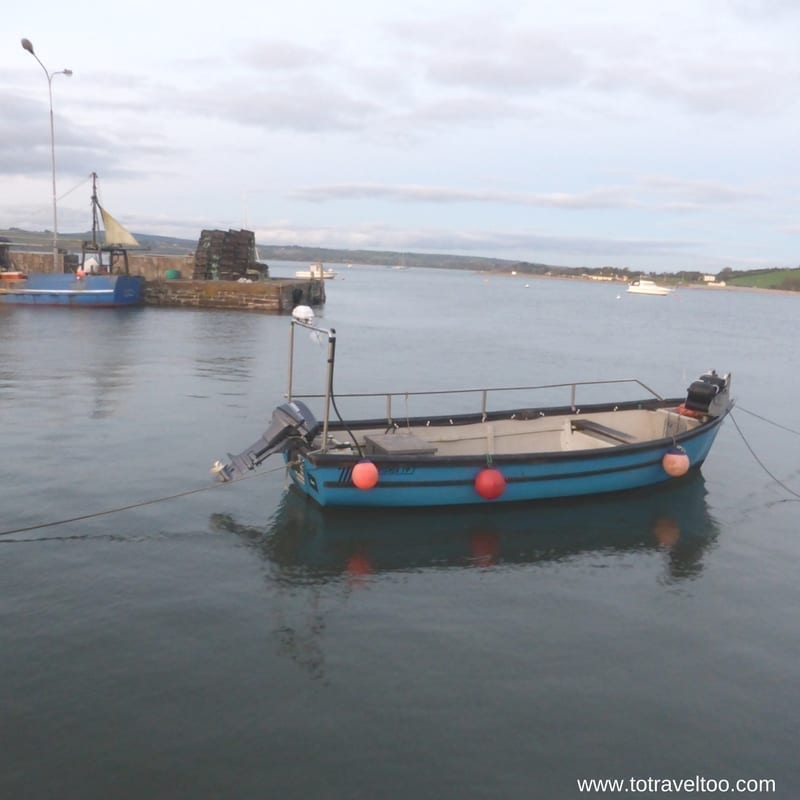 Ahernes is located at 163 North Main Street, Youghal, Cork.
Distances from other places of interest:
52km from Cork
42km from Cobh
77km from Waterford
84km from Mallow
Youghal was declared Cork's tidiest town back in 2011.
Ahernes Youghal

Ahernes Youghal is a family-run hotel and has been in the Fitzgibbon Family since 1923. Madge and Jimmy Aherne, grandparents of the present owners John and David and their wives Katie and Gaye, ran Aherne's as a traditional Pub and shop, where you could buy a pint of Guinness and your groceries before heading home.  What a great idea! Their daughter Betty married Gerry Fitzgibbon, an Army Officer and started Ahernes Seafood Restaurant.
In 1992 John and David added luxurious bedrooms and suites individually decorated with antiques, large bathrooms and queen-size comfortable beds with luxury white cotton linen and quality pillows.
Our bedroom was very comfortable with a sitting room, a queen size bed with crisp white linen sheets and lots of pillows.  So much space for us to sit down and relax after a day on the road travelling.
We were looking forward to enjoying their award-winning Restaurant with dishes created by Head Chef and joint Owner David Fitzgibbon.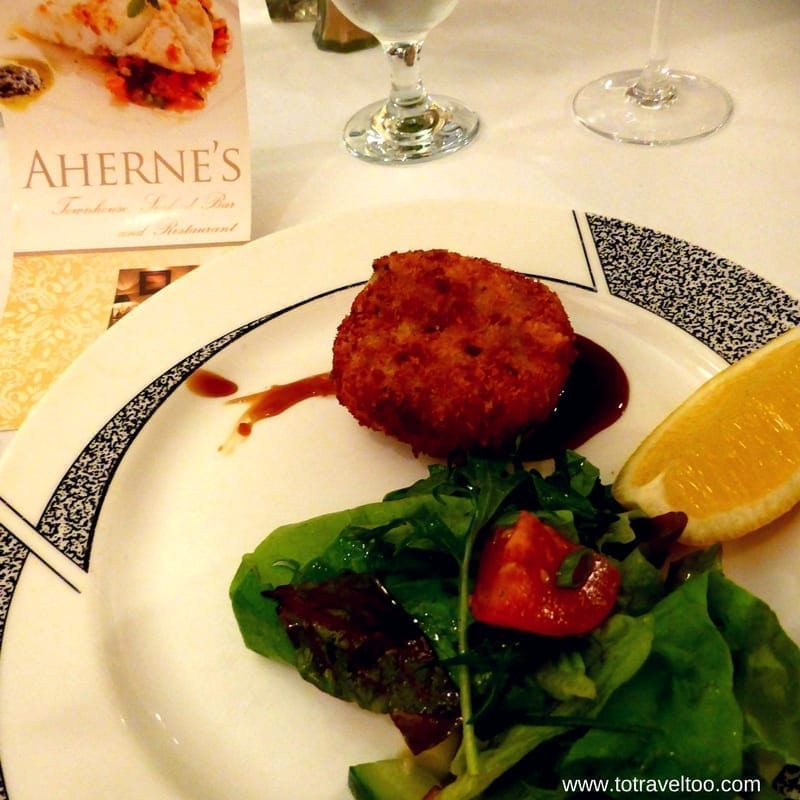 We dined on fish cakes and vegetable soup for starters, breast of chicken and vegetable risotto for the mains.  We were recommended to try the Granfort Sauvignon Blanc to complement the dishes, it was a great choice.
Who could resist the hot chocolate pudding for dessert?  Our dishes were perfectly presented with the best ingredients sourced from local providers.  A very memorable evening, we were not disappointed. We must return to try the seafood sourced from the estuary and to enjoy a pint of Guinness at their Bar with the locals.
To Travel Too Tip
You must try and bread!
Breakfast the next morning was served downstairs in one of their comfortable reception areas.
We had the pleasure of meeting John Fitzgibbon in the morning just before we departed.  John runs the front of house at Ahernes, it was a pleasure to chat with him about their property.
Check availability and book here
You may want to PIN our article for later:
What to see and do in and around Youghal
We would recommend a visit to the Youghal Visitor and Heritage Centre to start, it is free to enter.
You can take a guided tour with the local town crier to learn about the history and the legends of Youghal or you can wander yourself with a Youghal Heritage Town Map.
Visit the Youghal Clock Gate Tower
Walk the waterfront to the Youghal Light House – the 2nd lighthouse in this location, the 1st constructed in 1202 when it was confiscated in the 1530s. The 2nd and current lighthouse was constructed in 1848 and the first light shone from it into the harbour in 1852.
At Midleton a 30-minute drive from Youghal you can visit the Jameson Irish Whiskey Distillery.
Blarney Castle is a one-hour drive from Youghal – have you ever wanted to kiss the Blarney Stone and get the 'gift of the gab?'
How about a Cork City 3-hour Cycle Tour?
On the 11th April 1912, the Titanic called into Cobh – you can now take a 1 hour guided walk on the Titanic Trail.
A Brief History of Youghal
1173 – A fleet of Irish and Vikings were defeated by the Normans who were returning to Waterford with stolen treasures from Lismore monasteries. The battle took place at the mouth of the Blackwater River.
1209 – King John incorporated Youghal
1223- Youghal was an important commercial port
1275 – A charter granted by King Edward I to repair and extend the Town Walls which surrounded the town and the shoreline.
1291 – 1301 Youghal an important centre for trade and commerce, where several Flemish merchants were recorded as trading with Youghal.
1301 – 3 boats from Youghal were required by King Edward I as he was going into battle with Scotland
13th Century – the Water Gate was the busiest entrance to Youghal it was where goods where loaded and prisoners were sent away to distant colonies
15th Century –  Tynte's Castle, an urban tower house was built by the Walsh Family and leased to the Tynte family during King James I reign.  It is now the property of the McCarthy family of Youghal.
1588 – Sir Walter Raleigh, who was famous for his introduction of the potato in Ireland, was made Mayor of Youghal in 1588 and 1589.  He lived in Myrtle Grove, a fine example of a late medieval dwelling.  During the reign of James 1st, he was accused of high treason and committed to the Tower of London where he stayed for the next 13 years.  He was released in 1616 and beheaded in 1618.
1631 – Pirates land at Youghal, the richness of the town attracted pirates from Africa.
1649 – Oliver Cromwell after regaining Dublin, Waterford and Wexford for the English crossed the River Blackwater at Mallow and went on to win Kilkenny and Clonmel before returning to Youghal.
1661 – Florence Newton named as the witch of Youghal was tried at Cork on 2 charges of witchcraft – bewitching a young servant girl and causing the death of David Jones by kissing his hand
1777 – The Tower Clock Gate was completed and the tower used as a gaol until the mid 19th century.  Prisoners used to be executed by hanging from the windows.
18th Century – The Red House – a Dutch or Queen Anne style townhouse was built for the Uniacke Family and to this day remains a private dwelling in Ireland
19th Century – not only was Youghal famous for being a busy seaport and a centre for trade, it became well known for tourism, iron smelting, silver production, wool manufacture, lacemaking, pottery, brickmaking and carpet manufacture.
Contact Details for Ahernes Youghal
Address:
163 North Main Street, Youghal, Co. Cork, Ireland
For bookings and the latest deals:

Our Thanks
We would like to thank John, David, Katie and Gaye Fitzgibbon and the team from Ahernes for looking after us so well for our night in Youghal.
Our dinner bed and breakfast was on a complimentary basis from Ahernes and Irelands Blue Book.
We highly recommend a visit to Youghal and of course, spending a night or several nights at Aherne's dining at their award-winning restaurant and having a pint or two at the Bar.  It is definitely a destination for your bucket list.
Was Youghal the Gem of the Ancient East?
As the Irish say 'to be sure, to be sure'.
Disclosure:
Some of the links in this post are affiliate links. This means if you click on the link and purchase the item, we will receive an affiliate commission.
 We have been given our dinner bed and breakfast on a complimentary basis from Ahernes Youghal and Irelands Blue Book.   All opinions in this review remain our own.
Flight Deals to Dublin
Find the cheapest flights with Skyscanner our go-to when researching and booking flights throughout the world.
Our Road Trip Around Ireland Articles
If you enjoyed reading this article you may like to read our other articles on our 3 weeks around Ireland:
A Night Out at Killarney Brewing Company
King Sitric Restaurant and Accommodation
Travel Insurance
We always recommend Travel Insurance to be taken out when travelling.
To Travel Too Travel Shop
Travel smarter and safer with products from our To Travel Too Travel Shop.  If you are looking for the latest luggage, guidebooks or travel accessories we have you covered with over 800 travel products to choose from.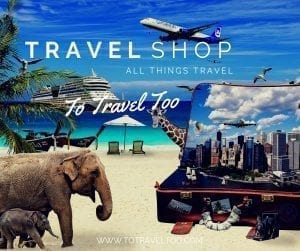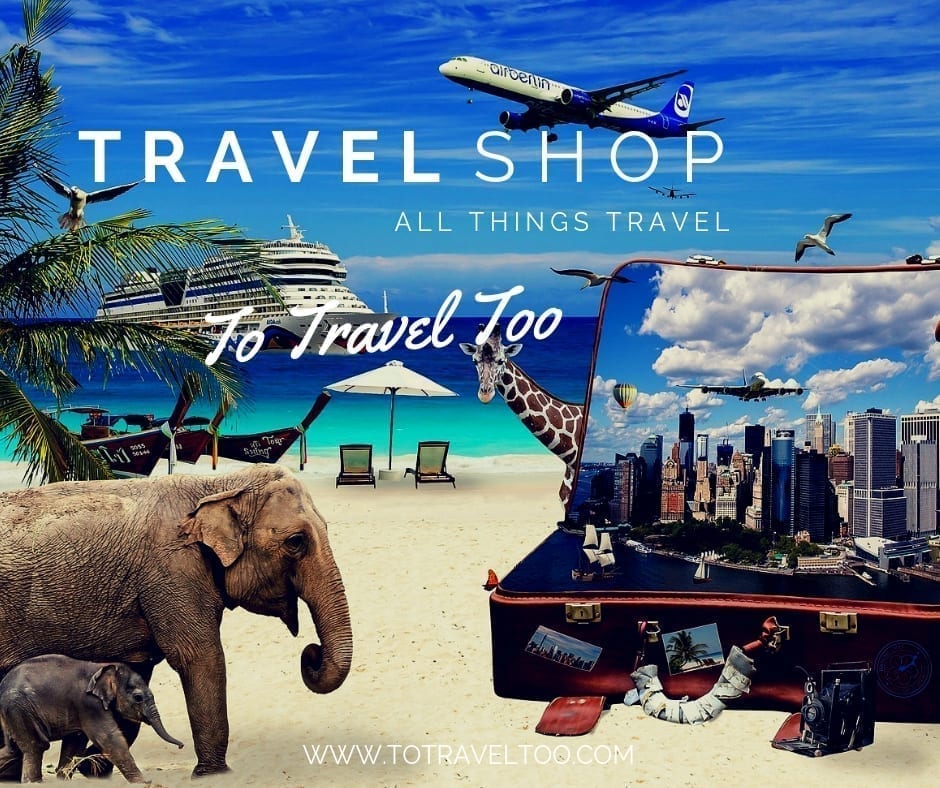 In conclusion
Ahernes Youghal Seafood Restaurant and Luxury Accommodation offers a truly unforgettable experience for those seeking fine dining and comfortable lodging in the charming coastal town of Youghal.
With its long-standing reputation for serving delicious seafood dishes made with locally sourced ingredients, guests can indulge in a culinary journey like no other. The elegant and cosy accommodations provide a peaceful retreat where visitors can unwind after a day of exploring the beautiful surroundings. Whether you are a seafood enthusiast or simply looking to escape the hustle and bustle of everyday life, Ahernes Youghal is the perfect destination to satisfy your cravings for exquisite cuisine and luxurious comfort.