Are you planning a visit to Vietnam's Can Tho? Great choice, especially if you are visiting the Mekong Delta of Vietnam.
Can Tho, known as the rice basket of Vietnam, is located 170 km from Ho Chi Minh City and is the largest city in the Mekong Delta Region. Can Tho is a bustling city located on the Hau River, which is a tributary of the mighty Mekong River. Imagine a countryside of terraced rice fields with rivers and canals winding through the lush fields and small wooden traditional boats and sampans plying their trade. You lazily sail past wooden rickety homes where families have lived a simple life on the Delta for aeons.
For many years the Mekong Delta had been a dream of ours and high on our bucket list.  We did not want to spend a day trip from Ho Chi Minh, as we felt that such a short time would not do this region of Vietnam justice, in fact, we spent 3 nights in the region but we should have planned at least a week.
One of the top things on our list was to cruise the rivers and canals of the Mekong Delta and visit the floating markets and the villages along the way and enjoying the local cuisine.
During 2019  Air Asia had added Can Tho to its network of Vietnamese flights.  Their marketing campaign was impressive and we believed that Can Tho would be the next 'top' destination.
Air Asia has flights into Hanoi, Ho Chi Minh City, Danang and Nha Trang from major Asian cities.
Planning a trip to Vietnam read our ultimate travel guide here
We have created a Facebook Vietnam Travel Planning Group for our travel community who are planning to visit Vietnam and need assistance. We would love to have you on board.

After spending nearly 3 months in Vietnam travelling from top to bottom, the Mekong Delta was our last Vietnamese experience with Victoria Hotels and Victoria Voyages. During those 3 months we travelled with both Victoria Hotels and Victoria Voyages who belong to one of Asia's leading integrated travel and hospitality groups – TMG.
The Victoria Can Tho Resort is one of the best Can Tho hotels.
Our time in the Mekong Delta and the Victoria Can Tho Resort was hosted by Victoria Hotels.  As always, our opinions are our own.
Our first night in the Mekong Delta was spent at the Victoria Can Tho Resort and what a perfect location to start our adventure.
Some of our Victoria Voyages Vietnam Adventures:
Visiting the Mountain Resort of Sapa by Luxury Train
2 Nights on Halong Bay with Emeraude Cruises
Sidecar Tours from Hoi An to Monkey Mountain
We had allowed 3 nights in the region to experience Can Tho and Chau Doc before heading into Cambodia on a speed boat from Chau Doc.  In hindsight, we should have allowed 2 nights in Can Tho and 3 nights in Chau Doc, maybe even more.
This post may contain affiliate links. Please see our disclosure for more information. 
Take A Walk With Us Through The Victoria Can Tho Resort – YouTube Video
Our Review of Victoria Can Tho Resort
A few minutes from the centre of Can Tho is the luxurious 4-star Victoria Can Tho Resort.  It was nothing short of impressive as you entered the large manicured grounds and arrived at the entrance. Our bags were whisked away and we were ushered to the Reception Area and their very comfortable over-sized lounges where we were offered a refreshing drink.
Our eyes wandered to the swimming pool and tropical lush gardens in front of us and beyond was the sparkling Hau River. Management and staff greeted us warmly and we were offered a neck massage after our journey.  Who could not resist such a personalised service?
Accommodation at Victoria Can Tho Resort
The Victoria Can Tho Resort has 92 French-inspired colonial rooms and suites. Our Deluxe Room was extremely comfortable and we loved the oversized writing desk and the sofa that was included.  We had great views out over the swimming pool and lush gardens to the Hau River from our balcony. Our Queen Size bed was so comfortable with top quality linen sheets. The decor of our room was influenced by the French Colonial Period of Vietnam and colours from the Mekong Delta. A nice touch was the basket of local fruits waiting for us on the coffee table.
Superior Rooms
28 superior rooms
writing desk
sofa
28 sqm
airconditioning
ceiling fan
colour cable TV
mini bar
coffee and tea making facilities
Deluxe Rooms
56 deluxe rooms
writing desk
sofa
28 sqm
balcony with either garden view or pool view
air conditioning
ceiling fan
colour cable TV
mini bar
coffee and tea making facilities
Suite Rooms
The luxurious 2 room suite (8 in total) at the Victoria Can Tho Resort

8 Suite Rooms

Spacious living area
2 Balconies
63 sqm
Sofa, armchairs and writing desk
Complimentary refillable daily mini-bar
Complimentary 4 pieces of laundry/day
colour cable TV
air-conditioning
ceiling fan
coffee and tea making facilities
Check availability here for the Victoria Can Tho Resort
Restaurants and Bars at Victoria Can Tho Resort
Spices Restaurant
From breakfast to dinner the Spices Restaurant offers all-day indoor and outdoor dining.
Cuu Long Bar
The Cuu Long Bar takes you back to the French Colonial period with its decor and semi-open air location. The Bar is perfect for a relaxing drink after sightseeing or a game of pool.
Facilities at Victoria Can Tho Resort
The Victoria Can Tho Resort offers:
2 outdoor swimming pools
fitness centre
kids corner
tennis court
table tennis
billiard table
darts
boardgames
mountain bikes
Victoria Spa Can Tho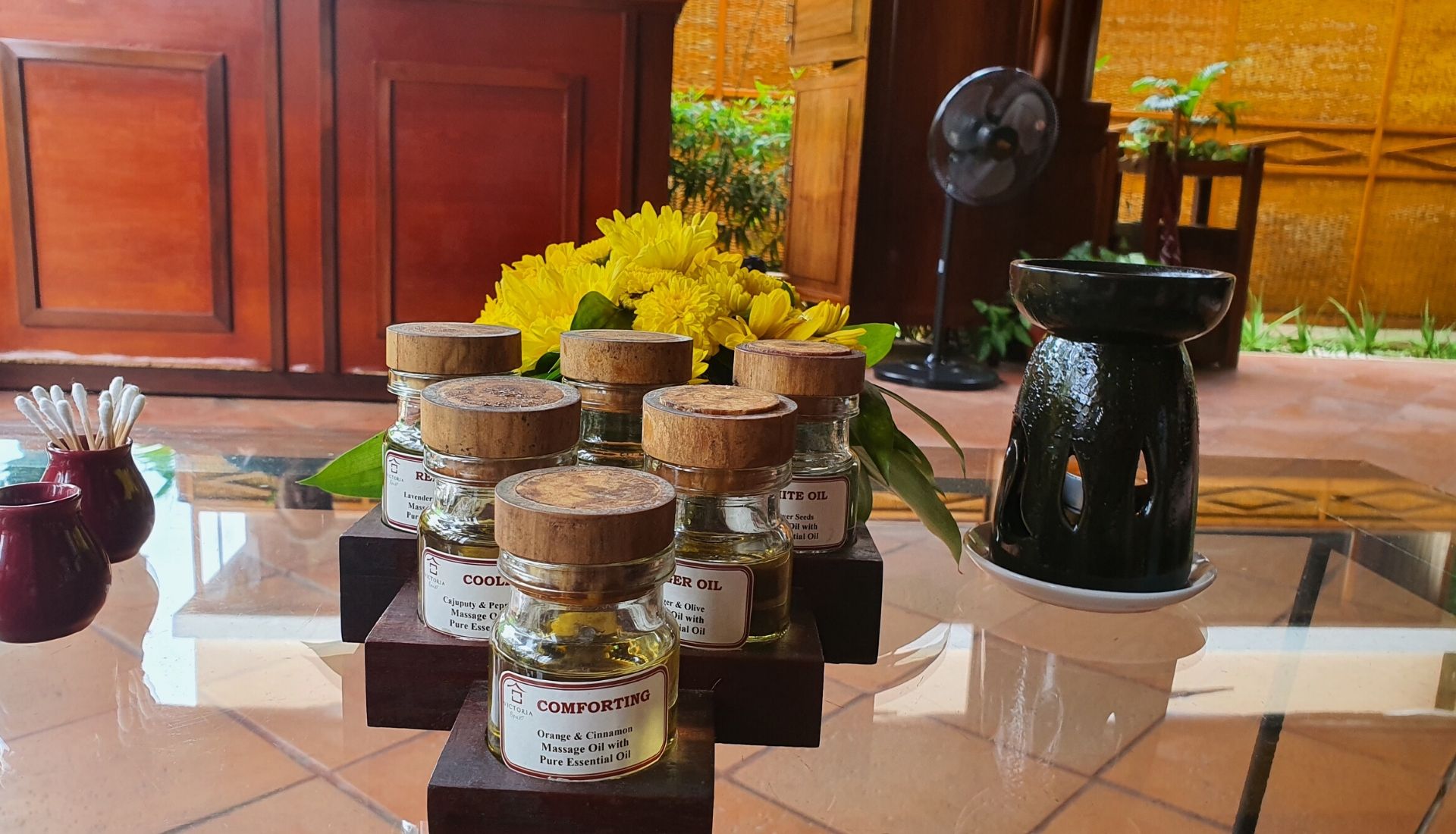 Not only did we experience a neck massage after our drive from Ho Chi Minh City we enjoyed an hour's relaxing massage before we ventured out to enjoy the nightlife of Can Tho.
The Victoria Spa offers an extensive range of treatments from signature packages, massages, reflexology and facials.
Shuttle Boat to Can Tho Town
The Victoria Can Tho Resort offers free transfers to Can Tho City from their own private jetty on the Hau River.
Pro-Tip
We took the 17.00 shuttle to Can Tho City and enjoyed the local market just a few minutes from the Ninh Kieu Quay.
There are regular shuttle timings throughout the day, check with Reception to confirm.
Our Private Buffet Breakfast on the Hau River Visiting the Cai Rang Floating Market
Have you ever had your own private breakfast in a sampan?
The day dawned overcast with intermittent showers but this would not stop us enjoying our own private breakfast on the Victoria's Hotel own sampan. We dashed through the lush gardens and boarded our boat for the adventure. Not only were we going to visit the Floating Market of Cai Rang we were going to visit a rice paper maker, Mekong Pizza maker and a local fruit farm.
We were in the low season (September).  The rainy season in the region starts at the end of April and finishes at the end of November.  Don't let the rainy season deter you from visiting this region.
Cai Rang Floating Market was 6 km away from the Victoria Hotel and would take us 45 minutes.  During that time we enjoyed our buffet breakfast of fresh fruit and juices, Vietnamese Pho, omelettes and pastries all created by our own personal chef.
Mekong River Facts:
The Mekong River is 4,350 km long
The River starts in China and empties just south of Ho Chi Minh City
It is the longest river in South East Asia
It flows from China, the eastern part of Tibet, and forms a border through parts of Burma and Laos, and Laos and Thailand, before heading through Cambodia and Laos to Vietnam
It is the 7th longest river in Asia
It is the 12th longest river in the world
The daily Cai Rang Market offers fruit and vegetables from 6 am in the morning rain hail or shine.  On each boat is a bamboo stick with the fruit or vegetables the vendor has on board to sell attached to the top of it.  Their farms are located 30 km away, and they come to the market for around 4 – 5 days until all their produce is sold and then they return back to the farm.
Exploring the Mekong Delta from Victoria Can Tho Resort
The Victoria Can Tho Resort is ideally located for exploring the Mekong Delta. Some of the tours on offer from Victoria Can Tho Resort are:
3.5-hour tour visiting the Cai Rang Floating Market as well as visiting local rice paper makers
4-hour visit to Binh Minh's local market, a Chinese traditional pagoda and cruising to Dong Thuan Village. Visit a Khmer village to learn about their culture with an opportunity to converse with Khmer monks at the Phu Ly Pagoda
a 5 hour from cruise from Cai Rang Floating Market to Phong Dien where you will transfer to bicycles to explore the local countryside
Can Tho Culture Tour for 4 hours cruising the Can Tho River to Cai Rang Town and onto a temple at the Thuong Thanh village. You can choose between cruising, or bicycling to a local straw making house.
A 3.5 hour or 4-hour bicycle ride after cruising on the Victoria Hotel's own sampan to a traditional brick making factory and through the rice fields before returning back to the hotel.
A 3.5-hour breakfast cruise on the Mekong visiting Cai Rang Floating Market
A 2-hour dinner cruise on the Mekong Princess
a 4-hour Vietnamese Cooking Class at the hotel
a 70 km cycle ride to Sa Dec, through the local countryside with lunch
a 50 km cycle ride through the local rice fields and countryside to the town of Long Xuyen, includes lunch and the return journey by minivan back to the hotel
a 40 km cycle ride visiting Tra Vinh town of a hundred pagodas which includes a picnic lunch or a visit to a local restaurant before returning back to the hotel
Essential Information for Visiting the Victoria Can Tho Resort in Can Tho
Reservations

Getting In – Can Tho Information
Flight Deals
Find the cheapest flights with Skyscanner who then directs you to the airline's website with no extra fees to pay.
Can Tho Airport is located 13 km from the city.
Travelling Around South East Asia
We use 12goAsia for our rail, bus and ferry bookings around South East. Click here for the latest fares and schedules.
Can Tho Weather
The best time to visit Can Tho is from December to February.  Monsoon rains can cause flooding during the months of October and November.
Do you need a Sim card for Vietnam?
Enjoy the convenient and instantly available eSIM data plans for Vietnam. Choose from a variety of options and activate your eSIM anywhere on your journey in Vietnam.
Visa Information for Vietnam
Most visitors to Vietnam will require a visa.  It is a simple process.
Travel Insurance
We recommend taking out travel insurance as soon as you book your flights and pay deposits on any cruises, tours or hotels.
Hotels in the TMG Group To Inspire You To Travel More of Vietnam:
Travel Shop
We have now over 800 travel-related products in our To Travel Too Travel Shop.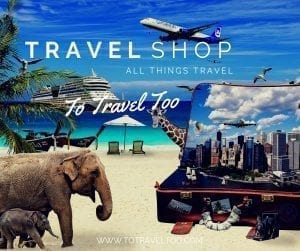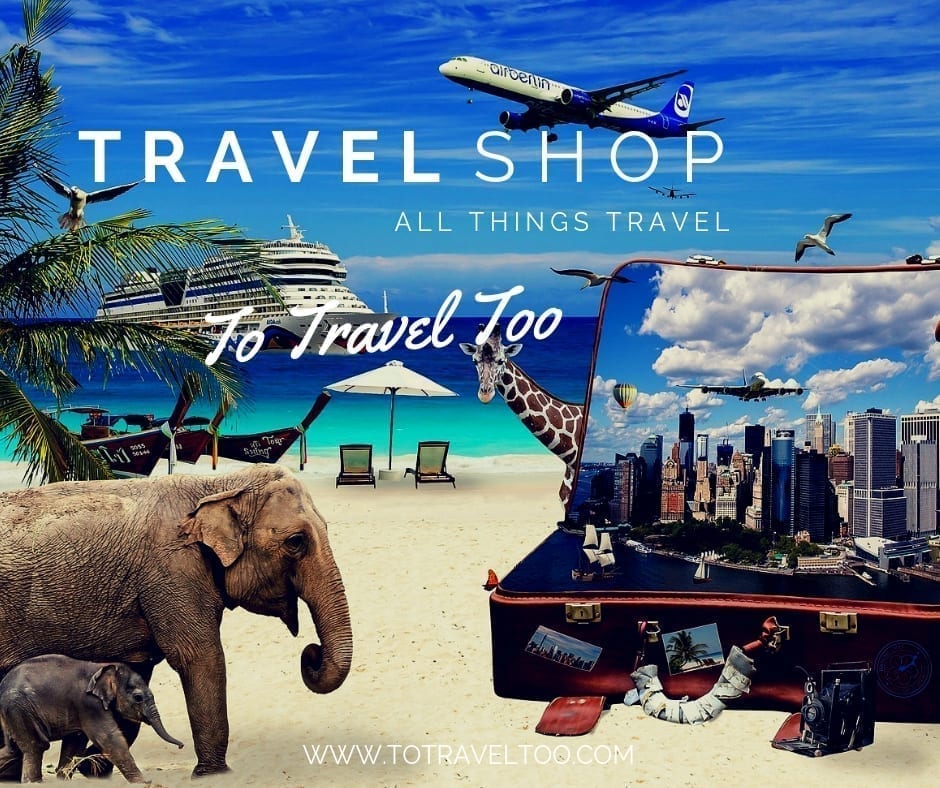 Pinterest
Are you on Pinterest? We are at To Travel Too and we have many travel-related boards check us out at Pinterest.  If you enjoyed our article why not pin it to your board.
If you have any questions or would like some advice we would love to hear from you. You can reach us via our Facebook page or email us here.