How To Avoid Getting Lost in Venice, Italy
Venice!  Don't we all love her but it is the craziest place in the world to find your way around. Everyone who visits Venice always regales stories on getting lost in Venice.  It is just a matter of fact. It is one place, though, that you don't want to get lost in especially if you had heavy suitcases like us.
We planned 4 nights in Venice but you can do Venice in one day with careful planning.
If you love luxurious hotels with elegance and charm we share with you the 10 best hotels in Venice for you to choose from.
Even better, if you can spend 2 days in Venice you can wander the canals, visit the churches and even travel to Murano and Burano.
This post may contain affiliate links. Please see our disclosure for more information. As an Amazon Associate, we earn from qualifying purchases (if applicable).
(Editor Update 2021)
FAQs for Your Visit To Venice
What is the best month to visit Venice?
Spring and Autumn are the best times to visit Venice avoiding the peak tourist season of summer.
What is Venice famous for?
Venice is famous for its canals and Carnivale that occurs during February.
How many days should I spend in Venice?
We would recommend spending at least 3 nights and no more than 7 nights.
Can we visit Burano and Murano on a day trip?
Burano and Murano is the perfect day trip from Venice.
What months does Venice flood?
The typical months were between October and January but recently floods can occur any time there is a high tide.
How much does a Gondola ride cost?
A gondola ride in Venice can cost upwards of Euros 100 +.
Should you stand up whilst drinking coffee?
It is cheaper to stand at the bar and drink coffee like the locals do than to sit down.
What is the time in Venice?
Venice is GMT +1.
Getting Lost in Venice
One day back in 2013 we arrived into Venice Railway Station (Santa Lucia, by train from Milan.  We were looking forward to our 4 nights of adventure in this city of canals, great restaurants, tourists and well, thousands of tourists seeing it was mid-summer! As there was a queue at the Tourist Information Centre we set off to find our hotel representative with only hand-written directions.  This was mistake #1.
With directions in hand, we headed towards the first bridge outside the Railway Station believing this to be the famous Rialto Bridge. Mistake #2. We traversed alleyways and canal bridges dragging our heavy bags up and down these bridges, over cobblestones and down alleyways, with no idea of where we were heading.
Mistake #3.  Heavy bags. This is why we now travel the world with just a carry-on.
Down one of the side streets, we came across a Gondolier and asked him for directions. Mistake #4 – Our friendly Gondolier, who turned out not to be friendly, was fed up with tourists asking him directions so he sent us in the opposite direction to where we should have been heading. All Venice canals look the same when you are tired and anxious.
Are we still lost in Venice?
It was hot, our patience was being tested big time, one more canal bridge and the bags were going to go over the top, hoping for them to float to their destination or probably sink because of the weight of them.
One more corner, one more bend and two angels (local workers) appeared.  Looking at the directions in hand they showed us to the nearest Vaporetto stop.  We had euros but the Vaporetto stop was unmanned and we could not purchase tickets, so we jumped on board hoping not to get caught.  Our two angels advised us on how many stops to the Rialto, looking confused we explained we had just walked from the Rialto.   Our two angels were now looking confused saying 'it is in that direction not where you have just come from'. We arrived at the Rialto Bridge.  Looking aghast at the sight of this magnificent bridge, with many pedestrians crossing and the gondoliers swarming around looking for business, we realised our big mistake.
We fell into the nearest cafe and asked for two large beers.  Mistake #5. The largest steins of beer we had ever seen arrived within minutes, so heavy that we needed two hands to lift this very cold welcoming beverage to your lips,( if you were a woman).  That mistake cost us 40 euros (for two beers, yep!). 40 Euros! The joys of travel.
Now, what happens when you drink copious amounts of beer, apart from the need to find the nearest toilet, you become quite intoxicated.  Intoxication and directions do not go hand in hand.  After a few attempts by both of us to walk outside the cafe to see where we actually were, we asked directions of the waiter and lo and behold he pointed in the opposite directions to more alleyways and canal bridges.
We seemed to be lighter in the foot as we struggled with our bags that seemed heavier now as we dragged them around the back streets of Venice.
Our anticipated arrival time now hours ago, we eventually find the reception area and our representative for our accommodation called Sweet Dreams.
We were then told that we have to walk a short distance to our accommodation which was not far away.  So back the way w had just come, over more bridges, down more alleyways, over the very congested Rialto Bridge, more bridges and more alleyways we arrived at a square in front of a cafe where our representative sits down and gets us more beer.
But where were we exactly?  Where is our accommodation and why are we drinking more beer? We will end our tale of beer, bags and bridges here, as there is another story about our accommodation. Our accommodation happened to be down a side alley from this cafe, our representative was keen for us to bring more business to his friend who was the owner of the cafe. (Well, it was either that or he had problems with our accommodation, and the only way to pacify us was to buy us a beer or two!). It turned out he had problems with our accommodation.  You can read our Tripadvisor review here. (We do not recommend that you book Sweet Dreams in Venice unless you want a nightmare!).
Our Top Tips For How To Avoid Getting Lost in Venice
Purchase a Venice Map and Guide Book
Venice Italy Map
 Purchase a Sim Card for Europe.
 Download Google Maps Italy or use Maps.me for directions.
 Ask your accommodation host for directions and print them out.
 When you do arrive at your accommodation (hopefully not getting lost) take some snapshots of some of the corners and alleyways that you went through. Notice restaurants and squares along the way and make a mental note of them or take a photo to remind you.
As silly as it sounds take a photo of your entrance door if you are staying at an Airbnb or an Apartment.  At night this will come in handy, we found that not many had any numbers shown on them.
Street addresses in Venice are made up of a number and the district
If you are asking for advice we can recommend asking directions for a square or a major site close by, the locals will be able to point you in that direction and hopefully, you can make your way from there.
Our top tip is to get lost.  We had some amazing and funny experiences when we were actually lost.  Down one street we found a tiny bar where we stood up with the locals at 3 in the afternoon and enjoyed a prosecco or two.
Things To Do In Venice Italy
Wondering what the top things to do in Venice are? Check out the tours below through Get Your Guide.  We would also recommend a visit to Murano.
Where to stay in Venice
Hotel Montecarlo at Calle Degli Specchieri 463 San Marco offers free breakfast 0.4 m from Ponte di Rialto

Hotel Abbazia at Calle Privli de Cavaletti 68 Cannaregio is a romantic hotel 1.2 km from Ponte di Rialto and offers free breakfast

Hotel Rialto at Riva del Ferro at Ponte di Rialto San Marco overlooks the Grand Canal and the Rialto offers private balconies, free WiFi and free breakfast and a rooftop terrace.

Hotel Mercurio Venezia at Calle del Fruttariol San Marco is a family run 3 star hotel close to St Marks Square and offers free breakfast and free Wifi.

For more hotel options in Venice:

TripAdvisor Venice
We should have checked reviews on TripAdvisor before we booked our "sweet dreams" accommodation.  We recommend you check out Tripadvisor before booking.
Getting To Venice
The airport in Venice is the Marco Polo Airport (VCE) and is located on the mainland 8 km north of the city.
You can book your Express Bus from Marco Polo Airport to Venice City Centre here.
You may like to travel by shared water taxi from the airport to your hotel in the city centre – more details here.
Cheap Flight Deals to Venice
Find the cheapest flights with Skyscanner who then directs you to the airline's website with no extra fees to pay.
If you are travelling via rail have you thought about getting a Eurail Pass?
Our Related Italy Posts
Visit the Piazza del Duomo in Florence
Rome Travel Tips – Discovering the beauty and history of Rome
The Latest Venice Guide Books
Travel Insurance
We recommend that you take out travel insurance as soon as you start to pay for airline tickets or deposits on tours and accommodation etc.
For travellers who are based in Australia and New Zealand click here for the latest travel insurance deals.
For travellers outside Australia and New Zealand click below for the latest travel insurance deals.
To Travel Too Travel Shop
Travel smarter and safer with products from our To Travel Too Travel Shop.  If you are looking for the latest luggage, guidebooks or travel accessories we have you covered with over 800 travel products to choose from.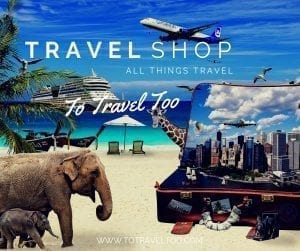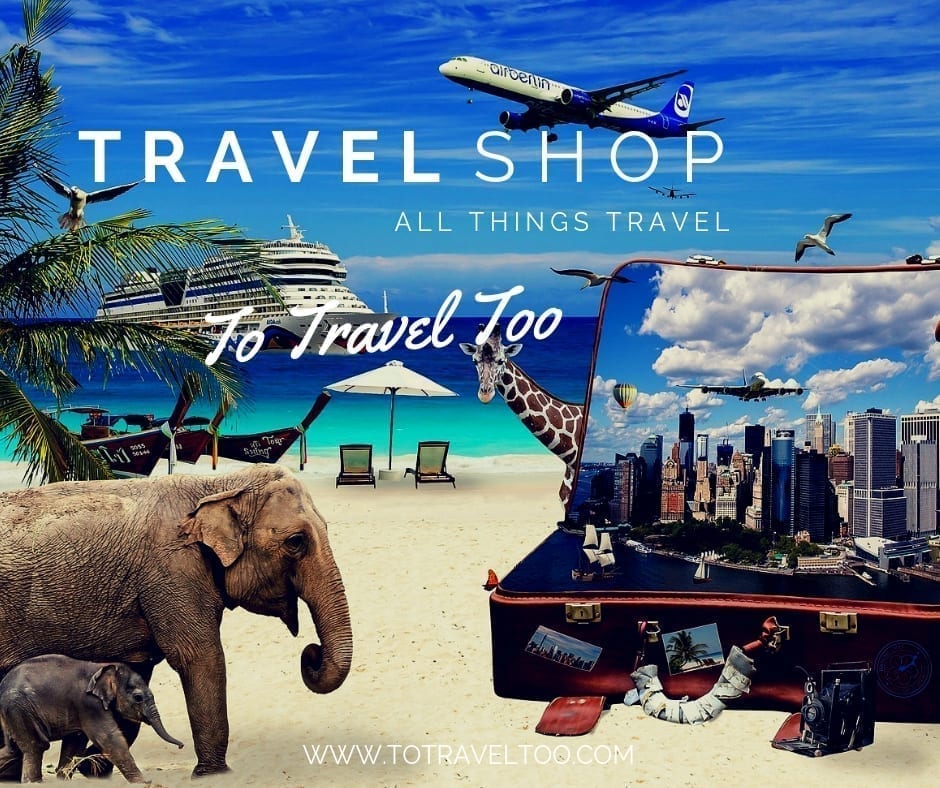 We have over 350+ travel-related products in our To Travel Too Shop.
Pinterest
Are you on Pinterest? We are at To Travel Too and we have many travel-related boards check us out at Pinterest.  If you enjoyed our article why not pin it to your board.