Things You Should Consider When Choosing The Right Travel Destination
Choosing the perfect travel destination can be an overwhelming task, especially with so many incredible options around the world. Whether you're a seasoned traveller or planning your first adventure, selecting the right destination is crucial to ensure a memorable and fulfilling experience.
From pristine beaches and bustling cities to historical landmarks and breathtaking landscapes, there are countless factors to consider when making this decision. In this article, we will provide you with expert tips and guidance on how to choose the right travel destination that aligns with your preferences, budget, and interests. With these valuable insights, you'll be well-prepared to embark on a journey of a lifetime tailored specifically for you.
Where are the best places to visit? How long should I spend there? Is it expensive? What should I do?
There are so many questions that you ask yourself when you start to plan your next travel destination.  These questions are important and they do need to be answered. You want to have a rewarding and relaxing vacation, you have worked hard for it. You deserve it!
There is so much out there on the internet.  Where do you start?
Every day there are new travel deals. Advance planning is the key. For example, if you are longing to visit Greece and its islands you need to ask yourself what does a trip to Greece cost? What do I need to factor into my travel budget to be able to see as much as I can? How far in advance do I need to book accommodation and ferries in Greece? Greece since covid has been one of the world's most popular destinations and during the months of July and August, it is overrun with tourists. Major sites are struggling with the amount of tourists visiting. In this instance, we would recommend visiting during the Spring and Autumn months. You also need to book well in advance of travel, consider the year before, it is that busy.
What happens when suddenly a cheap flight comes up or one of the last-minute travel deals and you book it in haste and then realise you know nothing about the destination at all?  Or you return to a familiar destination wondering why on earth you have returned because you are seeing nothing new or it does not have the same feeling of excitement as when you first visited.
Let's break down choosing the right travel destination into bite-sized chunks for you.  Let's get to the bottom of your dream vacation destination, but first, we need you to answer these soul-searching questions.
This post may contain affiliate links. Please see my disclosure for more information. 
Questions I Need To Ask Myself?
Have I got enough time to make the most of my dream travel destination?
Am I travelling in the right season?
Do I have the budget for it now or should I delay it for a later date? Or do I put it on a credit card and work out how to pay for it later?
Who am I travelling with? Myself, partner, friends, family or in a group. Do they have the same bucket list idea? Are they on the same "page" as me?
What am I travelling for? Adventure, culture, gastronomy, history, wellness, a luxury break or a budget break (or just because you have to have a holiday and you have no budget at all really).
Do I crave a winter or summer vacation?
What is on my bucket list, am I ticking off another destination?
Do I have the required 6 months on my passport to travel? Do I need a visa?
What

health declaration forms

do I require now since Covid has struck?
Do I need travel insurance?
Should I book a vacation package, book through a travel agency, or one of the many travel sites? How can I tell what the best travel site is?
Do I need vaccinations?
Let's break this down further.
Read More: Our Best Places To Travel In The World 
Do I Have Enough Time?
1 – 2 Weeks
You may have only 1-2 weeks' holiday but how long is the travelling time to get there?  If you live in Europe and you are considering travelling to Australia or New Zealand where the average flight time is 24 hours each way, do you really want to spend 2 days out of your 14 days in the air? How about jet lag? Do you suffer from jet lag? That may wipe another day or two out.
If you only have 1-2 weeks why not consider a destination that is within a few hours driving or flying from your home town?  Our experience over the years is that when you slow down travel you appreciate the destination more and the bonus is that your costs come down as you are not moving from place to place every day.  Less time travelling also means more time to relax and recharge those batteries.
Don't fall into the trap of trying to see everything in those 2 weeks. Not only will you suffer from exhaustion and travel burn-out your costs will increase because you end up spending more on seeing more sights and attractions instead of giving yourself some downtime.
We see this a lot in Vietnam when travellers want to see most of the major cities and attractions that they are spending all their time travelling and not really appreciating all that Vietnam has to offer.
PRO-TIP
If you have only 1 -2 weeks' holiday think about visiting only one state in your home country or one country.
2 – 4 Weeks
If you have 2 – 4 weeks you can venture further.  Maybe take in a couple of countries in Europe, or visit Sydney and Brisbane in Australia.  You may want to have a stopover in Asia on your way to New Zealand or spend your 4 weeks visiting different parts of a country e.g. Thailand's beaches and city breaks.
How about a road trip around Spain?
Or take an RV around the USA?
This, of course, takes more planning or you may just be the type of person who books flights only and the first night's accommodation and then have the flexibility to travel wherever you want whenever you want.
PRO TIP
Check out our Destinations Page for some ideas.
Join our Pinterest Boards for more ideas on destinations.
We have created 3 private Facebook Groups for travel planning, click the link below to join.
Is It The Right Season To Travel To Your Dream Travel Destination
Over the last few years, we have been noticing the number of cities and beaches that are struggling with 'over-tourism'.
Venice and Dubrovnik are the two major ones that come to mind but cities in smaller countries such as Cesky Krumlov in the Czech Republic are struggling with day visitors.  Maya Bay on the Island of Phi Phi Ley in Thailand was made famous in the movie "The Beach" was closed in 2021 due to damage to the environment because of the high numbers of tourists.
Other destinations such as Santorini in Greece, Machu Picchu in Peru, Cinque Terra in Italy, Barcelona in Spain and in 2019 Mount Everest in Nepal.  Even the Louvre had to close its doors for several afternoons in 2019 due to too many visitors.
Can you plan your visits to the shoulder or low seasons?  The weather may be cooler but the crowds will be thinner and the costs also should be lower.
Just imagine, 5000 people from cruise ships descending on Dubrovnik's Old Walled City in the height of summer where you are bumper to bumper trying to walk the walls! Or would you like to enjoy the walls to yourself, wrapped up warmly in a jacket in autumn or winter, stopping for a hot chocolate on the way around in one of the many small cafes with stunning views?  We know what we would like. We have experienced the Walls in high season!
Read More: Practical Advice For Those Who Dream of Travel
What is my Budget
Your budget will determine where you travel to and how long you will travel.
The strength of your home currency should also determine your travel destination.  If your $$$ is weaker it may be better to travel internally in your home country or another destination close by that your $$$ spend lasts longer.
What we don't recommend you do is to put your holiday costs on credit when you can't afford to travel.
You may have to change your travel style e.g. from luxury to flashpacking or flashpacking to backpacking. You may even give camping a go or you may take to the roads in an RV.
Travel Budget App
To help keep your expenses under control whilst on holiday we recommend using a Travel Budget App.  There are plenty available.
Flights
If you do not have a destination in mind why not look at Skyscanner's Everywhere Option?  This is a great tool if you are undecided on where to travel to and you want to be able to 'grab that best cheap flights possible'.
Visit Skyscanner, put in your departure city and in the arrival city type in everywhere.
Travelling around Asia? You can save $$ by travelling with budget carriers such as Air Asia.
Read More: How To Save Money on Travel
Travel on Buses, Ferries and Trains
In South-East Asia we use a lot of buses, ferries and trains as we travel around. Our go-to resource for booking tickets and finding out schedules is 12goAsia.
For bus tickets around the rest of the world, we use Busbud. Check out the latest bus schedules and ticket prices here.
Love Visiting Museums?
Tiqets is an online booking platform for museums and attractions that connects travellers worldwide with more ways to experience the culture.
We use Tiqets when we travel, you can too.
Get Transfers – a secure way to go from A to B
GetTransfer provides transfer bookings and chauffeured car rentals at the best prices. Ordering a transfer through our app is more affordable than calling a taxi or hiring a transportation company.
Need to store your luggage when you travel?
We use Bounce – check them out here
What is the Best Travel Card To Use
I thought I would share a service that I use that I couldn't live without, not just for running my business but for travelling too.
Wise is an online bank and foreign currency transfer service ( formerly Transferwise) that allows you to have money in 50+ currencies, and convert between them at the real exchange rate whenever you need. It's free to sign up, and there are no monthly fees.
It comes with an immediate Visa debit card that allows you to make payments and withdrawals wherever you are in the world in over 40 currencies (you get an electronic card immediately and a real card about a week later in the mail). There are lots of great reviews about this – here is the link here
I use the Visa to make all my travel bookings and for spending in Greece and I use the account to move currency between US, EU, and AU, at much lower rates than any other service I know of. You can also use the card to access cash at ATMs just like any card.
This is my affiliate link if you want to sign up. 
Accommodation
We recommend using a hotel website such as Booking.com.
If you book your hotels in advance you can save further by taking the non-refundable option.
If you enjoy staying at a particular chain of hotels join their frequent stay programmes so that you can take advantage of free night stays or even better sign up for their credit cards and build up extra points when you purchase items with their cards.
In some countries like South America, we stay in private rooms with ensuites in hostels.  Not only do we save money but we also enjoy the camaraderie of other travellers who have some great tips and tricks as well.  These days hostels are for everyone.
PRO TIP
We were given a great tip from an expat who lives in the Middle East and who travels to Dubai frequently.  Dubai has an oversupply of hotels.  He recommends that you leave your booking to the day before and you can usually reserve accommodation at a 4 or 5-star hotel for the price of a 2 or 3-star.  We left our booking for the morning we were travelling and made great savings.
We now use this same method when we are looking for accommodation in other cities.  We look at the prices for the next day and compare that to the prices of the dates we are looking at.  Just make sure you check if there are any holiday periods during your visit.
Who Am I Travelling With?
For a successful vacation with family, friends or your partner, experience has taught us that you do need to agree upfront on what each person's desires and outcomes are.  We would recommend sitting down with one another and preparing a list of what you each want to do, even to the extent of discussing what your daily budgets are. You don't always have to do things together, sometimes it is better to have some time apart to do the things that you would like to do.
If there are children involved you need to set some time aside for activities that they like to do.  A vacation can quickly go downhill if the parents spend all day visiting museums when the children want to spend time on the beach or at the playground or activity centre. If you are a group of friends travelling some may like to party in nightclubs at night and others may want to have an early night and enjoy early morning activities such as yoga.
What Am I Travelling For?
What sort of vacation are you craving?
Passports and Visas
Do you need a passport and a visa to travel?  If you have to renew your passport you need to allow a couple of months for the process.  Entry requirements for all countries is that you have to have 6 months validity left on your passport.
Now that there are Covid regulations do you need a health declaration form to travel?
You need to check whether you require a visa.  We recommend that you check with iVisa below.
Travel Insurance
We advise our community to always take our travel insurance.  If you can't afford travel insurance you can't afford to travel.  You just never know when you need it.
Do I need vaccinations?
We recommend always checking with the country that you are travelling to on the latest vaccination requirements.  Check with your local Dr or Medical Centre what is recommended and do not forget to keep your vaccinations up to date.
Health and Safety
If you require medications make sure you have enough to last your journey.  We carry a First Aid Kit when we travel. We always register our travel plans with our Government's website – smarttraveller.com.au and check their country updates. Your country will have a similar website.
Read More: Keeping Fit On The Road
Should I book a vacation package, book through a travel agency, or one of the many travel sites?
If you are thinking of a holiday package that includes flights and accommodation and at times airport transfers and meals it is worth chatting to a travel agent.
If it is only flights I would recommend looking at Skyscanner and comparing prices with a travel agency.  Some travel agencies have special flights with carriers that they can offer.
For city tours, attractions, airport transfers and 'skip the queue tickets' for attractions we recommend the following company- Get Your Guide.  Have you considered what places to go to when visiting a city for the first time?
We use Get Your Guide because:
Easy cancellation
Mobile vouchers
A wide range of selection
Last-minute availability
Check out Get Your Guide Tours here.
Read More: Have you read our story on how we ditched our corporate jobs to live a life of world travel
Car Rental
With car rental, you can book to collect cars from the airport or the city centre. Compare the prices of both pick-up and drop off, sometimes it works out cheaper to pick up and drop off at city locations. You must factor in the cost of getting to that location by taxi or Uber.
Sometimes we have looked at booking car rental in local currency and comparing it with our home currency to work out what is cheaper.
Look at non-refundable bookings as well, you can save $$ on booking in advance and opting for the non-refundable booking (ensure though that you have taken out travel insurance.
Compare car rental prices here
Need an International Drivers Licence? You can now purchase them online here.
If you need some new luggage, travel gear, technology or cameras or some reading material for the plane check out our To Travel Too Shop in conjunction with Amazon. We also have a range of travel guides to assist you in choosing where to travel to.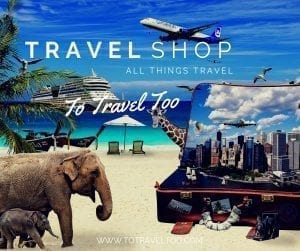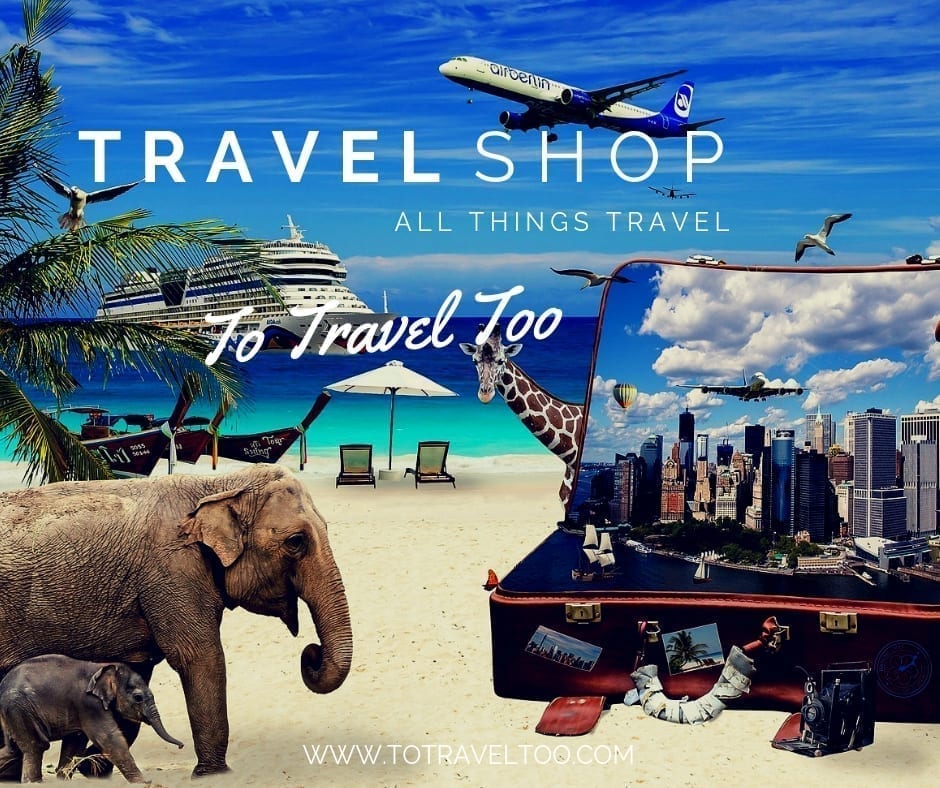 In conclusion, choosing the right travel destination is a personal decision that requires careful consideration of various factors. By determining your interests, preferences, budget, and time constraints, you can narrow down your options and select a destination that aligns with your desires.
Additionally, conducting thorough research on potential destinations will provide valuable information about safety concerns, local customs and traditions, attractions to visit, and the overall experience you can expect. Ultimately, selecting the right travel destination will enhance your trip and create lasting memories. So take the time to plan effectively and choose wisely before embarking on your next adventure. Happy travels!
If you enjoyed our article why not PIN it for later: