"Would you like to escape Dubrovnik and enjoy lunch in Cavtat and enjoy a drive around the Konavle region" said Bozidar Jukic from Insider Holidays of Dubrovnik. After our incredible Wine Tour with Ana Bitanga from Insider Holidays, how could we resist! Another day to enjoy day trips from Dubrovnik.
Croatia has so many beautiful destinations, it is so hard to choose where to travel, we can recommend spending at least 10 days travelling Croatia ideally more if you have the time.
(Editor Update 2021)
This post may contain affiliate links. Please see our disclosure for more information. As an Amazon Associate, we earn from qualifying purchases (if applicable).
We loved Dubrovnik so much we even wrote a guide book on our experiences. You can purchase it here through Amazon.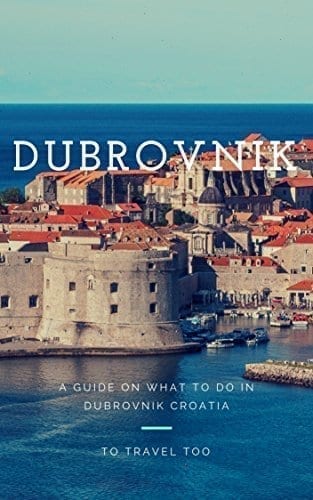 A Day Tour From Dubrovnik
18km from Dubrovnik is the pretty town of Cavtat, which was founded by the Illyrians and Greek traders around 228BC. It was originally called Epidaurum and later became a Roman colony. Cavtat has many palaces, summer houses and apartments and has a population of around 2,000.
Explore the Old Town part of Cavtat, as accompanied by a local guide. You will hear insiders knowledge about the history and importance of this small town, with your guide on hand to answer any questions which may arise throughout your tour. Book your tour here
Where To Stay in Cavtat
For a range of different types of accommodation available in Cavtat Croatia click our link here
Where To Eat in Cavtat 
There is a 7 km promenade around the enchanting harbour of Cavtat which is lined with restaurants and cafes.  Today we were lunching at "Bugenvila" a favourite restaurant of Bozidar and Ana.
When we entered the restaurant we felt that we were in the South of France or in Naples or Sorrento in Italy.  A calming atmosphere coupled with the view over the harbour and the promise of lunch at one of the region's leading restaurants was just what we needed.
The lunch menu had a unique lunch theme or you could have the a la carte alternative:
Blue Menu – Fish
Red Menu – Meat
Green Menu – Vegetarian
The food was excellent with a combination of tastes that we had not experienced before.  We just have to share what we had with you.
Duncan had the Red Menu:
Bacon, Prosciutto, Melba Toast
Ice Cold Gazpacho, Stracciatella, Cucumber
Ox Cheeks, Mashed Potatoes, Summer Greens
I had the Green Menu:
Bruschetta, Olive Tapenade, Organic Goat Cheese
Ice Cold Green Lettuce Gazpacho, Almonds
Hokkaido Risotto, Pumpkin Seeds, Pumpkin Oil
I am not a big lover of olives, finding them to be quite bitter, but as they were part of my first course I really needed to try them. To my surprise, they were not bitter, really tasty and my faith in olives now has been restored.  Even Duncan was amazed that I had finished the dish, he was looking forward to eating them for me. The flavour of the Lettuce Gazpacho was nothing like I have ever tasted before plus the added additions of the locally grown almonds gave a nutty taste to an already flavoursome fresh-tasting soup.  The Risotto – well I have run out of adjectives now, tantalising!
We didn't hear much from Duncan which meant that he thoroughly enjoyed his 3 courses as well.
As an accompaniment to my coffee, I enjoyed a locally made Sour Cherry Brandy.
The meal was one of the very best that I have ever had.  Service was impeccable, there was nothing we could fault the restaurant on and we will certainly return when we are next in the region (which we hope won't be too long).
Time to walk off our lunch, Bozidar gave us an option – the historical sites of Cavtat or a walk around the harbour foreshores, we chose the latter.
A walk that led us past many cypress trees with their fresh evergreen aromas, palm trees and the many shimmering blues of the ocean.  All too soon we were back at the car and ready for our next adventure into the  Konavle region.
The Konavle region is the most southern part of Croatia leading down to the border with Montenegro.  It is a region full of lovely old stone houses, and wineries that produce white wines and well-known Cabernet Sauvignon and Merlot.  Up in the hills, it is very lush and green. A wide variety of fruit and vegetables are also grown in this region.
Country Estates run local cooking classes, you can go horse-riding, hiking and even enjoy a tour a cycling tour or  ATV Safaris.
It was hard to imagine that the whole area was occupied during the 1991-1995 war, many people were forced to leave their homes and those who escaped returned to find their homes burnt to the ground.
Konavle is where you can come and escape to, just 35 minutes from Dubrovnik, the drive is pleasant and peaceful as you wander through the many small villages.  In the main village of Gruda the silkworm industry is still thriving.  Women were and still are the breeders of the silkworms and they used to look after them by having pouches hanging around their necks with the silkworms inside to keep them safe.  The threads of silk produced by the silkworms were used to weave their traditional dresses.  Today the material is used for purses, wedding gowns and placemats and can be found throughout shops in Cavtat and Dubrovnik.
Bozidar and Ana took us to one of the restaurants they use on their specialist food and wine tours.  The restaurant, Konavoski Dvori, located just outside Gruda on the Ljuta River, offers traditional Croatian food served with waiters dressed in a traditional regional dress.  The river flows through the restaurant and gives a calming effect to the diners who are enjoying many of the local dishes such as 'petka' a veal and lamb dish with potatoes cooked under 'an iron bell' in a fire pit filled with hot ashes.  Octopus can also be cooked in this manner, but you must call ahead and preorder.  Other specialities that they offer on their menu are homemade smoked ham, cheese in olive oil, home-baked bread and grilled trout.
On checking the reviews on TripAdvisor we found that it was #1 in the Konavle region. Another reason for us to return.
As it was getting late in the day we headed back towards Dubrovnik but we could not let an opportunity pass to visit the 415 metre high Mount Srdj that towers over Dubrovnik and the Old City.  Srdj Mountain can be reached by car or the Cable Car that starts from just above the town near Ploce Gate.  For those who want to hike to the top, there is a pathway.
Read our article on the Panorama Restaurant on the top of Srdj Mountain.
The view is stunning over the City and the adjacent islands including Lokrum Island.  There is a cafe and restaurant and a museum about the Croatian War of Independence which is located in Fort Imperial that dates back to Napoleonic times.
Our huge thanks go to Bozidar and Ana, who hosted us, for the lovely afternoon of good food, local knowledge, stunning scenery and great company.
For more information on the tours that Bozidar and Ana conduct in and around Dubrovnik click here.
If you enjoy Croatian wine Bozidar runs Croatia Wine Tours.
If you enjoyed this blog post, you may enjoy our several other blog posts on Dubrovnik and Croatia, feel free to share them with your family and friends.  This is one incredible destination and we believe it should be on your bucket list.
Pinterest
Are you on Pinterest? We are at To Travel Too and we have many travel-related boards check us out at Pinterest.  If you enjoyed our article why not pin it to your board.
Visit Cavtat General Information
Cheap Flight Deals to Dubrovnik
Find the cheapest flights with Skyscanner who then directs you to the airline's website with no extra fees to pay.
Transfer from Dubrovnik Airport to Cavtat
You can pre-book a transfer from Dubrovnik Airport to Cavtat here.
Bus Travel Around Croatia
Croatia is easy to travel around by bus. For the latest bus schedules and ticket prices click here.
Car Hire in Croatia
If you would like to hire a car from Dubrovnik Airport or Dubrovnik City centre click here for more details.
Travel Insurance
We recommend taking out travel insurance as soon as you book your flights and pay deposits on any cruises, tours or hotels.
If you are located in Australia or New Zealand click here for the latest quotes.
If you are located in the rest of the world click below for the latest quotes.
Travel Shop
Travel smarter and safer with products from our To Travel Too Travel Shop.  If you are looking for the latest luggage, guidebooks or travel accessories we have you covered with over 800 travel products to choose from.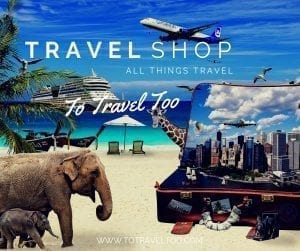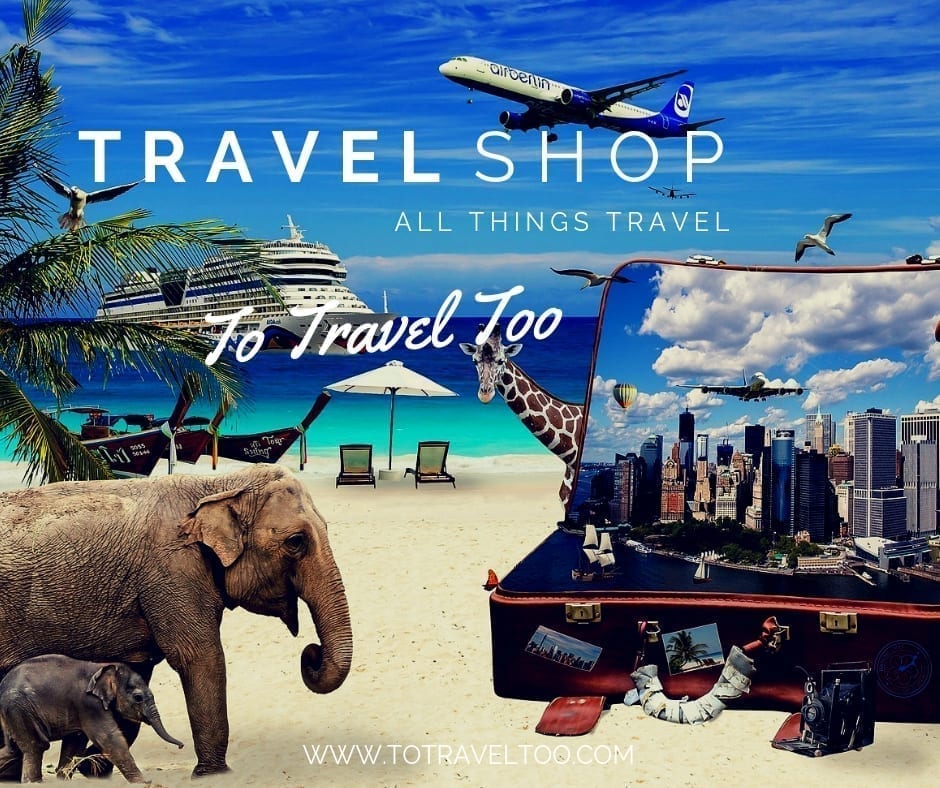 Articles to inspire you to travel to Dubrovnik:
Dubrovnik Tips From an Insider
Panorama Restaurant Review – Reservations Required Complimentary Review
Visit Split and its Green Market
Luxury Stay in Dubrovnik at Sun Gardens Resort
Why Croatian Wines Won Us Over