When you visit Sa Pa from Hanoi, you will have the rare chance to see all four seasons in one day.
In the morning, the temperature is cool. As noon approaches, the temperature in Sa Pa goes up until the sun is directly above, and the temperature is in the mid-30s. In the late afternoon, you'll see mist and clouds and at night, you'll feel the cold of alpine winter.
The mild weather in the morning and early afternoon makes it a great time to trek through the villages and visit the local markets. During your stroll, stop for a moment and enjoy the area's many natural wonders, such as the towering limestone cliffs, the untamed beauty of the forest, and the winding streams.
This post may contain affiliate links. Please see our disclosure for more information
Join our private Facebook Group – Vietnam Travel Planning here to assist you in your travels around Vietnam.


Where is Sa Pa
Sa Pa is a beautiful village in the Hoang Lien Son mountains in northwest Vietnam, not far from China's border. It is often called "the Tonkinese Alps." In the Sa Pa region, you can find rice terraces, lush trees, and Phan Si Păng (Fansipan), the highest mountain in Indochina.
Distance from Hanoi to Sa Pa
The distance between Hanoi to Sa Pa is 315 kilometres by road and 252 kilometres by Air.
Hanoi to Sa Pa Travel Time
Travel time from Hanoi to Sa Pa is around 4-5 hours.
How to get to Sa Pa from Hanoi
From Hanoi to Sa Pa, you may choose from six modes of transportation: a train, luxury train, bus, luxury bus, private car, or plane.
Hanoi to Sa Pa by Train
Hanoi-Lao Cai
During the holidays, more trains are going from Hanoi to Lao Cai. SP1 and SP3 trains go the fastest and stop the least. VIP sleepers, first-class sleepers, and second-class sleepers are all available on both trains.
The train travels overnight departing Hanoi at 10.00 pm and arriving Lao Cai at 5.55 am. Food is not provided. Bring water and snacks.
Lao Cai-Sa Pa
Sa Pa Town is 35 km from Lao Cai City. Sa Pa is 50–90 minutes away. Travel via bus, taxi, or private automobile. Plan your transportation to Sa Pa to avoid problems when you land in Lao Cai early in the morning.
The best deal is to take the bus. The Lao Cai railway station bus stop is near the car park, to the left of the main gate exit. Yellow and red are the colours of buses. At 5:50 am, buses leave the Lao Cai station every 20 to 30 minutes. A bus ride to Sa Pa takes an hour and a half and costs VND 30,000.
There are also private car or minivan transfers available. You can also book a seat on a minibus that goes through Sa Pa O'Chau or have your hotel pick you up in Lao Cai.
Hanoi to Sa Pa by Luxury Train
From Hanoi, take a luxury train to Lao Cai Railway Station, 40 kilometres from Sapa. After that, take a local bus or cab from Lao Cai to Sa Pa, which takes around an hour upwards. Private railway companies provide shuttle buses for this leg.
The Sapaly Express Train Schedule and Booking details here.
Victoria Express Train, one of the most luxurious Hanoi-Sa Pa trains, offers passengers solitude and luxury. The train's luxury cabins, bar, and restaurant accommodate 40 people.
From Hanoi to Lao Cai (Train SP3): 22:00–06:00.
Victoria Express Train tickets cost roughly 2,600,000 VND each.
You can book as a package which includes Sapa and Halong Bay. Full details here.
You can read our review of our travel with the Victoria Express Train to Sapa here.
We also travelled with them to Halong Bay – you can read our review here.
Bus from Hanoi to Sa Pa
A bus trip from Hanoi to Sa Pa, which is 314 kilometres apart, takes 4 hours and 33 minutes on average.
Each day, buses depart every four hours. Inter Bus Lines, Sao Viet, and Green Lion Bus are the service providers. Most of the time, 56 buses operate each week; however, the schedule may vary on weekends and holidays.
Luxury Bus from Hanoi to Sa Pa
The luxury bus ride takes more than 6 hours. But there are two 10-minute breaks built into the schedule so you can use the bathroom and get something to drink.
Up until Lao Cai, the CT05 highway is mostly level. After Lao Cai, the route becomes winding and steep.
It's better than other ways to get around, like trains, because you don't have to transfer.
At 7 am, the luxury bus leaves Hanoi and arrives in Sa Pa at 1 p.m. If you want to use the Luxury Bus service, you can buy tickets online for about VND 290,000.
Hanoi to Sa Pa by Private Car
This is most likely the fastest way from Hanoi to Sa Pa. Private car rentals are accessible at all hours of the day and night. They will drive you wherever in Sa Pa and pick you up from your location in Hanoi. There is plenty of baggage space. Private automobile rentals include air conditioning and, in certain situations, wi-fi.
Hanoi to Sa Pa by Flight
Flights from Hanoi to Sa Pa are not direct. The airport that is closest to Sa Pa is Noi Bai International Airport (Hanoi's International Airport). You can only get there by bus or private car transfer.
For private car transfer details read more here.
Noi Bai Airport to Sa Pa by Bus
Buses are easy and cheap for tourists to use. There are Noi Bai–Lao Cai–Sa Pa sleeper buses that run during the day and at night. Choose a bus based on what you need for your trip. From 6 a.m. to 11 p.m. every day, there are 20–25 trips on sleeper buses to and from Hanoi Airport. Bus tickets average $10.78.
Noi Bai Airport to Sa Pa by Private Car
From Noi Bai, people can hire a Private Car with 9 or 11 seats. Today, this route is used by a number of bus companies, such as Hoang Yen Express, GreenLion Bus, Dream Transport Limousine, and Hoang Phu Limousine. On average, a private car rental ride to Sa Pa will cost between USD $12.07 and USD $13.8.
Read here for more information
2-Day Tour from Hanoi to Sapa
From our partner Get Your Guide the tour description is as follows:
Day 1: Hanoi – Sapa – Cat Cat village
(Meals: lunch, dinner) Depart Hanoi for Sapa early in the morning. Stop for short breaks in Phu Tho Province and Lao Cai city before arriving in Sapa town. Be greeted by a representative in Sapa and enjoy lunch with local Vietnamese dishes.
In the afternoon, trek to Cat Cat village, the home of the Black H'Mong people. See the Cat Cat Waterfall and the hydrofoil constructed by the French during the 19th century. Visit a local H'Mong family and learn about their culture and customs. Then, trek back to Sapa for dinner. Spend the night in a hotel in Sapa.
Day 2: Sapa – Fansipan Peak – Hanoi
(Meals: breakfast, lunch) After breakfast, transfer to the cable car station. You can purchase your ticket in advance here.  Then, take the 20-minute cable car ride up Fansipan by yourself. Admire the spectacular scenery, visit the pagoda, and climb the 600 steps to the peak, known as the Roof of Indochina.
Return to Sapa and have lunch at the hotel. Enjoy time to explore Sapa on your own before boarding the sleeper bus back to Hanoi.
Conclusion
We hope our article helps you on your travels from Hanoi to Sapa.
Travel Tip: If it is the holiday season make sure you make your bookings well in advance of travel.  Sapa is a popular destination, especially travelling by cable car to Fansipan.
You can book your Fansipan Cable Tickets here.
Flights into Vietnam
Budget carrier Air Asia has flights into Hanoi, Ho Chi Minh City, Danang and Nha Trang from various Asian cities.
Do You Need an e-Sim for Vietnam
Do you need a visa for Vietnam
Some countries are exempt but most will need to apply for an e-visa.
Travel Insurance
We recommend taking out travel insurance as soon as you book flights, hotels, tours and cruises.
For the latest in Vietnam Travel Guides and travel luggage and travel gear see our To Travel Too Travel Shop.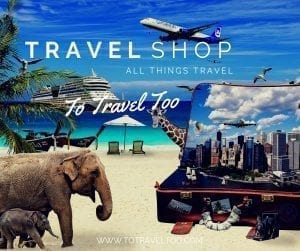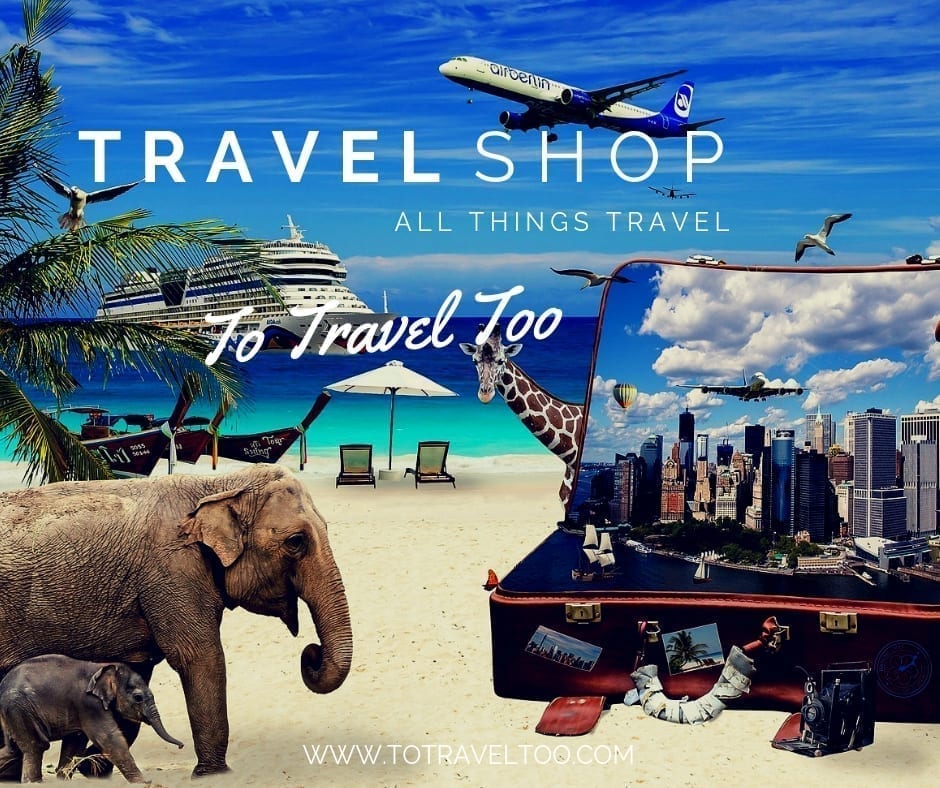 Pinterest
Are you on Pinterest? We are at To Travel Too and we have many travel-related boards check us out at Pinterest.  If you enjoyed our article why not pin it to your board and read it later?