Have you visited Bruges? Are you planning to spend a weekend in Bruges in Belgium?
We had already visited Brussels but were keen to visit Bruges and Ghent and our time in Bruges coincided with a weekend, what could be more fun. We were fans of Belgian beer, Belgian chocolate and of course their famous Belgian waffles and our Bruges weekend break needed to include all three. We also wanted to roam the medieval city and its cobblestoned streets and alleyways and stroll alongside the canals. Bruges is known as the Venice of the North.
What would you like to do on your Bruges visit? Read on for our suggestions. You can use our following weekend in Bruges itinerary for a midweek 2 days visit to Bruges too!
Here is our weekend in Bruges itinerary:
Day One in Bruges
In the morning take a boat tour in Bruges
We recommend doing a Legends Walking Tour in the afternoon.
You can take a private Legends Walking Tour which is highly recommended.
"Walk through the historical heart of Bruges with a personal local guide on a private walking tour. Visit the so-called Lake of Love and take photos at the most photographed spot in town.
The highlights include the Market Square, the Church of Our Lady, St. John's Hospital, the Gruuthuse Palace, the Minnewater (Lake of Love), the Beguinage, Half Moon Brewery, Fish Market, Burg Square, and many more.
Make a stop at the Rosary Quay (Rozenhoedkaai), the most photographed spot in town, where you can take your own snapshots of this memorable spot.
As you explore highlights and hidden gems, you'll get the perfect mix of history, funny stories, legends, and facts — everything you need to make your experience of Bruges authentic and exciting.
By the end of the tour, you'll know more than a local and you'll have a better idea of where to go and what to do during your time in Bruges. As an added perk, you'll receive a booklet with discounts and gifts at local restaurants, museums, and shops."
Day Two
Now that you have taken a boat cruise and a walking tour.  Let's look at some gastrononmic delights – chocolate, waffles and beer tours.
You have a choice of the following:
Belgian Waffle Making and Beer Tasting
Belgian Private Food Tour with 10 tastings with a local
Make sure you allow some time to wander around the numerous chocolate shops in Bruges and enjoy one of the many bars and restaurants.
This post may contain affiliate links. Please see our disclosure for more information. As an Amazon Associate, we earn from qualifying purchases (if applicable). 
You can now download our article and walk Bruges with our recommended places to visit offline – click the following link for more information.
Things to do in Bruges
Fun Things To Do at the Weekend when Visiting Bruges if you are a Food Lover
Would you like to create your own Belgian chocolates?
Tour description from our partners Get Your Guide:
"During this 2.5-hour workshop, you'll learn how to temper chocolate to craft 2 types of Belgian chocolates. The 2 chocolates you will craft throughout this experience will be as follows:
Pralines: the most famous Belgian chocolate, consisting of a delicate chocolate shell with a creamy filling. You'll learn how to make both the shell and the filling from scratch.
Mendiants: chocolate discs studded with dried fruits, both crispy and delicious. You'll make at least 30 chocolates, which you can either eat on the spot or take home to family and friends. With these easy techniques and chocolate theory, you will also be able to make your own chocolates once you return home.
Book your Belgian Chocolate Workshop here:
1.5-hour Belgian Waffle Workshop
Tour description from our partner Get Your Guide:
"Your tour takes place in a delightful workshop in the Ezelstraat Quarter of Bruges. It will be there that you will discover the art of the Belgian waffle, throughout a 1.5-hour waffle-making workshop.
Following a short introduction, you will begin to follow your recipes, splitting into teams. Everything you need to create your waffles is provided, including ingredients, take-home recipes, kitchenware, assistance, and demonstrations. You can prepare the waffle dough, bake it, and then decorate your waffles with whipped cream, chocolate, and seasonal fruits. You don't need any previous cooking experience to attend the workshop, and kids are welcome too.
Feel free to make crazy topping combinations; cream, chocolate, honey, fruit, the choice is yours. At the tour's conclusion, you can take photos of your creations, before enjoying them with a complimentary drink.
Book your Belgian Waffle Workshop here
How about combining two of our favourites – a beer and chocolate tour?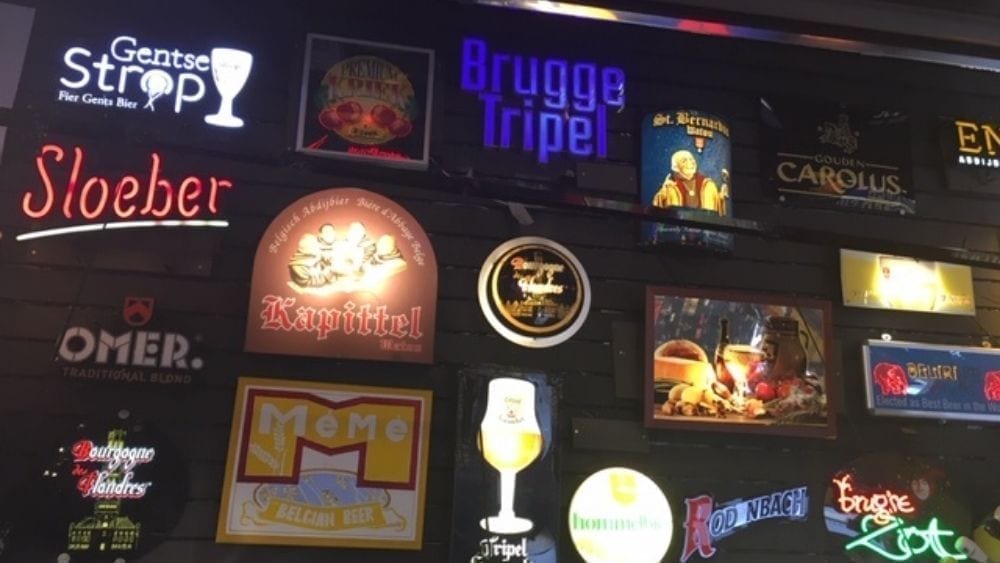 Explore the historic centre of Bruges on a private 3-hour tour, and marvel at the medieval squares and monuments. Sample delicious chocolates at the Choco-Story Museum and enjoy a 3-course lunch at the De Halve Maan brewery.
Book your Belgian Beer and Chocolate Tour here
To find the best Chocolate and Strawberry Waffle in Burg Square, Bruges head to Gelateria
Around 11 am during the day John Van Opdury turns up on Burg Square to sell his famous Belgian waffles with chocolate and fruit.  You will know when he turns up there is a very quick long and winding queue forming. You know when they are the best waffles in town as they are cooked before your very own eyes.
NB: the waffles in tourist shops are premade and microwaved.
Visit Bruges Canal
Enjoy boat tours in Bruges on the canals.
Local operators provide local boat tours on Bruges canals.
Bruges Walking Tours
Take a Legends Walking Tour in Bruges.
The Legend of Bruges tour takes 2 hours. It is a free walking tour.
Meeting place: Grote Markt in front of the statue.
Places included in the free walking tour are:
Market Square | Belfry | Gruuthuse Palace | St. John's Hospital | Beguinage | Lake of Love | Brewery | Smallest Street | Church of Our Lady | Bridge of Love | Dijver | Rosary Quay | Fish Market | Burgh Square
During our tour we learnt about the history of Bruges.  Some of the highlights are:
in the 9th century Bruges started out as a small settlement near the river
Bruges was plundered by Vikings who sent the goods back to Norway
the first-ever stock exchange was in Bruges
the noble house of Burgundy moved to Bruges and ruled the empire from there, Bruges became the richest city in Europe
Famous Flemish Painters such as Jan Van Eyck and Hans Memling made their home in Bruges
Bruges was a major cloth trading centre in the late 13th century
Bruges decline started in the 15th century when the Zwin, the waterway that linked Bruges to the sea, silted up
There are around 80 bridges in Bruges
The city centre is listed as a UNESCO cultural heritage site
Visit the Groeningen Museum
Address: Dijver 12, 8000 Bruge
Visit The Belfy in Bruges
You could call it the leaning tower of Belfry as it leans a metre to the east.
You can pay a small fee and climb the 366 steps for spectacular views of Bruges.  The Tower stands 83 m high. The tower was used as a watchtower. There are different bells located inside the tower to indicate:
danger
time
important announcements
Address: Markt 7 Bruges
Visit The Lace Centre (Kantcentrum VZW)
Bruges is famous for its lace-making.  Visit the Lace Centre for locally produced lace.
After Bruges went into decline during the mid-18th century it became the poorest city in Belgium. Lacemaking became an essential part of the economy during this period providing work for the women of Bruges.
A lace festival is held during August over 4 days.
Address: Balstraat 16, 8000 Bruge
To Travel Too Tip
Beware of some of the lace that is sold is the tourist shops in Bruges as it is not made in Bruges but mostly made in China.
Visit the Friet Museum
Address: Vlamingstraat 33, 8000 Bruges
Bruges is also famous for its fries.  They have even dedicated a museum to fries.
There are green food trucks in Markt Square, the one on the right sells the best fries according to our tour leader in our Legends Free Walking Tour.
Visit the Choco- Story Museum
Address: Wijnzakstraat 2 8000 Bruges
Learn about the history of the cocoa bean from the Aztec period through the ages. Watch the making of pralines and you get to sample the finished product at the end.
Visit the Beguine Houses of Bruges
The Beguine Houses are homes that single and widowed women used outside the walls of the convent.  You can view these houses on the Legends Walking Tour.
Address: Begijnhof 24-28-30 , Brugge
Beer in Bruges
There are many breweries in Bruges to visit.  Here are some tours that you could consider:
Take a Beer Walk Bruges Tour visiting the Beer Museum, Bourgogne des Flandres Brewery, 't Brugs Beertje a pub with over 300 Belgian Beers available, Cafe De Kuppe and 'T Zand.
Bruges Brewery Tours
Brewery Bourgogne des Flandres
We enjoyed their Brewery tour starting with the history of their beer making and finishing with an ice-cold Belgian beer in their beer garden by the river.
Would you like to do a tour here as well?
Address: Kartuizerinnenstraat 6
TUESDAY – SUNDAY

Closed on Monday except during Belgian school holidays

10:30 – 17:00
ALE HOUSE
10:30 – 18:30
De Halve Maan Brewery
They have the 1st beer pipeline in world that is 3276km long. The pipeline was built because the owner was having transport problems in the city with his beer trucks causing traffic jams. He came up with the idea of building a pipeline to transport the 1500 gallons of beer per hour underground to the bars in Bruges.
Tour:
Explore the historic centre of Bruges on a private 3-hour tour, and marvel at the medieval squares and monuments. Sample delicious chocolates at the Choco-Story museum and enjoy a 3-course lunch at the De Halve Maan brewery.
More Things To Do in Bruges
Day Trips to Bruges from other European Cities
Accommodation in Bruges: Best Bruges Hotels
One of the best hotels in Bruges is the luxury Maison Le Dragon, a private B & B guesthouse. The location is perfect for visitors, just a 3-minute walk to the Belfry of Bruges.

Latest Tripadvisor Bruges review on Maison Le Dragon:
"We stayed here early in January and it was wonderful. Perfect location – quiet, but literally just 3 mins walk from the main square, beautiful rooms and Emmanuel was the friendliest and most generous host – he basically planned our whole weekend walks around the town for us! Add possibly the most beautifully presented breakfast we have ever seen and we could not recommend highly enough."
Unfortunately, we cannot recommend our hotel that we used as it has closed.
Accommodation in Bruges
Best Restaurants Bruges
Tripadvisor Bruges has listed the top 10 restaurants in Bruges rated by travellers.
Cheap Flights to Brussels
Find the cheapest flights with Skyscanner who then directs you to the airline's website with no extra fees to pay.
Bruges Metro/Buses
For more information on transport around Bruges click here
Bus Tickets Around Europe
For the latest bus schedules and ticket prices click here
Car Rental in Belgium
For the latest car rental deals in Belgium click here
Travel Insurance
We always recommend that you take out travel insurance when you travel.  The best time to purchase your policy is when you pay for flights and hotels and pay deposits on tours and cruises.
Do You Need a Schengen Visa?
FAQ's on Bruges
How far is Bruges from Brussels?
By train, it is 89 miles and there are 75 rail journeys per day. The average journey takes 57 minutes.
By car, it is 98 km and takes 1 hour 13 minutes.
What is the airport in Bruges?
The closest airport to Bruges is Brussels which is 110km away.  We flew from the Czech Republic to Brussels and caught the airport train to Bruges, it was by far the easiest way to reach Bruges.
Are shops closed on Sunday in Bruges?
Shops in Bruges are open from Monday to Saturday from 10 am to 6 pm. Most shops are closed on Sundays, there are a few speciality shops that will be open especially around the heart of the city.
What is there to do in Bruges on a Sunday?
When you visit Bruges on a Sunday we recommend that you take a boat cruise, or a Legends Free Walking Tour.
Enjoy eating fries in the Markt.
Visit the Koeleweimolen and Sint-Janshuismolen mills – two of the windmills of Bruges.
Visit the Groeningen Museum – opened between 9.30 am and 5.00 pm
What are the top Bruges attractions?
The top Bruges attractions are brewery tours and boat tours of Bruges canals.
When is the best time to visit Bruges?
To visit Bruges when the weather is warm and mild is to travel in the peak time from June to August.
How many days should I allow to visit Bruges?
Most of the things to do in Bruges are centred around the Old Town – the minimum amount of time we would recommend is 2 days and maximum 3 days.
To Travel Too Travel Shop
Need some new luggage? Do you want to read the latest guidebook on Belgium?
Travel smarter and safer with products from our To Travel Too Travel Shop.  If you are looking for the latest luggage, guidebooks or travel accessories we have you covered with over 800 travel products to choose from.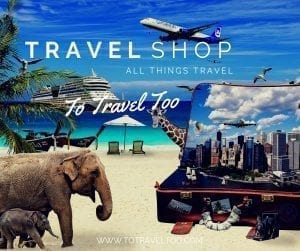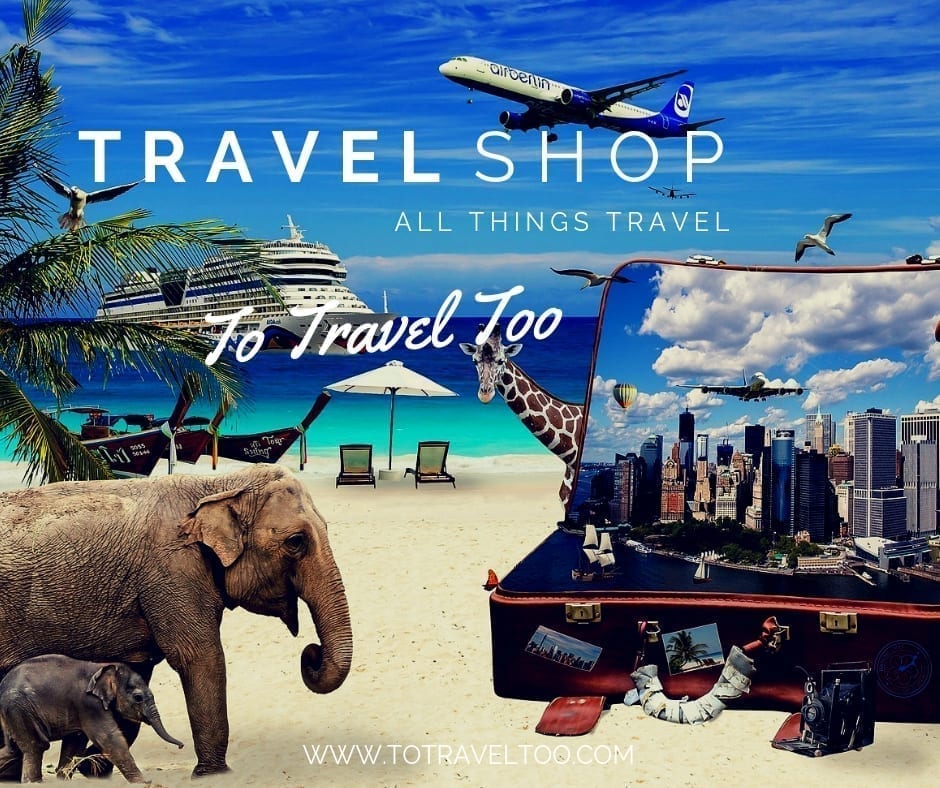 Pinterest
Are you on Pinterest? We are at To Travel Too and we have many travel-related boards check us out at Pinterest.  If you enjoyed our article why not pin it to your board?
If you have any questions or would like some advice we would love to hear from you. You can reach us via our Facebook page or email us here.
Final Words
We hope you enjoyed our article on our trip to Bruges – feel free to share with family and friends who are planning a Belgium itinerary. Check out our other destinations in Belgium to add to your itinerary.