The most common reason for travellers visiting Vietnam is to see Halong Bay (HA LONG BAY), one of the country's most famous sights. Every year, about 6 million people travel to ride on one of the numerous historic wooden junks.
This guide will make your trip to Halong Bay as smooth and enjoyable as possible. Our options on how to travel from Hanoi to Halong Bay.
This post may contain affiliate links. Please see our disclosure for more information.
Join our private Facebook Group here – Vietnam Travel Planning
Why Visit Halong Bay?
If you're still planning to visit Halong Bay, here are several valid reasons to do so. Halong Bay is certainly worth every minute of your time!
A World Heritage Site by UNESCO
Ha Long Bay was designated a UNESCO World Heritage Site in 1994 for its remarkable natural beauty. In addition, the World Heritage Committee designated Ha Long Bay in 2000 for its exceptional geological and geomorphological importance.
It's 100% natural.
Halong Bay is one of the most incredible sites in the world because it is entirely natural, with no modifications or artificial elements. Ha Long's breathtaking karst outcroppings are the result of thousands of years of chemical reactions between limestone and dripping water.
Ecotourism site for those concerned about the environment.
The bay's steep karst outcrops are not only stunning but also suitable for rock climbing. It's enjoyable to get off the cruise ship and paddle around the bay in a kayak or rowboat.
Excellent cruise experience on Halong Bay
A Junk cruise through the wonders of this Bay might last anything from a few hours to a day or even a night, but the experience is absolutely remarkable.
The culinary scene in Halong Bay includes juicy prawns, tasty octopus tentacles, rich crab meat, and other seafood dishes prepared to perfection by expert cooks making it difficult to refuse.
Where is Halong Bay?
Halong Bay is a bay on the North Vietnamese coast. It is inside the province of Qung Ninh, which shares a border with China. The City of Halong is the closest major city.
Tuan Chau Gateway, the Halong Bay cruise terminal, is where most boats and tours set out. It lies on the island of Tun Châu, which a land bridge can reach in about 20 minutes from Halong City.
Distance from Hanoi to Halong Bay
Halong Bay is located on the Vietnamese coast, about 163 kilometres (101 miles) from Hanoi.
How to get to Halong Bay from Hanoi 
Halong Bay, with its spectacular limestone karsts, tropical rainforest, and exquisite beaches, should not be missed. Fortunately, getting there from Hanoi is a breeze.
Hanoi to Halong Bay by train
Travel Time: 6 hours and 45 minutes
Ticket Price: From 90,000 VND 4 USD per person
Booking: Latest times and transport options
Best for: Budget-conscious backpackers and visitors. If you have the time, this is also a terrific way to appreciate the sights on the road.
Take the train for a more real Vietnamese experience, where you may travel at a leisurely speed as the scenery passes by. This is by far the most affordable way to see Halong Bay.
Bus from Hanoi to Halong Bay
Travel Time: 2-3 hours
Ticket Price: 100,000 VND to 250,000 VND
Booking: Latest times and prices
Best for: Travelers on a budget
Local buses are not as pleasant as luxury buses, but they are less expensive. A local bus may be a better alternative when traveling on a budget.
The majority of local buses leave from three main bus stations: My Dinh Station, Giap Bat Station, and Gia Lam Station.
Luxury bus from Hanoi to Halong Bay
Travel Time: 2 hours and 30 minutes – 3 hours
Ticket Price: 400,000 VND to 500,000 VND one way / Pax

Best for: The luxury bus is regarded as one of the most efficient modes of transportation between Hanoi and Halong, as well as vice versa. If you want to be comfortable when travelling, this is the best choice.
Luxury shuttle buses are often 9-seater Limousines and 19-seater Fuso outfitted with upscale amenities.
Hanoi to Halong Bay by private car
Travel Time: 2 hours and 30 minutes – 3 hours
Price: 2,300,000 VND to 4,000,000 VND round trip
Best for Business people, families, and friends travelling together.
Hanoi to Halong Bay taxi fare
Travel Time: 2 hours and 30 minutes – 3 hours
Price: 1,500,000 VND to 2,300,000 VND / taxi-one way
Best for: Families with kids or older people and small groups of up to three to six people can use 4-seater cars, while 7-seater cars are better for large groups.
The biggest benefit of this instant, on-demand mode of transportation is that it saves time. Without stopping, the whole trip could take up to 2.5 hours. On the other hand, other ways of getting around take about 3.5 hours. Taxis are usually easy to use. It picks you up at your door and makes sure you have the utmost privacy.
Hanoi to Halong Bay by bike
Travel Time: 3 hours and 30 minutes – 4 hours
Price: 118,000 VND to 164,000 VND ~ 5 – 7 USD
Best for: Solo backpackers and adventure travellers.
There are several locations in Hanoi where you may hire a motorcycle for as little as 118,000 VND per day. You may seek assistance from your accommodation or directly contact motorcycle rental companies.
Day Tour to Halong Bay from Hanoi
With a day cruise and round-trip transportation from Hanoi, you can save time and see the beauty of Ha Long Bay. Once you get to the bay, you will have plenty of time to explore its various caves and rock formations. You can also choose to kayak or ride in a bamboo boat.
Activities:
Kayak into Luon Cave and then hike to Ti Top island.
Indulge in a scenic ride on a shuttle bus as it transports you along the new roadway.
Spend 5 hours sailing across Halong Bay and taking in the sights.
Explore the area's most interesting and beautiful caverns.
Enjoy a relaxing seafood lunch while cruising.
Conclusion
There are many options on how to get from Hanoi to Sapa.  We have travelled in a luxury bus to board our Emeraude cruise for 2 nights/3 days. Emeraude Cruises is part of the TMG Group – a local Vietnamese travel company.  We thoroughly enjoyed our time in Halong Bay and we hope that you do too!
General Travel Information – Halong Bay
Air Asia, the budget carrier, has flights to Hanoi, Ho Chi Minh City, Danang and Nha Trang from many Asian cities.
Do You Need a Visa?
Vietnamese visas can be done online.
Travel Insurance
We highly recommend taking out travel insurance when you travel. We are using Safetywings Insurance.
Looking for longer tours to Halong Bay?
Travel Shop
Travel smarter and safer with products from our To Travel Too Travel Shop.  If you are looking for the latest luggage, guidebooks or travel accessories we have you covered with over 800 travel products to choose from.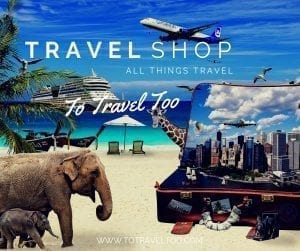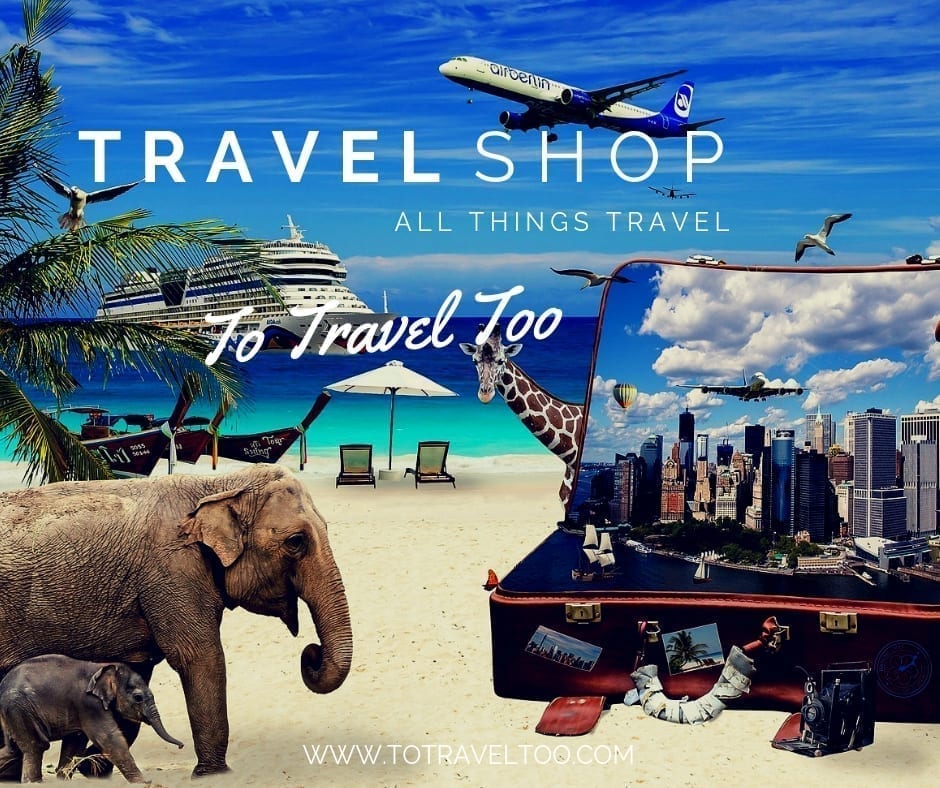 Looking for more destinations to travel to in Vietnam?
How to spend a weekend in Hanoi
Pinterest
Are you on Pinterest? We are at To Travel Too and we have many travel-related boards check us out at Pinterest.  If you enjoyed our article why not pin it to your board and read it later?