How we 'ditched the corporate world' to lead a nomadic way of life.
The Power of Change
"Your power to choose the direction of your life allows you to reinvent yourself, to change your future, and to powerfully influence the rest of creation." —Stephen Covey
This is our story albeit a long one so grab a coffee, a beer or a chilled glass of wine, settle back and enjoy.
For over 30 years Corporations got the better of us. We worked 48 weeks out of 52 weeks, we gave our heart and soul to companies. A 40-hour week was something that was written on our employment contract and never adhered to. Our work-life spread all over the globe from the UK, Australia to Asia.
1989 and 1991 were the highlights of our lives, our two gorgeous boys, Rob and James,  were born. We worked hard, played hard and travelled well from that time on as a family. We wanted to give them the best we could afford. Our happiness was seeing our boys growing up with confidence, where they could believe in themselves and live their lives to the fullest. We believe we have achieved that.
When they grew up and flew the nest our lives still revolved around Corporations. Little did we know that our eldest son Rob's Gap Year in 2012 would change the way we would think about life forever. Rob left it a little late in his life to take his Gap Year. At 22 he left Sydney, Australia to travel the world for 12 months. Most Australians take a gap year when they finish school at around 18.
We never thought we would be grateful for Facebook! Facebook allowed us to 'stalk him' and live his experiences daily. We shared his elation at trekking Machu Picchu and joined him in the festivities of Carnivale in Rio all from the comfort of our sofa back home in Sydney. Our emotions ran high when he had not posted for a few days, not realising that he was camping in the middle of Patagonia somewhere with no Wi-Fi access.
What did our parents do when all they had to rely on was a flimsy airmail letter every month or two from us?
This post may contain affiliate links. Please see our disclosure for more information. As an Amazon Associate, we earn from qualifying purchases (if applicable).
Have you thought of taking a year off work to travel?
We missed him dreadfully and we planned a meet-up in Santorini 10 months into his journey. We hung on to every word of his adventure so far. Two words came to mind – jealousy and envy. Those two words changed to questions from us. Could we do it? Could we break this 'habit' of work, work, work? What the hell, we can do it! Our own Senior Gap Year!
6 months later we were off. It seems easy to say that now, but the 6 months leading up to our departure on 21st February 2013 was one of the busiest times of our lives. Not to mention fearful. Yes, we had fear!  Would we have enough money to sustain us for 12 months on the road? How would we cope as a couple living in one another's pockets 24/7? Why were we venturing into places that we deemed could be unsafe? What happens if we were mugged or scammed or lost our passports? How do we overcome missing and not seeing our boys and family? What happens if one of us has an accident or became ill?
About 18 months prior to meeting Rob in Santorini we had downsized from our 5-bedroom family home to a 2-bedroom apartment on the Northern Beaches of Sydney. Downsizing is not easy. Not only is it very emotional and overwhelming but it is damn hard.
Before we could leave in 2013 we had to downsize a 2nd time. Luckily Rob had returned and we could use his garage to store our furniture in exchange for helping out his rent payment.
A few weeks before we left we were enjoying a coffee and reading the Sunday Papers in a beachside café in Narrabeen, Sydney. Funnily, the cafe was called 'Lifesavers' it has changed hands now and the name. We started to read an article by a leading Australian Family Travel Blogger – Y Travel Blog and how they now lived a life of travel, home-schooling their 2 girls on the road and writing about their experiences. This was their business and of course their passion.
Who would have thought that reading this article would be the start of To Travel Too? They are still our inspiration and in 2018 we eventually caught up with Caz Makepeace, one half of  Y Travel Blog at TBEX (Travel Blog Exchange Conference) in Finger Lakes New York State.
Looking back on that day, the hardest part was coming up with a name for our blog. I can't exactly remember whether it was Duncan or I. A couple of friends mentioned that it was not correct grammar, but what they didn't realise was – to travel too – actually means to us 'that we would like you to travel too, with us' – for our readers to come along on our journey with us. Not glossing over the highs or lows, but sharing life on the road.
That year we had Facebook, Instagram and Twitter. Our website was supposed to be up and running, but we will leave that for another post I guess the title would be "The trials and tribulations of getting a website up and running or not". Suffice to say, and one that we still are not happy about, it took 2 years to have a website. Sometimes, you just have to let go and start again.
We now have Pinterest and YouTube – join our Pinterest board and subscribe to our YouTube channel.
In the end, we started again.  We sourced a local website designer here in Sydney and within a couple of hours, Jodi had the basics up and running all we had to do was to write the content. That was 2015! We did feel then and still feel today that we missed out on 2 years of our community following along with us, we still have content that has not been written or published from that first year. We were grateful for our followers on Facebook, Twitter and Instagram and we still are so grateful for them being with us on our journey since 2013.
Our Own Gap Year – albeit a Senior One! 2013. We ditched the corporate world.
We were leaving home for a whole year of worldwide travel! After many tearful goodbyes over a few weeks, we set off. Fear set in as we boarded our flight to Santiago in Chile. This was our first visit to South America. The large continent that was unsafe, had muggings, where travellers were scammed, where bus accidents were the norm – all the stuff that makes headlines in trashy newspapers around the world. Yes, we did read them.
Not only were we going to this large unsafe continent but also we were going to stay in hostels. In our life of travel before our proposed 'senior gap year,' we stayed in resorts with the boys and corporate luxury hotels for work. But weren't hostels for the young? Weren't they just another name for a party house? What were we doing! We had to embrace change, not only in the way we previously travelled but in the way we were thinking.
I had made a stipulation – if I was going to stay in hostels I wanted a private room with an ensuite and this was not negotiable. Since 2013 we have only ever stayed in one hostel without an ensuite (that was in 2013 in Sao Paulo) and it was only for a night as their ensuite rooms were fully booked. It wasn't a 'bad experience' but I would just not want to make it a regular occurrence.
We also were not going to stay in hostels all the time, we would mix it up with apartments and hotels as well. That year we even spent a night in a Bedouin Tent in the desert in Petra, without an ensuite. The shared shower and toilet block several yards away in the open.  It was an experience under the vast starry night.
So after 14 hours we arrived in Santiago and arrived for the first night at our hostel – the Ventana Sur in the Providencia suburb. Our taxi pulled up at the gate. Music was blaring out! We rang the bell, the gate opened and in we went.
It's not what you are thinking! We were enjoying the sounds of classical music, cupcakes were baking in the oven and sitting around a large table outside under a canopy of grapevines were not only young travellers but also families and travellers of our age. Such a sigh of relief. Even our accommodation took our breath away. We had been given the double room with ensuite at the back of the large manor house overlooking the swimming pool. If you are staying at the Ventana Sur on Friday nights, the owner Ivan puts on a BBQ for the guests, you supply the wine and a dish of some sort. We had walked into what felt like a big family gathering.
What could be a better introduction to our worldwide travel adventures in South America?
With a new sense of confidence and security, we travelled for 3 months in South America trekking Machu Picchu, visiting a favela in Rio de Janeiro, getting soaked on a speed boat under Iguazu Falls, surviving a crazy bus ride from Mendoza to Santiago and enjoying the countries of Chile, Argentina, Brazil and Peru.
The night we were attacked by wild dogs in Mendoza Bus Station and lived to write the article was a lesson learned. At 2 am get a taxi to your accommodation, don't try to walk it.
Moving from South America into Mexico and Central America was a different experience altogether.  Mexico won our hearts immediately. In a month we had stayed in Mexico City, travelled to the colonial towns of Puebla and Oaxaca, extended our stay in Puerto Escondido on the Pacific Coast and eventually told ourselves if we didn't leave soon we would never leave. We still had Belize and Guatemala to visit before we ventured back into the Caribbean side of Mexico to enjoy Tulum and the Riviera Maya before heading to the US and Europe.
We loved Mexico so much we even wrote our first travel guide e-book on our experiences.
In Belize, we both faced our fears and snorkelled with sharks, turtles and manatees in the warm tropical waters off Caye Caulker.
In Guatemala, we witnessed a shaman ceremony on the banks of Lake Atitlan during a private boat tour, braved a harrowing experience on a very cold and windy volcano tour where the next day the volcano decided to erupt.
A very early wake-up call at 3 am had us walking through the jungles of the Tikal National Park with a local guide to see the sunrise over the temples. The low deep roar of a nearby jaguar and the screeching tones of the howler monkey did not deter our adventure that morning. I was praying that our local guide had a torch for me, I did not fancy hiking through the dark and eerie jungle the way he does being guided by the stars. Phew! he had!
Time flew quickly by and before we knew it we were in Europe for the summer. We ticked off all the major tourist places: London, Zagreb, Split, Madrid, Barcelona, Marseille, Cannes, Milan, Venice, Naples, Rome, Florence, San Gimignano, Mykonos, Santorini and Kos.
Feeling exhausted we decided to slow down our travel and spend a month travelling in Turkey. Bodrum, Antalya, Fethiye, Konya, Cappadocia, Selcuk, Canakkale and Istanbul were also ticked off our travel bucket list. Did we really slow down that much? Looking back on it now, no, but we had some great experiences like a hot air balloon ride over the eerie landscapes of Cappadocia, visiting Ephesus in Selcuk, becoming tearful in Gallipoli and enjoying a week in Istanbul. Oh! and the food!
With only 3 months left on this journey, we headed to Jordan and Petra. Sadly we rushed this part of the journey. 4 nights was not long enough. It was a taster of good things to come, we will return when we are not sure.
Heading into Thailand, the next part of our journey was one month in Myanmar (originally Burma). Bangkok was our transit point as we needed to apply for a visa. This achieved, we booked our flights and a new adventure awaited us in this country that was just opening up to the West. We wanted to visit before it became too commercialised.
Once again our fears set in, what was internal travel like? We did not want to fly but we wanted to travel by local buses and trains. We also knew that we did not want to furnish the pockets of the government with our tourist $ and we were very careful who we booked with and who we parted our money with, trying to keep it as local as possible.
Yangon was easy compared to the rest of the country. The buses were cramped, dirty with little or no air-conditioning. The roads in most cases were a little better than country roads back in Australia. Surprisingly accommodation was good and comfortable and within our budget.
Our highlights were a 3-hour train ride in Yangon for USD1 per person, surviving the train ride from Pyay to Bagan, a stunning sunrise hot air balloon flight over the temples in Bagan, travelling from Bagan to Mandalay on a large riverboat for 14 hours with only 4 other tourists on board, as well as staying on Inle Lake and experiencing life on the waterways in this stunning part of Myanmar. We loved the people, the food and the slow way of life in this country.
Arriving back in Thailand we slowed our travel down.  We travelled slowly from Bangkok to Chiang Mai, spending time in Ayutthaya and Phitsanulok along the way, arriving on Christmas Eve. Christmas Day was spent in a local English pub enjoying a traditional hot Christmas lunch with turkey and all the trimmings. Yes, we did miss our boys and our family at this time of the year. Many tears were shredded that day.
New Year's Eve was spent at Joy's Guest House, a unique accommodation in Chiang Mai, where the owners nurture and train misplaced teenagers from ethnic groups close to the Myanmar and Thai border in hospitality.  We enjoyed a traditional Thai meal, entertained by the group in song and dance and at midnight let off the traditional paper lanterns into the brightly lit night sky.
Visa restrictions had us doing a visa run across to Vientiane in Laos. We were so impressed with this small French-inspired country we stayed longer than planned and even spent a week in Vang Vieng.
A lesson learned
We learned a good lesson in Vientiane. Don't listen to others who try to put you off travelling to a destination based on their opinions. This was the 2nd time that this has happened. We were once told "why are you visiting Milan there is nothing there" and this time in Vientiane "do not waste your time travelling to Vang Vieng it is full of drunks tubing down a river". In both instances, they were wrong impressions. We didn't see any drunks tubing down the river and we gave Milan 4 days where we could have stayed longer.
With 6 weeks left of our one year of travel, we headed to Koh Phangan in Thailand for a rest and some beach time. Koh Phangan, the party island, the full moon, half-moon, black moon and quarter moon Party Island. Once again people looked at us aghast. What are you thinking?
If we were exhausted before we were now doubly exhausted. Was it the month in Myanmar, or subsequent weeks in Thailand and Laos or was it a culmination of the whole year of travel?
It certainly wasn't the partying or late-night music,  as we had chosen a location that was a suitable distance from the main party beach. We started to relax at last and to get our energy back.
What hit home though as I sat on the beach in Koh Phangan with stunning island views in front of me and turquoise warm water glistening in the sun was where would we live when we returned home in February 2014? We had nowhere to return to. The boys, we suspected, would not be too happy to have Mum and Dad couch surfing with them. This new way of life was growing on us. We knew that we could continue travelling the world.  We had some plans to make.
A New Way of Life – House Sitting – 2014
House sitting was a new word to us. We had heard about it during the year of our travels. Digital nomads around the world had entered into this new 'sharing economy'. I Googled House Sitting in Australia and up popped a couple of websites. Not sharing what I was doing with Duncan, I created a profile, joined two of the websites and applied for 3 assignments back in Sydney on the Northern Beaches. In all 3 applications, I listed our backgrounds with the various animals that we had cared for, our corporate experiences and also mentioned that we would obtain police checks on our return for their information. I also highlighted the fact that we knew the area well, it was our hometown, and also why we were considering house sitting.
Within 24 hours all three had replied, wanted to meet us on our return and they would then make a decision. I had to tell Duncan then what I had done. Thankfully, he bought in on this idea.
To cut a long story short, we met the 3 homeowners, got the assignments and started a new journey in our life.
Saying goodbye to all of our possessions
In 2014 we finally said goodbye to all that we owned. On our return, we opened up the garage, full of what was left of our possessions. A double mattress fell out, we struggled to get it back in, closed the door and went to the pub to decide what to do. It was overwhelming! (Actually, we should have taken a photo to share with you!)
We had to return and face it. We asked the boys if they wanted anything, and they both quickly said no. We asked the family and they said no. We advertised on Gumtree and on the local Facebook buy-swap-sell sites. Some said yes and yet some more said no.
We found a local 'furniture on consignment' shop and they said yes. Stuff started to move. What didn't move found its way to the local charity shops.
Photos! Boxes and boxes of heavy photograph albums, negatives and tin boxes of more photographs. Half the people in them we did not even recognize anymore. And, those days of specials – 2 photos for your 24 or 36 film rolls! They were such poor quality why did we even consider putting them in the photo albums?
We decided to digitise them all.
I love throwing things out and being minimalistic. After getting them out of their photo albums and enjoying the moments looking at them I placed them in various piles. The piles growing larger by the minute. But what year were they? Then I remembered that is why I wrote in the album the year and who they were. I had not written on the back of each photo.
Oops! Things got a little tense in the household as you can imagine. What should have been a quick week of work turned into 3 weeks of angst. In the end, it worked out well, and the boys each have a hard drive of family photos and we now carry two hard drives around with us.
Our new way of life takes us global at AUD 92 a day – 2015
14 months later, with 30 housesits under our belt, and with savings of over $48,000, we left Australia to travel the world house sitting. Not to mention a website! Woo hoo! At last.
You need to challenge yourself from time to time!  So what was our challenge? We had already trekked Machu Picchu, sailed high in hot air balloons and survived crazy bus rides.
Why don't we travel on the Australian Aged Couples Pension of AUD 92 per day (to include flights, insurance, accommodation, meals, tours etc)? Let's have some fun doing it. That first year we travelled on AUD 165.  What could be so hard? Do I hear a peal of nervous laughter?
Our first assignment was in Canoa Ecuador, a Spanish-speaking country, looking after 2 dogs, and 2 staff a gardener and a security guard. Oops, we had little or no Spanish. Not to be put off we booked in a week of Spanish language courses in Quito at the Simon Bolivar College. Our week spent there gave us enough of the basics, with the help of the language app Duolingo and Google Translate to back us up.
We had time to travel a bit before our assignment started in Canoa and we set off to see some of Ecuador. A couple of hours outside Quito is one of the largest markets in South America – Otavalo. We set off early one Saturday morning to spend a few nights enjoying the market and what Otavalo had to offer.
Bus stations anywhere you travel in the world, are notorious places for thefts and scams.
We got scammed big time. The old trick of diverting one of you to place your luggage underneath the bus and not with you on the bus, whilst another change your seat and advises you that all luggage on board had to be placed under the seats. Of course when Duncan finally arrived on board wanting to know where my daypack was the theft had already been accomplished. I did find it hard to dislodge the daypack from under the seat, as our friendly bus employee (or not) was still trying to zip the bag up before he would let go of it.
#101 Travel Blogger mistake – do not leave all your passports, credit cards in a day pack!  Share the load between the two of you!
Checking into our accommodation in Otavalo our passports were requested. You know the story! 3 hours later we were still in the Otavalo Police Station trying to translate the Spanish police report into English for our insurance company.
Do not leave home without travel insurance. We cannot emphasise this enough.
The only thing we can say is that we were lucky we were spending 3 months in Ecuador because it took that long to have our Australian Passports and credit cards replaced. Why the process took so long is another article waiting to be written and published. Luckily, Duncan actually had a credit card on him that day to get us by for the next 3 months.
Our eldest son came to visit us before our house-sitting adventure and we headed into the depths of the Amazon Jungle. Shamans, sloths, pink dolphins, caymans, and trekking in the middle of the night in the sodden Amazon Jungle were highlights of that adventure. I could probably have done without the trekking in the middle of the night in the sodden Amazon Jungle with the torch on my iPhone to show me the way. Running into spider webs with spiders as big as your hands was not my idea of fun.
Whilst waiting for our passports and credit cards to arrive we also travelled to the Galapagos Islands. An expensive decision, it is not a budget type of holiday. I do recall the boat ride between two of the islands and thinking that we may never come out of this alive. Another story to write.
From Ecuador, our next house-sitting assignment was in San Miguel de Allende in Mexico, in fact, we had 2 assignments there.  From there the next house-sitting assignments were 6 weeks in Tepoztlan and 2 weeks in Zihuatanejo on the Pacific Ocean. Both are beautiful destinations that we would never have visited if not for house-sitting.
Other house sitting assignments started to fall into our laps, 2 weeks in Granada Nicaragua, 4 weeks on Ometepe Island also in Nicaragua and then one month in Boquete and two weeks in Playa Rompio in Panama.
House sitting took us to places we would not probably have travelled as tourists. We were living a simple life, a life just like the locals. Shopping in local markets, paying utility bills for the homeowners, enjoying the local sights, eating out at local restaurants and enjoying local events as well as caring for a number of dogs and cats and of course their homes and gardens.
We neared the end of 2015.  Remember, that challenge we had set for ourselves.  Good news is that we could do it, house sitting definitely helped keep the budget under control.  But what house sitting did, it gave us extra 'back pocket' as we call it to have some extra $$$ for expensive tours and luxury hotels when we wanted to indulge or a quick flight back home.
Sometimes Plans Change – You have to be flexible – 2016
Sensing things were not running too smoothly for our younger son James so we decided to cut short this trip and on New Year's Day of 2016 we returned home to give him support. We knew at some time during our years of travel that we would need to return home at short notice for family.
At the same time, our tenants in our apartment were moving out. The rental from our apartment funds some of our travels. Although we would be missing out on rent it gave us the opportunity to live in it, install air-conditioning and iron out any potential problems for the next incoming tenants. The time spent in one spot gave us time to stop, breathe and regroup.
The other thing is that we had nothing planned after our time in Panama. The universe works in wondrous ways sometimes.
We could catch up on work on our website and plan our next journey where we would be away for 18 months, 2016 and 2017.
Speeding things up just to slow down again
This would be a 'biggie'. Combining road-tripping with friends in Spain, attending travel conferences (and travelling throughout both countries as well) in Sweden and Ireland, house-sitting in France, Panama, Mexico, Barbados, Spain, India and Thailand and a repositioning cruise from Spain to Panama. All in 18 months.
James, now a travel blogger himself, spent the first few weeks with us in Thailand and Spain, before he left for his own 'mini gap year of 3 months'.
Our first-ever TBEX Conference took us to Stockholm in Sweden. For those 2 weeks, we enjoyed the conference, travelled through the Swedish Archipelago, sang out of tune in the ABBA Museum and marveled at the Vasa – Sweden's biggest folly.  We toured castles and manor houses and even slept in the old Sunlight Factory, yes the famous soap!
After Sweden, we flew to Nice to spend some time with Rob. Our arrival in Nice a few days after the terrorist attack found the city in shock and in mourning. People wondered why we still went.  We were not going to be put off.  It was heartbreaking standing in the park opposite where the attack occurred.  We stood there tears rolling down our faces, as family and friends of the deceased placed personal items, teddy bears and dolls of the innocent children and adults who were in the wrong place at the wrong time.
After our week there we headed inland to Toulouse for a house-sitting assignment.  On arrival, Toulouse was in 'lock down'.  A bag had been left unattended at the train station and the surrounds were evacuated. The thoughts of Nice returned.  We were not going to be put off once again.  We waited for the all-clear, after the bag had been blown up,  and caught the train to L'isle Jourdain to commence the house sit.
House sitting gives you the opportunity to holiday in between sits.  We headed off to Kotor and Budva in Montenegro for a few weeks followed by Dubrovnik and Mostar. We had the opportunity to work with Sun Gardens Resort, Insider Holidays, Tourism Dubrovnik and Adriatic Holidays for a couple of weeks we were there.  If you are a wine lover we can recommend that you see our friends at Insider Holidays for their unique Peljesac local wine tours.
Flying to Bilbao we then worked with the Hotel Gran Bilbao before heading off to Panama on our first-ever repositioning cruise.  Pullmantur exceeded all our expectations on this journey. For about the same cost as our daily budget, we travelled for 15 nights, and enjoyed Michelin quality cuisine, all-inclusive drink packages, excellent entertainment and a daily fun programme.  We arrived, not jetlagged, but nicely rested for our next 3-month house-sitting assignment in Boquete.
Work, rest and play – 2017
Finishing our 3-month house sit in Boquete Panama we flew to Mexico for another, in the top retirement village of Ajijic on Lake Chapala.
We are fascinated with Mayan Temples and their way of life.  A dream of visiting Chichen Itza, Uxmal and the yellow town of Izamal became possible when we worked with Yucatan Turismo for a week. We managed to also fit in a visit to see the flamingos in Celestun.
After a whirlwind visit of the Yucatan Peninsula, we headed to Cancun to work with the Nizuc Resort and Spa Hotel. A stunning 5-star luxury hotel on the hotel strip of Cancun. Unfortunately, we only had 1 night there before we flew into Havana, Cuba.
Cancun is an easy destination for flights to Havana.  The flying time is just under 1 hour with several airlines competing for passengers on this route.  The other reason we chose to fly from Cancun is the ease and cost of the Cuban visa.  The cost is USD20 and the visa is issued as you stand in line checking in for your flight.  My cousin joined us in Cuba for the first 2 weeks from the USA where his visa cost was USD60. To this day, we cannot understand why there is such a huge difference, but we have our suspicions.
We spent a month in Cuba travelling from top to bottom of the island by bus. Definitely, not one of the easiest countries we travelled to.  We would put it up there with Myanmar. As in Myanmar, the people in Cuba are some of the loveliest that you would ever meet, even in their times of hardship. Staying in local accommodation we chatted with the locals and we learned so much. Most of them remember vividly the times of Chez Guevara and Fidel Castro and the uprisings.  As a visitor to the country, you cannot help but notice how life would have been.  Things are improving, but very slowly.  The Cubans all have a story to tell, a very interesting one at that.
It is incredible how our travel plans seem to fall into place when we least expect it. Whilst we were in Mexico the opportunity of a house sit in Barbados came up. With a month's gap to fill in between Mexico and Barbados spending that time in Cuba was a perfect solution. Jetblue was offering cheap flights from Havana to Fort Lauderdale as well as Fort Lauderdale to Barbados.  Another plus!
Barbados certainly did not make it into the list for cheapest destinations to house sit in, that award goes to Mexico. During those 3 months of house sitting we:
lived like a local but struggled with good quality local produce, which we found outcomes by boat from a nearby smaller island
stopped and caught a breath and enjoyed island life
caught up on writing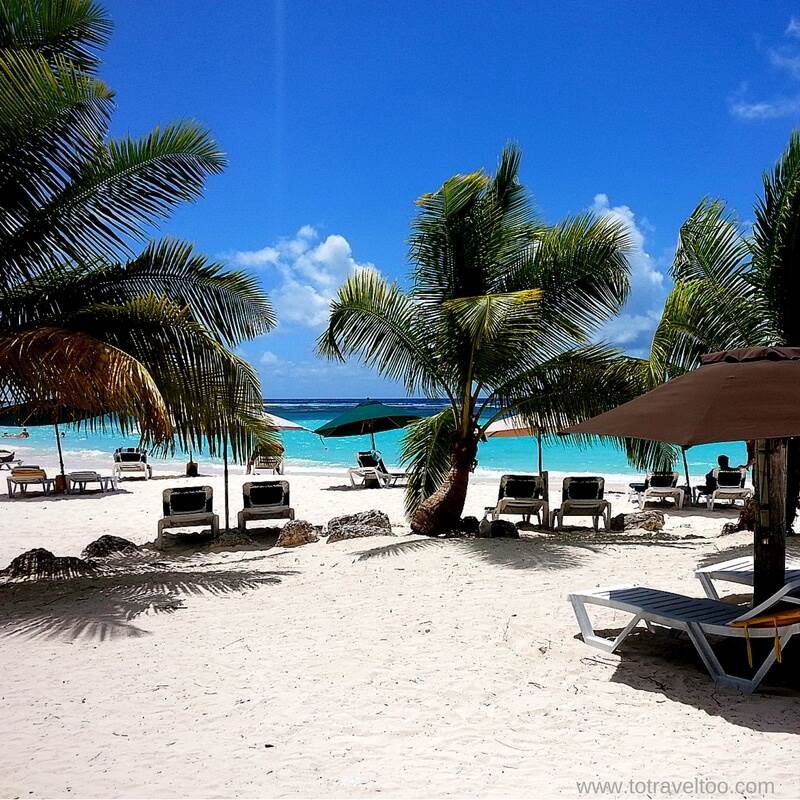 Barbados is a small island where you can drive around in a day, has so much to offer the visitor.  During those 3 months we:
Our 2nd e-book 'what to do in Dubrovnik was released during this time. One of the many highlights of house sitting, the time you have available to create and write.
What about our AUD 92 daily budget challenge?  Our own end-of-year finishes at the end of April.  We were still in Barbados and we celebrated at Tides, one of Barbados's top restaurants.  We had $150 left in the budget to spend.
After the house sit finished mid-June we headed to the UK via the US catching up with Rob for a night on the way. We must have timed our visit well as it was one of those rare times in the UK when the weather was perfect for most of the week we were there. In fact, so good, that we may have even complained it was too hot! Never!
Madeira, a Portuguese Island off the coast in the Atlantic, was high on our travel list.  Some friends of ours had made Madeira their home and we wanted to catch up with them and find out 'just what the attraction was'. After spending 2 weeks with them we can understand why – great weather, excellent food and a relaxed way of life, so totally different to their previous lives in the UK.
There are some 'must do' things in Madeira that everyone should try and plan when they visit:
Porto was our next stop.  A city in Portugal that we had heard so much about, even Lonely Planet raved about it.  We were inquisitive, what made it such a desirable city to visit. It did not take us long to understand why this city was so popular, even J K Rowling the author of the Harry Potter series fell in love with the city and spent quite a bit of time there.  If you do visit make sure you head to the Lello Bookshop or read our article below to find out the connection.
What to do in Porto:
It is easy to travel through Europe by bus.  We travelled from Porto to Madrid by bus to spend a few days there before we headed to Malaga.  Bus travel is a lot less stressful for us than train travel. Although we travel with a carry on and day pack, every time we get on a train we struggle to find our allocated seats. There are 'people jams' in the corridors whilst everyone tries to find their seats.
Malaga surprised us. When I was working for American Express in the UK it seemed that every 2nd holiday I booked was to Malaga.  I had even won a trip to Malaga when I was crowned Miss Travel Consultant in Southampton. My then manager gave me the option of travelling to Malaga to compete against others in the next round of the competition or a trip to Los Angeles.  I took the trip to Los Angeles, and my runner-up went to Malaga instead. Malaga had a vibe about it, the old town oozed history and gastronomic delights.  Reminders of the life of Picasso came to life around every corner we walked.  We should have given Malaga more time.
It was time to tear ourselves away from Malaga and head up the coast to a small hill village called Bedar for the first of 3 housesits.  Andalucia is filled with beautiful whitewashed villages and homes on hills. Our small Fiat Uno hire car just making it up some of the hills.  It reminded us of Fred Flintstone peddling his small car.
One of the house sits was situated right in the middle of an olive grove with trees hundreds of years old.  We would wander through these trees morning and afternoon with our two new 'besties'.  It was a delightful time of the year to be in Spain.
Ryanair started to mess around with cancellations of flights throughout Europe that summer.  We were due to fly out of Alicante to Ireland for 3 weeks touring and attending another TBEX conference in Killarney.  We were nodded the wink from a pilot friend of ours that we would be well advised to book an alternative carrier just in case! We did, and Ryanair cancelled flights either side of the date that we were due to travel. Oh well, thats life. Aer Lingus was a great way to fly btw! We are not sure whether we would risk flying Ryanair again, I think their problems are ongoing.
Every description and comment that we had ever heard about Ireland is true.  The craic, the Guinness and their great saying 'one for the ditch' meaning one last drink before we head home for the night equals what Aussies say 'a roadie'. Of course, we spent many nights in the pubs, enjoying the banter of the locals, the Guinness and the great food.  We stayed at incredible manor houses and castles from Ireland's Blue Book on our 3-week road trip and came away a couple of kgs heavier than we arrived.
An unusual hurricane descended on Dublin the day we were due to fly out to Dubai, which meant that we had to stay an extra night at the King Sitric Fish Restaurant and Accommodation in Howth. If you are going to be delayed in Dublin for a night this is where you needed to be.  Once again, we must emphasize,  take out travel insurance, for delays that are outside of your control. As the wind howled and the waves crashed onto the shore in front of us, we enjoyed some 'catch up' work time and dined in the famous King Sitric Fish restaurant.
Would you accept a stash of cash to delay your flight
We had heard of travellers being offered cash to delay their flights for another day, but not to travel on another carrier that was competition to the one we were travelling on. On check-in for our flight to Dubai, Turkish Airlines asked if we would accept Euros 650  to travel on a later flight with Etihad that night to Abu Dhabi and to catch the bus from there to Dubai.  We would still arrive in Dubai the same day but with cash in our pockets, that would assist in keeping our budget in check.  "Of course, we said". Long story short, they ended up having enough seats for everyone and we were offered business class seats to Istanbul as a thank you instead.
Dubai from a hotel room – Turmeric Wraps and Bed Rest
Imagine 7 nights in exotic Dubai and the time spent in the hotel room apart from crossing the road to the Supermarket for food. Not a scenario we had planned for.  Arriving at Dubai Airport after two flights Duncan was struggling with back pain. After check-in at the hotel and a quick sleep, we headed out into the balmy evening for dinner.  Not even making it to the first street crossing we had to return back with Duncan in so much pain he could hardly walk.
After a wakeful night, Duncan needed to see a Dr. asap. Fridays are non-working days in the Arabic world and it took a few hours to locate a Dr. that was open and close by. In fact, we found an Ayurvedic Indian Dr. that was open and within walking distance. After the first session we were told that travel was out of the question for at least 5 days, maybe 7.  A massage and a turmeric wrap later we slowly made it back to the hotel room where Duncan would spend the next week.  It was like sleeping next to a curry shop – the turmeric doing its job on one hand but the stifling smells causing issues as hotel windows can't be opened.  7 days later we were off and headed to India and in particular Kerala and Goa – the home of Ayurvedic medicine.
Take out travel insurance for the least expected.
Kochi in Kerala was our first stop and our first ever time spent in India.  We had been told that to 'break yourself gently into travel in India' a visit to Kerala or Goa would be ideal. So we took notice this time of the advice and arrived in Kerala spending 5 nights at the wonderful Waterfront Granary
If there is one piece of advice we can impart for the traveller to Kerala, is, it is worth getting a private driver and plan your travels accordingly. We had thought of buses but we would not have visited the places that we did in that first week or to enjoy the history and knowledge of our driver Asheesh. Not only did we enjoy the delights of Kochi but Munnar, Thekkady, Alleppey and transfers back from our houseboat on the backwaters and the best places for Duncan to continue having his Ayurvedic treatments.
We had a 2-week house sitting assignment in Goa but first, we needed a weeks break on the beach in Mandrem in Goa and a few nights in Panjim the capital.
When you least expect it
With only a few weeks left of the 18 months, we spent time in Thailand before heading home for Christmas. We enjoyed two weeks of house-sitting on the island of Koh Samui before heading to Bangkok for a city 'fix'.
Dental and medical treatments are less expensive in countries such as Thailand. Over our years of travel, Duncan has been enjoying cost-effective dental treatments in Bangkok and this visit to the dentist was to be no different than other visits. Or so we thought!
Sitting in the waiting room waiting for him to finish he suddenly appears by my side after a few minutes and casually mentioned that there was an issue with the blood pressure machine. After a few minutes wait he was ushered back for another attempt. Bewildered he returns and sits back down and states that his BP reading was 250. Was this normal? No, definitely not. Even I knew this was dangerously high having worked for a country Dr. in my early years who used to own an airline as well. Duncan was advised to go straight to the emergency department of the nearest hospital.
Instead of going to Emergency, we decided to cut short our time in Bangkok and book the first flight out to Sydney the next morning on Thai Airways. We got the last 2 seats.
Duncan does not have a regular GP in Sydney, but we found an appointment that suited us with a GP in the local medical centre. On arrival in his office, Duncan's blood pressure was taken and it was still in the high 200s. Royal North Shore Emergency and Casualty was our next visit and we had to get there ASAP.
After a lot of tests and a long morning spent not knowing whether Duncan was going to be admitted overnight we were told we could leave and to return back to our GP. This was a good sign. For the next 6 months, Duncan spent time getting his medication right before we could hit the road again.
How life changes in a second
We had some decisions to make. Do we risk being on the road long term, long term meaning up to 12 months and more away? Do we now spend 6 months travelling and 6 months back in Australia? Duncan needed regular checkups now and prescriptions can only be issued for 6 months at a time here in Australia. What happens with travel insurance, is this now considered a pre-condition? If it is, is there now a surcharge when we travel?
Also, underlying all this was one major concern. Would he still be able to travel at the pace that we had been going?
We also had to make a decision about house-sitting. House sitting had kept our costs under control enabling us to travel longer. We could not risk now being on a house-sitting assignment and Duncan having a medical issue. Our responsibilities whilst house sitting is usually caring for animals and being responsible for the safety of the home and gardens. If we had to leave at short notice what would we do?
Over the last 12 months, I had started to write for a number of publications such as International Living and our blog was starting to earn an income. Having this extra income coming in made the decision not to house sit any longer. Press trips and sponsorships were also increasing as was our affiliate income. During this time we partnered with Amazon and created our own To Travel Too Travel Shop.
So many highlights during those 18 months:
Seeing the Panama Canal

Wine tasting in Dubrovnik
Slow Travel – we never learn – 2018
2018 travels – not 'a year of living dangerously' as the book title goes, but it could be 'how to fit 12 months of travel into 6 months and live to tell the tale'.
Oh, what were we thinking of!
In February, we were asked to present at the first International Living Conference in Brisbane about our lives as 'roving retirees'. This was our first test to see how Duncan would cope with a flight (albeit a short one) and being on his feet for hours on end. It did take its toll so it was back to his GP again for a review of his tablets and another concoction to try.
This concoction started to work, there was a definite improvement so new plans were made.
Off we flew to Bangkok where we worked with the Pullman Bangkok King Power Hotel. After spending a few days there we jetted off to spend a month in the Czech Republic working with Visit Czech Republic, attending the TBEX Travel Conference and working with several of the regional tourism boards.  The Czech Republic has such much to offer the visitor and it is one country that you should really consider venturing outside Prague:
After our month in the Czech Republic, we had 10 days to travel before we headed into the Loire Region.  We took this opportunity to visit Bruges and Gent in Belgium and to revisit one of our favourite cities Paris.
An opportunity arose where we could work with Le Boat on their new Horizon 2S boats sailing down the Canal Lateral a la Loire. We have always loved Le Boat and sailing the French Canals with our boys when they were much younger. When we ask our boys now what was their best holiday they always say Le Boat. Sorry, Disneyland you just did not make the grade!
Friends of ours from the UK were also keen to join us and off we went reliving our previous adventures. One of my bucket lists was to spend some time in the Champagne region of France. After Le Boat we spent the next 2 weeks enjoying the delights of this beautiful region drinking my favourite 'bubbles'.
Things sped up after that – 2 nights Strasbourg, 2 nights Cologne, 1 night Frankfurt, 2 nights New York and then a week in Finger Lakes for another TBEX conference. Did we not learn? We were getting frazzled and had travel overload and burn out. Hiring a car we headed towards Niagara Falls on the Canadian side and spent 1 night enjoying the sights.
For the next few days we were in Buffalo working with Visit Buffalo Niagara and enjoying the sights of this emerging North American city.
If you want to know what we got up to: check out our YouTube video.  If you enjoy eating Buffalo Wings you need to check our Duncan trying wings from the famous Anchor Bar.
Check out our YouTube video on Hotel Henry in Buffalo.  A unique accommodation venue that used to be a Psychiatric Centre.
Another conference in Austin followed shortly after! That was now 3 travel conferences in 3 months. Conference overload? Probably.
To top it off we then committed ourselves to 6 weeks of road-tripping through Texas, Louisiana, Mississippi, and Alabama reaching Florida the last 2 weeks of October to catch up with Rob, who is now working on the Superyachts. 1 night here, 1 night there, a weak Aussie dollar, needless to say it was a bit stressful.
During that crazy road trip we spent time in San Antonio and enjoyed a stay at the Hotel Valencia Riverwalk.  A great location minutes away from all the attractions and in particular The Alamo.
If you enjoy luxurious stays in 5 star hotels you will love this video.
#1 Item of the Bucket List – ticked off
Do you have a bucket list? What is #1 on yours?
After Duncan's medical episode, ticking off his bucket list was becoming important to him. A cruise to the Antarctic was his #1, mine is a cruise down the Nile visiting the Pyramids (a future plan maybe 2020).
After the US, we headed to Montevideo in Uruguay for a 15-night expedition with Ponant Cruises to Antarctica with visits to the South Shetland and South Georgia Islands. We were looking for a time to unwind and relax. This was an expedition, landings ashore in zodiacs, mingling with the locals, excellent food, great company and a luxury ship with the latest equipment suitable for this type of expedition. Not a time to relax, every day we had lectures and films, exercising in the gym when the weather was smooth or just enjoying time out chatting with the other passengers and the expedition leaders.
As everyone says an expedition like this is a game changer, a mind blower and one that you return home with a different view of the world.
Where else do you experience a land where there are no commercial enterprises, only research stations. A land that is owned by no one, where the wildlife outnumbers humans. A stark landscape, brilliant white, one of the coldest continents on earth. 25,000 visitors a year set to increase to 50,000.  Glaciers as large as some of the smallest countries on earth.
This was one of those life-changing moments. It was worth every $. We blew our travel budget big time!
Check out some of our YouTube videos:
Life on Board a Ponant expedition cruise to Antarctica
French Champagne on ice takes on a new meaning
Chinstrap Penguins Half Moon Island
Patagonia – fast travel all the way home
Here we go again. Ushuaia, Punta Arenas, Puerto Natales, El Calafate, El Chalten, Los Antiguous and Bariloche all before Christmas. Would we have changed this itinerary? No way.
Read our 17-night adventure here.
Can relationships suffer whilst on the road 24/7?
Yes. There, I have admitted it. It definitely isn't easy, it is not all champagne and roses.
We bicker like any other married couple. When we move as fast as we were doing, it puts a lot of pressure on the marriage. I know I suffered travel fatigue on that USA road trip. I was sick of unpacking and packing every night. I was fed up with American Fast Food. Our saving grace was if the hotel room had a microwave, at least we could get a meal from the local supermarket.
I am a vegetarian and at times it is stressful getting healthy food that is not meat-based. This stresses Duncan out more than it does me. I struggled in Cuba! If I could not get grilled fish I had to live on greasy tomato pizzas. Supermarkets struggled to get fresh food and markets would run out early in the morning. Even the local Casa Particulares had problems getting fresh food from the markets for their guests for breakfasts.
We also disagree on which way a map should face when you are trying to work out where you are. Maybe it is just a right brain left-brain thing – or it could be a male female thing. I am still not sure what. Google maps have saved our marriage. The dulcet tones of a female speaking the direction calms the situation down. Just don't argue with Google.
We can also attest to the purchase of a SIM Card if you are spending a certain amount of time in a city or country. Eventually purchasing a SIM Card in the Czech Republic stopped a public demonstration of our frustrations in front of the Prague Railway Station when we were trying to book a Uber car and find the pickup point.
Working out at a gym on your own also helps and gives one another some quality 'me' time.
The website can stress you out. The pressures of answering emails, writing articles and keeping up to date with the changes can put a strain on your relationship.  We have opinions on what should be happening and what is not. We differ.  We have to compromise.  It is not that easy. The lack of fast Wifi or even no Wifi can put you behind big time.  When you are on the go every 1 and 2 nights trying to get your work done is very very stressful.  You have to factor in a 'touchdown' as we call it.
Budgets
Well, we blew the budget in 2018. Big time! And we are not telling you how much by!
A big chunk of the budget was spent on the Antarctica cruise but the weakening Australian dollar to the Euro and the USD also played its part. Not to mention a $2k weekend partying in Cannes when Rob was in port. But you only do that once!
When you travel fast you spend more, transport costs are higher, you don't have the luxury of self-catering in apartments or spending longer to enjoy a destination.
It is like being back on holiday when you were working in the corporate world. You only have a short time available. You want to see everything that the destination has to offer. All this means a higher spend!
What we do have is since our very first day of travel on 21st February 2013 is a spreadsheet for each year of every $ we spent, right down to toilet costs. We use a travel app and we log every $ spent.
2019
A year to bring the budget back to a reasonable level. A year that will be spent in 'slowing down our travels'.  We started our travels in Thailand in Bangkok for a few days before heading to Chiang Mai for 2 months. If you want to keep your travel budget in check Chiang Mai is the place to do it. Long term accommodation costs $20 a day and we were living cheaply on another $15 for food and beer.
A quick trip to Bali to celebrate our eldest son's 30th birthday in June before we spent 3 months travelling from top to bottom in Vietnam. People were surprised that we would spend that long in one place. When we can we max out our visa, one month was going to be too short and three months seemed just right. It was!
During those three months in Vietnam, we spent time sailing on Halong Bay.
Halong Bay had long been on our 'must do' travel list.  To be honest, we were a little disappointed.  Not with our accommodation on board the Emmeraude Cruise (Anthony Bourdain, the American Chef, had sailed on her whilst filming one of his series) but with the amount of rubbish we saw during our 3 days. Over-tourism is becoming a problem here as well.
Sapa in Vietnam was a highlight for the scenery and to get to meet and understand the local ethnic minority groups.  We travelled to and from Sapa overnight on the Victoria Express – a luxury train owned and operated by Victoria Voyages. Our accommodation was at the Victoria Sapa Hotel & Spa.
Little known Mai Chau was next on our itinerary.  Just a 3-hour journey from Hanoi we enjoyed trekking and relaxing at the Mai Chau Lodge.  If you are short of time visiting Hanoi this would be a highly recommended trip.
Some of the hotels we stayed in during our 3 months in Vietnam:
Pullman Danang – Luxury Resort in Vietnam
Pullman Hanoi – A weekend itinerary
Luxury Accommodation at the Victoria Hoi An Beach Resort & Spa
5 Days in Saigon staying at the Pullman Saigon Centre Hotel
Staying at the Victoria Can Tho Resort in Can Tho Vietnam
Hotel Review Victoria Chau Doc Hotel Chau Doc Vietnam
Cambodia – Accommodation at the Sofitel Angkor Phokeethra Golf Resort & Spa
Our recommended tours throughout Vietnam:
Imperial City of Hue Walking Tour
Sidecar Tour from Hoi An to Monkey Mountain
Walking Tour of Hoi An Ancient Town
How to get to the Cu Chi Tunnels
4 Days 3 Nights on the Mekong River
2020 Grounded by Covid
2020 was supposed to be a year of ticking off another bucket list item – 1 month in Egypt and following one of the Orient Express Routes through Europe from Paris to Istanbul for 3 months.
Luckily we were in Sydney as COVID spread around the world.
Our eldest son managed to get home from the Superyachts in Europe followed by his partner. Our youngest son and his partner announced they were having a baby in March 2021! How life changes in ways you would not have expected.
With all of the family back on the Northern Beaches of Sydney we decided to settle down for a few years and bought an apartment close to the beach in Dee Why. We do not know when we can travel internationally again. We tried to book a few domestic adventures but both were cancelled a week before travel. We cannot even plan in advance now! Christmas and New Years Eve found us in lockdown on the Northern beaches. We await 2021 with hope.
One question we are always asked
How can you travel with a carry-on?
We will let you into a secret. We did and now we don't as we have to book our carry on's in.
Our luggage do's and don'ts since 2013
2013 – 100 litre bags, 23 kgs. A daypack with technology weighing 10 kgs. Transport on Tuk Tuks, trains, buses, taxis, planes, ships, carrying heavy bags up flights of stairs at hotels, and train and bus stations. This is a DON'T.
2015 – 65 litre bags, same weight, same daypacks, similar transport. This is a DON'T.
2016 – Osprey sponsored us with their on luggage as well as daypacks for our technology.
We saved on luggage fees that is until airlines started to change their carry on policies. DO!
Our 46L now are too heavy for their regulations (weighing in on average 13 kgs)and we have reverted back to checking our luggage in and paying the extra fees that they now enjoy charging. Even full-service airlines are bringing in regulations on the weight of carry-ons. All we can say about this is we guess they don't weigh all of them. I think you know what I mean here! NB Osprey has changed the sizings of their luggage recently.
We now are converts of packing cubes. Honestly, we do not know why we did not try them out earlier.
What technology do we carry with us?
Computers: Apple Macbook Pro and an Apple Mac Air
Mobile Phones: iPhone 6s and Samsung Galaxy Note 10
Hard Drives: Seagate
Read Our Essential Travel Items that we carry with us
What can't we leave behind:
Passports, credit cards and an electrical board to recharge all our equipment. Our first aid kit too is a must.
The Power of Change!
And…..that's our story. We hope our 6 years of travel have inspired you to 'get off the sofa' and travel more.  Our story will continue and will be updated so please return so that we can share with you our latest adventures.
Travel Insurance
We can't stress enough how important it is to take out travel insurance as soon as you book and pay for your flights and pay for deposits on tours and cruises.
If you enjoyed our story why not PIN it for later: