Kotor's City Walls Only 1350 Steps To The Top
Kotor's City Walls – only 1350 steps to the fort that overlooks the Bay of Kotor.  Sounded easy! On arrival into Kotor Montenegro by bus a few days prior, the imposing wall, church and fort towered over the city and the Bay of Kotor.  We knew that we would climb the Kotor City Walls of 1200 metres and that the 1350 steps would not deter us.
Maybe the crowds would, but if we started when the gate opened at 8 am in the morning, hopefully, we would beat them and also beat the high temperatures at that time of the year. You don't need to hire a local Kotor guide to climb Kotor walls.
(Editor Update 2021)
Montenegro was always on our mind to visit but when Lonely Planet announced that Montenegro was one of its top destinations in 2016 we just had to visit. 
FAQs for Visiting Kotor's City Walls
What are the opening times to visit Kotor Walls?
From May through to September the walls are open from 8.00 am to 8.00 pm.
What are the best months to visit?
The best months to visit are April, May and September. You may experience some rain and the stone path could be slippery during these months.
How long will it take to visit?
On average around 2 hours – 3 hours.
But first, some reading needed to be done so that we could make the most of our 2 weeks.


Looking for accommodation in Kotor?
Where is Montenegro
Montenegro is part of the Balkans and is one of the oldest European states.  Montenegro has over 290km of coastline and is classified as part of southern Europe and the Mediterranean.  Montenegro borders the countries of Bosnia and Herzegovina, Croatia, Kosovo, Albania and the Adriatic Sea.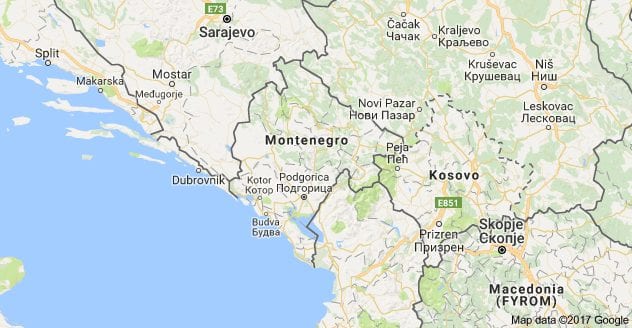 Kotor City Walls Map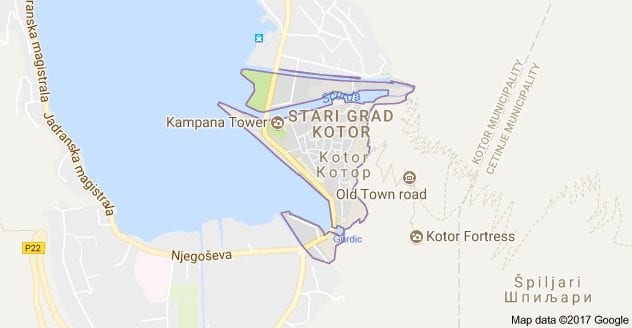 Kotor City Walls Walk Only 1350 Steps To The Top Are You Ready
Starting at the North Gate in Kotor Old Town (which dates from 1540) at 8.15 am we paid our entrance fee of 3 euros per person (2020 price is now 8 euros) and started the long ascent. It is always wise not to count the steps, I tend to do that, but chatting and stopping for the many photographic opportunities took my mind off it. Anyway, it was 520 steps to the small church on the hill of St John – Our Lady of the Health. (no I did not count them, promotional material gave me the information)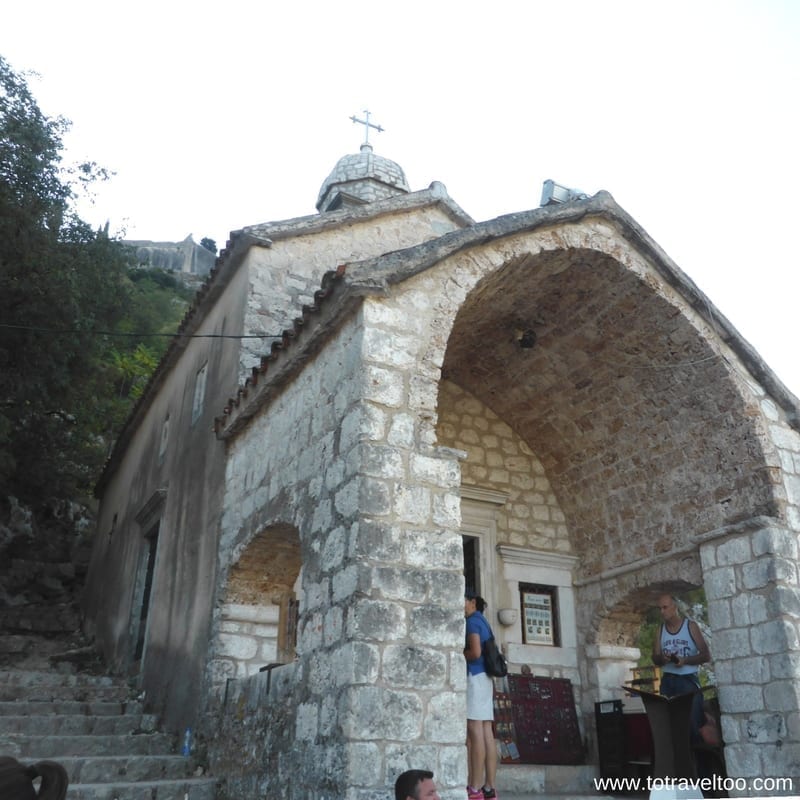 Our Lady of the Health Church was constructed as a votive church during the 15th century in baroque style but with a gothic arch.  The Church tower with 3 bells was an added addition during the 18th century, the bells are famous, they were made in the bell foundry De Poli in Vittorio Veneto (Italy).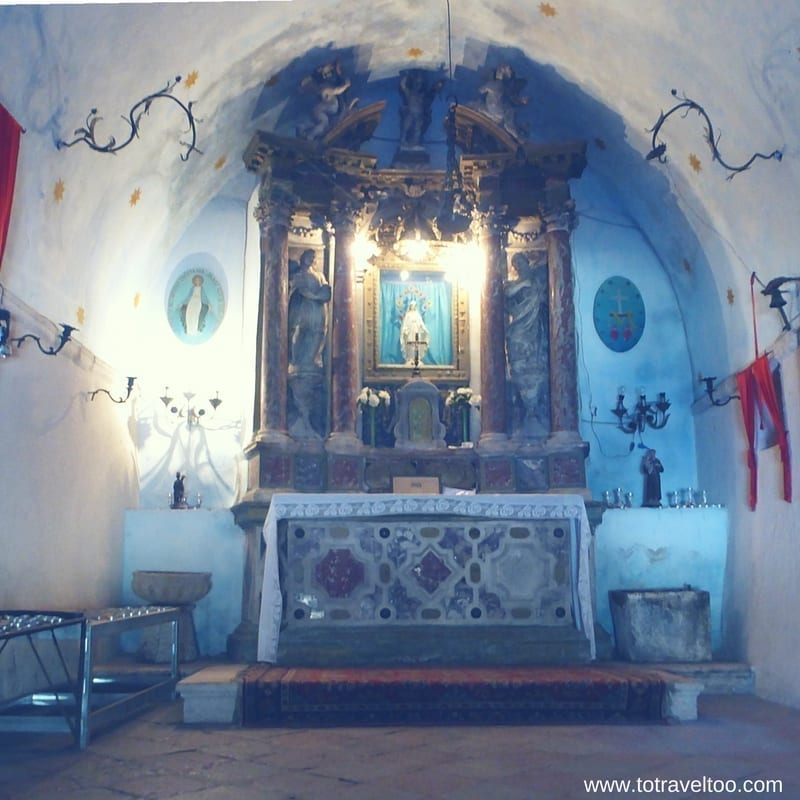 The crypt inside the small church relates to the Kotor family – Bolic. In the front of the church lies the tomb of Count Anton Lukovic, a citizen of Kotor.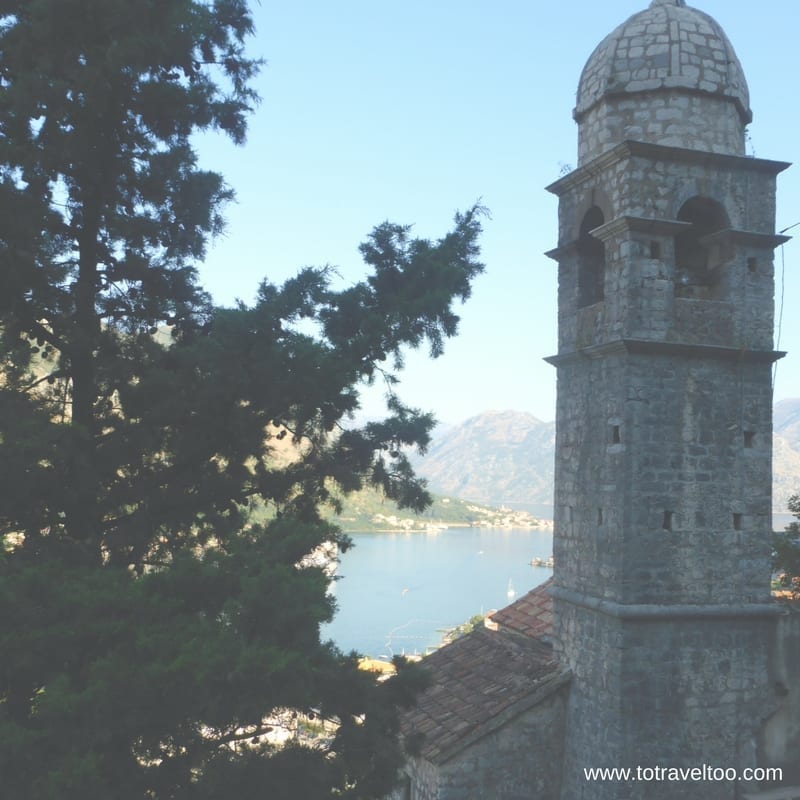 Kotor experienced the effects of the plague during 1435 where it wiped out most of the town including the Canons of the church.  Fears abounded that the powerful walls and the soldiers were not enough to protect the town, they needed God's protection as well – our Lady of the Health Church was constructed to provide God's protection over the city and its peoples.
At this point of the climb, you can stop and sit down on the concrete benches and enjoy the view of Kotor Bay glistening below. Believe me, take the time to rest at this point, you are only a little over one-third of the way there.
The walls date back to medieval times and were gradually built over quite a lengthy period between the 9th and 19th century.  The walls form an arch over the sheer cliffs of the Hill of St John and are 4.5 kilometres in length, the breadth ranges from 2 and 16 metres and the height varies up to 20 metres in certain sections. At night it is a spectacular sight, at intervals, there are lights creating a magical archway around the mountain.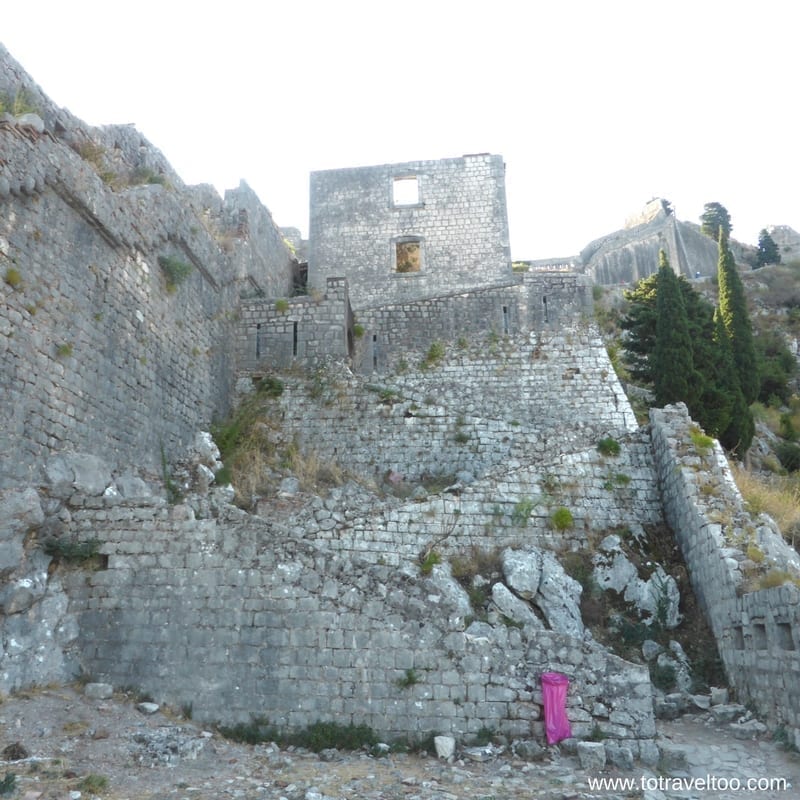 1200 metres later you reach the Castle of St John (260 metres above sea level). The Castle is a crumbled ruin, but you can still climb over some of the ramparts for awesome views over the Port of Kotor.  The earthquakes of  1563, 1667 and the most recent one in April 1979 caused damage to the fort.  The 1979 earthquake caused quite a lot of damage in Kotor and to the fort.  Kotor has listed on the UNESCO World Heritage List as well as the List in Danger during 1979 just after the earthquake.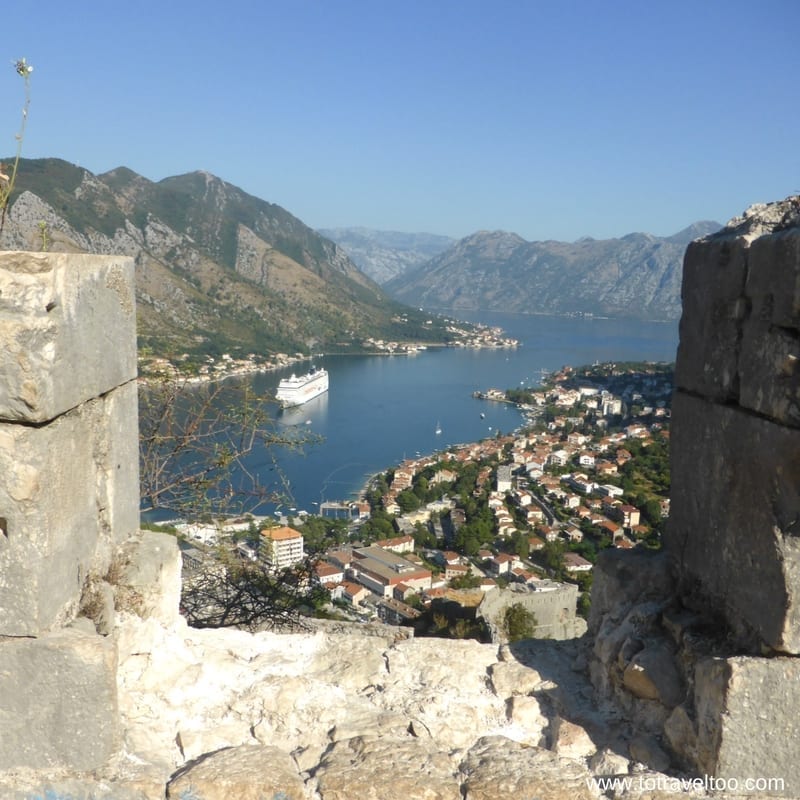 Back down the stairs, we head, facing hundreds of visitors coming up.  Alongside the steps, there is a very slippery rocky pathway that we had to use many times to allow those coming up to pass by.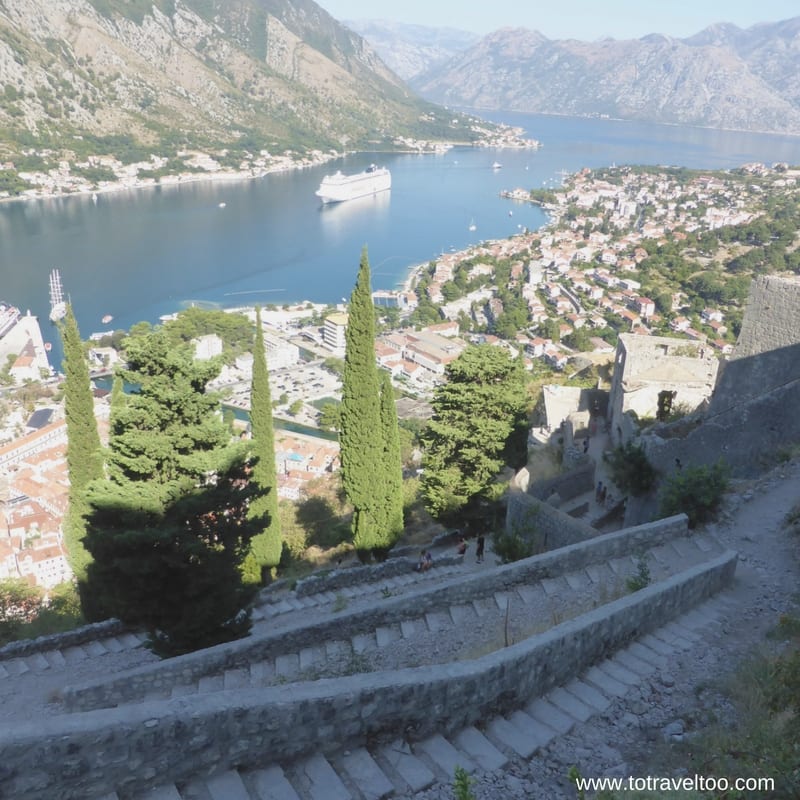 You can now download our article and travel with it offline, click our link below:

To Travel Too Tips for Kotor's City Walls Only 1350 Steps 
 Start early, the sun will be behind you as you climb up
 Bring plenty of water, there is water for sale but at a price
 Be prepared for the whole climb to take about 2 hours
 Wear hiking shoes
 Be prepared to take lots of photos
Where to Stay in Kotor 
Our recommendation:
We stayed at the Old Mariner Guest House Kotor
The Old Mariner Guest House in Kotor is located on the other side of the Bay in a quiet area called Prcanj.  It is only a 5 euro taxi to the old town.  We would certainly recommend the accommodation for couples, families and solos.
More Kotor Hotels
For a more comprehensive list on hotels and accommodation in Kotor click our link below.  We use Hotels Combined who work with over hundreds of hotel databases to bring you the most comprehensive guide on prices and information for all hotels in Kotor.

Kotor Restaurants
For a list of the recommended restaurants in Kotor Click here
Things To Do in Kotor
More articles to inspire you to visit Montenegro:
You may be interested in our blog on a tour that we did with 360monte to North Montenegro.
You may like to read our post on what to do in Kotor.
You can also catch our Youtube video on Kotor and our North Montenegro Tour.
Pro-Tip
The Old Town Kotor is a great town to wander through, enjoy a meal or just a coffee.
Some recommended reading in preparation for your visit to Kotor in Montenegro.
Essential Information When You Visit Kotor 
How To Get To Kotor
There are 3 airports:
Tivat 8 km from Kotor
Podgorica 90 km from Kotor
Dubrovnik in Croatia 73 km – you can hire a taxi for approx Euros 80.  The travel time could take up to 4 hours depending on the border crossing.
There are regular buses from Dubrovnik.
Cheap Flight Deals to Kotor Montenegro
Car Rental in Montenegro
Visa Information for Montenegro
Do you need a Visa for Montenegro – you can check below.
Pinterest
Are you on Pinterest? We are at To Travel Too and we have many travel-related boards check us out at Pinterest.  
If you enjoyed our article on Kotor's City Walls why not
PIN
it for later.
 We have put together in conjunction with Amazon our
Travel Shop
with over 300+ related travel products.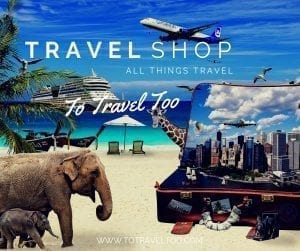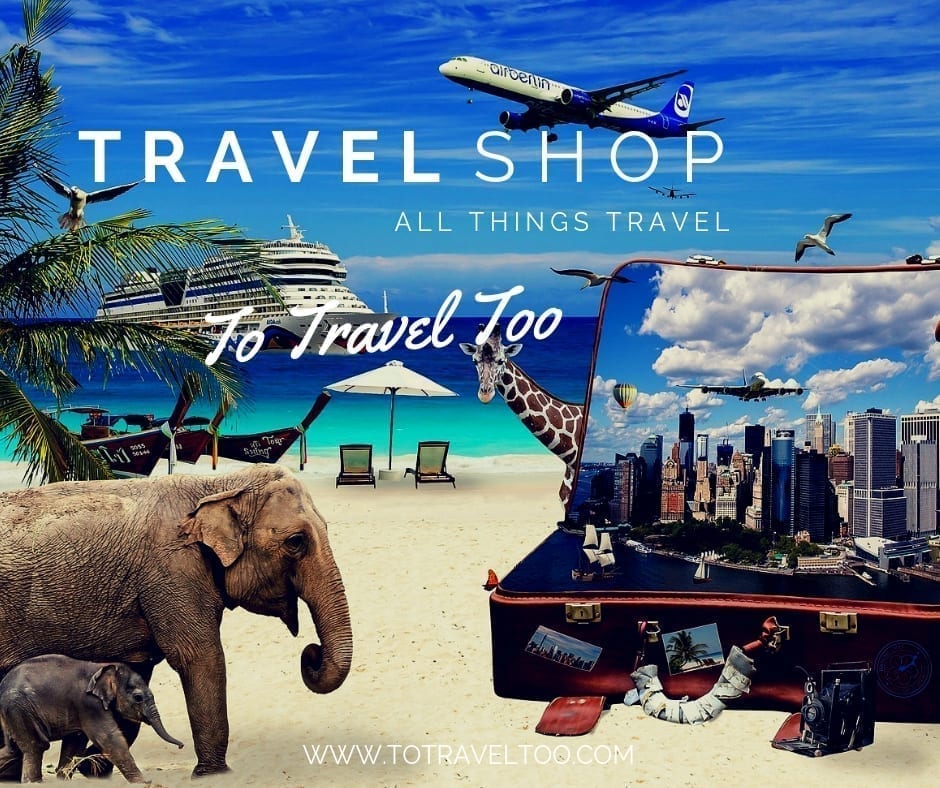 If you have any questions or would like some advice we would love to hear from you. You can reach us via our Facebook page or email us here.
www.totraveltoo.com is a participant in the Amazon Services LLC Associates Program, an affiliate advertising program designed to provide a means for sites to earn advertising fees by advertising and linking to amazon.com, amazon.co.uk, amazon.ca. Amazon and the Amazon logo are trademarks of Amazon.com, Inc. or its affiliates.
Travel Insurance
If you are from Australia click here for the latest quotes and information on Travel Insurance.
If you are from the rest of the world click here: