Where Your Soul Blossoms
Amazing and beautiful Thailand. Is this your next travel destination? How about visiting Southern Thailand and the incredibly stunning region of Khao Lak?
I recently spent time in this region and was wowed by its beauty. Pristine beaches, swaying palm trees, national parks, waterfalls, unspoiled islands, excellent cuisine and more.
For that special resort holiday for all the family, I can recommend La Flora Resort & Spa – a 4.5-star gem located on Bang Niang Beach overlooking the sparkling blue waters of the Andaman Sea. This is my review of La Flora Khao Lak Hotel.
This post may contain affiliate links. Please see our disclosure for more information. As an Amazon Associate, we earn from qualifying purchases (if applicable). 
For the latest accommodation deals at La Flora Khao Lak check here
Location of La Flora Hotel Thailand
Map of La Flora Khao Lak
Phuket International Airport is 80 km from La Flora Khao Lak which takes on average around 1 – 1.5 hours depending on traffic.
La Flora is a 5-minute drive from Khao Lak centre but is well located with many bars and restaurants within walking distance of the hotel.
La Flora is located on Bang Niang Beach.
Review of the award-winning La Flora Khao Lak
As you pull up at the entrance and walk up the stairs to the cool vibe of the Lobby your eyes are drawn to the view towards the accommodation and what awaits you. There is always a certain amount of excitement when you arrive at a new hotel, although you probably have googled the hotel's gallery before arriving, it is that anticipation of seeing your room and the resort facilities – the restaurant, bar and spa and knowing that you are now on holidays and you are in an exotic resort and spa in southern Thailand.
You collect your key and head to your room, open your door and go ahhh!  If you are like me I take my camera out and start shooting away before I make myself at home and have my things spread out all over the place. I then head to the bar and depending on what time of the day it is I either order a cocktail or a mocktail. Then I explore all the facilities.
La Flora wows you right from the start. Is it that canal swimming pool that meanders through the resort or is it the beach and bar area?
Accommodation at La Flora
254 rooms are spread over the resort in three areas:
Poolside wing with deluxe rooms and deluxe pool access rooms.
Seaside wing which has deluxe seaside and seaside pool access rooms
Flora wing which has Flora rooms, pool access rooms and  2 bedroom rooms.
Whatever wing you book you will enjoy fresh tropical contemporary design depicting Southern Thailand traditions.  If you have booked the pool access rooms you have a private deck that leads out to the canal-like swimming pool.
The rooms are very spacious with a very comfortable lounge area beside the king-size bed.
The bathrooms are spacious with a shower, and some have a shower and a bath and are all decorated in contemporary design.
Rooms come with a large refrigerator and a small mini bar fridge. The safe is located in a drawer and accessed by the top. Tea and coffee-making facilities and complimentary water is provided.
The 2 bedroom family room is one of the largest I have ever seen in a hotel.  The 2nd bedroom has a queen size and single bed. What more could a family want!
Dining at La Flora
For dining, nothing beats the Sire Restaurant which is open from 6.30 am to midnight with its stunning sea views.
Not only do they have delicious Thai cuisine but they offer international dishes as well.
Head to the Breeze Bar from 8 am to midnight for a light snack and drinks. If you love sunset drinks this is the place to be!
Floranica Spa
I am a Spa lover and Floranica offers some excellent treatments to soothe away your aches and pains or just to revitalise you.  Have you got 7 hours to spare? They have a 7-hour Spa treatment – just check this out.
Perfect Day (7 Hours)
| | |
| --- | --- |
| Herbal Steam | (30 mins.) |
| Coffee or Coconut Body Scrub | (30 mins.) |
| Milk Bath | (30 mins.) |
| Thai & Aroma Massage | (90 mins.) |
| Lunch (Spa Cuisine) | (60 mins.) |
| Head Massage | (30 mins.) |
| Choice of Facial Treatment | (60 mins.) |
| Manicure & Pedicure | (60 mins.) |
Floranica also offers 1/2-day and 1-day wellness programs.
Facilities at La Flora
There are plenty of activities for every member of the family:
Kids Club
5 Swimming Pools (yes 5!)
Library and business corner
The Fitness Centre is open from 7 am to 8 pm
Excursions – there are many to choose from
La Flora has its own pontoon wharf and can offer trips to the Similan Islands during the months from mid-May to mid-October
Thai Cooking Classes
La Flora – Living With Nature
What is really close to my heart is when I see hotels working with the local community and putting sustainability programs in place.  It was great to see that La Flora has achieved a Gold Certificate from Travel Life for their ZERO project.
What does ZERO stand for?
Z – less waste and 100% waste sorting and recycling
E – Energy savings – led lighting, no air-conditioners instead a cooling system has been implemented to reduce energy consumption, solar cell lamps for pathway lighting
R – reduced use of plastics, no straws, glass bottles of water, the use of wood and biodegradable products
O – our place care which includes monthly beach clean-ups, coral reef replantation, spa products are made by the local community, eco-friendly cleaning products, and floating ambulances located at Surin and Similan Islands
Check out these latest guest reviews:
"Overall is a high-quality standard resort. Great location near to the shops. The swimming pool is nice & clean. Breakfast was excellent. The room is clean, the design is good, very user-friendly, the bathtub & rain shower are good. The Pool Bar is good, with nice food & good price for happy hour (same price as an outside restaurant) Please support the local restaurant, and massage as well, as they are going through a hard time now Overall I rate it 10/10 despite continuous rain throughout our journey there".
"Lovely resort. Many swimming pools and nicely situated. Great location near the beach and just a few minutes' walk to the shops and restaurants. Very clean and well-maintained. Recommended for families!"
Conclusion
I hope you have enjoyed my article on the La Flora Hotel in Khao Lak Thailand. La Flora is a gem located on Bang Niang Beach and has everything for your next holiday.
Check availability for La Flora Khao Lak here
General Travel Information for Khao Lak
For flights to Khao Lak you will need to fly into Phuket International Airport.
For booking buses and ferries throughout Thailand, we use 12goAsia.
If you are considering renting a car check out the latest deals from Rental Cars.
Do You Need a Visa For Thailand
Check here for visa requirements:
Pinterest
Are you on Pinterest? We are at To Travel Too and we have many travel-related boards check us out at Pinterest.  If you enjoyed our article why not pin it to your board and read it later?
Travel Gear
Do you need some new travel luggage, travel clothes, travel technology etc? Check out our To Travel Too Travel Shop here.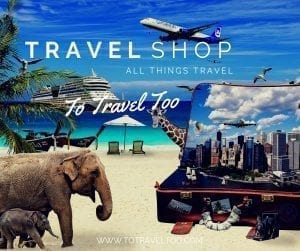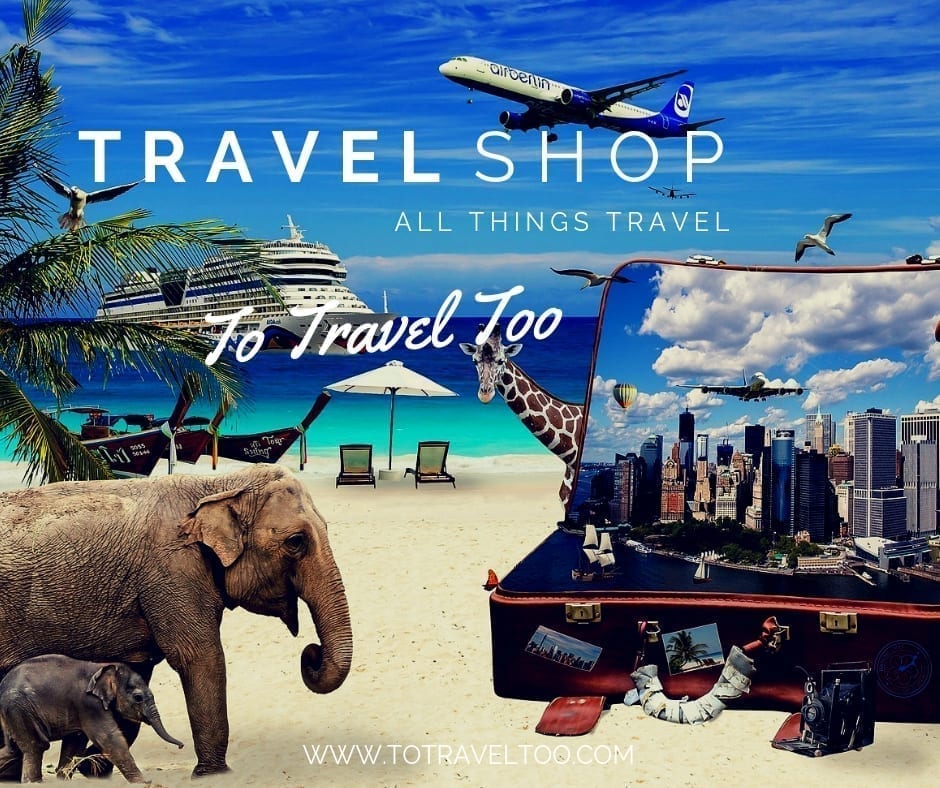 Travel Insurance
We recommend taking out travel insurance as soon as you book your flights and pay deposits on any cruises, tours or hotels. Travel insurance offers protection when things go wrong before or during your travels, that is why we highly recommend that you take out travel insurance.
Further Travels In Thailand
If you are continuing your travels throughout Thailand you may like to read our travel articles:
Bangkok's popular Floating Market and Railway Market Tour
Luxury accommodation in Bangkok at the Pullman Bangkok King Power
4-Star Accommodation Review: Mercure Bangkok Sukhumvit 24