Are you looking for a hotel in Tlaquepaque?
Just 20 minutes from Guadalajara Airport is the enchanting town of Tlaquepaque and one of the best hotels in Tlaquepaque –  La Villa Del Ensueno. 
If you want an alternative to staying in Guadalajara you should consider staying in Tlaquepaque. A beautiful colonial town with a lot of character and things to do.
Read our article on what to do in Tlaquepaque
This post may contain affiliate links. Please see our disclosure for more information. As an Amazon Associate, we earn from qualifying purchases (if applicable).
La Villa del Ensueno Tlaquepaque
La Villa del Ensueno (translated means The Villa of Dreams) lives up to its name.  An oasis located in a traditional Mexican artisan town La Villa del Ensueno oozes charm and sophistication in its tropical colourful setting.
Latest Guest Review:
The decor of this place will blow you away. Beautiful bright colours are everywhere, nice gardens, a pool, amazing Spanish colonial architecture and even a large patio area for almost every room make this place truly unique. The rooms are large and well-decorated. The service was very good and friendly. The bed, even though a bit harder than we liked was still comfy. The hotel was very quiet for a good night's sleep. We felt very secure here as the hotel was surrounded by a high wall. It is also well located, only an easy 10 min walk to the market area.

Accommodation at La Villa del Ensueno
La Villa del Ensueno offers a variety of standard and deluxe rooms as well as suites, some with balconies and some with hot tubs and two swimming pools spread over its two properties.
Breakfast at La Villa Del Ensueno
Included in your accommodation is a hot Mexican breakfast consisting of local Mexican specialities, fruit, cereals, juices, pastries, tea or coffee all set out in the lovely open-air breakfast restaurant and bar overlooking the pool.
Art Gallery
If you have time you must check out the gallery that showcases local artisan crafts.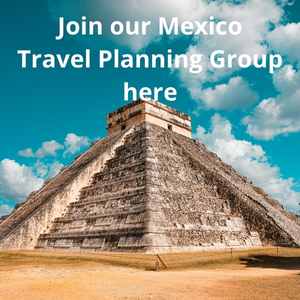 WiFi
Fast and strong Wi-Fi is available and free to guests.
Check-In
On arrival, after a welcoming check-in from staff,  we settled into the bar for a complimentary cold beer before we ventured out to explore Tlaquepaque.
If you are enjoying our article why not PIN it:
Location of La Villa Del Ensueno
The hotel is located only 4 blocks away from the Plaza and the heart of Tlaquepaque.
After breakfast, we sat down and chatted with the husband and wife team, Ricardo and Anabel Sanchez, the custodians of La Villa del Ensueno to find out more about the history of their hotel.
History of La Villa del Ensueno
The first B & B in Tlaquepaque, La Villa del Ensueno was inaugurated on January 5, 1996.  American musician, furniture maker and glassblower Richard Pointer Ferguson with 3 others created a vision that has grown from 10 rooms to now 20 rooms within 2 houses opposite one another in Florida Street.
Ricardo is the godson of Richard Pointer Ferguson and has passionately carried out the vision of his Godfather.  Ricardo was born and lived in the room that we stayed in Apartment 9, one of the junior suites,  (Apartment 10 was part of his home as well) that overlooks the swimming pool with a balcony, king-size bed and was extremely comfortable.
Our suite was decorated in bright Mexican colours and stunning Mexican decor. We loved the bright Mexican tiles that decorated the bathroom. Richard Pointer Ferguson passed away last year at the ripe old age of 90.  Would you believe he created the exquisite Mexican clear glassware that has the blue rim? He was also the first person to open a Pizza restaurant in Mexico in the town of Monterrey.  His passion was creating works of art from recycled beer and soft drink bottles and making furniture.  Some of his wooden furniture creations are located in and around the hotel.
On the rear wall of the restaurant, there is a mural showing Ricardo with his godfather and the three partners.
Tlaquepaque is only a short distance from Guadalajara and it is a great alternative to consider staying in when visiting this region.  If you enjoy staying in unique accommodations with colourful Mexican decor, great breakfasts, a swimming pool to relax in after a day of sightseeing we can highly recommend La Villa del Ensueno.
We would like to thank Ricardo and Anabel for hosting us for the night and providing us with accommodation and breakfast in their delightful hotel and we will return to enjoy their hospitality and to discover more of the delights of Tlaquepaque. As always, our opinions, are our own.
For the latest reviews click here
Flight deals to Guadalajara
Find the cheapest flights with Skyscanner .
Skyscanner is our 'go-to' when researching and booking flights.
Contact details for La Villa Del Ensueno:
La Villa del Ensueno
We have written a
Country Guide on Mexico.
Click the image to purchase from Amazon. It covers all the destinations we have travelled to, where to stay, what to do, where to eat and top tips.
To Travel Too Travel Shop
Travel smarter and safer with products from our To Travel Too Travel Shop.  If you are looking for the latest luggage, guidebooks or travel accessories we have you covered with over 800 travel products to choose from.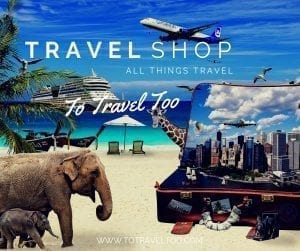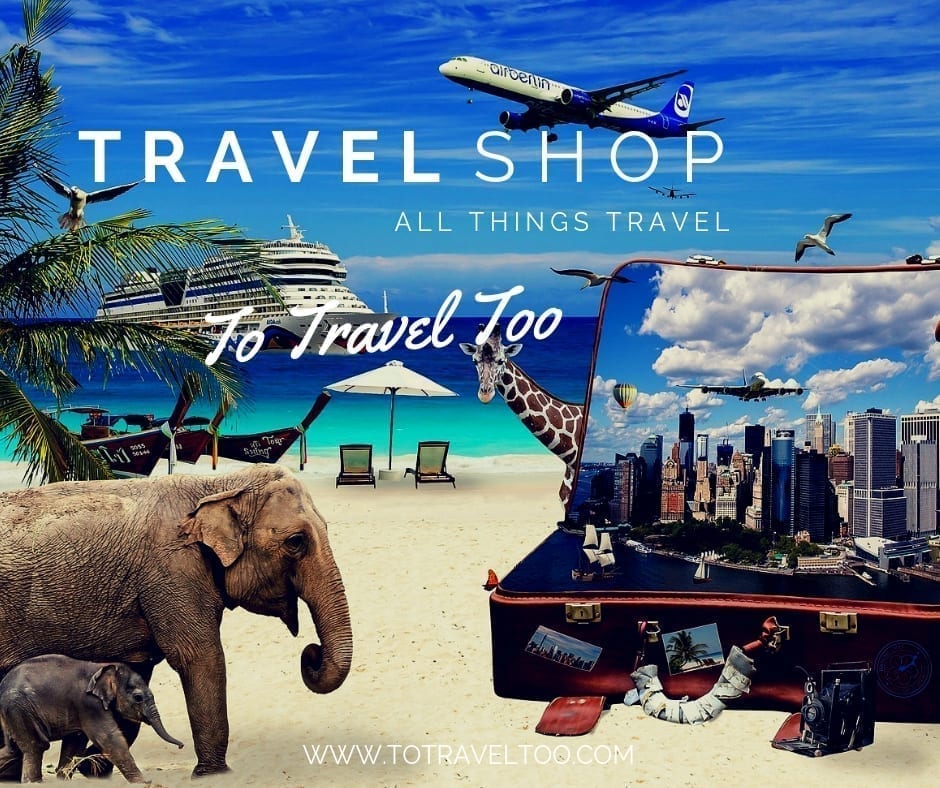 Travel Insurance
We highly recommend that you take out travel insurance when you book and pay for flights, cruises and tours.