A few shorts hours in Lisbon Portugal gave us a taste of this city which is rich in culture and history. So much so that we will plan to return.
We were travelling on a Reposition Cruise from Bilbao in Spain to Colon in Panama with Lisbon being the first port of call.  If you are visiting for the very first time by cruise ship ensure that you are up on deck early, and experience sailing under the famous 25 de Abril Bridge as you sail up the Targus River.
(Editor Update 2020)
This post may contain affiliate links. Please see our disclosure for more information. As an Amazon Associate, we earn from qualifying purchases (if applicable).
We docked at the new terminal in Lisbon – Santa Apolonia.
As you disembark and head towards the Terminal just inside the entrance is one of the best tourist information centres we have seen.   On the right-hand wall as you enter is a large map showing the highlights and sights of Lisbon including the walking distance and time from the Port.  They also provide free maps.
Click here for your
Lisbon Map.
If you like to carry a guide book with you try the
Lonely Planet Lisbon Guide which also covers the rest of Portugal.
Where is Lisbon Portugal
Lisbon is located on the mouth of the Targus River in Portugal.  It is the country's capital and Europe's most western.  The Atlantic Ocean runs around the coast of Portugal.
Lisbon Map
Lisbon Weather
Lisbon has a Mediterranean climate.  The summer lasts from May to October with August being the hottest.  The winters are warmer than most other European cities.
Things to do in Lisbon – Lisbon Tours
Wondering what to do in Lisbon? Not only do you have many choices of day tours within the city there are many day trips that you can do from Lisbon. Lisbon is definitely a city that we recommend that you plan at least a week.
More Options: What To Do in Lisbon
Just a short walk up the hill past traditionally tiled Portuguese homes is the Panteao Nacional.  We visited on a Monday which is the only day of the week that it is closed.  It houses the tombs of some of Portugal's most famous celebrities.  It is built on the site of once was the Church of Santa Engracia but it has never been used as a church.  There are amazing views to be had over the River Tagus and the city from here.
Visit Lisbon's Parks
As you wander from Panteo Nacional to the Castelo Sao Jorge you come across local parks with fountains and several lookouts.
Castelo Sao Jorge
Built during the Moorish Period in the mid 11th century the Castle sits proudly above the city and is one of the city's most visited sites.
The queues for entry can be long why not skip the queues and purchase your tickets before you go and enjoy your visit with a guide.
This ticket includes a 15-minute introduction by a local guide. The castle dates back to the 10th century, not only will you learn the history but the views are outstanding.
There is the Castle with 11 Towers, courtyards and ramparts to wander around, a permanent exhibition of objects dating back to the 7th Century B.C., restricted access to the Archaeological Site and a viewing point of the city.
How to get there:
Bus #37
Tramcar #12 or #28
Opening Times: March to October 9 am-9 pm
November to February 9 am – 6 pm
Closed 1 January, 1 May and 25 December
Ride The Trams of Lisbon
Lisbon has had trams since 1873.  There is a tourist tram but beware of pickpockets as the tram is always packed.  It is number #28 and takes 40 minutes to travel around the main tourist sites.  Tickets can be purchased onboard and costs Euros 6.40 (2020 prices).  Don't expect a comfort ride from its wooden benches.
You may enjoy a local guide that takes you on a walking tour of Lisbon plus a journey on the #28 tram across the city. Click here for the latest prices.
Mirador de Santa Luzia
After visiting the Castilo head down R. Sao Tome towards Mirador de Santa Luzia for stunning views over the River Tagus and the city.
The Cathedral
The Cathedral was built in 1150 and houses a casket with the remains of St Vincent, the Patron Saint of Lisbon.  It is the 2nd oldest building and was built on the site of a mosque after Christian forces in 1147 took the city from the moors.
Elevador de Santa Justa
Connecting two areas of Lisbon's historical centre Baixa and Como Square the neo-gothic iron elevator promises panoramic views  if you like to queue.  There was a long queue the day that we were there and as we were short of time we had to forgo this experience.
5 Euros will get you 2 trips and access to the viewing point.
Shopping
If you have time enjoy wandering through the shopping area of Baixa (downtown) which stretches from the riverfront to the main avenue – Avenida de Liberdade.  This area was completely rebuilt after the great earthquake that demolished Lisbon in 1755.  The area contains some pedestrianised streets, many cafes and restaurants, shops and hotels.
You Can't Leave Lisbon Without Eating a Portuguese Tart
Such a delightful experience!  Portuguese tarts are traditional custard pastries that contain a creme-brulee like caramelised custard in a pastry crust.  They originated over 200 years ago when they were made by the Catholic Sisters from the Jeronimo Monastery in Belem in Lisbon.  Try and stop at one!
Don't leave the city without having a coffee and pastry!
Praca de Comercio
Located facing the River Tagus Praca de Comercio was once known as Terreiro de Pac before it was destroyed by the great earthquake of 1755 which was also followed by a tsunami and a fire that destroyed the city.  Reconstructed and finished in the 19th century it stands proudly on Lisbon's waterfront.
The Square was also the place where King Carlos I was assassinated in 1908 along with his eldest son Luis Felipe as they were returning from their palace to reside in their Lisbon palace.
Equestrian Statue of King Jose 1
The bronze statue of King Jose I stands in the Praca de Comercio.  The statue was created by Machado de Castro, an important artist of his time in Lisbon.  The equestrian statue is one of Lisbon's most important monuments and a meeting place for locals and visitors.
Street Vibe
We would say that Lisbon is one of the best cities in Europe for street art and graffiti.  If you venture up near the Castelo and wander around the side streets you won't miss the stunning artwork as well as the stunning blue tiles that adorn the city walls.
There is also a small courtyard near the walls around the Castelo which housed a unique art form.
We enjoyed getting lost in the back streets. The street art was incredible and definitely a must do in Lisbon.
If you enjoy street art you may like to take a tour around Lisbon click here for more details.
For three hours you will be led by one of Lisbon's best street art gurus down the back streets and hidden areas that you would not know about if you walked the city on your own.
Hotels in Lisbon Portugal
Tivoli Oriente Hotel at Avenida Dom Joao II 27 Parque Das Nacoes Lisbon has free Wifi, swimming pool, gym, with views over the river and paid parking on site.
Browns Central Hotel Rua da Assuncao #75 Lisbon. The 4 star 84 room hotel offers a bar/lounge, free WiFi in an 18th-century building in the centre of Lisbon.
Hotel Santa Justa, Rua dos Correeiros 204 offers free WiFi, bar and lounge.  This 4-star hotel is located in the commercial and financial district of Lisbon.
Vincci Liberdade, Rua Rosa Araujo 16. This 4 star hotel is located 80m from Avenida da Liberdade in Lisbon.
Hotel Lisboa Plaza at Travessa Salitre 7. The hotel offers traditional charm and modern comfort in the historic centre of Lisbon close to Avenidada Liberdade.
More Hotel options click below for the latest deals and reviews.

Where to Eat in Lisbon
Tripadvisor Lisbon top recommendations for where to eat in Lisbon are:

How To Travel To Lisbon
Flights are available to Lisbon from all over Europe as well as worldwide destinations.
Flight Deals
For the latest flight deals compare prices on Skyscanner here:
Travelling from the USA – click here
Travelling from the UK – click here
Travelling from Australia – click here
Travelling from the rest of the world – click here
Eurail Pass
For details on Eurail Travel and Passes click here.
Transfers from the Airport
For private transfers from Lisbon Airport click here for costs.
For tickets for the Aerobus from Lisbon Airport for under Euros 5 click here to purchase.
Bus Travel Around Portugal
Bus travel around Portugal is safe, reliable and easy.  For the latest schedules and ticket prices click here.
Travel Insurance
We always recommend travel insurance when you travel.
For those of you outside of Australia click here for the latest quotes.
For those of you who live in Australia click here for the latest quotes.
Our Articles on Portugal for Inspiration
Walking Tour of Porto with Porto Walkers
Luxury Accommodation Porto Intercontinental Hotel
Things to do in Madeira Portugal
Walking Tour of Funchal Madeira
Pinterest
Are you on Pinterest? We are at To Travel Too and we have many travel-related boards check us out at Pinterest.  If you enjoyed our article why not pin it to your board.
To Travel Too Travel Shop
Travel smarter and safer with products from our To Travel Too Travel Shop.  If you are looking for the latest luggage, guidebooks or travel accessories we have you covered with over 800 travel products to choose from.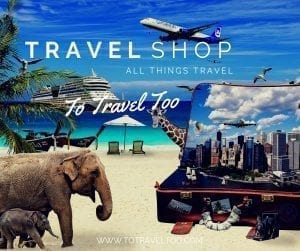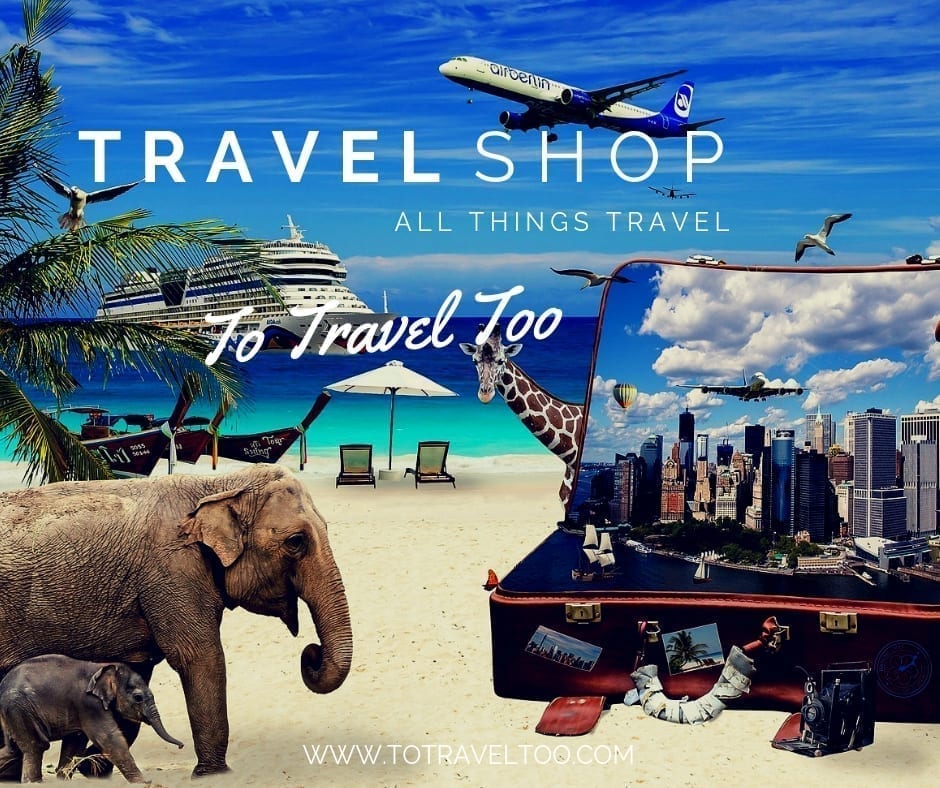 You can now take our article with you on your mobile via GPSMyCity.
It is as easy as downloading them online and walking the city with them offline. Just like your own personal tour guide.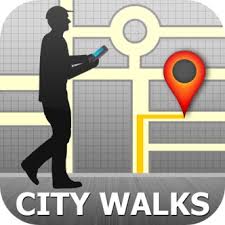 Thanks for stopping by and welcome to To Travel Too – Australia's top Baby Boomer lifestyle and travel blog, with an international worldwide audience in mind, run by the married couple, freelance writers and full-time travellers Jane and Duncan Dempster-Smith. Come with us as we explore the world. Our two mantras that we live by are 'chase time not money' and 'age is no barrier when it comes to travel'.