Are you planning to hike to the Tepozteco Pyramid? We have prepared our top travel tips to make the hike a memorable and enjoyable one for you.
Our guide on all things about the Tepozteco Pyramid hike includes directions to the start of the Tepozteco hike, what to wear, what to expect and the cost of entering the site.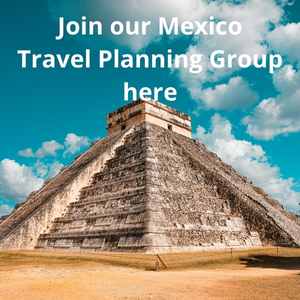 (Editor update 2023)
It's a long magical hike to the Tepozteco Pyramid, one of the many Aztec Pyramids in Mexico. Tepozteco is situated on top of the mountain overlooking the mystical town of Tepoztlan. Tepoztlan is one of our favourite towns in Mexico.  It is a "pueblo magico" designated town which means it offers attributes such as history, culture or nature.
Check out our web story on the Hike to Tepozteco:
Hiking around Mexico? This is the hike for you. As Tepoztlan is only 82km from Mexico City it is an easy day trip or weekend getaway.
Need a place to stay in Tepoztlan? 
Hike To The Tepozteco Pyramid
Pro- Tip: Start early in the day, take plenty of water and make sure you have proper shoes.  Locals do run up the mountain in bare feet and we have seen tourists struggling with 'flip flops' and even high-heeled shoes.
It is a serious hike and it can be slippery at times. So do be careful. We suggest you take your time.
This post may contain affiliate links. Please see our disclosure for more information. As an Amazon Associate, I earn from qualifying purchases (if applicable).
See what other travellers have said about the hike to Tepozteco here.
If you have any questions or would like some advice we would love to hear from you. You can reach us via our Facebook page or email us here.
Travel Insurance
We recommend taking out travel insurance as soon as you book your flights and pay deposits on any cruises, tours or hotels.
Where is Tepoztlan
Tepoztlan is located 82 km south of Mexico City in the State of Morelos.  Tepoztlan has one of the best spiritual mountains in Mexico.
Tepoztlan has been a designated UNESCO World Heritage Site since 1994. Tepoztlan is one of the safest places to visit in Mexico.  We love Mexico so much that we have even written our own special guidebook on our travels throughout Mexico.
Tepoztlan is one of the best places to visit in Mexico.  We have travelled to many places and ruins in Mexico and Tepoztlan is one of our favourites. Although not as impressive as Chichen Itza or Uxmal which are Mayan pyramids in Mexico, Tepozteco is a small temple that was dedicated to Tepoztecatl, the god of the alcoholic beverage pulque.  Who would have thought that they had a God of Alcoholic Beverages back then?
When we travel to new destinations we like to research where we are going and what are the major attractions there.  On our first weekend in Tepoztlan, we saw hundreds arrive early in the morning to hike up the mountain to the Tepoztlan Pyramid.  We needed to find out more before we attempted the hike.
Mexico: From the Olmecs to the Aztecs by Michael D. Coe.  He has been recognised as an authority in this region's ancient civilizations.  If you are interested in understanding more about the Olmecs which were Mexico's earliest civilisations right through to the Aztecs this book explains all.
Another interesting read on the Aztec Gods is
The Fate of Earthly Things: Aztec Gods and God-Bodies (Recovering Languages and Literacies of the Americas) by Molly H Bassett.  Molly Bassett takes the reader through the Aztec rituals, Aztec temples and their spiritual and religious beliefs. 
It is not the easiest of climbs being a distance of just over 2 miles with an elevation gain of over 1200 feet as you wind up the pathway that clings to the side of the mountain.
The pathway starts and ends at the markets at the end of Avenue Del Tepozteco.  The food stalls will entice you with their freshly made fragrant Mexican street food but reward yourself at the end of the hike.
Start early in the morning around 9.30 to 10 and avoid the crowds on the weekend. It took us 1.5 hours to climb up and 1.5 hours to come down.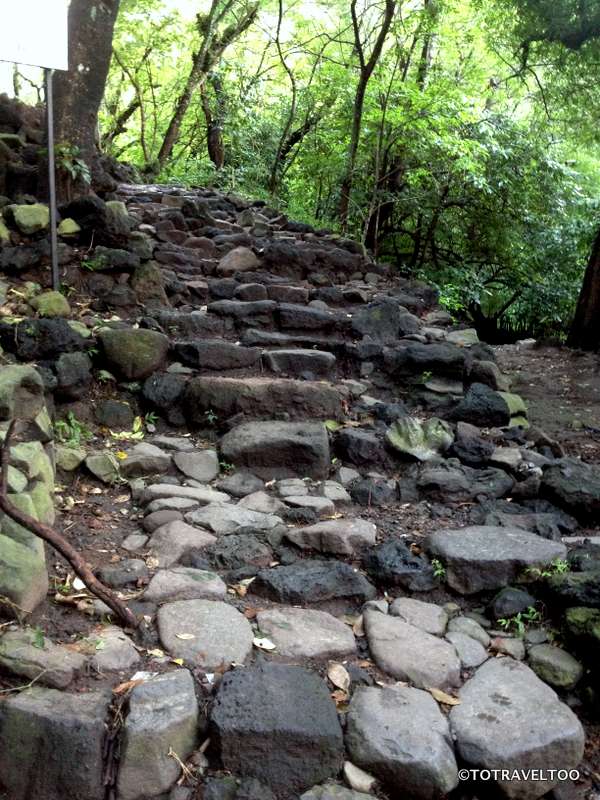 The pathway starts with a stone staircase then breaks into uneven stones and rocks all the way to the top, ensure that you have good walking shoes that grip as it can be quite slippery, especially after heavy rain.  Nearing the top you will come to a set of narrow iron staircases, at this stage you are still a 5-minute climb away from reaching the top.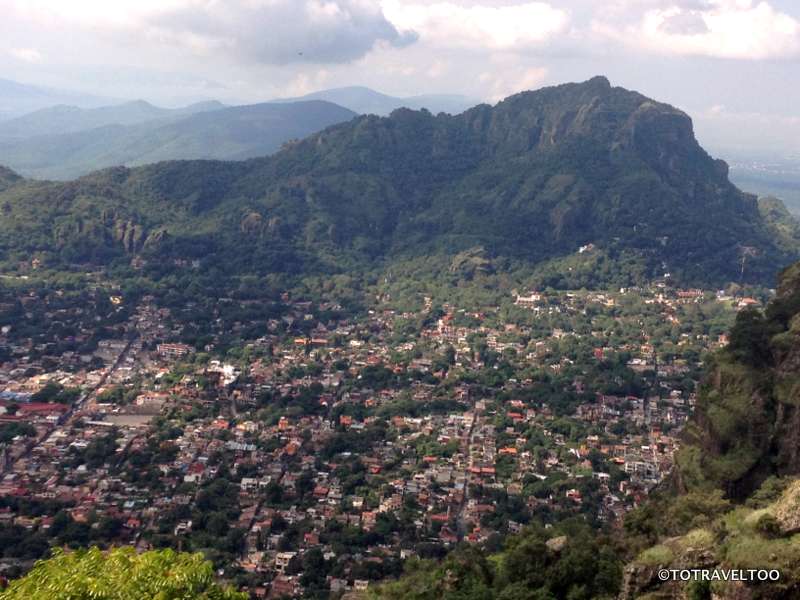 It is free to climb the mountain but when you reach the top there is a small shed where you pay the entrance fee of 55 pesos, (USD3.00) there is also a small fee if you use a video camera.  The breathtaking view is worth the climb.
These little animals are known as Coati, and beware they are searching for food, it is wise not to feed or touch them.  You will see them climbing in and out of the garbage bins searching for food scraps.
The Xochimilcas occupied this area of Mexico from around 1200AD.  Although history can date this area back to 1500BC.  It is known to be the 2nd most spiritual mountain range, Machu Picchu being the first and the mythical birthplace of the serpent god of the Aztecs – Quetzalcoatl. It has also been stated that Tepoztlan has the highest amount of UFO sitings in the world. Although we did not see any during our stay there.
To Travel Too Tip
Ensure that you have proper walking shoes for the hike as well as plenty of water and sunscreen.
Tepoztlan Magico
The township of Tepoztlan Mexico is known as one of the "Pueblos Magicos de Mexico".  The Mexican Government classifies "Pueblo Magico as towns that are considered special for its original roots, symbolic attributes, legends, history, significant events and the daily life of the locals.  These towns still have the magic and mystical attributes that make them charming and interesting to visit". Other examples of  Pueblos Magicos de Mexico towns are Izamal and San Miguel de Allende.
Where to Eat in Tepoztlan
One of our favourite restaurants especially for Brunch is La Sombra del Sabino.  Do not miss the Friday organic market that takes place on the grounds.
Address: Prolongacion Ignacio Zaragoza 450 Barrio Santo Domingo Tepoztlan
Some other recommended restaurants are:
Address: Del Tepozteco 13 Santisima Trinidad – one of the most colourful Mexican restaurants in the world serving local Mexican cuisine – the tortillas are made in the back of the restaurant so you know that they are really fresh! Great for families.
Address: Av Ignacio Zragoza 17 Santisima Trinidad – serving Mexican cuisine with views of Tepozteco
Address: Del Tepozteco Tierra Blanco – tree house style restaurant on the pathway to Tepozeco – very popular for its breakfasts.
Getting In
Mexico City is the closest airport to Tepoztlan, it is 89 km away.  Mexico City International Airport has hundreds of domestic and international flights daily.
Find the cheapest flights with Skyscanner.
Skyscanner is our 'go-to' when we are researching the best flight deals.
Bus Travel
There are buses to Cuernavaca and then local services to Tepoztlan. You can book tickets through Busbud.
Car Rental In Mexico
You can hire a car from Mexico City for the drive to Tepoztlan, click here for the latest availability and prices.
Do You Need a Visa?
Pinterest
Are you on Pinterest? We are at To Travel Too and we have many travel-related boards check us out at Pinterest.  
If you liked this post why not PIN it for later:
Do you know our story of how we both ditched the corporate world to live a life of travel since 2013? Read all about how and why we did it here.
Read more:
Further reading:
Have you checked out our To Travel Too Shop, we now have over 800+ travel-related products that we have either used ourselves or we have been given recommendations by other travellers.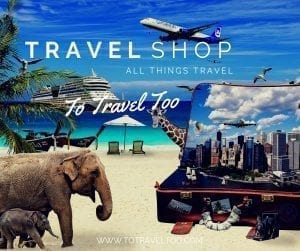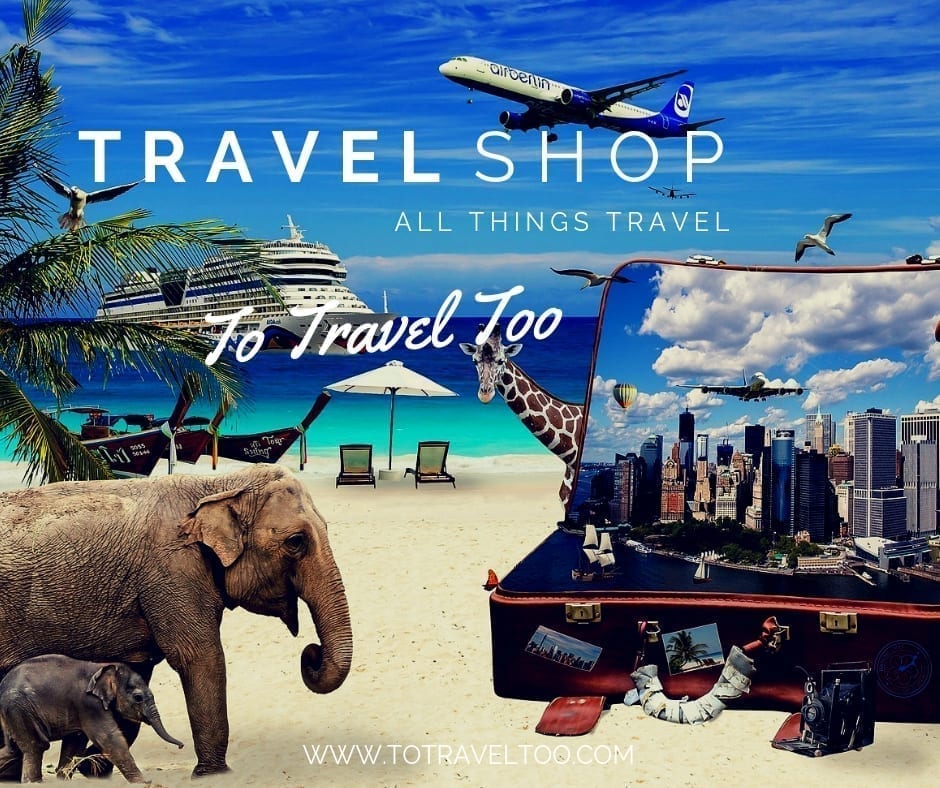 Conclusion:
We hope you have enjoyed our article on our trek to Tepozteco.  If you have experienced the trek yourself we would love to hear from you. If you are about to hike Tepozteco enjoy your day out!