The Yucatan Peninsula is not only a tropical paradise with stunning beaches and ancient ruins but also a culinary haven for food enthusiasts. Mexican cuisine in the Yucatan region is known for its unique blend of Mayan flavours, Spanish influences, and Caribbean ingredients. From tangy citrus-marinated ceviches to fiery habanero-infused salsas, the vibrant and diverse culinary traditions of the Yucatan offer an unforgettable gastronomic experience. In this article, we will delve into the rich tapestry of Mexican food in the Yucatan, exploring traditional dishes, highlighting local ingredients, and uncovering the secrets behind some mouthwatering recipes that have been passed down through generations. Get ready to embark on a flavorful journey as we explore the delectable world of Yucatecan cuisine.
We were keen to find out more about the many Mexican dishes on offer whilst we were travelling around the Yucatan region. Some travellers travel to Mexico just for the food, some for the beaches but for us it is a mix of both plus the people and the culture.
(editor update 2023)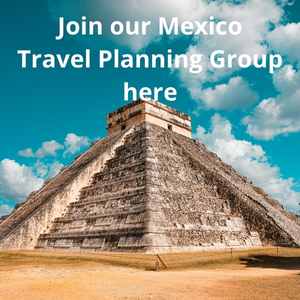 We hope you enjoy our Mexican Food in the Yucatan Peninsula and our facts about Mexican food and we would love to hear from you what your favourite dishes are?
Have you tried the Mole chilli chocolate sauce from Oaxaca?  Some of the best Mole chilli sauce was found in the local markets there.
Check out our web story:
We have travelled throughout Mexico and have written an ebook on where to go, stay, eat and what to do with tips and tricks.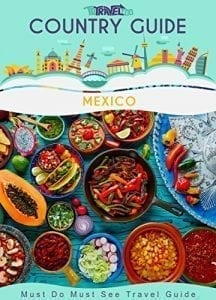 This post may contain affiliate links. Please see our disclosure for more information. As an Amazon Associate, we earn from qualifying purchases (if applicable).
Do you know our story of how we both ditched the corporate world to live a life of travel since 2013? Read all about how and why we did it here.
Love to cook Mexican traditional food?
If you love to cook authentic Mexican food here is a recommended book for you "The Best Mexican Recipes" from Amazon.
We share with you a list of 40 great Mexican Dishes you should try and 4 Mexican dishes that you may have thought were Mexican and are not.
Our article is to inspire you to visit the Yucatan Peninsula.  We have written an extensive guide on all the top destinations in the Yucatan you should visit, what to do there, where to stay, popular tours and tips on visiting.
We researched Yucatan Cuisine Wikipedia to find out if there was a difference between types of Mexican food in each region of Mexico.
Wikipedia states: "The food of the Yucatán peninsula is distinct from the rest of the country. It is based primarily on Mayan food with influences from the Caribbean, Central Mexican, European (especially French) and Middle Eastern cultures."  We were surprised by the French and Middle Eastern influences.
What excites us about Mexican cuisine?  The freshest of fresh produce avocados, tomatoes, onions, chillis, peppers, tortillas, enchiladas, assortments of meats, beans….we could go on and on. Oh, and shopping at the local green markets.
What is your favourite Mexican food? Tamales, Burrito or Quesadilla or Mexican Tacos?
A little bit of background before we dive straight into the food!
We stayed at the Wyndham Hotel in Merida which was centrally located to enjoy the Mayan Ruins of Chichen Itza, Uxmal and Izamal and the flamingos at Celestun.
You can read our review of the Wyndham Hotel here.
Check availability here
Related Reading: Best Places to Stay in Cancun
If you love our article Pin it for later!
The Yucatan Peninsula of Mexico is made up of three states – Quintana Roo, Campeche, and Yucatan.
These 3 regions of Yucatan Mexico are bordered by the Caribbean Sea and the Gulf of Mexico and contain many of Mexico's major tourist attractions.
Mexican Cuisine History
Prior to the Spaniards arriving and conquering the Yucatan in the 16th Century, the Mayan food consisted of vegetables such as maize, squash, pumpkin, red and black beans, chilli peppers, tomatoes, yucca and sweet potatoes.
Fish and seafood were plenty because of its location close to the Gulf of Mexico and the Caribbean Sea.  Turkey and iguana were popular meat dishes.
Cacao beans were used to make the Mayan chocolate drink and honey was used as a sweetener. Cacao beans were also used for currency. The most important staple food in Mexico has and always been corn or maize.  It is the base for tortillas and cornstarch which is a thickening agent is made from Corn.
The Spaniards brought with them rice, herbs, and spices and introduced beef, pork, chicken, goat and sheep and the dairy products such as cheese.
Mayan Religion and Mayan Food
Mayan food has played a major role throughout the centuries in Mayan Religion festivities such as the Day of the Dead, Christmas, Easter, weddings, funerals, and births.
Mexican Cuisine has been given the honour of being included in the Intangible Cultural Heritage of Humanity by UNESCO.
One of the most important dishes in Maya cuisine is Mole Poblano. Mole Poblano can contain up to 20 ingredients; chiles, spices, tomatillos, dried fruits, sugar, spices, thickeners with chocolate if used added at the end of the process.  The sauce is used for meat dishes such as turkey, chicken, pork, and lamb.
Typical Mexican Food of the Yucatan Peninsula:
 Sopa de Lima – the Mayan chicken and lime soup topped with sizzling tortilla chips which is famous all over the Yucatan Peninsula
 Cochinita Pibil – a Mexican slow-roasted pork dish
 Poc Chuc – Marinated pork with spices, salt, onions and lime juice
 Pollo Motuleno – a chicken dish made with orange juice, achiote (seeds from the Bixa tree made  into a red paste) and plantains
 Tamales – filled cornmeal dumplings steamed in a banana leaf
 Relleno Negro – turkey cooked with Chili paste, vegetables and a hard-boiled egg
 Escabeche Blanco – turkey or chicken simmered in a vinegar sauce
 Queso Relleno – the main ingredient in Queso Relleno is Edam Cheese with seasoned ground beef
 Tikinxic – achiote paste is used again in a grilled fish dish
 Seafood
Yucatan Street Food:
 There are many types of Mexican tacos available as street food; chicken, pork, beef, beans, and      cheese
 Quesadillas – a flour tortilla filled with cheese, grilled and which beef, chicken or vegetables can be  added
 Pambazos – a type of bread stuffed with spicy potatoes and chorizo sausage
 Tamales
 Torta – roll stuffed with meat and beans
 Empanadas – a pastry stuffed with meat, cheese and or vegetables
 Burritos – a tortilla filled with beef or chicken and cheese and beans
Where to Find Traditional Mexico Food in the Yucatan Peninsula
La Chaya Maya (our favourite in Merida)
For authentic Mayan cuisine look no further than La Chaya Maya.
Address:  Calle 55 entre 60 y 62 No. 510 Centro.
La Chaya Maya is a very popular family restaurant in Merida specializing in local Yucatan food, including the popular dish Sopa de Lima.  In the corner, you can watch tortillas being made by hand and baked in a large skillet.
There are vegetarian options available.
Open from 0800 – 2300 hours.
Open for breakfast and lunch from 05.30 am to 13.00 Mercado Santa Ana is well recognized as the place to go to for authentic traditional Mexican food. Specialities include tacos, panuchos, Sopa de Lima, turkey salbutes, and papadzules.  Prices are very cheap e.g. 6 tacos and 2 fresh juices MXN90 or USD5.
Mexican breakfasts have so much variety for the traveller, you will be spoilt for choice, the markets are the best places to try all that is on offer.
It was here in the Mercado that we tried Pitahaya – dragon fruit juice which has a significant source of antioxidants and high in Vitamin C, Calcium and Vitamin A.
When you are visiting Merida you can take a Merida Street Food Walking Tour. 
Full details here:
"Discover the Yucatecan cuisine! Skip breakfast this morning and visit the main market of Merida as a local. Discover the original flavours of Yucatecan gastronomy. Among cumbia songs, colours and the kindness of their sellers, you will taste seasonal local fruits, spices, juices and the most popular art meals of Yucatan cuisine: panuchos, salbutes, cochinita pibil and much more. While you delight your palate, you will learn about local plants and herbs, the process of making tortillas and the importance of habanero pepper in the Yucatecan kitchen. Then, you will visit a seafood restaurant to try ceviche, Shrimp or fish tacos and accompany them with a very cold beer. You will end your tour with a dessert at a local Gelato shop with unique flavours like sour orange, bean with pork, bitter chocolate, avocado and flan. The guide will fill you with stories about our customs, traditions, legends and local life in general."
You can reach the beachside restaurant strip of Progresso in 30 minutes from Merida.  Progresso is mainly a Port City located on the Gulf of Mexico in the North West of Yucatan.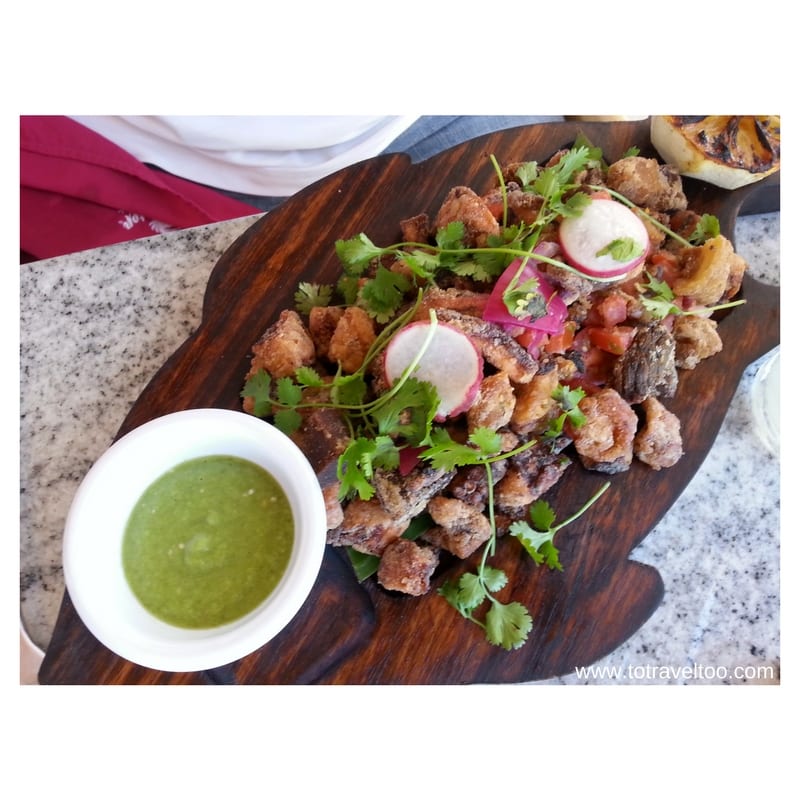 The best dining experience in Progresso is Crabsters Seafood Restaurant.  We dined on Crabby Burgers and the largest grilled fish (the smallest fish was requested) for one person we have ever seen – it could have fed 4 people.  The decor is modern and fresh, you can request indoor or outdoor tables.  We would recommend an outdoor table with unobstructed views over the Gulf.  The menu is mainly seafood but they do have meat options.  The wine list is extensive.
Crabster Restaurant: Calle Malecon, Boulevard Turistico Malecon Progresso
Open daily from 08.00 to 20.00
Where to Eat near Uxmal
The Lodge at Uxmal located outside the gates of Uxmal Ruins is a good choice for lunch or dinner. If you are staying at the Lodge the breakfast buffet is extensive.
The open-air thatched roof restaurant and bar overlooks the Mayan ruins.
The a la carte menu highlights the best Mexican food in the region including the local Yucatan speciality Sopa de Lima.  The menu changes regularly depending on what seasonal fruits and vegetables are available.
Location: Km78 Old Highway Merida – Campeche
Our Restaurant Recommendation in Izamal "The Yellow City"
On our return from visiting Chichen Itza, we stopped for lunch at Restaurant Zamna.  With a good selection of Yucatan regional food, it took us a while to decide what to order.
Whilst we were taking our time we were introduced to a local juice 'Agua de Chaya'.  Chaya is made from a local 'tree spinach' called Chaya and it is a good source of vitamins, calcium, iron, protein and a rich source of antioxidants.
After a substantial lunch, you will be ready to climb Kinich Kakmo pyramid in Izamal.
Location: Calle 22 302 por 31 y 33 Izamal
Opening hours: 12.00 to 20.00
If you are looking for the top restaurants in Cancun there is no better place to search than Tripadvisor. There are over 828 restaurants to choose from with prices to suit all budgets. Click our link below to find out more.

We stayed at the Nizuc Resort & Spa in the Zona Hotelera area of Cancun.  If you want an unforgettable dining experience in a 'zen' location you are spoilt for choice with 6 international world-class restaurants to choose from.  Luxury accommodation awaits you with a capital L. You will not want to leave ever!

Typical Mexican Food can be found throughout the many resorts of the Riviera Maya.  Tripadvisor has a list of the best resorts in the Riviera Maya with the latest special deals and restaurants in the Riviera Maya available with hundreds of reviews for you to make an informed choice.
Best Restaurants in Playa del Carmen
Although Playa del Carmen has a lot of inclusive resorts available we would recommend trying a few of the many restaurants available in and around Playa del Carmen.
A few years ago we had a memorable meal at the Alux Restaurant which is situated in an underground cave just outside Playa del Carmen. After dinner, we would recommend taking a walk around the cave, there is even an underground waterfall.
Location: Av. Juárez Mza. 217 Lote. 2 Col. Ejidal entre diagonal 65 y 70, Playa del Carmen, México
Best Mexican Restaurants along the Tulum Beach Road
We can recommend two good restaurants to enjoy different types of Mexican Food in the hotel and restaurant strip on Tulum Beach Road.  We stayed at the Punta Piedra Beach Hotel and frequented both of these restaurants several times during our stay.
Casa Banana at Tulum Boca Paila Km 8.5
Mateo's Mexican Grill at Tulum Beach Road Paila Km 5.2.  If you get there early you can have a 'sundowner' on the top deck whilst watching the sunset.
Where to Stay in Merida
Bus Travel Around The Yucatan
We travelled around Mexico by bus, most of the time with ADO buses. You can book your bus tickets here.
We found them to be safe, reliable, comfortable and on time.
You may also like to read about:
Two unique towns to visit in Chiapas State – Chamula and Zinacantan
Visiting the weekend market in Tepoztlan – great for foodies
How to enjoy free walking tours at your own pace in San Miguel de Allende
FAQ's on Mexican Cuisine:
What is Mexico's National Dish?
Mexico's national dish is Mole. A sauce made from onions, garlic, spices, groundnuts,  chillis and dark chocolate.
What is the main dish in Mexico?
Enchiladas made from corn and flour tortillas that are filled with meat, cheese, beans, seafood and vegetables.
Conclusion
In conclusion, Mexican cuisine in the Yucatan region offers a unique and delectable experience for food enthusiasts. The blend of Mayan and Spanish influences has resulted in a rich culinary tradition that showcases bold flavours, fresh ingredients, and traditional cooking methods. From the fiery habanero peppers to the succulent cochinita pibil, every dish tells a story of cultural heritage and gastronomic innovation. Whether it's exploring bustling markets or dining at local eateries, one cannot help but be captivated by the vibrant colours, enticing aromas, and irresistible tastes of Yucatecan cuisine. So grab a tortilla and indulge in this extraordinary culinary journey through the flavours of Mexico's Yucatan Peninsula!
Flight Deals to Mexico
Find the cheapest flights with Skyscanner our 'go-to' when we are researching and booking flights for our travels around the world.
Pinterest
Are you on Pinterest? We are at To Travel Too and we have many travel-related boards check us out at Pinterest.  If you enjoyed our article why not pin it to your board?
Travel Insurance
World Nomads offers simple and flexible travel insurance. Buy at home or while travelling and claim online from anywhere in the world.
We would like to thank Visit Mexico and Yucatan Turismo for assisting us with our 4-day itinerary of the Yucatan Peninsula.  Our transport provided throughout the 4 days was complimentary.
To Travel Too Travel Shop
Travel smarter and safer with products from our To Travel Too Travel Shop.  If you are looking for the latest luggage, guidebooks or travel accessories we have you covered with over 800 travel products to choose from.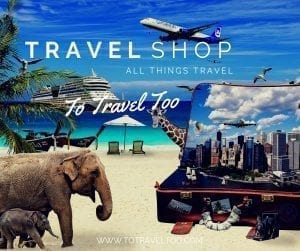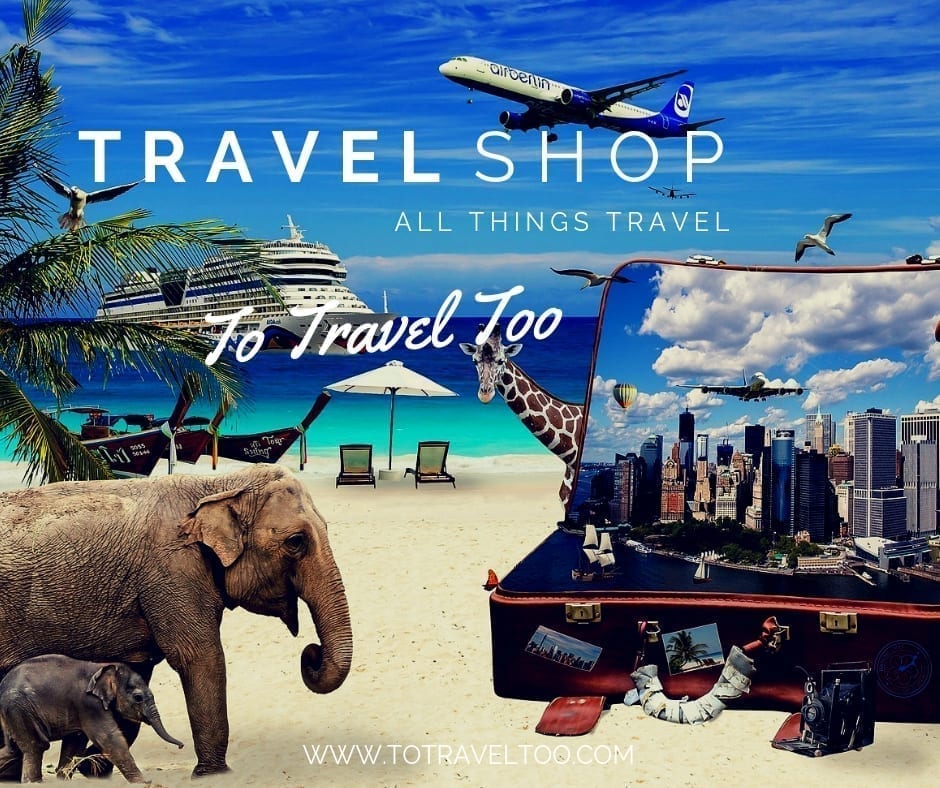 Do you need a visa for Mexico?