Dubrovnik, the stunning coastal city nestled in southern Croatia, has long been hailed as one of Europe's most enchanting destinations. With its medieval walls, red-tiled rooftops, and crystal-clear Adriatic Sea views, it's no wonder that this UNESCO World Heritage Site attracts millions of visitors each year.
Amidst its narrow cobblestone streets lies a wealth of history, culture, and natural beauty waiting to be explored. In just one day in Dubrovnik, travellers can immerse themselves in the city's rich past, indulge in mouthwatering local cuisine, and soak up the sun on pristine beaches. So grab your camera and get ready for an unforgettable 24 hours in this captivating Croatian gem.
Whether you are arriving in Dubrovnik by a Croatian cruise or combining holidays to Croatia with another destination, most of your time will be taken up inside the Dubrovnik Old Town and the Walls of Dubrovnik.  They are spectacular and one that we highly recommend you visit and you must be prepared for the 2km walk along the walls with their stunning views.
Dubrovnik was chosen as one of the many Games of Thrones Filming locations.
Transport yourself to King's Landing with this 'Game of Thrones' walking tour. See all the famous sites in a small-group tour led by an expert local guide.
Tour highlights:
Tour Dubrovnik with a local English-speaking tour guide
See many of the historical sites in Dubrovnik and photos of how they looked in Game of Thrones
Visit the Lovrijenac Fortress and view the impressive fortified walls
Discover where the King's Landings riots took place
See the steps where Cersei began her infamous 'Walk of Shame'
Hear anecdotes from your expert guide about the production of the show
This post may contain affiliate links. Please see our disclosure for more information. 
Of course, if you have time we would suggest spending at least 3 days in Dubrovnik, ideally a week, and include the surrounding areas as there is so much to see and do. For those who want to visit Croatia beaches, we can recommend that Dubrovnik beaches are some of the best to visit during your stay as well. One day in Dubrovnik Croatia will certainly whet your appetite for a further visit.
If you can stay a night or two because Dubrovnik is a popular destination we recommend that you book your Dubrovnik hotels in advance. If your Croatia vacation is during summer we would recommend booking at least 3 – 4 months in advance. As Croatia Tours are popular we would also recommend booking these in advance as well.  Summer is their busiest season and there are many tourists visiting.
What To See In One Day Within The Walls of Dubrovnik – a sample itinerary
When you visit Dubrovnik old town make sure that you allow time to visit the:
Walls of Dubrovnik
the Rectors Palace
the Cathedral
the Franciscan Church and Monastery has one of the oldest Pharmacies in Europe
the Dominican Monastery.
We would then recommend having lunch or dinner at many of the restaurants in the Old Town.  You will pay a bit more to eat within the walls. The restaurant costs are higher due to access to the product providers.
What To Do in Dubrovnik – Our latest e-book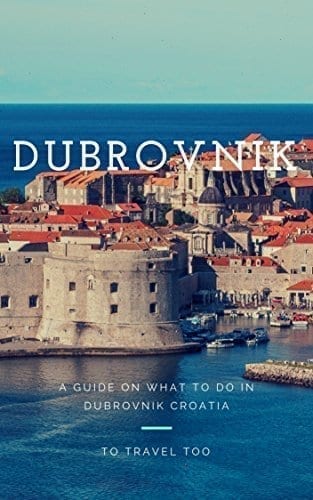 What To Do In Dubrovnik on where to go, what to do, where to eat in and around Dubrovnik. You can purchase it here 
Things to do in Dubrovnik Croatia
You may want to consider downloading our article before you wander Dubrovnik.  Click our link below for more information.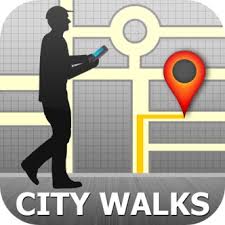 A Group Walking Tour of Dubrovnik
Enjoy a 90-minute walking tour into the historic heart of Dubrovnik's Old Town. Visit the city's major landmarks and hear stories of how Dubrovnik became one of the world's most prosperous and advanced maritime republics.
All are located within an easy walking distance of one another inside the Dubrovnik Walls.
Tour highlights:
Explore the heart of Dubrovnik's Old Town with a local licensed guide
Learn how the city became one of the most prosperous republics
Visit and learn about Dubrovnik's most significant historical landmarks
Hear mesmerizing stories that make up over 1,400 years of Dubrovnik's history
 Walls of Dubrovnik
There is a  level of excitement when you first set eyes on the huge walls in front of you when you arrive at Pile Gate, one of the three entrances to the Old City of Dubrovnik.
There are 2 km of ancient walls to walk around, a photographer's delight, our recommendation is to arrive there when the gates first open.  We entered through Pile Gate at 8.30 am one morning in September with a view of beating the thousands that arrive from the cruise ships.  At this time of the year, Dubrovnik is still hot so we recommend taking enough water for a 2-hour wander.
For those Games of Thrones fans, you will recognise some of the locations, and for those of us who are not, you will marvel at the view across to St Lawrence's Fort just outside the Dubrovnik city walls to the West of the City (Kings Landing to the Games of Thrones fans!) You need to walk in a counter-clockwise direction as in certain areas the path is quite narrow.  At times you are at a height of 25 m with walls with great views over the city and the harbour and in some areas, there are walls measuring 6m thick.  There are 3 round, 12 rectangular and 2 corner fortresses with 15 bastions to enjoy.
Entrance Fee: Adults 250 Kuna (USD33.00) (Euros (33.00)
Opening Hours: Check as they differ throughout the year here
Dive into the world of Game of Thrones in Dubrovnik and reveal filming secrets. Tour guides who participated in production share fascinating insights, fun facts and stories. Enjoy breathtaking filming locations, as well as a picture with the Iron Throne.
Dubrovnik Cafes in the old town
As you walk around you can rest and enjoy a cold drink or coffee at one of the several cafes.  We would recommend an early sunset drink at Buza Dubrovnik.  Buza Bar is a hole in the wall overlooking the ocean on the cliffs, it can be very busy just before sunset so we would recommend that you arrive early.
The Rectors Palace of Dubrovnik
Originally constructed during the 12th century, the palace of the Rector and the Council Hall was destroyed by a gunpowder explosion in 1435. Construction on the new Palace started immediately only to have the Palace again destroyed by another gunpowder explosion in 1463. The Palace was rebuilt in the Renaissance style as well as Gothic style.
The Head of the Republic, the Rector, whose term only lasted one month could only leave the Palace on official holidays or religious holidays. He could stand for re-election after a 2 year period.  It was a clever way of handling any potential corruption.  Pity, it can't be enforced today!
On the ground floor you will notice a bust of Miho Pracat – the only citizen of the Republic who has had a monument dedicated, he was a wealthy citizen who left his entire wealth to the Republic.
After an earthquake during the 17th century, parts of the Palace that were damaged were rebuilt in the Baroque style.
Today, it is a Cultural History Museum where you can visit the offices and the Quarters of the Rector.
Entrance Fee: Adults 120 kuna (USD23.00) (Euros 23.00)
Opening Hours: Check as they vary throughout the year – summer 9 am to 6 pm and winter 9 am to 4 pm
NB: Photographs are not allowed in the Offices and the Quarters of the Palace
Franciscan Church and Monastery Museum in Dubrovnik
The Franciscan Church and Monastery consists of a Pharmacy, the Church, the Monastery and the Library and is situated on the Stradun in the Old City.
The Museum is based around a courtyard of orange trees and contains pharmaceutical instruments and presses, dating from 1317 that was used by the Old Friars in their Pharmacy.   The Cloister is decorated with remnants of old frescos.  The Pharmacy is one of the oldest in Europe, with its Library as one of the most valuable.
Once inside be sure to check out a copy of a painting that depicts how Dubrovnik looked before it suffered damage during the earthquake of 1667.
You can also see a tablet with a Latin inscription that states in 1527, 20,000 Dubrovnik inhabitants died of the plague.
We felt a calm and serene atmosphere as we wandered around the corridors that looked out upon the sweet-smelling orange trees that were growing in the courtyard.
Entrance Fee: Adults 50 kunas
Opening Times: Working hours in summer (last Sunday /week in March – last Sunday/week in October): 9 am – 6 pm
Working hours in winter: 9 am – 2 pm
Dominican Monastery Museum in Dubrovnik
The Dominican Order was founded during the 13th Century in Dubrovnik.  The Church and the Monastery completed construction during the 14th Century. The Monastery is similar in style to the Franciscan Monastery, based around a courtyard where we experienced the same peace and quiet.
The Museum is located in the Cloister of the monastery.  There are works of art from the Dubrovnik painting schools from the 15th and 16th centuries.  It houses an important library and art collection even Titian's effigy of St Magdalene and St Blasius and Veneziano's 'crucifixion.'
Entrance: Adults 30 kunas
Opening Times:  
Working hours in summer (1 May – 31 October):
9.00 am – 6.00 pm
Working hours in winter:
9.00 am – 5.00 pm
The Cathedral of Dubrovnik
The Cathedral was built between 1672 and 1713 on the site of an earlier 12th-century Romanesque cathedral that was destroyed in an earthquake of 1667.  Legend states that Richard the Lionheart built the 12th-century Cathedral for the city after he was rescued from a violent storm close by on the island of Lokrum.  Originally the money was intended for a Cathedral on the island but the clever heads of the Republic persuaded him to use the money for a cathedral in Dubrovnik instead.
After the earthquake of 1979, construction workers found evidence that a Byzantine Cathedral was originally built on the same spot in the 7th or 8th century.
Located above the main altar there is a painting by Titian of "The Assumption of our Lady".
To visit the Treasury there is an entrance fee of 15 kunas per person.  It comprises gold and silver relics from the 12th to 19th century crafted by Dubrovnik goldsmiths.
Dubrovnik Hotels 
There are many hotels in Dubrovnik to choose from if you are staying overnight or more. These are some of the most popular:
We stayed at the luxury Sun Gardens Resort just outside Dubrovnik. Staying in the resort gave us the opportunity not to rush visiting Dubrovnik and choosing our time to visit the Old Town when the cruise ships were not in port. We also had the advantage of the outdoor swimming pool and beach to relax after a day of sightseeing.
Sun Gardens Dubrovnik – we can highly recommend from our personal experience staying here. The hotel is located just outside Dubrovnik and offers luxury accommodation in one of the most beautiful settings in Dubrovnik. You can laze your days away at the pool or on the beach. Enjoy scrumptious meals at one of their several restaurants.
Guest review: Beautiful resort. Great service. Choices for food. Would go back in a heartbeat.
Address: Na Moru 1 20235 Orasac

Address: UI Frana Supila 2000 – overlooks the Adriatic Sea and the Old Town. This 5-star hotel offers guests a spa, fitness centre and indoor pool.
Guest review: The location – INSANE views of the Old Town and the most perfect place to spend the day by the water.

Address: Kardinala Stepinca 21 – this 4-star hotel is located on the seafront and Lapad Beach 4 km from the Old Town. The hotel offers a spa and 2 pools.
Guest review: This is a stunning hotel in an incredible location. The staff are very helpful and every need is catered for. The rooms were beautiful.

Address: UI Kardinala Stepinca 31  is a four-star hotel has a beach, views, indoor and outdoor pool spa, restaurants and bars.
Guest review: The room was luxurious with a terrific view. Excellent quality of fit-out in the ensuite. The size of the room was a pleasant surprise. Breakfast was particularly good with a wide variety of food and also Champagne.

Address: UI Iva Vojnovica is 15 minutes from the Old Town and 5 minutes from Miramare Beach and offers guests an outdoor pool, spa and a fitness centre.
Guest review: Clean, modern, good breakfast, pet friendly. good parking options for free or with payment for the garage. If you want to walk to the old town area, it will take around 15-20 minutes. if you call a taxi from the old town to hotel, 3-5 minutes (it took 53 hrk)

Address: Radnicka UI – this 4-star hotel offers views over Elafiti Islands and is located 2.5 km from the Old Town.
Guest review: nice breakfast but go earlier, Ubers were cheap to and from attractions. friendly staff. and amazing view of the port from our room and during breakfast

Address: Lapadska Obala 37 This 4 star hotel offers a pool and is 3 km from the Old Town and has views over Gruz Harbour.
Guest review: Breakfast was varied and good. The view from the sea view balcony was incredible and recommended. Local wine is good at the distillery Scar and the food at Pantural is incredible.

Address: UI Kardinala Stepinca 31 is a 5-star hotel steps from the Adriatic Sea and has an adults-only rooftop pool.
Guest review: lovely stay, the location was excellent near lots of restaurants even though the hotel restaurants are great, massive breakfast selection the walk to Lapad from the hotel is beautiful. the most comfortable bed I've ever had the pleasure to sleep on as well. staff are excellent, everyone is so friendly and helpful. I would 100% stay here again.

If you wish to stay in an apartment we can recommend Apartment Nikol which is located outside the city walls overlooking the harbour with an amazing view.
We spent a week staying at Apartment Nikol.  There was a bus stop located close to the apartments or you could walk into town.
Guest review:
It has an amazing view. Olja is very clean and organized. She put a lot of thought into making us comfortable. It is well supplied and things are easy to find. It is very close to the bus stop. Basically 2 min.
Disliked · It's a little out of the town and just two buses per hour. But you can use a shortcut to the main bus station and get more public transport. There are quite a bit of stairs to the apartment so when you're tired it's some work though by the second day we'd gotten used to it.

For further information on where to stay in Dubrovnik and their top 10 hotels check out TripAdvisor's Top Hotels.
More hotel options for Dubrovnik:
Croatian Wines
Croatian wines are some of the best we have tasted.  If you are a lover of wine check out Wine Lover's Croatia for their latest Croatian Wine Tours.
Pinterest
Are you on Pinterest? We are at To Travel Too and we have many travel-related boards check us out at Pinterest.  If you enjoyed our article why not pin it to your board.
Dubrovnik Airport
The main Croatia Airport is Dubrovnik Airport located 15.5km from Dubrovnik.  There are many cheap flights to Croatia from all over Europe.
Transfers from Dubrovnik airport to the Dubrovnik city centre
Private transfers from Dubrovnik Airport to Dubrovnik City Centre: 
Cheap Flight Deals to Dubrovnik
Find the cheapest flights with Skyscanner our 'go-to' when researching and booking flights throughout the world.  Sign up for their fare alert to your destination – it tracks when fares go down or up.
Rental cars in Dubrovnik are available from the airport.
Dubrovnik Weather
Dubrovnik has a Mediterranean climate, hot dry summers and cool wet winters.  Sometimes during winter, you can experience snow.  The hottest month is July.
Croatia Travel
Croatia is a beautiful country to travel around.  We found travelling by bus easy, comfortable and affordable. We thoroughly enjoyed our travel in Split and Zagreb.
Bus Travel Around Croatia
For the latest bus schedules and ticket prices click here.
Travel Insurance
We recommend taking out travel insurance as soon as you book your flights and pay deposits on any cruises, tours or hotels.
More Things To Do in Dubrovnik
Conclusion:
In conclusion, spending one day in Dubrovnik is an incredible experience that allows visitors to immerse themselves in the rich history and stunning beauty of this enchanting city. From exploring the ancient walls to wandering through the narrow streets of the Old Town, there is no shortage of things to see and do. Whether it be soaking up the sun on a picturesque beach or savouring local cuisine at a charming café, every moment spent in Dubrovnik is sure to create lasting memories.
With its captivating architecture, breathtaking views, and warm hospitality, it's easy to see why Dubrovnik has become such a popular destination for travellers from around the world. A visit to this remarkable city will undoubtedly leave visitors longing to return and explore even more of its timeless charm.
To Travel Too Travel Shop
Travel smarter and safer with products from our To Travel Too Travel Shop.  If you are looking for the latest luggage, guidebooks or travel accessories we have you covered with over 800 travel products to choose from.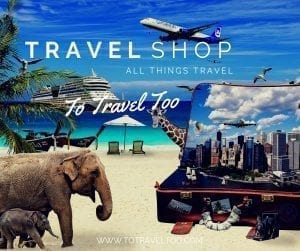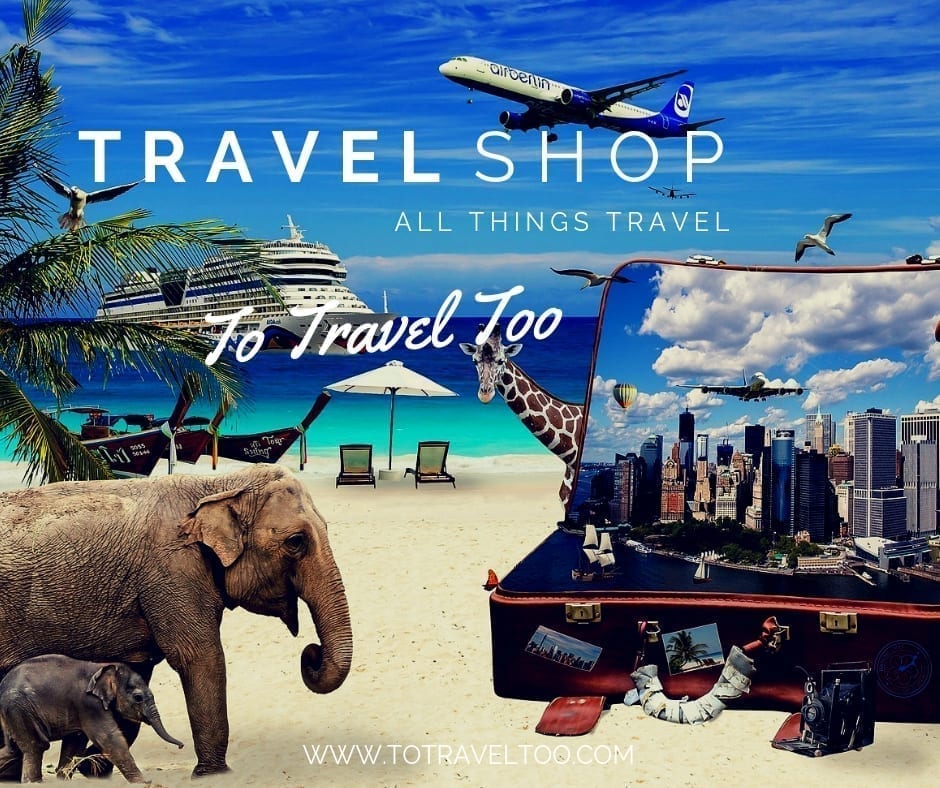 Our Thanks:
Our entrance fees to the City Walls, Rector Palace, Franciscan Monastery, Dominican Monastery and the Cathedral were provided by Sandra Milovcevic from the Dubrovnik Tourist Board.  Croatia Tourism is booming and visiting the Dubrovnik Tourist Board at the start of your time in Dubrovnik will help you plan your time wisely.
We thank Sandra and her team for their assistance during our stay in Dubrovnik.  As always our opinions, are our own.
Disclosure: Certain links in this post are affiliate links. This means that should you make a purchase via our link, we will receive a commission which will not affect the price you pay.
If you enjoyed our post on Dubrovnik you may enjoy our other posts:
3 Good Reasons to Visit Ston in Croatia
Sun Gardens – A True Resort Experience in Dubrovnik
Chairlift and Dinner at the Panorama Restaurant