Reposition Cruises All You Need To Know
Up until 2015, we had not heard of  "Reposition Cruises" but after completing our first Atlantic crossing with Pullmantur from Bilbao, Spain to Colon, Panama you could say we are hooked.
Our guide will assist you in understanding what a Reposition Cruise is, which companies offer them, where they go to, what to expect and more importantly what not to do on a cruise.
(Editor Update 2021)
This post may contain affiliate links. Please see our disclosure for more information. As an Amazon Associate, we earn from qualifying purchases (if applicable).
So what exactly are Reposition Cruises?
A Reposition Cruise is one where the embarkation and disembarkation differ (one way cruises).  Usually, during Spring and Autumn cruise ships reposition themselves from one region to another e.g. Europe to the Caribbean. The Caribbean Cruise market is very profitable.  There are more sea days than on a normal cruise, they are cheap cruises and the price is definitely a lot lower than regular sailings, they are all-inclusive with themed shows and activities. Always check your cruise packages to ensure that you understand what is included and what is not.  Reposition Cruises are sometimes known as a transatlantic cruise and you can also take advantage of them being last minute cruises for you to consider to get you from A to B.
Check out what others on Cruise Critic has to say on cruises that you are considering
Some of the Top Reposition Cruises Available
Disney repositioning Cruise – Repositioning from Florida to Europe and return – transatlantic.
Disney Cruise – Repositioning to and from Alaska, and Florida to California and vice versa
Princess Cruises – Transatlantic from Floria to Europe and return from Europe to Florida and New York
Princess Cruises – Through Panama Canal – spring and fall cruises from Florida to California and reverse
Princess Cruises – Repositioning ships to and from Vancouver/Canada and Seattle
Princess Repositioning Cruises – Alaska cruise, Asia and Australia – transpacific
Celebrity Repositioning Cruises – Transatlantic cruises from Florida to Europe and return
Celebrity Cruises – Panama Canal Cruise – Florida to California and return, to and from Alaska
Celebrity Cruises – Reposition ships to Asia and Australia
Other companies to consider are:
Royal Caribbean Repositioning Cruises
Norwegian Repositioning Cruises
Holland America Repositioning Cruises
Carnival Repositioning Cruises
Travelling With A Disability
If you require wheelchair accessibility on vacation,  cruising is the perfect option for you.  Cruise liners cater well for those with disabilities. Easy lift access to floors, access into restaurants and entertainment areas and some even have designated disabled cabins.
Why We Travelled With Pullmantur Monarch Line
Pullmantur Monarch repositions from Spain to Panama in September and returns from Costa Rica to Portugal in May.
Although this may vary depending on the year.
Our journey started from Bilbao in Spain stopping off at Lisbon, St Maarten and Aruba and arriving in Colon in Panama 16 days later.  The timing coincided with being in the Schengen zone for 90 days and two house sitting assignments in Panama starting 2nd October.
A Little Bit About M/V Monarch to set the scene
Monarch was built in 1991 in Saint-Nazaire in France.  For those ship buffs out there it has a gross tonnage of 73,937 and can reach a maximum speed of 20 knots (which was needed for us to outrun Hurricane Matthew). In length, it comes in at 268,333m, its width 32.20m and a draft of 7.55m.  When she was launched in 1991 she was one of the largest ships in the world.
Her maximum passenger numbers 2,766 and on our cruise, we had 1800 passengers and 800 crew.  There are 12 passenger decks.
Her claim to fame is that she was the first cruise ship to have a female Captain who took the helm in 2007.
Our Cruise Details
It is worth considering spending a few days in the departure city.  We enjoyed Bilbao and would definitely return.
Here are some tour recommendations prior to cruising:
We recommend staying at the Hotel Gran Bilbao prior to cruising. It is a funky hotel in a great location to the city centre. We would definitely stay there again if we returned to Bilbao.

Embarkation Details Bilbao in Spain
Prior to sailing, you will be able to check-in online and you are given a choice of check-in times.
Taxis from Bilbao City Centre to the Cruise Terminal range from 25-33 euros per person which is about a 20km drive away. Bilbao is an interesting city and one that you should spend at least a few nights before departing on a cruise.
We arrived at the terminal on time for our check-in to be told that instead of 2.30 pm we would be checking in now at 5.00 pm.  Our bags were to be left in the makeshift tent, and we were told that there were restaurants and cafes just down the road.  There seemed to be quite a few confused people wandering around trying to find the restaurants, we included.   Apparently,  Monarch was late arriving in, we heard two stories one was due to the weather and the other interestingly enough was that one of the planned excursions whilst in Port at Southampton planned by Pullmantur was delayed coming back from London due to traffic.
To Travel Too Tip
When booking Shore Excursions if you are delayed and you have booked through Pullmantur the ship will wait for you, if you have booked directly with an external tour operator and you are delayed the ship won't wait!
As time drew near for checking in, the restaurants emptied and we joined the rest of the passengers and were given a number, for what we were not sure.  When that number was called apparently you could then check-in.  You will need your passports, cruise reference number and your credit card details, in return you will get your own photo ID card that shows your cabin number, where you boarded and a special number for disembarkation.  There will be a security check as you enter the ship and your card will be swiped for embarkation.
Our Cabin
We were given a great tip from a fellow blogger on what cabin to book and where.  The lower down the better, there is a reason why the medical centre is on level 1 – less movement in bad weather. Also, cabins at the front of the ship are recommended, away from the centre of the ship and where less traffic will be walking back late at night.  We chose cabin 3003 inside.  We were expecting an older style ship in need of renovation and when we entered our cabin we were delighted, it was much better than we thought.  Our cabin steward introduced himself and settled us in.  Within an hour our two bags were outside our cabin door.
To Travel Too Tip on Upgrading Your Cabin
There are possibilities to upgrade your cabin.  The best time, especially on a Repositioning Cruise, is after boarding of the last lot of passengers at the Port prior to the week-long sailing across the Atlantic. We asked that night and the next morning we received notification that we had been upgraded to an outside cabin around the corner #3006.
It was a larger cabin, to be honest, we would have been happy with our inside, but if there was a chance why not take advantage of it.
Life Boat Drill
Once everyone was on board and prior to sailing, we had a Life Boat Drill.  Each floor was allocated to a certain area, life jackets had to be put on and each life jacket had a number which was checked off by the staff from a passenger list. A tannoy announcement took place for those not attending the drill and the drill did not take place till all was accounted for. Once everyone had arrived the drill took place and ten minutes later we were able to return our jackets to our room and left to explore before dinner.
Drinks Package
On the Monarch, all drinks are included in the price i.e. cocktails, liqueurs, spirits, wines and sparkling wine.  If you want premium brands you could upgrade for an extra charge per day. There is no need to really, the Spanish wines and sparkling wine served were very good.
Meals
Breakfast: Buffett Panorama on Deck 11
Coffee, Danish and Juices – 07.00 – 07.30
Breakfast Buffett – 07.30 – 10.00 – large selection of pastries, fruit, cereals, cold meats and cheeses, eggs, tortilla, bacon, vegetables, a good vegetarian selection and good coffee was available.
Coffee, Danish and Juices 10.00 – 11.30
Restaurant: Auster
Buffett from 083.0 – 10.0 (N.B. they will allocate you seats with other diners on large tables, if this is not what you feel like at this hour of the morning we recommend the Buffett in the Panorama Restaurant on Deck 11).
Lunch: Buffett Panorama on Deck 11
Open from 12.30 – 1500
A very good vegetarian selection that changed every day along with salads, roasted meats, fish, vegetables, fruit, desserts, wines, juices and coffee.
Pizza and Snacks:
Pizzeria on Deck 12 12.00 – 21.30
Dinner:
Restaurants Auster and Boreas – Decks 3 and 4
The first night you can sit anywhere at the Auster Restaurant and from then on you must be seated at your allocated restaurant.  If your other table guests are not to your liking check with Reception for a change of table.
Menu:
Pullmantur Monarch had commissioned a Michelin chef to create a new menu for their restaurants.  There were choices for entree, mains and desserts which all had to be ordered at the same time.
One thing we did not realise was that the same menu is used every night of the cruise except for one special dining night.
The same choices every night ended up being a bit of a struggle, the food was excellent and the choices varied, but still, we did struggle.
The wines offered were local Spanish wines which were excellent and you could even enjoy chilled sparkling wine.
There was available a great selection of scrumptious desserts.
Room Service

 
Room service is available 24 hours.
Bars
Bar Fragata Piano Bar – Deck 5 Open 07.00 till closing – highly recommended for coffee throughout the day
Tapas Bar – Deck 5 Open 11.00 till 24.00
Sports Bar – Deck 5 Open 15.00 till closing
Salon Rendez-vous – Deck 7 Open 16.00 till closing
Discoteca Cyan – Deck 8 Open 23.00 till 03.00
Bar Panorama – Deck 11 Open 10.00 till closing
Bar 360 degrees Observation Lounge – Deck 14 Open 1600 till closing
Live Music at certain times at Bar Fragata and Salon Rendez-Vous (check the daily program).
Diario de a Bordo – Daily Program
Every afternoon a daily program is delivered to your cabin with the next day details such as:
Day and date with the weather forecast, temperature, sunrise and sunset
Recommended dress code for the following evening – informal, formal, flowers and colours and other themes etc
From The Bridge: e.g. The Monarch sails to Lisbon in Portugal (our first Port of call) sailing distance 624 nautical miles
If there is a time change and when to set your clock backwards or forwards
Details of the Evening Show – Broadway Showroom Decks 5 and Deck 7
Activities onboard – times and location e.g. Free stretching classes, morning walks, dance classes, yoga, bingo, quizzes,  Spa Activities and timings.
Daily Promotions in the Casino, Spa, Photo Gallery and Internet Cafe
WiFi
On checking in online we purchased a Wifi Package.  60 minutes free when you purchased a 250-minute plan for 59.95 Euros.  On the first night, we passed by the Internet Cafe and chatted with the manager who gave us the same plan again as a special, with the proviso that it would be debited to our account but then recredited.  We were a bit dubious about this at first but the amount was recredited.  We could use the WiFi in our cabin, at times it was slow and as such would easily eat up your minutes, but if you timed it when meal times were on fewer people were accessing it.
To Travel Too Tip:
Ensure that you have copies of your passport, onward flight ticket and hotel reservation printed out otherwise you will use valuable minutes logging on and sending these details to Reception for printing.  These documents are required by immigration when you disembark.
Shore Excursions
Shore Excursions were able to be booked at the Excursions Desk on Deck 4.  There are different opening hours.
To Travel Too Tip:
If you want to book a shore excursion for the very first port, we recommend that you book when you check-in on-line.  Cruise staff need to pre-book the excursions and require final numbers prior to departure.  Quite a few of the passengers were unaware of this and missed out on the excursions available in Lisbon.
Our First Port of Call – Lisbon
624 nautical miles later and we arrived at our first port of call – Lisbon, the capital of Portugal. The Monarch docked on time at 8.00 am at the stunning port after a scenic voyage up the River Tagus.
If you do not want to take the Shore Excursions offered by Pullmantur, here are some recommendations.
As soon as the Monarch was cleared we were able to disembark and we were due back on board by 3.30 with a departure at 4.00 pm for St Maarten – 3066 nautical miles away.
9 Nights At Sea
What we thought could be the toughest part of the Atlantic cruise spending 9 nights at sea turned out to be the best part.  The weather was perfect, such a surprise since we were travelling the Atlantic from Spain to St Maarten in the Caribbean.  Stunning sunrises, hot weather and equally stunning sunsets with hardly another ship in sight.
We settled a daily routine, an enjoyable breakfast in the Panorama Restaurant, Jane heading off to the gym, sunning ourselves, reading our books and enjoying the onboard entertainment provided by the very energetic activities team.  A cocktail before our buffet lunch where we would also enjoy a chilled glass of Rose over a good selection of food.  The afternoon was spent with more reading and sunning ourselves, enjoying one last cocktail before changing for dinner.
Prior to dinner, we would enjoy a cocktail or two and then head down to meet our other dinner guests at our allocated table for 7.30 pm.  After dinner, you could take in a show or enjoy a drink or two at one of the bars or try your luck at the casino.  For those who enjoy the Disco, it opens at 23.00 hours.
Our 2nd Port of Call – St Maarten
We sailed leisurely into the Port at 7 am enjoying the view of the lush green mountains of the island.  The announcements at breakfast advised us that Hurricane Matthew was going to affect our schedule over the next few days and that departure from St Maarten was being brought forward to 4.00 pm instead of 6.00 pm.  There were doubts at this stage whether we would make the Port of Aruba.  The Captain was monitoring the Hurricane hourly and we were kept informed at all times.
We took a Highlights of St Maarten tour with Amigo Tours –  we had great adventures meeting the locals, drinking Guava Rum Punch, swimming and being blown about at the 5th craziest airport in the world at Maho Beach.
Security checks as we got back on board.
Cancellation of our Port Visit To Aruba
The Captain and Cruise Director kept us informed in regards to Hurricane Matthew.  A revised itinerary was provided informing us that the Port of Aruba had been closed and we were to head directly to Colon in Panama arriving one day earlier.
For those with excursions planned and booked through Pullmantur, a refund was available.  For those who booked directly with local operators, they would need to contact them for a refund.
For those who were disembarking in Aruba, a meeting was called in the Broadway Room to advise them of Pullmantur's procedures.  It is important to always travel with travel insurance and that it covers cancellation etc – in this instance Pullmantur would offer assistance in changing hotel and flight reservations by free wifi for a certain time and access to telephone calls.
Pullmantur had also offered extra shore excursions in Colon for the day of arrival.
There are refunds available on Port Taxes that we were charged for Aruba – we contacted our travel agent and advised them of the situation, their response is that there will be a refund but it will take a while. (2019 update, we did not get a refund on our port taxes).
Disembarkation Procedures
We made the decision to disembark in Colon a day earlier than planned, spend one night in Panama City and then head off to Boquete the next morning early for our house sitting assignment there for 3 months.
For those who were going to leave the ship a day early, we had to advise Reception by 6 pm with copies of our passport flight details out of Panama and our accommodation in Panama.  A form had to be completed saying it was our choice to leave early and that no refund would be available.  A customs declaration form is also required to be completed. A new ID card was issued with the new disembarkation date.  Our credit card details were taken on the check-in and the gratuity charge of 330 Euros in total for both of us had already been debited.
There is a different procedure for normal disembarkation,  details will be provided in your room the night before.  Read them carefully and understand in regards to your luggage that they need to be left outside your room the night before by 1.00 am.
In the morning we sailed into Colon Panama at 7.00 am.  Many of the passengers were up early and on deck to view the docking.  Once the Ship is cleared by Customs those on tours were allowed to depart but those waiting to disembark were delayed until all passports were cleared by Immigration.
We enjoyed our last leisurely breakfast, headed up to one of the Bars for a coffee and waited till the announcement was made that we could depart.  We had no need to rush and enjoyed our last hours on board.
Time for us to leave.  We received our Passports, collected our bags and headed to the first floor to disembark.  Our ID card was swiped for the last time and we headed into the terminal for a security check by the Customs Dog.
How to get from Colon to Panama
Taxi from Ship Terminal to Bus Terminal in Colon: USD3.00
Bus from Colon to Allbrook Terminal in Panama City: USD3.50 per person
You could hire a car for travel around Panama.
Panama Hotels
In Panama, we stayed at the Hotel Sercotel Princess in Panama City – a great location at Calle 53 Este Marbella y Ave. 5ta B Sur, Panama City Centre, Panama City, Panama. The hotel features an on-site casino and outdoor swimming pool.

Panama has a range of hotels to suit all budgets and tastes.

Flights from Panama
On arrival into Panama, you will need to show your return flight out for immigration purposes.
Do You Need A Visa
Read TripAdvisor reviews on Pullmantur Monarch
Cruise deals:
For last minute cruises check out Vacations To Go  
Have you been on a Repositioning Cruise?
Pinterest
Are you on Pinterest? We are at To Travel Too and we have many travel-related boards check us out at Pinterest.  If you enjoyed our article why not pin it to your board.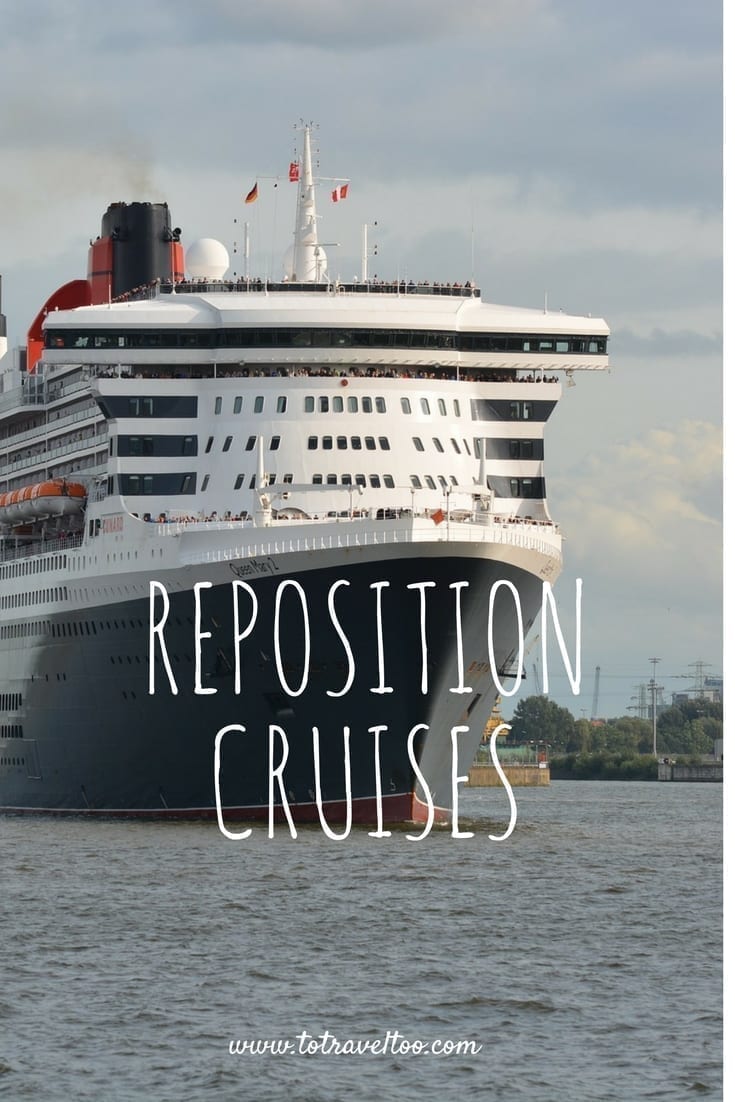 Check out our To Travel Too shop with over 800 travel-related products through Amazon.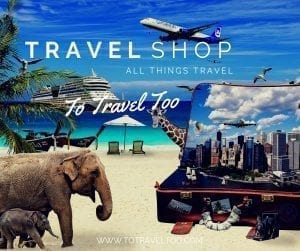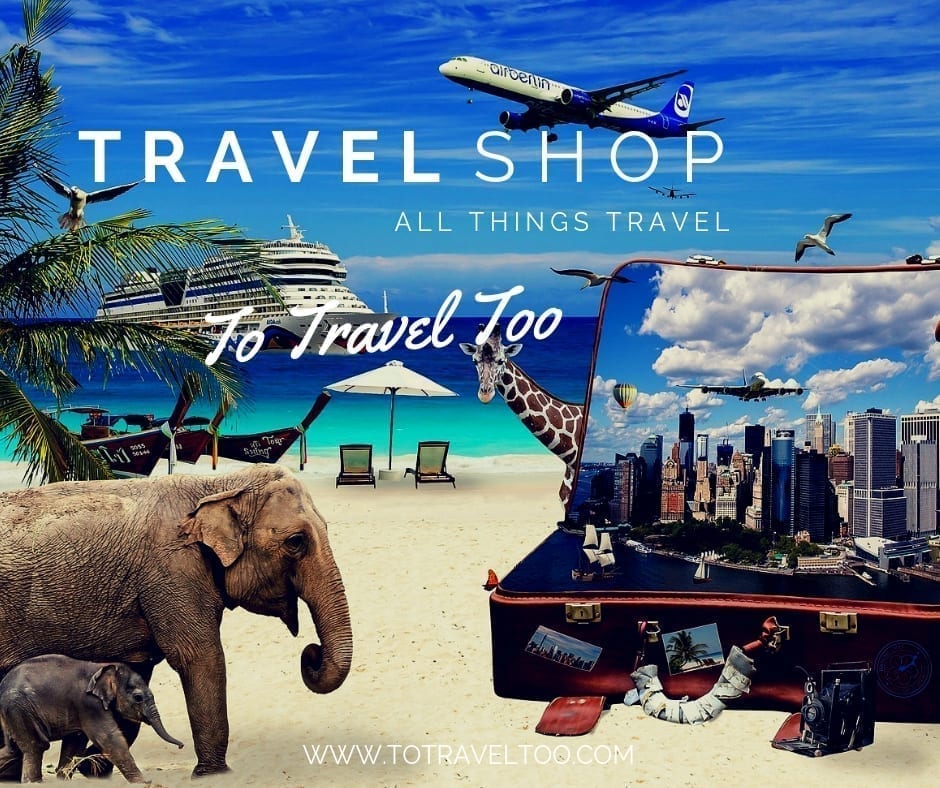 Travel Insurance
We highly recommend travel insurance, and the best time to take it out is when you pay your cruise deposit.
www.totraveltoo.com is a participant in the Amazon Services LLC Associates Program, an affiliate advertising program designed to provide a means for sites to earn advertising fees by advertising and linking to amazon.com, amazon.co.uk, amazon.ca. Amazon and the Amazon logo are trademarks of Amazon.com, Inc. or its affiliates.