Situated in the picturesque village of Howth, Ireland, King Sitric Restaurant and Accommodation stands out as a beacon of culinary excellence and comfortable lodging. With its stunning coastal views, charming atmosphere, and delectable cuisine, this gem has become a haven for both locals and tourists alike. Whether you are seeking an unforgettable dining experience or a tranquil retreat by the sea, the King Sitric offers the perfect blend of Irish hospitality and gastronomic delights.
A member of  Blue Book Ireland (luxury accommodation)  for the last 28 years King Sitric is ideally located as an alternative to staying in Dublin, where accommodation can be expensive. Howth is located 30 minutes from Dublin on the Dart Train.
Visiting Howth is one of the top things to do in Dublin and we would highly recommend it. If you can only spare one day there are many things to do in Howth on a day trip.
We had originally planned to spend one night before flying to Dubai but Hurricane Ophelia put a stop to that and we had to extend another night allowing us to enjoy more of King Sitric's hospitality and great food.  King Sitric at Howth, although only 17km from Dublin Airport, is a destination that should not be limited to one night only as a transit stop, there is so much to do and see you will need at least 3 nights we would recommend more.
King Sitric is one of the top hotels in Howth Ireland.
This post may contain affiliate links. Please see our disclosure for more information. As an Amazon Associate, we earn from qualifying purchases (if applicable).
Coastal Walk Tour – One of the top things to do in Howth
Immerse yourself in the amazing atmosphere and flavours of this ancient and famous Dublin coastal village. Explore Howth through the eyes of a local. Taste an award-winning local deluxe seafood chowder, traditional Irish bread, and a drink of your choice.
Check availability here
Where is Howth Dublin 
Howth is located 15km from Dublin City Centre on the peninsula of Howth Head in the County of Dublin.
Where is King Sitric Located in Howth Ireland
King Sitric Restaurant and Accommodation is located on East Howth Pier, about a 10-minute walk from the Howth Dart Station with views over Ireland's Eye.
If you are enjoying our article you may want to PIN it for later.
King Sitric Howth – Accommodation
King Sitric currently has 8 bedrooms all with panoramic views over Balscadden Bay. All the rooms are named after Irish Lighthouses. Bedrooms range from a ground floor standard room, first-floor Superior Rooms and a Penthouse.  They are all tastefully decorated with polished wood furniture and a nautical theme throughout.
Our room was located on the first floor and decorated in a nautical blue theme.  We had such a great night's sleep, not only was the bed comfortable but we were lulled to sleep by the waves lapping the shore.
A table and 2 chairs positioned at the window allowed me to people watch whilst working.  The WiFi worked well in the room. Tea and coffee-making facilities, hot chocolate and shortbread biscuits were a welcome added touch.  We loved the modern large bathrooms and fluffy white towels.
King Sitric Howth – Fish Restaurant
We arrived in time for Sunday Lunch on the first floor of the King Sitric Fish Restaurant.
Chef Aidan MacManus and his wife Joan opened their seafood restaurant back in 1971 sourcing the best local produce possible. Both Aidan and Joan came from a hospitality background and have worked hard over the years to earn the title of Ireland's Premier Seafood Restaurant winning numerous awards for their efforts.
2010 Dublin Magazine Best Seafood Restaurant
March 2010 Bord Bia's "Just Ask Restaurant for the Month"
2011 BIM Seafood Circle – Most Informative Menu
2011 recommended by Georgina Campbell in her Ireland Guide
In 2012 entered the Food & Wine Magazine Hall of Fame
2013 Georgina Campbells – Newcomer of the Year – East Cafe Bar located on the ground floor
2017 Georgina Campbells – Irish Breakfast Award for their homemade soda bread (which we can attest to, we could not stop at just one slice)
2020 Georgina Campbells – Seafood Restaurant of the Year
With so many awards we now understand why it is voted one of the best fish restaurants in Howth Ireland.
Their location close to Howth Pier allows Aidan to source the freshest fish, oysters, mussels and lobsters for the restaurant.  They purchase smoked salmon from Nicky's Plaice on the West Pier.
Wild game and beef dishes are also included in the King Sitric menu. John sources the beef from the local Bellingham Family farm and free-range chicken comes from the Green Acres Farm Co. Cavan.
With well-priced 2 and 3-course menus available, we could not believe what good value the restaurant represents, no wonder reservations are recommended.
We dined on Goats Cheese and figs (Jane)  and Dublin Bay Prawns (Duncan) for starters, Black Sole Meuniere (Duncan) and Lightly Spiced Beer Battered Cod (Jane) with a delightful Hugel Pinot Blanc wine.
Don't forget to try their award-winning bread.
A wicked Chocolate Meringue explosion followed for dessert. Coffee was served with petit fours.
Such a memorable lunch and a stunning view over the Bay, a great way to spend a Sunday afternoon.
Breakfast served in the restaurant is another wonderful experience, what with the view, great service and excellent menu it was hard to leave.  Hurricane Ophelia gave us the opportunity to enjoy 2 breakfasts and a meal at the East Cafe/Bar.
East Cafe/Bar Howth
What a buzzy bar and cafe! A fun time was spent enjoying a pint of Guinness and burgers (a Green lentil potato and mushroom vegetarian burger and an East burger with bacon and cheese). When the weather is kind to Howth you can sit outside and enjoy a drink or two and try the delicious offerings on the menu, especially during the twilight of summer.
Check availability here and book now
What to do around Howth
If you are wondering what to do in Dublin we would highly recommend visiting Howth. You can easily visit from Dublin in a day.
It is always a good idea to chat with a local to find out all about their hometown.  Joan spent an hour of her busy time giving us great tips on what to see and do.
Hikes around Howth
Discover the beautiful fishing harbour and village of Howth
Take in amazing views of Ireland's Eye and Lambay Islands
Hike to the views described by HG Wells as the most beautiful in the World
Follow your guide across the heathlands with blankets of wildflowers
Admire the awesome views of Dublin Bay on the famous Howth cliff path
Local Walks Around Howth
Stop off at the Tourist Centre in the middle of Howth and pick up their recommended local walks guide.  You can enjoy a 1.5-hour walk up to the summit for great views over Howth and the surrounding countryside or a longer walk up to about 4 hours duration.
Howth Castle
Howth Castle is only open during the weekends in the summer months.  Reservations need to be made in advance. The castle was built between 1250 and 1350 and it has stayed in the same family hands since its construction.
The Back Streets of Howth and the Church and Graveyard
Take a stroll around Howth turning right at the Abbey Tavern, turn right at the Church and Graveyard.  You will note in the graveyard that there are only 5 or 6 families buried there, they are the families of the local fishermen. Around the back streets, there are colourful character cottages on narrow and dead-end laneways.
Sports in Howth
Howth is very popular for kite surfing and bodyboarding.
Irelands Eye Howth
Irelands Eye is owned by the family from Howth Castle. It is the island that you can see from the shore, it is now a wildlife bird sanctuary which the family lease to the State for 1 guinea a year.
Hurdy Gurdy Museum Howth
The Hurdy Gurdy Museum is 'quirky' said Joan and well worth a visit.  The museum is a communications museum based in the Martello Tower, one of the many network towers that were built by the British around Ireland over 150 years ago as lookouts for an expected Napoleonic invasion. There are fine examples of early Morse equipment, valve radios, gramophones, crystal sets and more.
National Transport Museum Howth
The National Transport Museum has over 60 examples of transport on display dating from 1883 to 1984. They have more than 170 items in total under 4 categories  Passenger, Commercial, Fire & Emergency, Military and Utility.
Lambay Island Howth
Skerries Sea Tours run tours to Lambay Island and Rockabill Lighthouse. Lambay Island is home to grey seals, wallabies, fallow deer, seabirds and cattle.  The Island is owned by the Baring Family of Baring Bank fame.
Malahide Castle Howth
Malahide Castle is one of Ireland's oldest medieval castles and home to over 5,000 species of plants in their botanical garden.
You can visit Malahide Castle full details of tours can be found here.
You can also visit Malahide Castle on a full-day bus tour of Howth from Dublin.
Discover the beauty of the Irish coast by touring the North Bay of Dublin. Visit the 11th-century castle in Malahide, enjoy a stroll in Howth fishermen's village with free time for lunch. Take an optional 1-hour walk in Howth cliffs on this full-day tour.
Check availability here
Dublin Bay Prawn Festival
Each year the famous Dublin Bay Prawn Festival is held for 3 days around 17th March – St Patricks Day celebrations.  King Sitric Restaurant and other bars and cafes in the area host a variety of amazing food experiences at the Harbour Festival Food Village.  We highly recommend advance accommodation bookings for this very popular event. The festival is one of the best things to do in Dublin.
Contact details for King Sitric Howth
Address:
East Pier Howth, County Dublin, Ireland.
Telephone:
Tel: (+353 1) 832 5235
Fax: (+353 1) 839 2442
King Sitric Howth Hotels Booking:

Cost of the Dublin to Howth Dart Train
For the latest information on day tickets and multi-day tickets here
Our Thanks
Our thanks to Aidan and Joan and their family for our memorable 2-night experience from our peaceful night's sleep to the best of Irish cuisine and hospitality. It was a pleasure eating at the best restaurants in Howth – King Sitric and East Cafe/Bar and we kindly thank the staff for looking after us so well.
Our two-night stay was a combination of complementary dinner bed and breakfast and their media rate for bed and breakfast. We will definitely return and explore more of Howth and the surrounding area. We thank Irelands Blue Book for their assistance in our 3-week road trip.
Flight Deals to Dublin
Find the cheapest flights with Skyscanner our 'go-to' website for searching for the latest deals on flights.
Car Rental Dublin
If you want to visit Howth and the surrounding areas why not hire a car on your arrival at Dublin airport.  Full details here of car rental rates.
To Travel Too Travel Shop
Have you visited our To Travel Too Travel Shop? We have a huge range of travel products for you.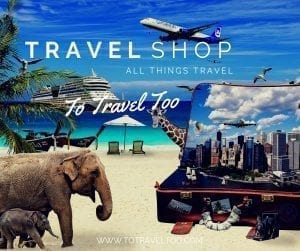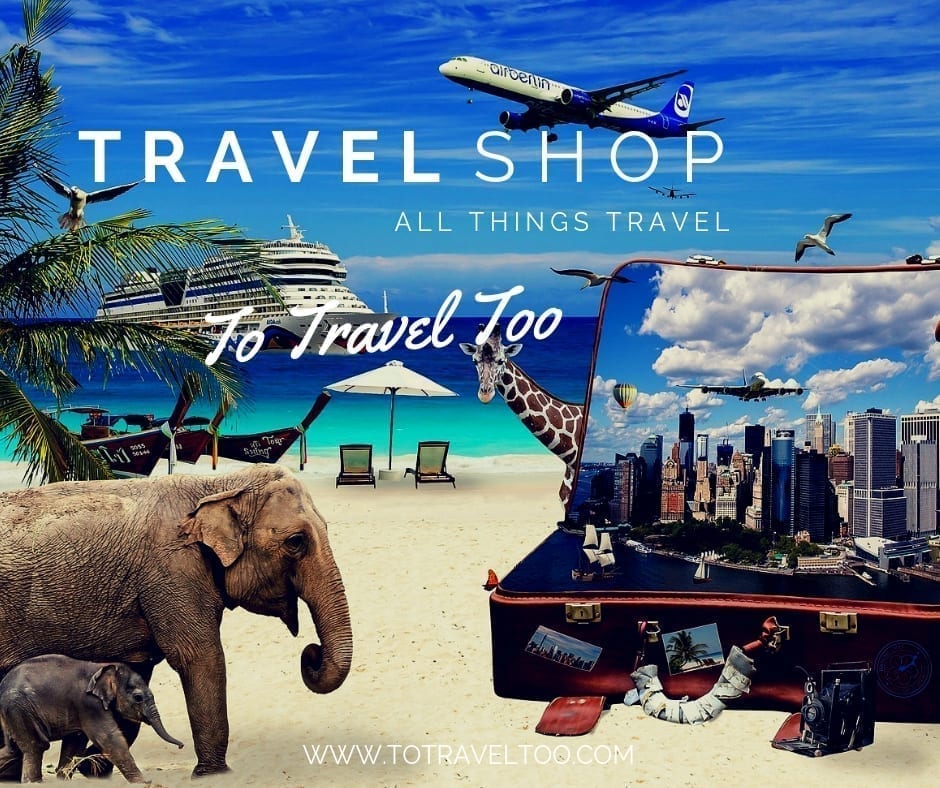 If you enjoyed this article you may like to read our other articles on our 3-week road trip around Ireland.
Carrig Country House Killorglin
A Night Out at Killarney Brewing Company
Ahernes Seafood Restaurant and Luxury Accommodation
Travel Insurance
We highly recommend that you take out travel insurance when you book and pay for flights and pay deposits on cruises and tours.
Conclusion
We hope our article from To Travel Too has inspired you to visit Howth just outside Dublin.
In conclusion, King Sitric Restaurant and Accommodation in Howth, Ireland offers a truly exceptional experience for those seeking exquisite dining and comfortable lodging.
With its breathtaking waterfront location, award-winning cuisine, and charming accommodations, it is no wonder that this establishment has garnered such acclaim. Whether you are a food enthusiast looking to indulge in fine Irish fare or a traveller seeking tranquillity in a picturesque setting, King Sitric is the perfect destination. From the moment you step foot on its grounds to the last bite of your delectable meal, this hidden gem will leave an indelible impression on your heart and palate.
Pinterest
Want to read our article later, why not pin it!