Review of The Panorama Restaurant Dubrovnik Croatia
There are many restaurants to choose from when you visit Dubrovnik but not all of them have a stunningly breathtaking view like the Panorama Restaurant Dubrovnik.
After spending quite a few weeks in Dubrovnik we believe that the Panorama Restaurant is one of the best restaurants in Dubrovnik. It is also the only cable car restaurant that we have visited that offers not only great views but excellent local cuisine matched with excellent wines and service.
There is so much to do and see in Dubrovnik we suggest that you allow at least 5 days to enjoy all that Dubrovnik has to offer.
This post may contain affiliate links. Please see our disclosure for more information. 
Where is the Panorama Restaurant Dubrovnik
The Panorama Restaurant Dubrovnik is situated on top of the 415 meters high Mount Srdji.  As well as a Cafe and a Gift Shop there is a Croatian War of Independence Museum that is located in the Napoleonic Fort.
How To Get To the Panorama Restaurant in Dubrovnik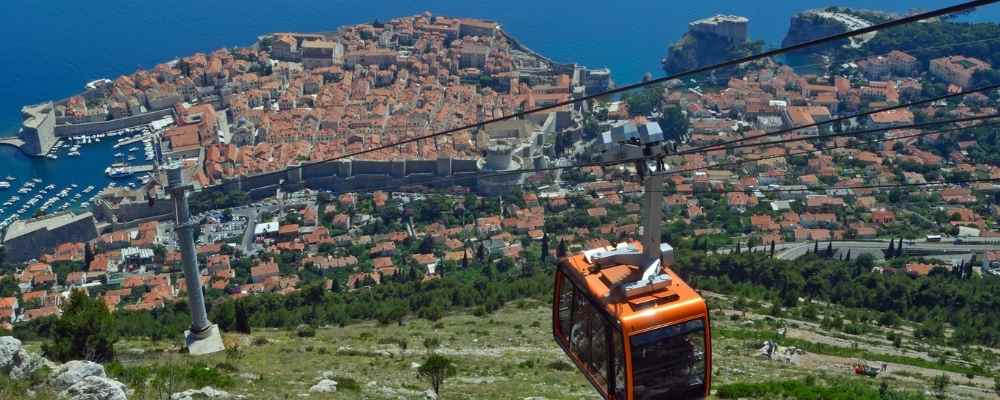 There is only one way to get to the Panorama Restaurant in Dubrovnik and that is by the Cable Car Dubrovnik.  Well, actually there are two other ways – by car or a strenuous walk up, but we preferred the scenic route which takes only a few minutes and we believe that you would too!
The Cable Car to the top of Mount Srd in Dubrovnik is just one of the many things that you can do in Dubrovnik.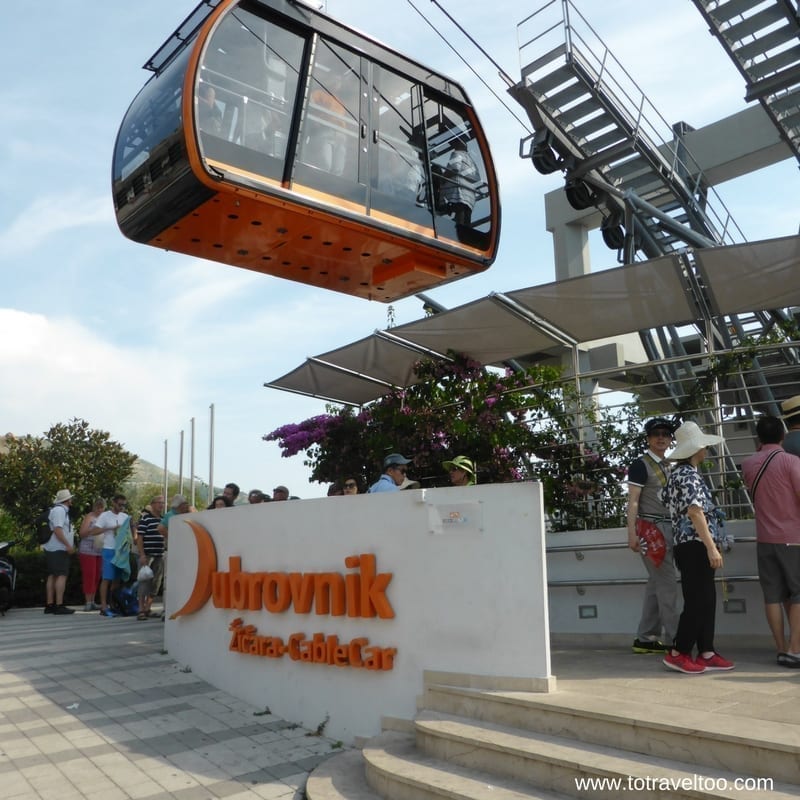 Opening Hours for Panorama Restaurant Dubrovnik
Opening times for the Panorama Restaurant vary throughout the year.  We recommend that you make your reservations at least a couple of days in advance.
January 0900 – 1600
February 0900 – 1600
March 0900 – 1700
April 0900 – 2100
May 0900 – 2200
June 0900 – 2400
July 0900 – 2400
August 0900 – 2400
September 1 – 15 0900 – 2400
September 16 – 30 0900 – 2300
October 0900 – 2000
November 0900 – 1700
December 0900 – 1600
Panorama Restaurant Dubrovnik Menu
Click here for the latest menu information.
Our Experience at the Panorama Restaurant Dubrovnik
After a week of wet weather, it seemed that the whole world was out enjoying the first day of full sunshine.  After a short wait, we were up, up and away on the Dubrovnik Cable Car excited to be able to enjoy the Panorama Restaurant.
The sun glistened on the terracotta roofs of the Dubrovnik Old Town as we rose higher and higher and the walls surrounding the Old City could be seen in their entirety. We reflected on the fact that we were in Dubrovnik for 3 weeks and therefore we were excited by this opportunity to see the Old City from this aspect.
We arrived and were shown to our table and settled down with a chilled glass of Croatian sparkling wine, but it was hard to draw our gaze away from the stunning view below us.
We were honoured to have one of the front tables!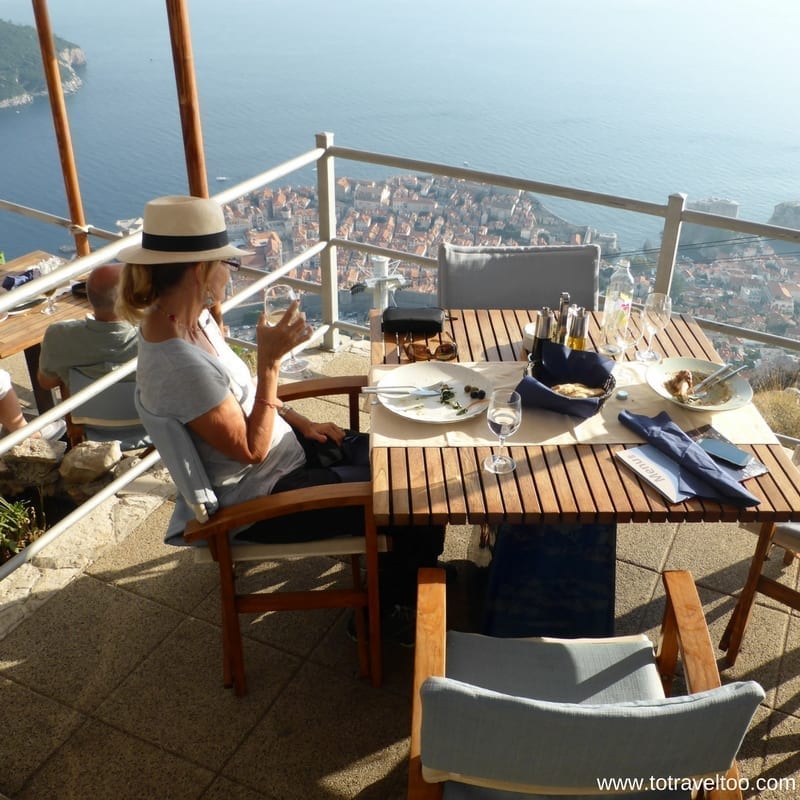 Pro- Tip – Reservations Required Panorama Restaurant Front Tables
Reserve your front table at least 4-5 days in advance and late afternoon is the most popular – the sunsets from here are breathtaking!
The Nautika Group has 3 Dubrovnik restaurants, the Panorama, and two others – the Dubravka 1836 casual dining restaurant that is open from 7 am to midnight and Nautika fine dining open from 6 pm onwards.  Both restaurants are located just outside Pile Gate near the entrance to the Old City.  A couple of nights previously we had dined at Dubravka 1836 with friends and thoroughly enjoyed the food and the ambience.
The Panorama Restaurant employs local chefs and prides itself on recipes that have been passed down from their Grandmothers.  Local seasonal produce is sourced from the surrounding countryside and fish are from the local fishermen who go out for 3 days at a time returning around midnight with their catch.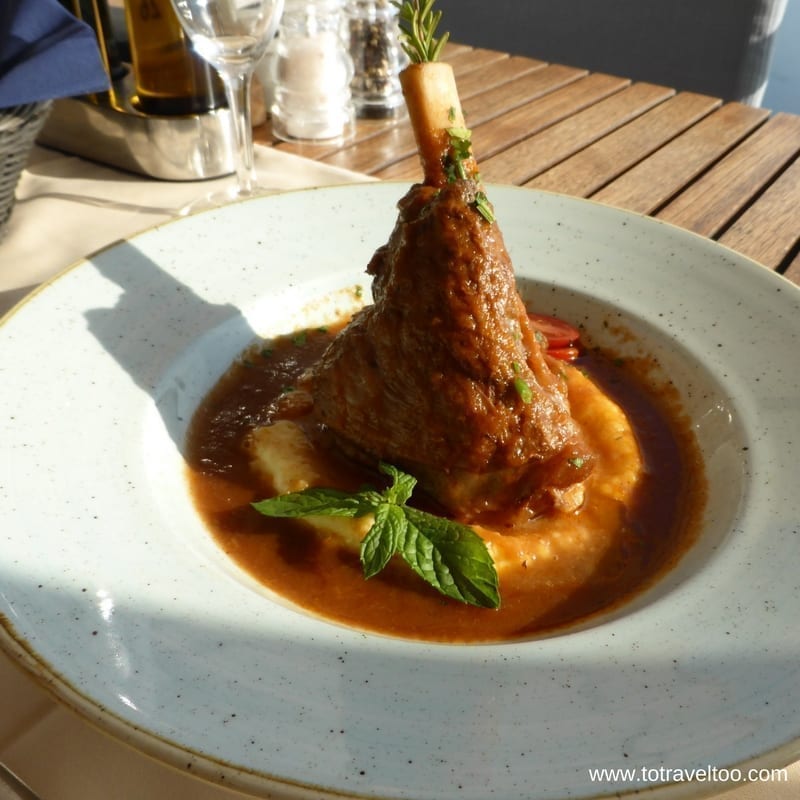 It was time to make our decision from a very exciting and varied Panorama Restaurant menu.  Lamb Shanks with potato mousse in wine sauce – tasted as good as it looked.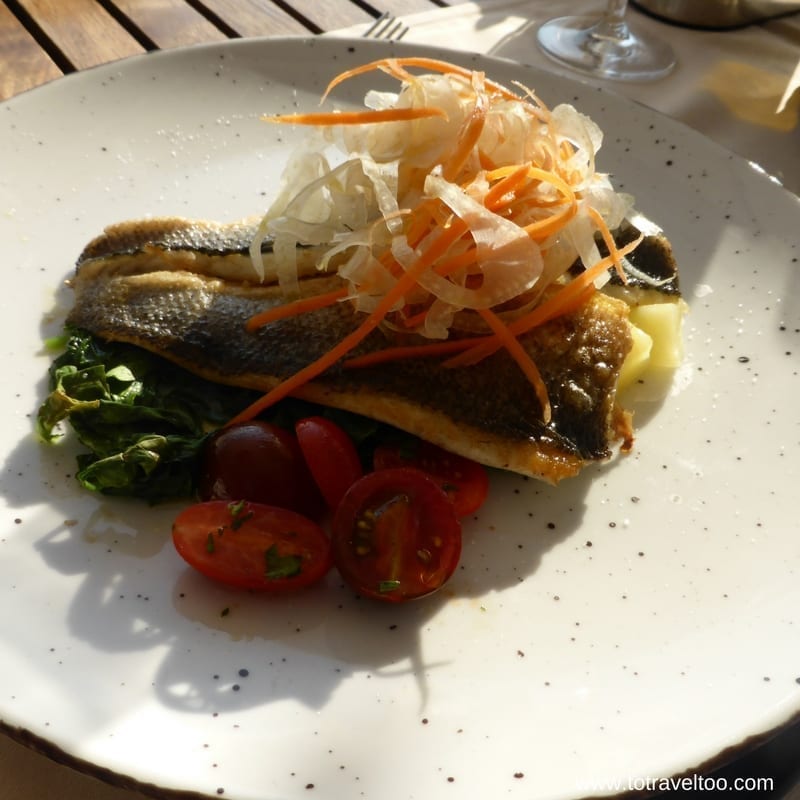 After hearing about the local fish I went for the Seabass fillet with spinach, potatoes, cherry tomatoes, and olives.
We both enjoyed the incredible flavours of both dishes and congratulated ourselves on our choices.
We tend to not go for desserts but after hearing about the Group's Pastry Chef whose creations for all 3 restaurants are highly regarded we just had to give them a try.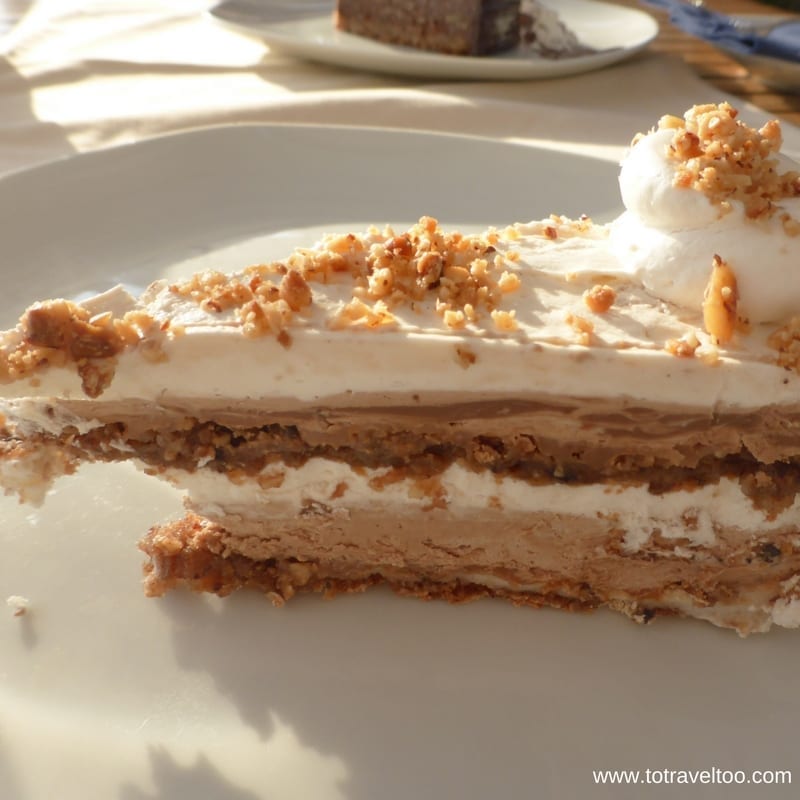 OMG!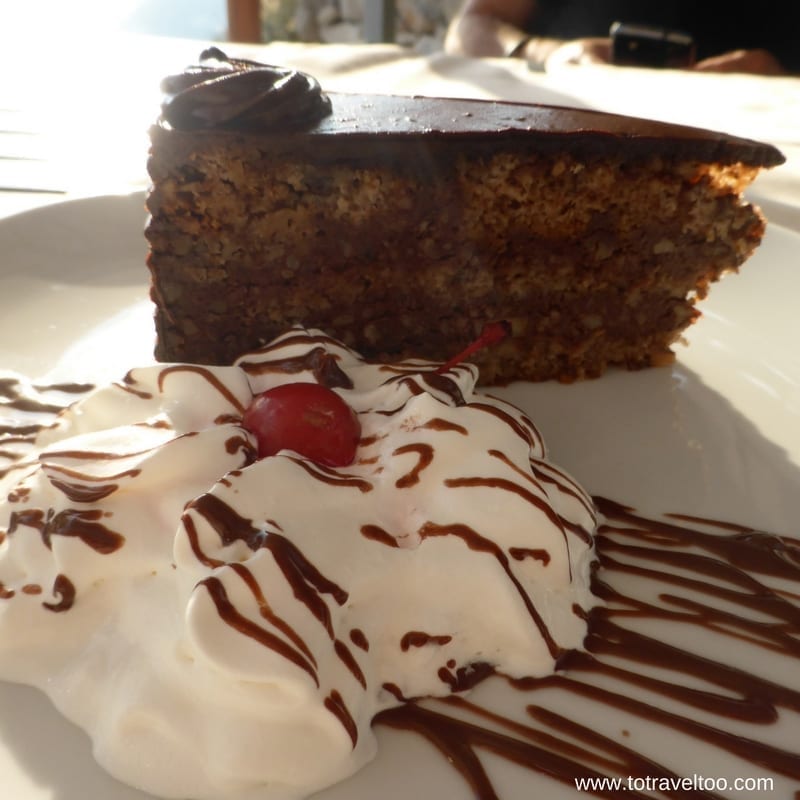 Scrumptious!
Sadly all good things must come to an end and one last ride on the cable car and then a night relaxing back at our hotel
Our Verdict:
The amazing view is to die for coupled with the simple and casual dining experience of the best local cuisine makes a memorable meal and one that we can highly recommend.
We enjoyed our ride on the Dubrovnik Cable Car which we encourage everyone who visits Dubrovnik that is a 'must-do'.
We thank the Nautika Group for hosting us and we will definitely return.  As always, our opinions are our own.
Click here for reservations and for more information on the Panorama Restaurant.
Where To Stay in Dubrovnik
For the best Dubrovnik hotels check our search box below:
Travel To Dubrovnik – Flights To Croatia
Find the cheapest flights with Skyscanner our 'go-to' when researching and booking flights throughout the world.  You can set a fare alert for flights where it will show fares that are going up or down to your chosen destination.
Things to do in Dubrovnik
What to do in Dubrovnik:
Travel Insurance
We recommend that you book your travel insurance as soon as you confirm your flights and pay deposits on your car hire, hotels, tours and cruises.
Our articles on Croatia:
3 Good Reasons To Visit Ston Croatia
Dubrovnik Tips From An Insider
What We Learnt On a Walking Tour of Dubrovnik
Sun Gardens A True Resort Experience in Dubrovnik
Split Where Market Day is Every Day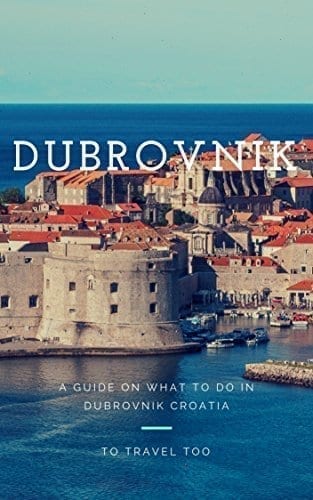 For more reading:
Pinterest
Are you on Pinterest? We are at To Travel Too and we have many travel-related boards check us out at Pinterest.  If you enjoyed our article why not pin it to your board.
Have you checked out our To Travel Too Travel Shop in conjunction with Amazon: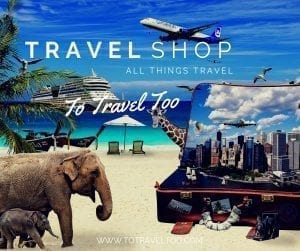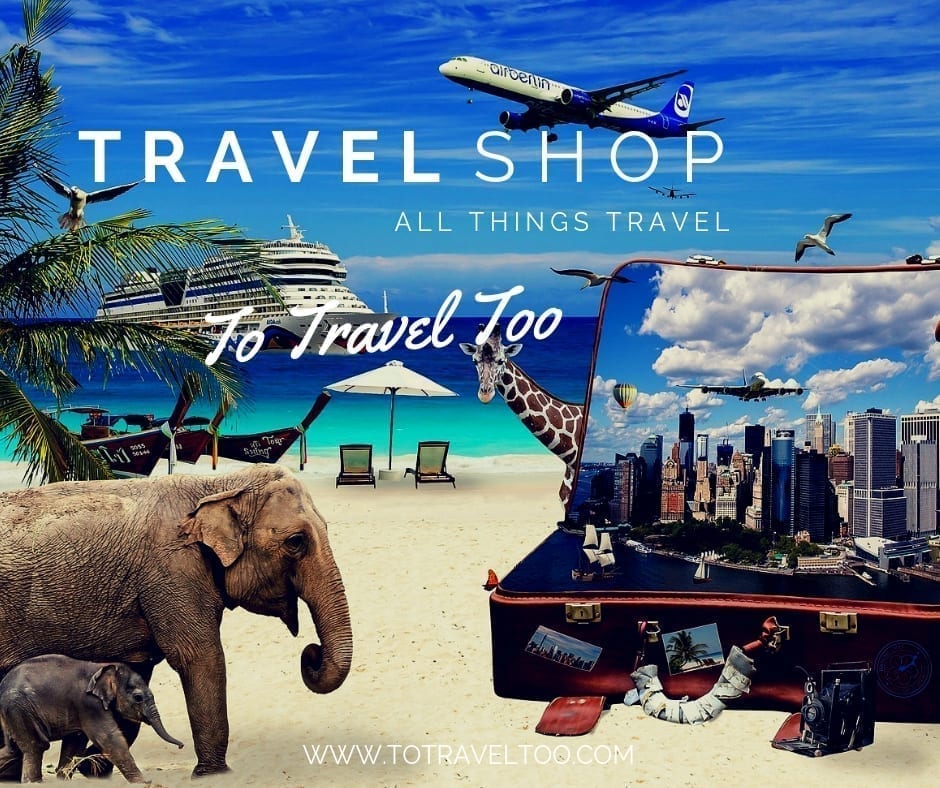 We hope you have enjoyed our article on our review of the Panorama Restaurant in Dubrovnik – one of the best restaurants in Dubrovnik.  Feel free to share our article with family and friends.
We would love to hear from you if you have dined at the Panorama Restaurant.