Should you visit Budva in Montenegro the disappointing jewel in the crown of Montenegró?  It is not often, actually, this is the first time, that we have been disappointed with a destination. This was back in 2015.
After being in Kotor Montenegro for a week we decided that we needed to see more of Montenegro, a country that had impressed us so much so far. We had read that Budva situated on the Budva Riviera had a nickname of "Montenegrin Miami" and was the most crowded and popular tourist destination in Montenegro.  Alarm bells should have gone off when we were chatting to a Russian couple at our accommodation in Kotor who looked horrified when we said our next destination was Budva.
(Editor Update October 2019)
We went to the source of travellers reviews Tripadvisor in October 2019 and they still have not been favourable. You can read the reviews here.
Do You Need a Visit For Montenegro
Montenegró sits between the 2 coastal Balkan countries of Albania and Bosnia Herzegovina and has inland borders with Macedonia, Serbia and Kosovo. The capital is Podgorica.
Why was Budva Montenegro the disappointing jewel 
A stunning rocky coastline with azure blue seas greeted us 20 minutes after leaving Kotor. We could see in the distance parts of the Stari Grad (Old Town) but what were all those cranes doing and those modern concrete hotels and apartment blocks blocking the views to the Stari Grad.
Luckily, we had given our taxi driver from Kotor the contact number for the owner of the 'Apartment Old Town View', he had to call a couple of times to find out the directions. There was no way that we would have found it on our own with our distinct lack of the local language.  The Apartment was newly renovated with amazing views over to the harbor to the left of the Stari Grad, and a balcony that beckoned for cold beers to be enjoyed on.  A pathway in front of the building led down to the Stari Grad just a 5-minute walk away, but we could not see the famous Church Tower due to the concrete monsters.
After settling into a new location we like to wander out and explore.  Leaving the Old Town to a later adventure we turned left and followed the pathway past the marina and onto the Budva beach.
What a shock!
Budva beach was packed, sunbeds lined up row after row, no space in between and umbrellas precariously positioned to shade the loungers from the hot afternoon sun.  Loud music blared out from speakers every few yards, cheap bars and takeaway food outlets fought for the tourist's euros.  Normally, by now we would have taken some photos, but there was just not anything worth taking.  You could say that we were a little more than shocked!
Did we have a Plan B? No.
We had booked for 5 nights and then we were due in Dubrovnik.  On our return, we found the local green market and 3 supermarkets that were all in walking distance from our apartment, at least we had choice and variety for self-catering.
Sometimes, it just takes a night or two to settle into a new location.  The view from the balcony over the marina was stunning, especially at sunrise as the sun rose to the left of the building.  The sun set behind us and more concrete buildings blocked this view, but at this time of the night, the harbor was busy with small charter boats returning and the action more than compensated for the lack of a sunset.
Church of St Sava The Anointed
Constructed during the 12th Century the Church sits proudly on the water's edge of the Stari Grad.  When Budva was under the Venetian reign the Church held both Catholic and Orthodox services.  Recent renovations have uncovered remnants of ancient frescos on the church's walls.
The Orthodox population of Budva supported by the Bishop of Montenegro requested the construction of the Church after the demise of the Venetian reign during 1797, it was completed in 1804.  The bell loft contains 3 bells and a dome.
Originally constructed in the 7th Century the Church of St John is one of the oldest churches on the Budva Riviera. In 1667 it was damaged by an earthquake that struck the area.  In 1828 it became a cathedral.  The Church's Bell Tower dominates the Stari Grad and the Church itself is the tallest building in the Old Town.
On the way to one of the nicest beaches in Budva the pathway passes a statue of a topless girl doing a yoga pose.  Some say it is a statue of a girl who drowned here and others say it is just a statue.  What do you think?  Whatever anyone thinks it is a great location to take a photo of the Walls of the Stari Grad.
The beaches to the right of the Stari Grad are so much nicer than those we mentioned before to the left of the marina.  A 5-minute walk along the pathway past the Dancing Girl Statue you will arrive at Mogren Beach 1 which can be quite busy during the height of the summer.  If you continue further along you will reach Mogren Beach 2 – a much quieter and more sedate area to relax and swim. At least we have come across one of the nicest Montenegro beaches here in Budva.
So did Budva redeem itself?
The few sites mentioned above did allow Budva to redeem itself at first but as we wandered deeper inside the walls of the Stari Grad we grew more disappointed. The owner of our Apartment had informed us that Budva's Old Town was so much better than Kotor's.  We disagree with him definitely on this point. Kotor is also a walled town, atmospheric and buzzing and impressively has the stunning backdrop of large limestone mountains and a fort that is reached by climbing 1350 steps.  The view is worth the uphill hike!
Once inside the walls, there were a plethora of souvenir shops, cafes and restaurants, it lacked the atmosphere of Kotor and felt tacky.
One final disappointment to top it all off – Sveti Stefan Montenegro
When you Google Budva one of the scenic shots is that of Sveti Stefan. An island with a small causeway leading to 5th-century red-roofed stone houses. It was quite easy to get to from Budva town by bus for a few euros but when we Googled the bus timetable we uncovered something sinister.  Not only sinister in history but sinister in this day and age.  Originally the island sheltered the locals from the attacks from pirates and the forces of the Turks.  Eventually, in 1954 the Communist Party removed the remaining 20 local inhabitants and 3 years later it was turned into an exclusive resort which was frequented by many famous people.  During the Yugoslav Federation breakdown in the 1990's, it fell into decline.
In 2007 Aman Resorts from Singapore were successful in winning the lease and closed the island to all but its own exclusive guests.  If you are not a guest the only way of getting onto the island is if you have booked a table at one of the Resort's very expensive restaurants or you can hire a sunbed on one of the beaches at the entrance to the causeway for 50 euros per person per day. That is not a typo – 50 euros per day per sun bed.
Budva Accommodation
When researching your accommodation you may want to consider whether you want to stay in the Old Town or outside, whether you want a hotel or an apartment.  There are a couple of supermarkets which cater well for those who want to stay in apartments just on the edge of the Old Town, look for the Mega Market signage on Mainski.
Hotels Combined show the best deals by searching over 100 hotel reservation sites for Montenegro hotels and their availability.
For the latest deals and availability:
Apartment Old Town– Topliski put bb, Budva

Hotel Budva – Slovenska Obala 23, Budva

For more deals on hotels and a range of apartments in Budva:

Airbnb
For Budva apartments check out Airbnb properties available in Budva click here for the full listing.
If you have not booked an Airbnb property before and you are considering booking one for Budva or another destination we can assist you with a $$$ saving discount.
Montenegro Hotels:
Kotor: Old Mariner Guest House
Budva: Old Town View Apartment
Things to do in Budva
A day trip from Budva to the Ostrog Monastery.  It is a spectacular site to visit positioned precariously on the side of a cliff. During July, August and September up to 300,000 worshipers and visitors visit the impressive UNESCO World Heritage Site.  It is one of the largest Orthodox Shrines in Europe. On the return journey you will be taken to a local restaurant for lunch (this is at your own cost).
Click here for more information.
There is a private excursion available to Cetinje, known as the 'city of museums'.  Cetinje was once the capital of Montenegro.  The tour includes a visit to the National Park Lovcen where you can see 3 countries Albania, Montenegro and Croatia from the top of the mountain.  The scenery is spectacular. Click here for more details.
A boat cruise is available on Skadar Lake with lunch at a local seafood restaurant included.
Skadar Lake Wineries Tour with wine and food tasting from Budva.
Where to eat in Budva:
There are a variety of restaurants, cafes and bars in Budva to suit all budgets and tastes.
Tripadvisor has listed Konaba Bocun as the top restaurant in Budva from travellers reviews and ratings.  The restaurant is located at Ul. Mimoza 177, Budva.
Montenegro Currency:
Montenegro uses the Euro.
Getting In and Out of Budva
For a list of airports in Montenegro click here. 
Tivat is the closest airport to Budva but there are not many flights, most people fly into Dubrovnik.
For the best deals on flights click  here
You can book a private car transfer from Dubrovnik to Budva for more information click here
An airport transfer is available from Podgorica to Budva click here for more information.
If you are flying into Tirana in Albania there is a shuttle service available click here for more information.
Bus Croatia has a regular bus service from Dubrovnik for more information click here.
Travel Insurance is highly recommended. Click here for details.
Pinterest
Are you on Pinterest? We are at To Travel Too and we have many travel-related boards check us out at Pinterest.  If you enjoyed our article why not pin it to your board.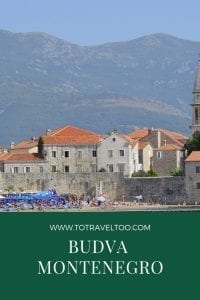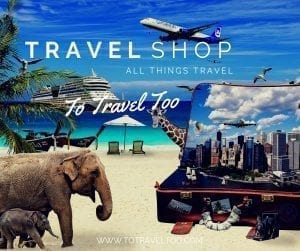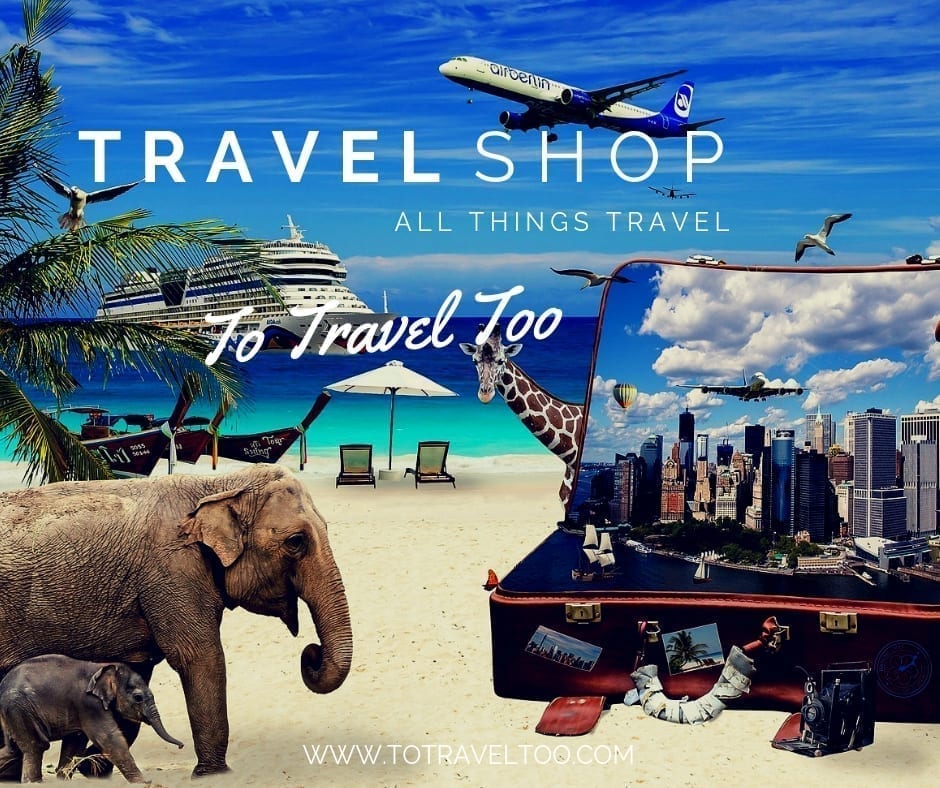 For Further Information on Montenegro, we recommend the Lonely Planet Montenegro.
Thanks for stopping by and welcome to To Travel Too – Australia's top Baby Boomer lifestyle and travel blog, with an international worldwide audience in mind, run by the married couple, freelance writers and full-time travellers Jane and Duncan Dempster-Smith. Come with us as we explore the world. Our two mantras that we live by are 'chase time not money' and 'age is no barrier when it comes to travel'.