Are you a baby boomer seeking the perfect travel destination that combines rich history, stunning architecture, and a vibrant cultural scene? Look no further than Stockholm, Sweden's capital city. Nestled across 14 islands on the Baltic Sea, Stockholm offers an enchanting blend of old-world charm and modern sophistication. With its picturesque cobblestone streets, grand palaces, and world-class museums, this Scandinavian gem is an ideal getaway for baby boomers looking to explore new horizons while immersing themselves in a captivating Nordic experience. Whether you're a history buff fascinated by Viking lore or an art enthusiast eager to peruse galleries filled with contemporary masterpieces, Stockholm has something to captivate every baby boomer traveller.
After our visit, we were asked so many questions from our community.
When was the best time to travel?
Is it all Abba (yes, we even got that one).
How did you cope with the many hours of daylight?
Was it expensive?
Is it safe to travel around?
Stockholm Sweden is not only a perfect destination for Baby Boomers but for everyone. Our article will highlight some of our favourite places to visit in and around Stockholm.
This post may contain affiliate links. Please see our disclosure for more information. As an Amazon Associate, we earn from qualifying purchases (if applicable).
Let's answer the questions above first.
Stockholm Weather
When is the best time to travel to Stockholm? We travelled in July, the weather was warm, not too hot.  We don't usually travel to cooler climates so July was perfect for us. Spring and Autumn are also good times to travel but the weather will be cooler and the nights longer, but not as much as winter.
Abba Museum
Abba? Well, you can definitely go and visit the Museum, in fact, we did, but we were a little disappointed, maybe our expectations were too high.  You will need to visit yourself and we would love to hear your comments.
Visit The Abba Museum
You can Prebook Your Tickets to Abba here
Sweden and Hours of Daylight
Actually, it was rather neat to look out the window at midnight and still see daylight.  We would never walk to a train station at 4 am in the morning, but we did here in Stockholm.  We felt safe, it was light, and there were lots of people out exercising and wandering around. We are not sure how we could cope in winter though with only a few hours of sunlight.
Was Stockholm expensive?
Yes, it was compared to other places that we have travelled to around Europe.  If you are aware of this in advance you adjust your budget accordingly. Alcohol was expensive. You buy alcohol in a special government store called Systembolaget. You can always buy it duty-free!
Is Stockholm Safe
Stockholm is safe to travel around at night or day.  It is also relatively flat although some of the streets in Gamla Stan are cobblestoned which after a while you can feel it, so we would recommend wearing a pair of good walking shoes.
Where is Stockholm
Stockholm is located on the east coast of Sweden, one of the Scandinavian countries.  It is the capital of Sweden.  The city is spread across 14 islands of the Swedish Archipelago which has 24,000 islands in total.
Things to do in Stockholm
Stockholm Pass
Before you head off sightseeing you may want to consider purchasing the Go City Stockholm Pass.
Explore Stockholm's best sights all on one digital pass
Visit as many attractions as you like over 1, 2, 3, or 5 days
Save up to 55% off compared to buying individual attraction tickets
Cruise around Stockholm's Archipelago with dozens of boat tour options
Discover the past with a trip to the Vasa Museum or Birka the Viking City
UNESCO World Heritage Sites
Stockholm has three World Heritage Sites:
Drottningholm, the residence of the Swedish Royal Family,
Visit Drottningholm, a UNESCO world heritage site, and one of Sweden's grandest castles
Walk through the gardens of Wenngarn, a gorgeous baroque castle
Have lunch in Sigtuna, the oldest town in Sweden
Explore Skokloster, one of Sweden's best-preserved 17th-century palaces
Woodland Cemetery
Birka – named Sweden's first town located on Björkö Island in Lake Mälar
Sweden shines in the field of architecture from melting Ice Hotels to the world's first twisted skyscraper, a UNESCO World Heritage Cemetery, an electron microscope and the largest spherical structure in the world – the Ericsson Globe.  Sweden is definitely not just IKEA, Volvo and Swedish Meatballs and the Nobel Prize.
Travel further into the archipelago and visit Vaxholm Fortress and Siarfort, two of Sweden's specially built military fortresses and the picturesque village of Wira Bruk where swords and rapiers were manufactured up until the last century.
Vasa Museum – one of the biggest attractions in Stockholm
The most impressive museum we visited in Stockholm was the Vasa Museum.
Visit The Vasa Museum – Skip the line tickets for the Vasa  and visit must-sees in the Old Town
Can you imagine a country that takes pride in celebrating a massive failure?  The Vasa Museum explores this epic fail. The Museum houses the world's best-preserved ship from the 17th Century and the Vasa Museum is the most visited Museum in Scandanavia.  I can understand why I am not a history buff but this story really draws you in.
Can you imagine a battleship, the leader of the fleet, to sink after only sailing 1300m on its maiden voyage in 1628? How? The guns fired their first salute, the crowd roared with delight, Vasa set sail, then a strong wind blew and she began to heel to the lee side, she righted herself and then heeled again, water poured into the gun ports and she slowly sank to the bottom.  The Vasa was built too top-heavy, with 64 cannons high up in its construction, with its masts and sails.
50 people perished that day, some were women and children who had been given permission to sail on her maiden voyage because their loved ones worked on board. Who took the blame? Well, the King didn't.  What about the designer? Nope, he passed away the year before. Vasa was salvaged from 333 years lying on the bottom of the ocean in 1961. The sad thing is that even due to the latest technology, the ship will eventually deteriorate.  The oak wood used in the construction of the hull is now deteriorating and there is a possibility of another capsize.
Stockholm Public Library
A 'must-see' is the Stockholm Public Library where you are surrounded by over 2 million books in one of the most uniquely designed libraries anywhere in the world.  The library has been designed by one of Sweden's innovative architects – Gunna Asplund – in a unique circular design and it has been stated that it is one of the most beautiful in the world.
Gamla Stan
We strolled through the ancient cobbled streets of Gamla Stan where the city was first founded, nearly missed the smallest statute in Stockholm and squeezed down the narrow alleyway of Marten Trotzigs.  Gamla Stan is one of the world's best-preserved medieval city centres and houses amongst other buildings Stockholm's Cathedral, the Royal Palace and don't forget to catch the daily Changing of the Guards when you visit.
Parliament House of Stockholm
Parliament House, Stockholm gives free guided tours in English and Swedish from Monday to Friday at different times.  Check the board outside and remember to be there 20 minutes before the designated time, only a small number can join the tour at any one time.  It wasn't high on my priority list of things to see in Stockholm but it turned out to be one of the highlights.
Our guide had a passion, as a child, her ambition was to be the first woman Prime Minister of Sweden but soon realised after spending time with her mother who was working in Parliament that her leisure time would be non-existent. She told us the history of the Parliament, the work of the Parliament, the different parties and duties of the parties and their members and what is happening today.  It is a grand old building and one with spectacular views.
Abba Museum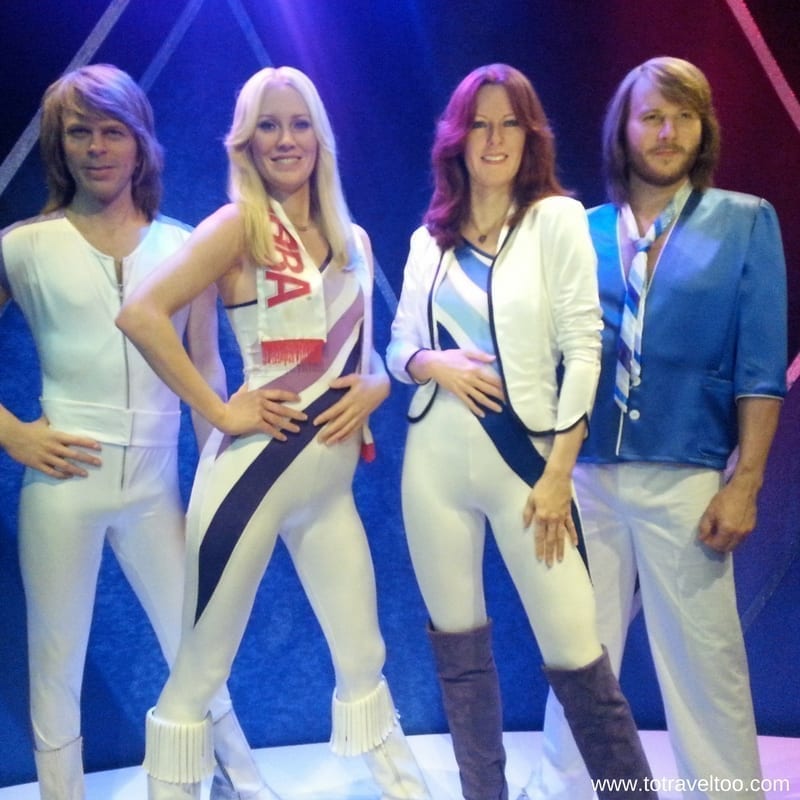 Since May 2013 the Abba Museum has been drawing crowds to its interactive exhibitions.  Are you an Abba fan?
You will need to allow a couple of hours to enjoy the Abba Museum.
Castles and Manor Houses in the Sormland Region
This amazing region is just 45 minutes from Stockholm by train and yet you feel you are in another world.
A land of manor houses, castles, idyllic nature, small historical towns and excellent cuisine awaits those who visit the Sormland region.
Nyköping is the capital of the region and lies 100km from Stockholm.
A land of  Gastronomic Delights
Let us enjoy Fika.
'Take time out morning or afternoon, with family, friends, work colleagues or even by yourself and mull about life in general whilst enjoying a cup of coffee or tea and a pastry (or two)' Fika is civilised and it is the way of life for Swedes.  One that we will certainly copy and enjoy with fond memories.
How about some 'korvmoj' before dinner
Sweden's answer to fast food and we are great fans.
Freshest ingredients from the land and the ocean
Close to Nature
Visit Stockholm without visiting the archipelago would be like visiting Paris and not seeing the Eiffel Tower.  Stockholm is located on the shores of Lake Malaren.  There is no excuse, over 24,000 islands to choose from and some are within 20 minutes of the city. Take time to hike, enjoy nature, eat the local cuisine, stay overnight on some of the islands, sail by ferry around the others and enjoy the towns and villages along the way.
We stayed on Nasslingen Island – check out our story.
We also spent a few hours in Stendorren Nature Reserve where we walked over suspension bridges to arrive at small wooded islands where you could swim off the rocks (if you can brave the cold waters of the archipelago) or just watch the sailboats off in the distance.
We would recommend spending a few hours at the Oster Malma Wildlife Park to see moose, deer and fallow in their natural environment.
The Swedish People
From the moment of our arrival into Stockholm, we noticed a difference in Swedish people.  They were softly spoken, calm, humble and egalitarian in nature.  We learnt a new Swedish word "lagom" meaning everything in moderation, work hard play hard is not in their vocabulary – it is more like work just enough and go out and play just enough.
Their family is very important.  Children are raised to be equal in the family, there are no favourites. Traditional festivities are important for families to get together and celebrate e.g. celebration of the arrival of spring and summer. Companies expect both parents to share the parental leave on the birth of their children, they have 390 days of paid leave up until the child's 8th birthday that can be spread out any way they want.  If Sweden can do this, why can't other countries?
More Things To Do in Stockholm
All the tours listed below and their description are taken from our partner Get Your Guide.
We are very happy using Get Your Guide in activities in cities that we visit.  We love their 'best price guarantee' which means if we find the same activity by the same local tour operator in the same currency for less they will refund the difference.  Currently, they offer over 35,000 activities in over 7,600 locations.
Thousands of unmissable activities for all ages and interests
– The lowest prices, guaranteed — no booking fees or hidden charges
– Pre-book tickets and skip the line at top attractions with our exclusive inventory of tickets
– Stay flexible with easy cancellation up to 24 hours before
– Mobile-friendly payment and tickets for booking on the go
– Friendly and knowledgeable customer services, available 24/7 in your language
Stockholm Archipelago and Cruise
Taken from the Get Your Guide Website "Climb aboard a classic archipelago ship and cruise the waterways of Stockholm on a 2.5-hour sightseeing tour. Experience the untouched nature of the city's unique archipelago." Book your tour here
Stockholm Old Town Walking Tour
"Come experience what Stockholm was like in the middle ages and get immersed in thrilling historical tales on this Old Town tour." Book your tour here
Stockholm Nordic Food Walking Tour
"Stockholm is known for its many food markets and on this food and walking tour you'll visit some of the city's markets and also see some of Stockholm's most famous and interesting sites. Enjoy samples of traditional Swedish food along the way." Book your tour here
2 Hour Stockholm Under The Bridge Tour
"Admire the top sights of Stockholm from the water on a cruise that takes you under bridges and by the city's main landmarks. Enjoy recorded commentary in your choice of 10 languages as you sail on both the Baltic Sea and the Lake Mälaren." Book your tour here
If you are enjoying our article why not PIN it for later:
Travelling Around Stockholm
Public transport is easy in Stockholm, the metro is clean and safe and the buses and trams are convenient and have regular schedules for a great way to move around and see the city.
From arrival at Arlanda, Stockholm Airport the Flygbussarna bus whisks you into the city terminal in 45 minutes every ten minutes. At the luggage collection in the arrivals terminal, you will find two automated ticket machines, or you can download their app and book online.  Just scan the barcode as you board the bus – how simple and quick is that.
Our thanks to Flygbussarna for providing our transport to and from the city terminal.  It was a smooth and effortless journey both ways, even catching the first bus to the airport of the morning at 4.00 am.
To travel by ferry throughout the archipelago is just as easy as catching a train around Stockholm.
When you travel by train throughout Sweden you are viewing stunning landscapes, islands, lakes, villages as you are whisked away to your next destination.  For more details click here.
And…. for a bit of quirkiness?
It looks like an ordinary statute of  the Swedish Actress Margret Krook who died in 2001, doesn't it?  The difference is that due to the heating coils inside the bronze statute it stays at a constant temperature of 37 degrees year-round, if you are visiting in winter you now know of a place to warm your hands, but you may just have to queue.
Stockholm Hotels
Stockholm has a range of accommodation to suit all budgets.
One of the best hotels in Stockholm is the 5-star luxury Grand Hotel complete with their Nordic Spa and Fitness centre.
Grand Hôtel Stockholm is situated on the waterfront opposite the Royal Palace and the Old Town, 1 km from Central Station. It offers fine dining, a luxury spa and free Wi-Fi access.
Guest review: The location is perfect right in the centre. From there you can easily walk everywhere around the city. Very calm room, no noises, excellent and  nice and welcoming.

We stayed in the newly opened Generator Hostel. A funky, very comfortable and welcoming place to stay in the centre of Stockholm.  The Generator Hostel is more like a boutique hotel than a hostel. Not only do they have a bar, but also a coffee bar and restaurant.
Guest review: The location is very close to the city centre train station. Rooms bed arrangements were great. Most budget full & affordable place to live in heart of Stockholm also very safe area. Don't miss it. The hotel Staff are great & helpful. Just Amazing experience

For more accommodation options in Stockholm:
Related Reading:
Flight Deals for Stockholm
Find the cheapest flights with Skyscanner our go-to when researching and booking flights throughout the world.
Travel Insurance
We recommend taking out travel insurance as soon as you book your flights and pay deposits on any cruises, tours or hotels.
World Nomads offers simple and flexible travel insurance. Buy at home or while traveling and claim online from anywhere in the world.
To Travel Too Travel Shop
Travel smarter and safer with products from our To Travel Too Travel Shop.  If you are looking for the latest luggage, guidebooks or travel accessories we have you covered with over 800 travel products to choose from.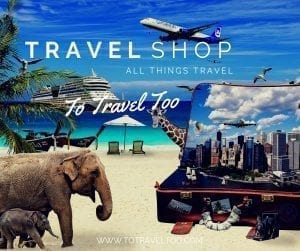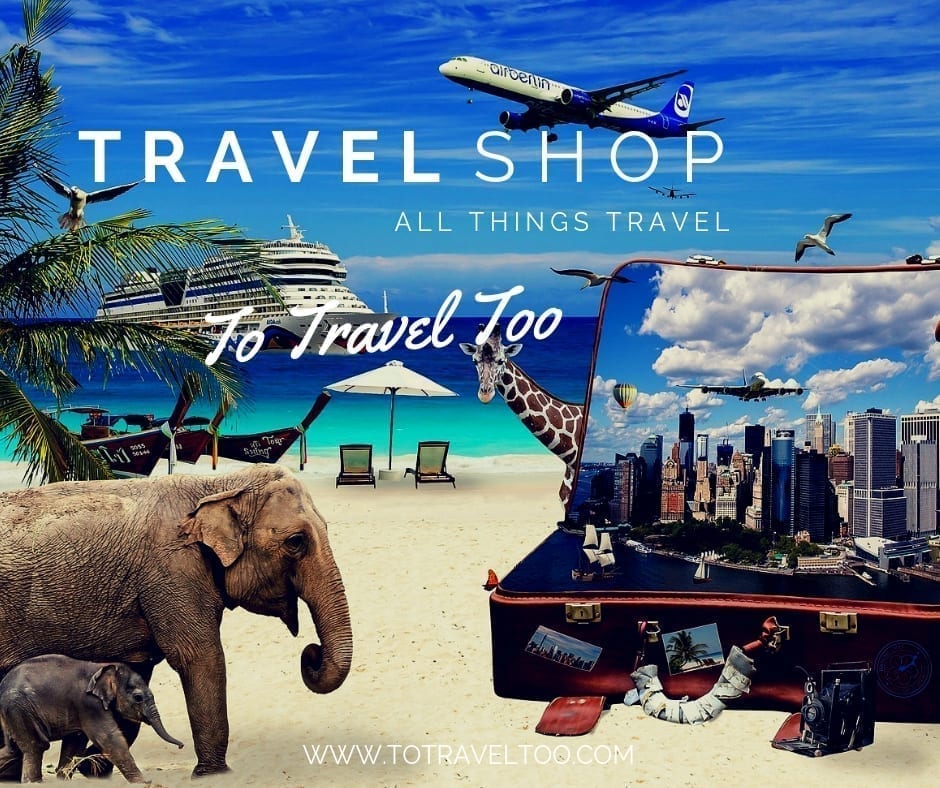 Pinterest
Are you on Pinterest? We are at To Travel Too and we have many travel-related boards check us out at Pinterest.  If you enjoyed our article why not pin it to your board.
In conclusion, Stockholm offers a unique and enriching experience for baby boomers looking to explore a city with a rich history, stunning architecture, and a vibrant cultural scene. From its well-preserved old town to its world-class museums and beautiful waterfronts, Stockholm has something for everyone. The city's excellent public transportation system makes it easily accessible for older travellers, while its emphasis on sustainability ensures a comfortable and eco-friendly stay. Whether you're interested in exploring royal palaces, indulging in Scandinavian cuisine, or simply immersing yourself in the peaceful atmosphere of the archipelago, Stockholm is an ideal destination for baby boomers seeking adventure and relaxation. Don't miss out on the opportunity to discover this captivating city that seamlessly combines tradition with modernity – plan your visit to Stockholm today!