Berry is a must see if you are travelling down the South Coast of NSW.  A great place to stop for coffee and spend some time browsing through the local shops.  It is a leafy village with many historical buildings lining the main street.
Berry is located 144km south of Sydney which makes it a very easy destination to visit.
(Editor Update 2018)
If you would like more information the following
South Coast Guide is a good reference guide.
Berry NSW Accommodation
You will find an abundance of B & B and hotel accommodation.
It is a very popular weekend destination from Sydney so accommodation bookings should be made well in advance especially over Christmas, Easter, school holidays and long weekends.

The Shoalhaven region is such a beautiful part of NSW and there are many other areas to visit in fact the region covers over 130km from Berry to North Durras.
Map of Berry
Things to do in Berry NSW
Berry is a foodies heaven!
Drink Coffee
Enjoy a coffee at the Little Fork Coffee Shop in their lovely garden setting.
Buy Local Produce
Our favourite shop is South Coast Providores.    They cook their famous conserves, chutneys, marmalades, pickles, relishes and sauces on the premises.  The waft of their Indian Lime chutney had our taste buds going.  We challenge you to leave empty-handed.
Address: 89 Queen Street Berry
Closed: Tuesday and Wednesday
Enjoy a Gelato
Chatting with the owner of South Coast Providores she recommended that we should try Il Locale Gelato which sources its products from the nearby Pines Dairy.  They also feature the fabulous artworks of Becky Guggisberg.
Shop for Antiques, Homewares, Arts and Crafts
Berry has many quaint antique, homewares, arts and crafts shops.  It could take you a whole day just to wander around the shops.
Berry Markets
Berry's markets are very popular.  We can recommend that you arrive early for parking.
Not only are there the country markets, Berry also has:
wine and food festivals
lifestyle workshops
yoga workshops
author talks
cooking schools
floral and interior design schools
live music
For full information click here.
Wander throught the streets of Berry – The Town of Trees
In 1975 Berry was named "The Town of Trees" by the local Chamber of Commerce.  As you drive through Berry (since 2017 you will need to turn off to Berry as the new highway that bypasses this pretty town has been opened) you will see English Oaks, elms and beech trees that were planted by local settlers towards the end of the last century.
Visit The Historical Buildings of Berry
Many of the historical buildings date back to the 19th century and are classified under the National Trust of Australia.
There is a great Heritage Walk of Berry document that provides information on the historical buildings of Berry. click here
Some of the notable buildings to see are:
Berry Museum (1884) 135 Queen Street
Original Timber Shop (1873) 131 Queen Street
Old Post Office & Telegraph Shop (1884) 137 Corner Prince Alfred & Queen Streets
Wilsons General Store (1892) 97 Corner of Queen and Alexendra Streets
Visit Local Wineries
The Shoalhaven Region is one of the up and coming wine regions in NSW.
Some of the local wineries to visit:
Other Areas Close by to Berry
Mollymook
82km south of Berry is the pretty seaside town of Mollymook
Mollymook Beach is a popular beach area suitable for surfing.  The headlands at either end of the beach offer protection on windy days.
The famous Bannisters Hotel is located in Mollymook.  Rick Stein, the famous English Chef and TV Presenter, has opened a restaurant attached to the hotel.

A great spot for lunch is the Pilgrims Vegetarian Cafe in nearby Milton.  It was established in 1980 and offers healthy salads, juices and their trademark vegetarian burgers with peanut sauce.  Pilgrims has become so popular that they are now located in Cronulla and Huskinsson.
Trip Statistics:
Nowra Hill to Berry  a distance of 22.7km
Berry to Mollymook 82.2km
Mollymook to Nowra Hill 59.5km
If you liked our article why not PIN it for later: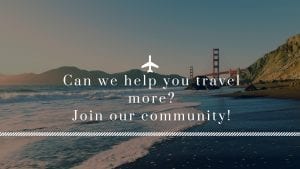 Thanks for stopping by and welcome to To Travel Too – Australia's top Baby Boomer lifestyle and travel blog, with an international worldwide audience in mind, run by the married couple, freelance writers and full-time travellers Jane and Duncan Dempster-Smith. Come with us as we explore the world. Our two mantras that we live by are 'chase time not money' and 'age is no barrier when it comes to travel'.