Are you planning a visit to Porto?  Are you interested in a Taste Porto Food & Wine Tour?
There is no better way to get to the heart of a city or its people than by taking a walking food tour and that is just what we did with Taste Porto Food Tour.
We contacted Carly at Taste Porto to inquire about their Downtown Food Tour and their new addition the Vintage Food Tour explaining that one of us (Jane) is a vegetarian.  "No problem the Downtown Food Tour caters well for vegetarians" stated Carly. As well as confirming us on our tour we appreciated the assistance offered. We were hosted by Taste Porto Food Tours as always our opinions are our own.
NB: Taste Porto Food Tours – there are now 6 available tours. They are the oldest food tours in Porto. Find out more here.
"In addition, if there is anything else we can help you with, restaurant recommendations or ideas for various food to try or other activities to experience, please let me know." Locals know best!
Our Downtown Food Tour was with our Guide Joanna from Taste Porto.
Joanna explained that part of the ticket costs goes to the homeless people of Porto for food and shelter. We love working with companies that give "back".
Our Taste Porto Food Tour Experience
"First off," said Joanna "the objective is to have fun, learn the heritage of Porto in Portugal and enjoy the food and wine along the way."
"Well said, Joanna! That is exactly what we want to do!"
Experience #1 –
Loja dos Pastéis de Chaves
Chaves is a village about 158km from Porto quite close to the Spanish border.
The pastries can only be called Chaves if they are made in Chaves and they comply with regulations.   Jorge and Vanessa the owners of Loja dos Pasteis Chaves brought the original recipe to the city of Porto. Refrigerated trucks bring the pastry to their 3 outlets in Porto and their other 3 outlets in the north of the country.  The pastry is then baked in their shops. The pastries are similar to puff pastry but lighter and are baked in a 1/3 moon shape.
For the meat-eaters, they sampled the 100% veal mince variety and for the vegetarians (there were 2 of us) we sampled the feta cheese and mushroom.
Our 2nd sampling was the sweet chocolate and hazelnut cream which oozed out of the light flaky pastry.
They are definitely a meal in their own right. This was only the start of the tour and we were already feeling as if we had eaten enough.
Types of Chaves Pastry:
Vitela
Frango
Frango & tomate seco
Frango & Chili
Ovo & Amendoa
Bacalhau
Vegetariano – mushroom and feta cheese
Chocolate – chocolate and hazelnut cream
Address: Rua da Firmeza
Opening Hours: 09.00 21.00
Experience #2 –
Mercado do Bolhāo
In the 17th century, the market was the first concrete building to be constructed and it was right in the centre of the commercial part of the city. The upper levels were for the fruit and vegetable stalls and the lower levels for the fish and flowers.
The restaurants that are in the market currently are good value, for 15 euros you can enjoy a 3-course meal with coffee.
The Market is closed for renovation, which has been stated will take 2 years. If you ask a local they say more like 3 -4 years. How will they house all the current stall holders?   This is the contentious point – 70% of the locals are happy with the plans, and 30% are not. The market is owned by City Hall and the renovations will be funded privately in a private partnership with City Hall. According to City Hall, they will be relocated to the basement of a deactivated shopping mall only 200 steps away. Exactly 200 steps is the official word from City Hall – no more no less! Who would want to go from a buzzing open-air marketplace above ground to the basement of a deactivated shopping mall?
The stalls are all family run and many are from farms 30 – 40 minutes away from Porto.
We had the chance to visit Gabriella's fruit and vegetable stall on the upper level.   Tomatoes on offer are called heirloom (ox heart), they are very meaty and they are enjoyed with salt, some can weigh up to 2.5 kgs. Gabriella's farm is 35 minutes away. Melons, plums, green pears, and squashed peaches (sweetest peaches that originally came from Paraguay) were on offer.
Leandro is a  special butcher selling pork. Every bit of the pig is used livers, heart, tongue, feet, cheeks, face, ears and stomach. Leandro's is the last butcher in town that uses a wood-fired smoking room.
Joanna explained to us Porto's speciality dish – Francesinha. Francesinha means 'little French lady'.  There is nothing little about this dish.  Apparently, you need 2 people to eat it, it contains 2,500 calories of shredded beef, cheese, hot sauce, fried egg all washed down with a fizzy drink or beer. In other words 'heart attack material'.
Bolhāo Wine House
If you find Store 9 on the lower level you have come to the family-owned Bolhao Wine House.
Our 2nd tasting dish – wine and cheese, well it was midday. The shop was owned by the current owner's grandmother who is 94 years old and it used to be her flower shop. They stock small independent producers' products. We enjoyed tasting the bread and extra virgin olive oil from the Douro Valley, sardines or cheese and cheeseless cheese pastries all washed down with 100% muscatel wine from the Douro Valley grape variety Galicia – fortified wine.
Port wine contains a blend of grapes and the best way to enjoy it is to have it chilled. We had been recommended to try the local Port and tonic which is served with white port muscatel, with ice, mint and a slice of lemon. We may just have to try it after the tour!
The sardines are a gourmet product of Portugal.  The brand Georgette comes from the Nera family who came to Portugal from Italy in the 17th century.  In 1912 they founded their canning factory. The sardines sampled were in a Piri Piri sauce and was delicious.
The cheese we sampled was a blend of sheep and cows' milk from the mountain region of the Douro Valley drizzled with olive oil and oregano. The cheese was very light and the olive oil was also light and very tasty.
The cheeseless cheese pastry, which sounds a contradiction doesn't it, is called Queijadinha and is made with milk, sugar, butter, flour and orange zest.  It is a traditional pastry recipe handed down from their grandmother.
Taste Porth has even included the recipe on their website.
We had the opportunity to listen to Ogle, the owner, and his views on the renovations due to take place. He talked about the wine and the products that he sells and how they support the small independent producers. They have a range of Porto Wine for all tastes and budgets.
Opening Hours:
Monday to Friday 10.00 to 17.00
Saturday 10.00 to 13.00
Facebook: wine.house.bolhao
Around this area, there are small family-owned Deli's where you will see dried codfish in the window. Codfish is the King of Porto's gastronomy. During the '60s Portuguese cod fisheries started to decline due to limited fishing zones and international competition.  These days the codfish comes from Norway. There are over 100 recipes that have been handed down for years. The dry and salted codfish has to be soaked in water for a few days before being cooked.
You will smell the aromas from the Deli's before you arrive, the smell of the spices lingers in the breeze and it is hard not to stop and look in.  They sell a variety of goods and are definitely worth paying a visit.
If you are enjoying our article why not PIN it for later:
Experience #3
Flor dos Congregados

Terylene Sandwich and Caldo Verde SoupDown one of the oldest narrow streets in Porto is Flor dos Congredaos.  Since 1852 the restaurant has been in the same family- the Dourado Family and it is a fine example of the slow food movement.
We tasted a red sparkling wine from the Bairrada region with a 12.5% alcoholic content.  It is known as an Espumante wine and must be made in the traditional way for it to be called Espumante and certified accordingly.
Flor dos Congredaos is famous for its 'Terylene' sandwich.  The sandwich is made from pork loin which has been marinated for 20 hours in olive oil, bay leaves, garlic, wine and spices and then roasted in a wood oven.
For the meat-eaters, well they were left speechless!  For the vegetarians, we enjoyed a Caldo Verde Soup made from shredded kale, potatoes and onions drizzled with olive oil.
Address: Travessa dos Congregados 11
Opening Hours: Monday to Wednesday from 19.00 to 22.00
Thursday to Saturday from 12.00 to 15.00 and from  18.30 to 22.00
Experience #4 –
Café Guarany
"Cafe Guarany" serves the best coffee in town," said Joanna, and Joanna knows her coffee, just like all Porto locals.  A regular espresso in Porto is known as a cimbalino, named after the Italian coffee machines La Cimbali.  Cafe Guarany is an art deco restaurant established in 1933.
Portuguese like drinking bitter coffee, no takeaway coffees here, you are supposed to sit down with friends and chit chat.  Sounds good to us!  The coffee stop was well-timed during this tour, not only did we enjoy it after the delicious food we had been tasting but apparently we needed a 'hit' to start our uphill walk to our next stop on the tour.
Address: Avenida dos Aliados
Opening Hours: Monday to Sunday 09.00 to 24.00
Experience #5 –
Leitaria da Quinta do Paço
Who is up for a chocolate hit? How about tasting Porto's most famous eclairs? Not only do they make chocolate eclairs but they make a lemon curd eclair which is amazing!  Sorry chocolate eclairs, we have found a new taste!  Leitara da Quinta do Paco are famous for its eclairs and the lightest and fluffiest cream that goes hand in hand with the eclairs.
Address: Praca Guilherme Gomes Fernandes 47/51
Opening Hours: Monday to Thursday 11.00 to 19.00
Friday 11.00 to 24.00
Saturday 11.00  to 19.00
Experience # 6
Taberna do Largo
Sophia, our host,  greeted us like we were family when we arrived at Taberna do Largo. What a way to finish off our 'once in a lifetime' Taste Porto Food Tour.  Olives, yellow lupin beans, 2 types of cheeses, parma ham, sausage which was cooked in front of us by Joana and 3 different wines to enjoy. All the products came from hand-picked small producers from around the country. Douro wine at its best.
Watch Joanna having fun cooking the local sausages in front of us.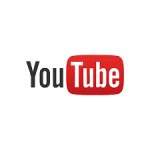 Address: Largo de S. Domingos 69
Facebook: tabernadolargo
Opening Hours: Tuesday to Thursday from 17.00 to 24.00
Friday from 17.00 to 01.00
Saturday from 12.00 to 01.00
Sunday from 12.00 to 24.00
Experience #7 – Walking the Back Streets of Porto
As we wandered around the back streets with Joanna we learned a lot about Porto, its history and its people.  Arriving at the Mirador we were taken back with the view of Porto below and across the river.  Joanna pointed out various points of interest as well as the Port Wine Cellars which were scattered across the other side of the river.  Porto's busy river was just below us and we could watch the many tourist boats sailing up and down the river, a great way to see Porto from another aspect.
Taste Porto Food Tours:
Email: [email protected]
There are more Porto Tours from the team at Taste Porto:
Our verdict:
For the tourist, the traveller, and even locals, to taste food in this manner on a walking tour is one of the best things to do in Porto, Portugal.  Taste Porto Food Tours have got it right! We experienced real food from a local's perspective, dined in the best local places whilst learning so much along the way.  We thank Carly and Joanne and the team at Taste Porto Food Tours for hosting us for the day.
For other travellers reviews on Taste Porto Food Tours check out Tripadvisor Oporto
Best Restaurants in Porto Recommendations from Taste Porto Food Tours:
Taste Porto are passionate about food and supporting the local Portuguese restaurants.  They have put together their recommendations for all of us to enjoy. This information has been taken directly from their brochure.
Address: Travessa do Carmo
Specialities – Bota and Alheria
Address: Rua da Picaria
Fast food Portuguese style: sandwiches, Caldo Verde (soup) and enjoy a glass of Espadal wine
Address: Largo de Sao Domingos 78
Portuguese cuisine with a modern twist
Address: Rua do Almada
Home-cooked meals in a relaxed and hip atmosphere.
Address: Rua das Virtudes
Homemade Portuguese Food
Address: Rua Passos Manuel
One of the best Francesinha in Porto.
A good tip from Taste Porto Food Tours: ask for Francesinha com Tudo e um Fino and you will be mistaken for a local!
Address: Rua da Madeira
Speciality: Tripe
Address: Rua Ferreira Borges
Wine Bar
Address: Rua das Taipas
Family-owned restaurant with great views
What Porto Restaurant will you try?
Did you know that you can take our article with you after you download it onto your phone? Click the link below to find out more information.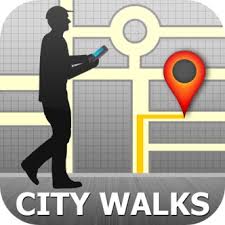 Porto Hotels
Whilst in Porto we stayed at the Intercontinental Hotel Porto.

More Porto Hotels:

Our other articles on Porto to assist in your travel planning:
What to do and where to eat in Porto
Yellow Bus – Hop on Hop off Porto
Stay at the Luxurious Intercontinental Hotel Porto
Flight Deals to Porto
Find the cheapest flights with Skyscanner our 'go-to' when researching and booking flights throughout the world.
We always recommend taking out travel insurance when you travel.
Do You Need a Visa or Health Declarations for Portugal

To Travel Too Travel Shop
We have over 500 items in our travel shop – check them out here.