From the moment you arrive at the entrance of Tapas Barbados, you feel that special island relaxed vibe. Imagine dining on the oceanfront in one of the best restaurants in Hastings in Barbados. The Tapas Menu is to die for, you will be back time and time again, just like us.
(Editor Update 2021)
This post may contain affiliate links. Please see our disclosure for more information. As an Amazon Associate, we earn from qualifying purchases (if applicable).
From the welcoming smile at Reception to the colourful artwork on the stairs to being seated at your stunning turquoise ocean view table at the water's edge Tapas is one of those restaurants that you know will be memorable.
This is our 2nd visit to Tapas in 2 months and we have had oceanfront tables downstairs and upstairs and both at sunset where the orange and yellow hues are visible across the Caribbean Sea.
We are here again at Tapas Barbados, for, you guessed right, Tapas and the service. We kept coming back to what we say is one of the best restaurants in Barbados.  That says a lot as there are plenty of restaurants in Barbados.
As soon as we are seated water is offered, drink orders taken and cocktail, wine, and food menus are left for us to peruse.  We are a bit slow in ordering as the view is taking our attention.
We settle for the local Banks Beer which arrives in a few minutes, chilled and already poured into a tall glass.
A Little Bit About Tapas Barbados
Tapas Barbados is the brainchild of 2 Italians Alfredo Giovine from the South of Italy and Head Chef Franco Parisi from the North.  Italians are a passionate race and both Alfredo and Franco are the epitome of their culture and upbringing.
Both Alfredo and Franco arrived separately over 15 years ago in Barbados and have stayed. Their love for their new island home shows in their passion for the restaurant the food that is created.  The concept works well, the restaurant has been opened now for 8 years and even in low season which is between April and November reservations are required.
There are 2 seatings in high season which runs between November and April for dinner – 6.00 pm and 8.30 pm.  In low season reservations can be flexible depending on the night, just ask and the team will see what they can do for you.
Chatting with the locals who eat at Tapas regularly, they love the atmosphere, the good food and the recognition by Alfredo and Franco, both always make time for a welcome greeting and a chat.  Restaurants that are successful have hands-on owners and this is definitely the case here.
Where is Tapas Barbados Located:
Tapas Barbados is located on Hastings Main Road, Hastings in the Parish of Christchurch in Barbados. The scenic coastal boardwalk runs past the restaurant.
What type of Restaurant is Tapas Barbados:
Tapas Barbados is one of the trendiest restaurants in Barbados that offers a variety of Tapas as well as an A La Carte Menu.  There are options in both the Tapas and A La Carte for vegetarians.
Tapas Barbados –  An Award-Winning Barbados Restaurant
The Barbados Hotel & Tourism Authority awarded Tapas Barbados as the Restaurant of the Year in 2016.
What Did We Order – Tapas Barbados Menu
We ordered 4 Tapas dishes:
Tuna Carpaccio – thinly sliced raw tuna with Olive & Caper dressing
Thai Fish Cakes – Tuna and Mahi Mahi with sweet potato and green curry paste
Vegetarian Spring Rolls- with sweet chili sauce
Potato Croquettes – with Goat Cheese and vegetables
For the two of us, two dishes each were substantial but there were many more options available on the menu under different categories:
Tapas del Mar
Tapas de Carne
Tapas de Tierra
A La Carte Options
Starters
Starters or Mains
Fish
Meat
Curries
Side orders
With so many options to choose from for dessert, we decided on "Napolean" – Layers of dark, milk & white chocolate mousse studded with caramel.  Words cannot describe the explosion of taste in this creation.  The photo does not do it justice!
Drinks
There is an extensive cocktail and wine list available as well.  Local cocktails creatively designed with a Caribbean flavour in mind such as:
Guavaberry Blast
Pirates of the Caribbean
Active Volcano
Kiss of the Dragon
Jack Sparrow
Wild Hibiscus
We are not going to tell you what is in any of these, you will just have to come to Barbados and try them out for yourselves.  It would take us weeks to try each one (that's not a bad reason to stay longer in Barbados).
What do we think of Tapas Barbados
Great value for money
Good service
Good food
Extensive cocktail and wine list
Stunning setting
Before we leave Barbados we will be back again.
Reservations: Telephone (246) 228 0704
Email: [email protected]
Website: Tapas Barbados
Opening Hours: Open Every Day
Lunch: 11.30am – 3.00pm
Dinner: 6.00pm – 10.00pm
DISCLOSURE:  We enjoyed this meal as a guest of Tapas Barbados but received no further remuneration to write this post.  As always our views are our own.
If you are enjoying our article why not PIN it for later:
We have written an extensive Barbados Insider Guide read more here
Read more about our adventures in Barbados:
Island Tour with Williams Tours
Cruising Barbados with Action Charters
Where to stay in Barbados
Some of our favourite accommodation in Barbados is:
Sandals Barbados – all-inclusive resort
Other hotels in Barbados:

Flights to Barbados
Find the cheapest flights with Skyscanner who then directs you to the airline's website with no extra fees to pay.
Car Rental in Barbados
For the latest car rental deals in Barbados click here.
Travel Insurance
We recommend taking out travel insurance as soon as you book your flights and pay deposits on any cruises, tours or hotels.
If you are located in Australia or New Zealand click here for the latest quotes.
If you are located in the rest of the world click below for the latest quotes.
To Travel Too Travel Shop
Travel smarter and safer with products from our To Travel Too Travel Shop.  If you are looking for the latest luggage, guidebooks or travel accessories we have you covered with over 800 travel products to choose from.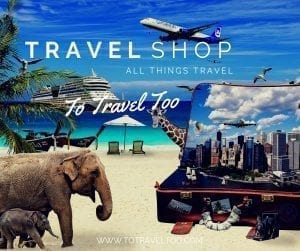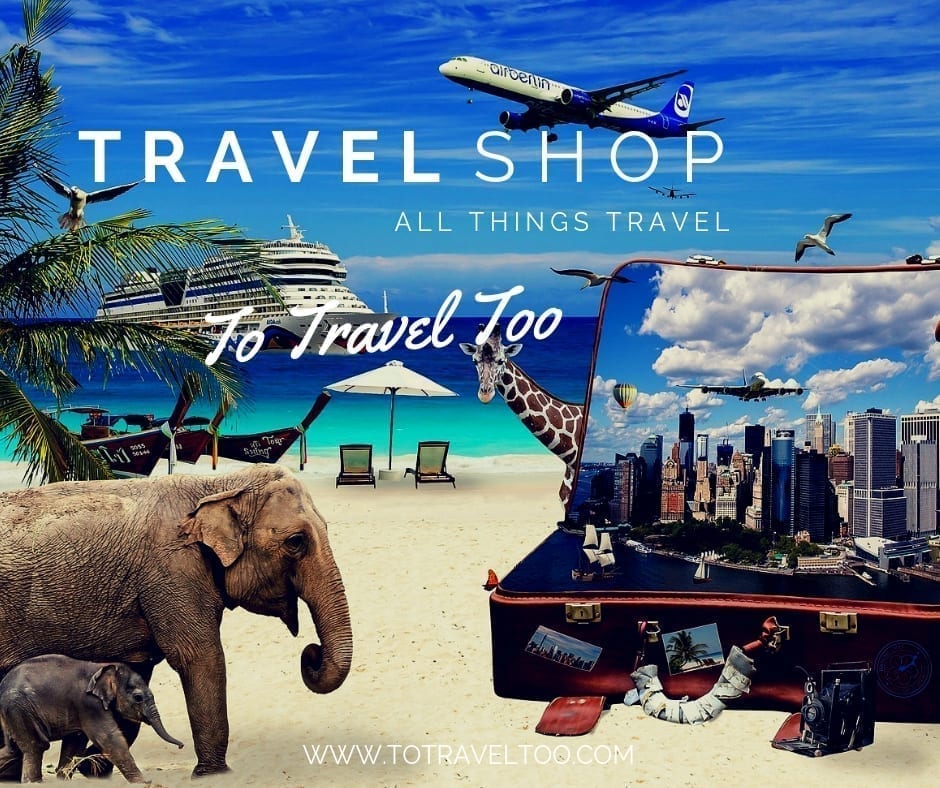 www.totraveltoo.com is a participant in the Amazon Services LLC Associates Program, an affiliate advertising program designed to provide a means for sites to earn advertising fees by advertising and linking to amazon.com, amazon.co.uk, amazon.ca. Amazon and the Amazon logo are trademarks of Amazon.com, Inc. or its affiliates.