The Most Beautiful Places to Visit in Tenerife Spain
Guest Post by Nicola Hall from Coastguide.info
Tenerife is on our bucket list so when Nicola Hall from Coastguide.info reached out to us about an article that she has written on the most beautiful places to visit in Tenerife we jumped at the chance to showcase this Spanish Island and to learn more about what are the best things to do in Tenerife.
There is nothing better than to get the inside scoop from someone who knows the destination well. As a tourist, we normally visit popular tourist spots but Nicola explains there is more to Tenerife than the beaches and the nightlife. Read Nicola's article below and we bet you will be soon booking a holiday to Tenerife.
This post may contain affiliate links. Please see our disclosure for more information.
The Most Beautiful Places to Visit in Tenerife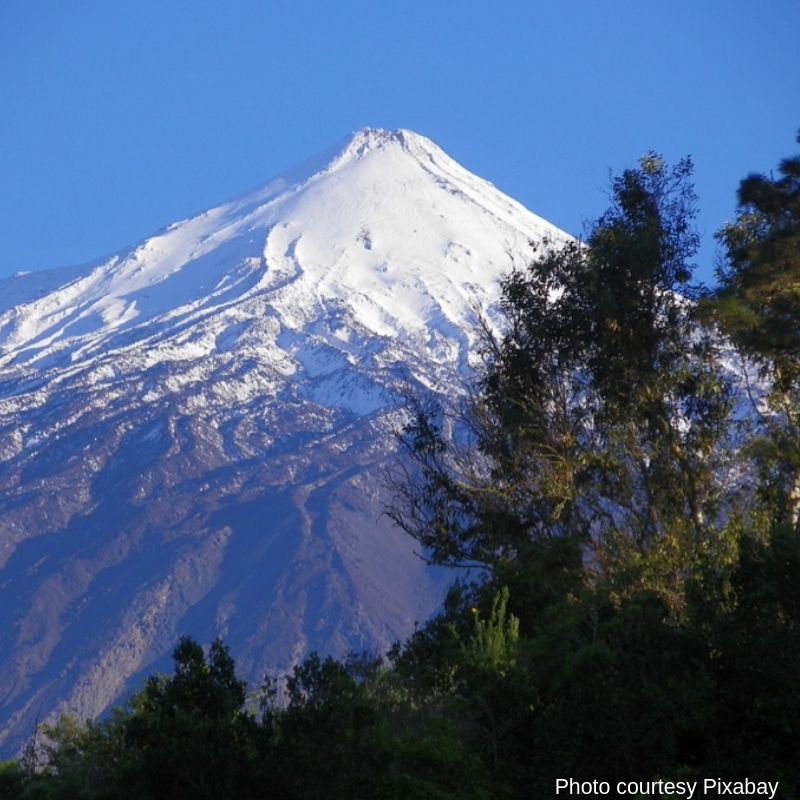 Dominated by the often snow-covered Pico del Teide the highest mountain in Spain at 3,718 metres the Canary Island of Tenerife is the largest and most populous island in the archipelago.
Tenerife is also the most popular of Spain's Atlantic Islands, with more than six million visitors arriving through the doors of Tenerife airport arrivals per year. Tourists mostly come for the beach and nightlife found in the southern resorts.
If you can manage to pull yourself away from the beach and put your hiking boots on, Tenerife has an extraordinary geographical diversity that includes tropical forests and volcanic mountains.
Add museums, gourmet dining, designer shopping, and all the sporting activities you could ever think of into the mix and you will understand why Tenerife is such a popular holiday destination.  See the official tourism website for area facts and statistics.
If this has you thinking that the Canary Islands might be right for your next holiday, we have put together a list of the most beautiful places to visit in Tenerife.
The Canary Islands certainly have some of the best beaches in Spain and it's a myth that they are all made up of black volcanic sand.  Yes!  Tenerife does have some volcanic beaches, but there are plenty of others covered in golden yellow sand imported from the Sahara Desert.
Families can't go wrong with any of the beaches in Playa de las Americas, Los Cristianos and Costa Adeje as they are all geared towards tourists and have the infrastructure to back it up.
If, however, you want to experience a natural Tenerife black volcanic beach in all its purity Playa Benijo in the north of the island is a photographer's dream.  Located inside the Anaga Rural Park, Playa Benijo is the place to escape the crowds, relax and soak in the natural beauty.
If you prefer a traditional yellow sand beach you will absolutely love the picture-postcard Playa de Las Teresitas.  Located near the village of San Andres a 10-minute drive from the capital Santa Cruz, Playa de Las Teteresitas is a 1.5km of golden imported Saharan sand lined with palm trees and backed by lush green mountains.
The beach is protected from waves by breakwaters at both ends and a man-made artificial reef teeming with fish.  If you have had enough of the beach, hike one of the nearby trails into the mountains above the beach for guidebook-quality photographs.
The two above beaches are just a sample of contrasting styles and together with all the top beaches in Tenerife are easily reached by public bus.
Transport options from the South airport include the regular bus Route 711, which runs from Tenerife Sur airport to the capital Santa Cruz and all of the major beaches on the island.  It also offers a Night service.  See the Tenerife bus option here.
If you prefer not to wait for a bus, the option for a Tenerife South airport taxi is on Terminal Floor of Arrivals.
Founded in the late 15th century, San Cristobal de la Laguna was the first town built in the Canary Islands and is the second largest town in Tenerife.
Declared a UNESCO World Heritage Site because of its many beautiful buildings, San Cristobal de la Laguna was built using a grid system that the Spanish incorporated during their colonial rule of the Americas.
When visiting San Cristobal de la Laguna go to the Information Centre in La Carrera Street and pick up a free map that describes the best places to see and what route to take. 
Mount Teide National Park
Standing at a height of 3,718 m (12,198 ft) above sea level, Mount Teide is the highest mountain in Spain and the third-largest volcano in the world.
Declared a national park in 1954 it is the largest protected area in the Canary Islands covering 46,612.9 hectares (115,183 acres). To reach the summit you can take an exciting cable car ride from the base station at 2,356 m (7,729 ft) to a viewing point a 40-minute hike below the summit.
To visit the summit you need to apply for a special license unless you decide to stay overnight at the Altavista Refuge and have completed your walk to the summit by 9 a.m.
Watching the sunrise from the summit of Mount Teide is spectacular and something you will remember forever.
Stargaze at Teide National Park, the 3rd best place in the world to view stars and described by NASA as a window to the universe. Experience beautiful starry nights set against a background of prehistoric rock formations and pine forests.
From Puerto de la Cruz Vip tour Teide National Park and Masca
Visit hidden places in Teide National Park
Travel in the comfort of a 4WD vehicle
Marvel at the unique volcanic formations
Plaza de la Libertad, Garachico
Every town and village in Spain has a town square, but not all as pretty as the Plaza de la Libertad in Garachico.
Bordered by churches, public buildings and a Spanish colonial-looking hotel, the centrepiece of the square is a wooden bandstand copied from a model brought to Tenerife from Mexico by one of the town's residents.
There is also a bronze statue of Simón Bolívar gifted to the town by the descendants of Garachico citizens who settled in Venezuela after being given land by the Spanish crown. Also while in Garachico don't miss the chance to go swimming in the nearby natural pools.
Masca
Regarded as being the most scenic village in the Canary Islands, the remote hamlet of Masca has the look of Machu Picchu with steep ravines and rocky pinnacles reaching for the sky.
Most visitors to Masca arrive on excursions; have a walk around, take a few photographs and then they are off to the next attraction.  To truly appreciate Masca arrive early in the morning and hike the trail down through the palms to the ocean and catch a boat back to Los Gigantes.  The hike is suitable for all ages and takes around 3 hours.
Every Tenerife resort has its own beach, each one offering a different feel for a diversity of clientele.  With so many nice beaches to choose from, the island is practically unprecedented throughout Spain due to its variety and scope if it were not for some of the resorts in Andalusia and the many Malaga beaches in the province.
Overall it's true to say that Tenerife offers an intriguing landscape, attractive bays and stunning beaches.  The climate alone is worth experiencing during the winter months, providing a consistent temperature that most of us only dream of.
Bio:
Nicola Hall can often be found near a calm sea in a gentle breeze, underneath her hat with her pen to paper. She loves writing helpful and inspiring posts based on her own adventures. You can read more of Nicola's adventures on her blog Coastguide.info.
Essential Visitor Information When You Visit Tenerife Spain
Map of Tenerife
Where is Tenerife
Tenerife Canary Islands is located off the West Coast of Africa.  Tenerife Island is the largest of the islands. The closest point is Morocco which is 100 km away.  There are 7 main islands Tenerife, Fuerteventura, Gran Canaria, Lanzarote, La Palma, La Gomera and El Hierro.
If you would like to visit another Canary Island you could consider Lanzarote which is great for families. To help you plan we have compared whether Playa Blanca or Puerto Del Carmen is best for you to visit in Lanzarote looking at hotels and self-catering accommodation.
Getting In Tenerife
Tenerife has two airports – North Airport and South Airport.
For more information on the Tenerife South Airport click here.
To check out the latest airfare deals from major European centres click here.
There are ferries that connect the islands – large ferry boats and fast ferry boats.
Getting Around Tenerife
Transfers available from both airports:
Car Rental in Tenerife
If you wish to rent a car check out our preferred car rental booking site.
Do you need an International Drivers Licence? You can obtain one online here in minutes.
Where to stay in Tenerife – Tenerife Hotels
Santa Barbara Golf & Ocean Club by Diamond Resorts at Ave del Atlantico 38620 Golf del Sur San Miguel de Abona offers guests a pool, pool bar, gym, aerobics, kids club, kids pool, spa with sauna and whirlpool and free Wifi. The hotel overlooks the Atlantic Ocean.
Guest review: Nice sea views, pleasant helpful staff. Breakfast at the pool bar was good as were the price of food and drink generally. Nice pool and well-equipped apartments.

The 4-star Iberostar Bouganville Playa at Eugenio Dominguez 23 San Eugenio Beach Adeje offers a pool, beach, fitness classes, bar, lounge and kids club.
Guest review: "Our stay was very enjoyable. Great breakfast selection at the buffet, friendly and helpful staff. Our room was very clean, tidy and comfortable with a great view."

Barcelo Santiago at La Hondura 8 Puerto de Santiago – the all-inclusive resort offers a gym, pool, beach in a family-friendly resort.
Guest review: Great luxury hotel. My husband and I stayed here in January 2022, we had a room with a private jacuzzi with a view of Los Gigantes cliffs. The room was cleaned every day and included everything that you need. All of the staff was very friendly, this is a huge plus as they were so helpful! Barcelo Santiago is in great localisation, you can find some good restaurants in the area and have a walk to Los Gigantes or other beaches. Good food, we used only breakfast option but there are plenty options as all-inclusive etc and you can order food in hotel restaurants. A lot of attractions including a swimming pool, jacuzzi, animations, gym or even a hairdresser 👌 We were watching sunrise and sunset from our room's terrace. Trust me, it's an unforgettable moment! I would definitely recommend Barcelo Santiago Hotel for your perfect stay.

For the top 10 Best hotels in Tenerife as rated by travellers in TripAdvisor click here.
Top Ten Best Restaurants in Tenerife
Where to eat in Tenerife? Travellers have rated the top ten best restaurants in TripAdvisor.  Click here to find out who and where they are.
Do You Need A Visa for Spain
Tenerife Weather
When is the best time to visit Tenerife?
Summers are hot and dry in particular the two hottest months are July and August with temperatures on average around 28 degrees C.
Winters are mild with daytime temperatures reaching from 14 degrees to 20 degrees C.
Other articles to inspire you to visit  Spain:
How To Make The Most of Your Visit to Granada
Walking Tour of Triana Seville
More Places To Go in Tenerife
These are some of our top attractions in Tenerife.
Are you also on Pinterest?
If you enjoyed our article why not post it to your Pinterest board for later? We are on Pinterest and you can follow all of our boards and get our latest pins when you follow us at To Travel Too.
Do you need new luggage or travel accessories for your visit to Tenerife or Spain? Look no further than our To Travel Too Travel Shop.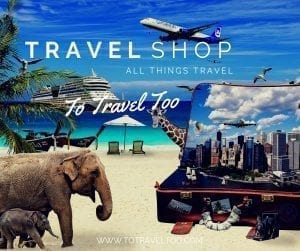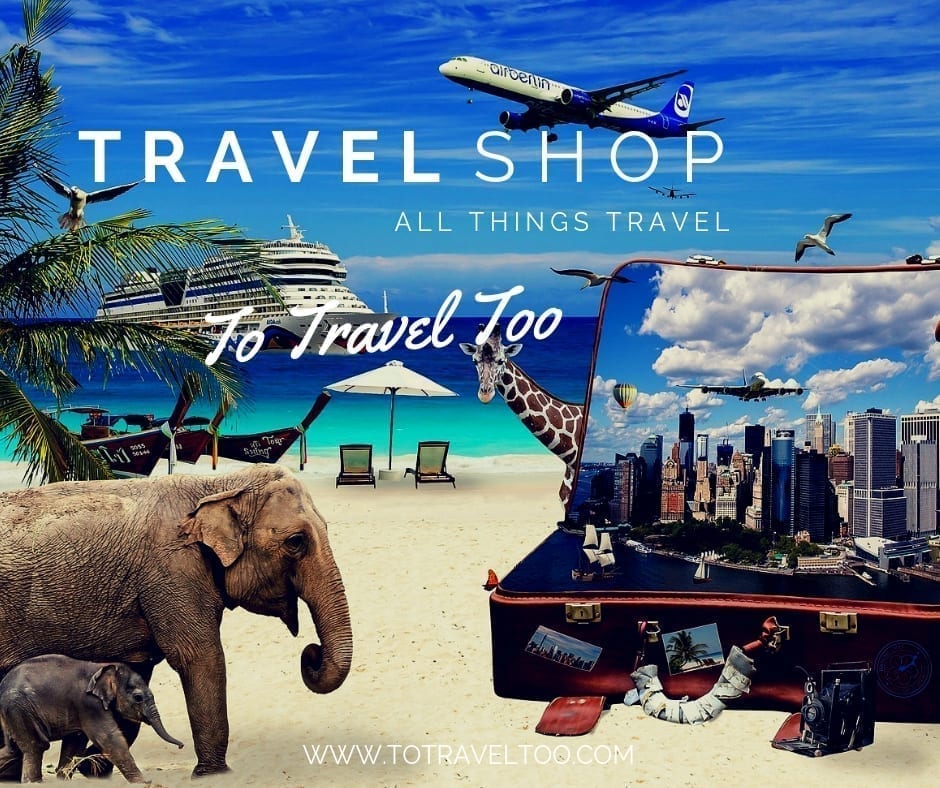 Travel Insurance
World Nomads offers simple and flexible travel insurance. Buy at home or while travelling and claim online from anywhere in the world.
In conclusion, Tenerife truly is a paradise for nature lovers and adventure seekers alike. With its stunning coastline, breathtaking volcanic landscapes, charming towns, and vibrant culture, this island offers a wealth of beautiful places to explore. Whether you want to relax on pristine beaches or hike through dramatic mountains, Tenerife has something for everyone. So pack your bags and get ready to embark on an unforgettable journey in one of the most picturesque destinations in the world.