Could you spend 3 days in Vancouver BC?
We could, after reading this article from our guest writer Caresa,  blogger and owner of This Spontaneous Life. So far, we have not managed to visit Canada only just a short visit to Niagara Falls before spending time in Buffalo.
If you love the outdoors there are 10 Vancouver area hikes that you can do ranging in all levels of difficulty.
Let Caresa inspire and excite you with how she spent 3 days in Vancouver Canada. There are some great Vancouver 'must-see' activities.
This post may contain affiliate links. Please see our disclosure for more information. As an Amazon Associate, we earn from qualifying purchases (if applicable).
Vancouver Itinerary for 3 Days
Known for its stunning beauty, world-famous breweries, and for its fresh seafood, Vancouver, Canada has quickly turned into one of the world's most favourite travel destinations.
So it is safe to say that when I got the opportunity to visit, I didn't skip a beat before jetting off to the largest city in British Columbia. I only got to spend a few days in this amazing city, but a few days was actually plenty. In this guide, I will be going over how to spend 3 days in Vancouver, so start packing your bags, you're in for the trip of a lifetime.
Where to stay in Vancouver
When I was in Vancouver, I stayed in Gastown, which is actually only a mile away from downtown Vancouver. I truly felt that I couldn't have picked a better choice as far as accommodations. I always like to stay in the middle of everything as I just feel that it is more convenient all around. Gastown is a delightful neighbourhood known for its steam clock. It is smack-dab in the middle of Vancouver and it is filled with stores, restaurants
Top Accommodation in Gastown
For More Accommodation Options in Vancouver
Transportation in Vancouver
Over the last few years, the ride-sharing apps, Uber and Lyft have taken the world by storm. Soon becoming the most popular ride service out there. So it's safe to say that I was surely taken by surprise when I found out that Vancouver has an effective ban on popular ride-sharing apps. Luckily, I originally drove into Vancouver via rental car from Bellingham, WA, so regardless I had no use for it but it brings me to my next point — I would strongly suggest renting a car during your 3 days in Vancouver.
There was never a single moment where I did not need my car, especially with all that there is to do in the city.
For the Latest Car Hire Prices for Vancouver
Compare prices on car rentals in Vancouver here
Top things to do in Vancouver BC
Day 1
Hike Quarry Rock in Vancouver
Known as one of the most beautiful hikes in the Vancouver area, Quarry Rock is a must-do during your visit to the Great White North. The trail itself is fairly easy and a total of 45 minutes to get to the lookout. The 2.5-mile hike will give you one of the most beautiful sights you've ever laid your eyes on. Looking out at the city of Vancouver from afar, you can easily spend hours up there just enjoying nature.
Quarry Rock is definitely a must-do during your 3 days in Vancouver.
Check out Tim Hortons in Vancouver
Did you even go to Canada if you didn't stop by Tim Hortons for some coffee and doughnuts?
Tim Hortons is Canada's most famous fast-food chain known for its incredible coffee and doughnuts. With locations all throughout the city, the famous restaurant is easy to find and also opened 24 hours which makes it all the more convenient if you're looking for a late-night bite.
Walk the Capilano Suspension Bridge in Vancouver
The Capilano Suspension Bridge is an amazing attraction that Vancouver offers its visitors. Suspended 230 ft above the Capilano River, you are not going to want to miss this attraction. Along with the bridge, you will be able to walk cliffside through the park and get to experience views like never before. It costs around $50 to enter the park, but, it is well worth every penny.
Visit The Capilano Suspension Bridge 
Explore one of the most popular tourist attractions in British Columbia at the Capilano Suspension Bridge Park with this self-guided tour. Admire the stunning panoramas as you cross thrillings bridges 70m above the rivers, forests, and canyons below.
Day 2
Walk around downtown Vancouver
Downtown Vancouver
Day or night, downtown Vancouver is the place to be.
From its trendy nightlife, fashionable boutiques, and delicious restaurants, you can easily spend all 3 days in Vancouver just exploring downtown. With an abundance of different things to do, no matter what you're in the mood for you can't go wrong with exploring downtown.
Along with different restaurants and shops, downtown Vancouver is always hosting different kinds of events, entertainment and other fun activities.
A 4-Hour Vancouver City Highlights Tour
Discover Canada's West Coast gem and one of the world's most beautiful cities. On a tour led by a certified tour guide, visit all of Vancouver's major sites of interest.
FlyOver Canada
If you're spending your second day around downtown Vancouver, you should FlyOver Canada. FlyOver Canada is a stimulating ride located in the heart of downtown Vancouver where you will be given the opportunity to fly from coast to coast. From Quebec to British Columbia, this ride is not for the queasy stomach but boy, is it fun!
I rode the ride myself and I truly felt as if I was flying over Canada.
Visit Chinatown in Vancouver
Fun fact for you, Vancouver's Chinatown is one of the largest Chinatowns in North America. Immerse yourself in the Chinese culture, indulge in their delicious, authentic food, and experience China without having to actually go to China.
Vancouver's Chinatown even offers a tranquil Chinese garden to get away from the hustle and bustle of the everyday life of the city.
Day 3
Walk through Stanley Park in Vancouver
Home to over 1000 acres and surrounded by picturesque waters, Stanley Park is a prominent attraction and one of the top things to do in Vancouver. This famed park is not only the perfect place to bike, walk the Seawall, or even just take a nice stroll through the park itself, but, it is also home to the Vancouver Aquarium. You can even play a nice round of golf at this famous park! During your 3 days in Vancouver, make sure to check out Stanley Park.
Visit Granville Island in Vancouver
Another world-renowned Vancouver location and a must-visit is Granville Island.
Granville Island is a peninsula and shopping district. The ultimate place to be to spend your last day in Vancouver. It is also home to its very own public market presenting an array of shops, restaurants, and attractions. It is the perfect way to spend your day exploring the city.
Granville Island- VIP Access
Visit Vancouver's Granville Island Market! A favourite amongst the city's chefs and foodies. Sample fine foods from independent farmers and food artisans from the city and surrounding area.
Check out the Vancouver Aquarium
If marine life is your cup of tea, you are not going to want to miss this attraction. The Vancouver Aquarium is home to over 50,000 different sea creatures. They have everything from dolphins, sea otters and more! Not only is it a fun activity all around, but, it is also a perfect place to check out if you're visiting Vancouver with kids.
Vancouver has quickly stolen a piece of my heart, while I only got to visit for a weekend, it is a trip that I will not forget. The city and its people extended such a warm welcome the second I arrived that I right away felt at home. The beauty Vancouver has to offer absolutely took my breath away and there were so many different things to do and sights to see, which made this trip all the better! Hope you enjoyed my guide to the ultimate 3 days in Vancouver.
Caresa's Bio
Hi! I'm Caresa. Minimalist, traveller, blogger and owner of This Spontaneous Life. I recently sold all my belongings to be able to travel the world without any materialistic limitations. I thrive on helping people follow their travel dreams and motivating them to get out there and see the world. I am a firm believer that we need to make the most of our time while we are on this earth so follow me on my journey and let me help you live your best life. Until next time!
You can follow Caresa on Instagram and Pinterest.
Essential Visitor Information to Visit Vancouver
Vancouver Travel Options
Vancouver International Airport (YVR) is located 12 km from downtown Vancouver.
For the latest information on travel from the airport to the city click here.
More Vancouver Attractions
If you are looking for a day trip from Vancouver why not head to Sombrio Beach. Sombrio Beach is located on the southwestern coast of Vancouver Island.  Sombrio Beach is great for visiting the local waterfalls, surfing and camping.
There are so many different types of Vancouver Tours to take whilst you are visiting if you have more time, we have listed a few more popular options for you.
Whale Watching is popular in Vancouver aboard the 62 foot Ocean Magic with 3 viewing areas inside and out.
Vancouver Weather
When is the best time to visit Vancouver? Summer is the best time to visit Vancouver.  Vancouver's temperature in summer hovers around 70 degrees F. It is also a popular time to visit so we recommend booking your accommodation well in advance.
The rainy season runs from October through to May.
Do You Need a Visa for Canada?
In 2016 Canada introduced a ETA – Electronic Travel Authorisation. This visa is linked to your passport and allows you to visit Canada for up to 6 months at a time. It is valid for 5 years or until your passport expires. Click our link below to find out how you can apply for ETA.
You can read our 9 amazing things to do in Montreal here
Cheap Flight Deals for Vancouver
For the latest flight deals compare prices on Skyscanner here:
Travel Insurance
We recommend taking out travel insurance as soon as you book your flights and pay deposits on any cruises, tours or hotels.
Related Reading:
Questions on Travel
If you have any questions or would like some advice we would love to hear from you. You can reach us via our Facebook page or email us here.
Pinterest
Are you on Pinterest? We are at To Travel Too and we have many travel-related boards check us out at Pinterest.  If you enjoyed our article why not pin it to your board?
To Travel Too Travel Shop
Updating old luggage or need new walking shoes or cameras? Our Travel Shop has over 800 travel-related products for your next vacation.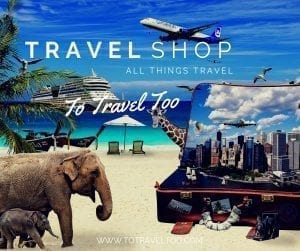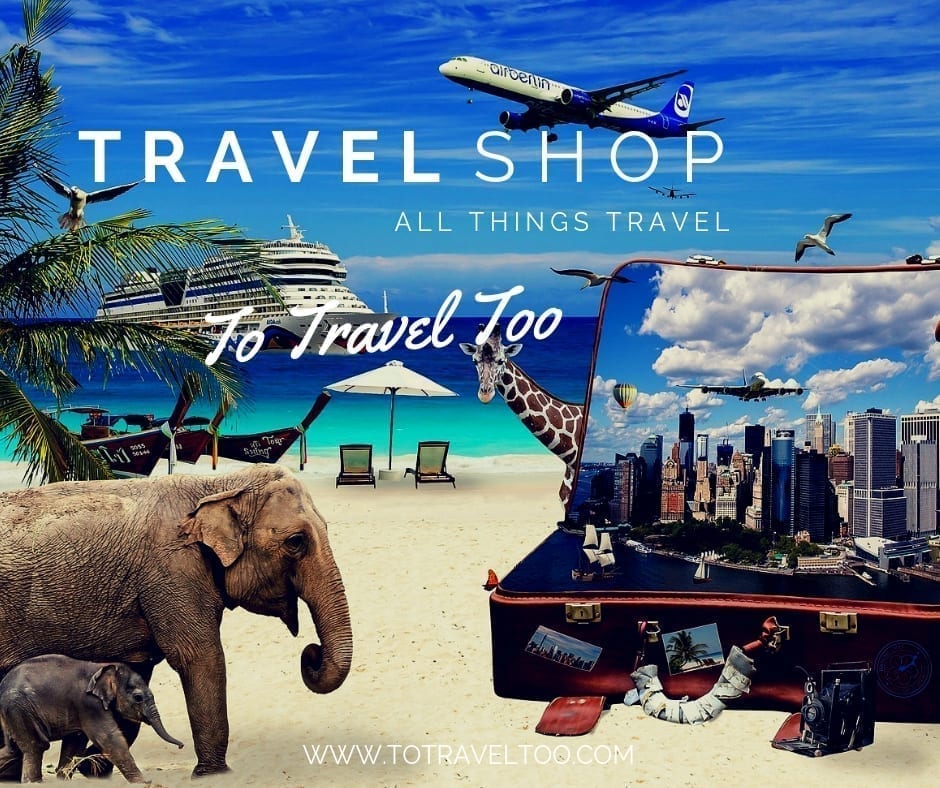 In conclusion, spending three days in Vancouver offers a diverse and vibrant experience for visitors. From exploring the city's stunning natural beauty to immersing oneself in its rich cultural offerings, there is something for everyone to enjoy. Whether it is strolling along the seawall, indulging in delicious cuisine, or discovering local art and history, Vancouver proves to be an unforgettable destination. With its friendly atmosphere and laid-back vibe, this Canadian gem undoubtedly leaves a lasting impression on all who visit.