Things to do in Izamal in the Yucatan Peninsula
Our comprehensive guide on what to see, what to do, where to eat and where to stay. (updated 2023)
Wondering what to see and do in Izamal? We have put together this guide for you to assist in planning your visit.
How much time should you allow? At least half a day and to see it all without rushing it an overnight stay would be highly recommended.
We had heard so much about Izamal "The Yellow City" and had seen some stunning photos of this unique colonial town in Yucatan Mexico, we just had to go and see for ourselves what all the hype was about.  With the assistance of Visit Mexico and Yucatan Turismo who assisted us in planning a 4-day itinerary, we set aside an afternoon to visit on our return from Chichen Itza.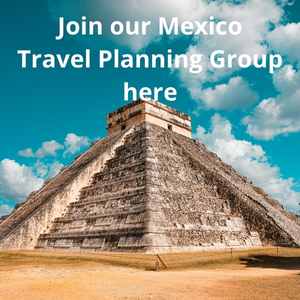 Our quest was to find out all about Izamal Mexico and  "Why Izamal is Painted Yellow?"  We got our answer. Since 1000 BC Izamal was an important Mayan pilgrimage site.  The Sun God known as Kinich Kakmo was the deity that the Mayans paid their respects to.  During that time not all of the houses were painted in yellow but in pastel colours instead.
Skip a few thousand odd years to 1993 when it was announced that Pope John Paul II would visit Izamal as part of his tour of Mexico.  If someone that important was going out of his way to visit the town, the town needed to have a 'makeover'. The colour 'yellow' represents the sun.  It also represents the colour of corn, a staple food of Mexico.  In the 'makeover' even the Convent got in the act.  Shame on us for thinking that someone had gotten a great deal on the colour and that was the only colour you could buy in the area – just like Henry Ford when he said: "you could buy a car in any colour as long as it was black."
Read more: 5 cities in the Yucatan Mexico that you may have missed out on visiting.
You can visit Izamal in the Yucatan on a tour or self-drive from either Merida or Cancun or other areas that you may be staying in the Yucatan.
Explore the rich history and culture of Yucatecan on a day trip from Mérida
Discover the beautiful architecture of the colonial town of Valladolid
Admire the picturesque yellow-painted buildings of Izamal
Enjoy a delicious buffet meal and try traditional local dishes
Cool off in the clear waters of a cenote where you can swim
Check availability here
If you enjoy visiting Mayan ruins you should consider visiting the Palenque Ruins in Chiapas State – equally impressive and another one of our favourite sites.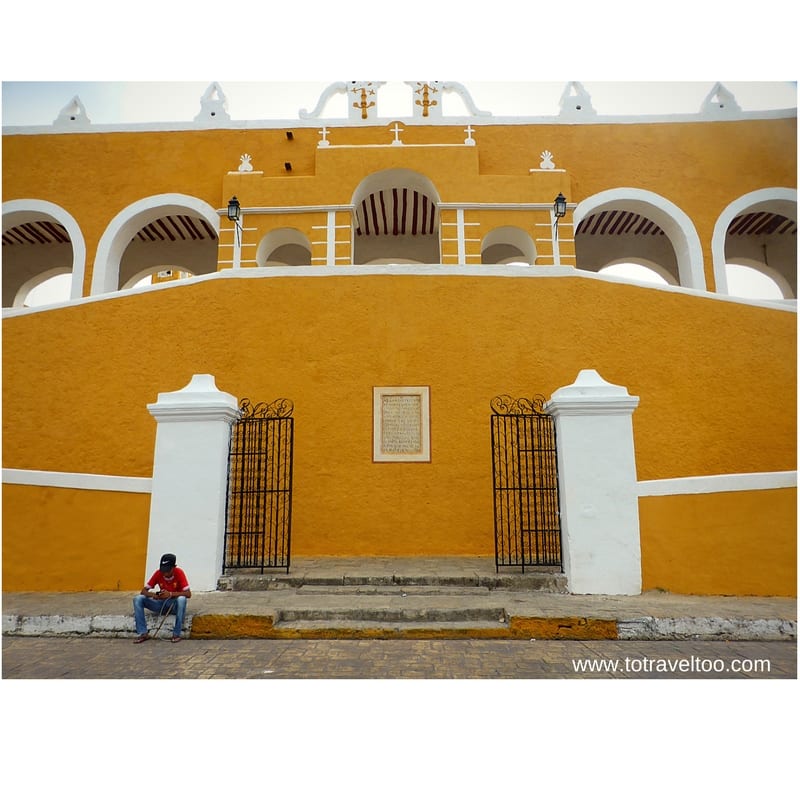 Before you travel to this part of Mexico some historical information on the Aztec and Mayan people might assist.  We found our research assisted us in understanding this area of Mexico, its people and its sites.
This post may contain affiliate links. Please see our disclosure for more information. As an Amazon Associate, we earn from qualifying purchases (if applicable).
Now that we had the answer to our first question, our next was "why Izamal was so important for religious pilgrimages"?
There are two theories.  During AD300-600 Izamal was an important pilgrimage site in the Northern Yucatec Plains as well as being the biggest city in the area.  The Mayans built temples for their Gods – Itzamna and Kinich Ahau.  As it was the biggest city around Mayans flocked to worship their Gods during their festivities and annual rituals.
The Izamal Convent was constructed over one of the Mayan pyramids by the Spaniards in 1553.  It took over 8 years to complete the building.
On the altar of the Izamal Convent is 'Our Lady of Izamal' image which was brought over from Guatemala on the order of the controversial Bishop of Yucatan Fray Diego de Landa. Legend states that as soon as the image was installed on the altar miracles began to occur.
Some say that the miracles are due to the Mayan Deity Itzam Na – God of Healing whose shrine was constructed on the same site.  Could it be a combination of both?  We will never know the answer to that.
Things to do in Izamal Yucatan Peninsula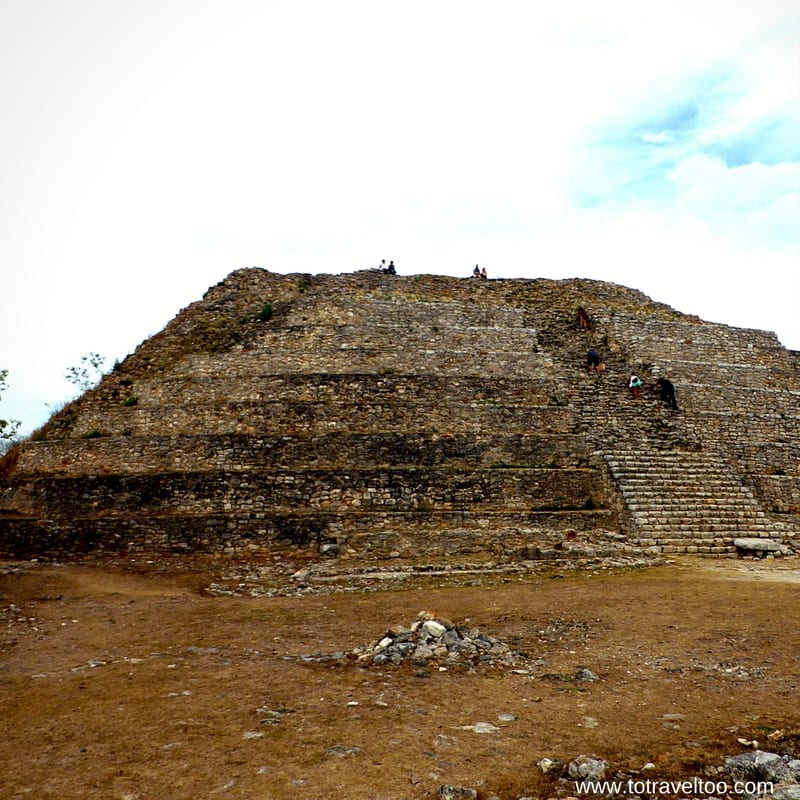 Sitting at 34m high the Kinich Kakmo is only a few blocks walk from the main square of Izamal at Calle 23 between Calle 27 and 28. Kinich Kakmo was built in honour of the Sun God between 400-600AD.  The Izamal ruin measures 200m x 180m and the upper temple stands 34m high.
This is one pyramid that you can climb in the Yucatan and we highly recommend that you do, the view from the top over the "yellow city" is really worth the climb.  You will need to be careful as some of the steps are uneven.  It is not a busy tourist attraction for a Mayan site so you may find that you have it all to yourself.
Admission: Free
Apart from Kinich Kakmo, there are a few other pyramids around Izamal to visit.
El Conejo between Calle 22 and Calle 31 and 33
Itzamatul between Calle 26 and Calle 31
Habuk between calle 28 and Calle 35 and 37
Kabul between Calle 31 and Calle 30 and 32
Izamal Convent
You can wander through the grounds for free.  There is a small fee to be paid to enter the hall inside the convent which is dedicated to the miracles of the Virgin of Izamal.  It is worth the small fee and it assists in the upkeep of the hall. In a glass cabinet within the hall are items from the visit of Pope John Paul II.
From the 1st to the 8th of December each year the main pilgrimage to the Virgin of Izamal takes place. During this time all the bed and breakfast accommodation, hotels and Airbnb properties are booked out well in advance. Pilgrims are often seen sleeping in the halls of City Hall and the convent and even in the park as the town runs out of accommodation.
During this most important holy week, you will see pilgrims climbing up the stairs of the Izmal Convent on their knees.  Masses are held during the day and night.  At night there are firework displays and bands playing in the square.
ProTip:
Book your accommodation in advance if you want to visit between 1st and 8th December.
For hotels:
Izamal Pueblo Magico
Izamal was awarded the title of Pueblo Magico in 2002. In total Mexico has 35 towns designated Pueblo Magico and the state of Yucatan has 2 of them – Izamal and Valladolid.
You can visit both towns in this tour
Pueblo Magico towns are designated because of their historical, cultural and natural treasures that are considered to be 'magical'.
Izamal is on the tentative list of UNESCO World Heritage Sites in Mexico.
It is a lovely photogenic town just to wander around, if like us you will return home with hundreds of photos of yellow buildings.
There are antique horse-drawn carriages that will take you around the city, over its cobblestoned streets visiting the two Yucatan pyramids – Kinich Kakmo and El Conejo.
If you like mezcal you are in the right place as Izamal is known for its locally distilled mezcal made from the hearts of the agave plant.
On April 3, May 3, August 15, and December 8 Izamal holds major festivities.  Remember to book your bed and breakfast and hotel accommodation well in advance.
Behind the convent on Calle 33 is the statute of Fray Diego de Landa, the Yucatan's controversial Bishop.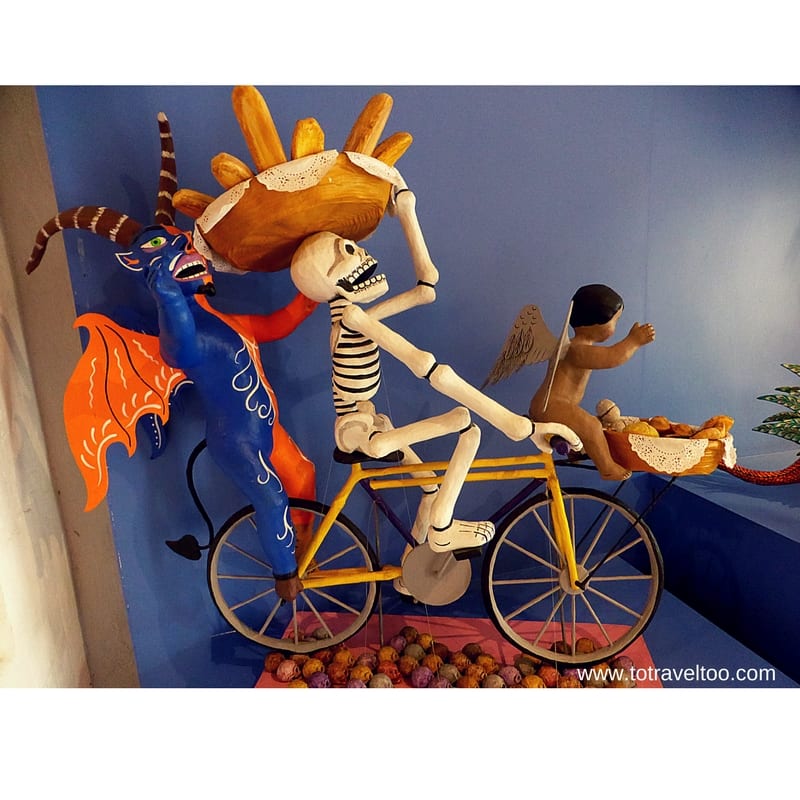 Opened in 2007 and located in front of the main square the Museo de Artesanias shows a large variety of locally made Mexican handicrafts.  The colonial building has high ceilings, frescos, a cafe, a spa and an open courtyard for all to enjoy.  There is a small entrance fee to be paid.
How far is Izamal from the other major towns of the Yucatan Peninsula:
Where To Stay in Izamal
In Izamal there is a range of accommodations to choose from:
Where To Eat in Izamal
Here are a list of the top 10 restaurants recommended by Izamal Tripadvisor
We had lunch at Restaurante Zamna located at Parque de Los Cañones, C. 31 336, Centro, 97540 Izamal, Yuc., Mexico.
Restaurante Zamna is a family restaurant serving some of the best local dishes that we have tasted in the Yucatan.  Mexican cuisine in the Yucatan is unique and one of our favourite regions for local cuisine.
If you love Mexican cuisine we can highly recommend the Zamna Restaurant.  
The top tourist attractions of the Yucatan are:
More articles to inspire you to visit the Yucatan Peninsula:
For more reading:
We have enjoyed our travels throughout Mexico so much over the 9 months we spent there, we have written a guide on where we travelled to with the latest information on where to go, what to do, where to eat and more tips and tricks.  Our guide covers many destinations throughout Mexico including the Yucatan Peninsula, Ajijic, Morelia and many more. USD2.99
The Yucatan area is such a vast region of Mexico.  We have included some of our favourite hotels that we have stayed in for your information and planning.
Where to stay in Cancun
In Cancun, we stayed at the Nizuc Resort and Spa. This was a perfect hotel for us to relax and unwind in after our travels throughout the Yucatan Peninsula.  A hotel that we could only describe as a 'truly zen experience.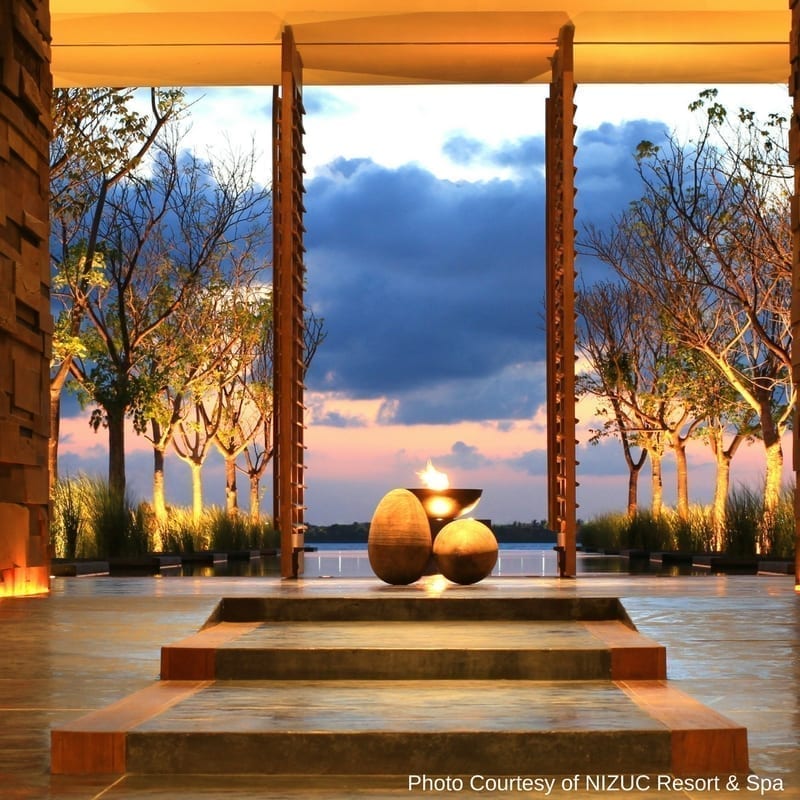 Our recommended list of the top hotels in Cancun, you can check out their latest reviews and availability.

Related reading: Best Places to Stay in Cancun
Where to stay in Merida
In Merida, we stayed at the Wyndham Hotel. The Wyndham Hotel was well located to base yourself in Merida for visiting the many tourist attractions of the Yucatan Peninsula.  The swimming pool was welcomed after a long day of sightseeing.

Other available hotels in Merida:

Izamal Weather
When is a good time to visit the Yucatan Peninsula?
The winter months between October and April are the best times to visit but it is also high season for travellers.  You can expect queues at busier sites such as Chichen Itza.
The summer months between May and September, are hot and humid with rain showers during the day.
Getting In
Airports with scheduled flights are sorted by distance. (thanks to Airport.globefeed for the information)
| | | | | | |
| --- | --- | --- | --- | --- | --- |
| Type | Airport Name | City | IATA Code | GPS Code | Distance |
| | Licenciado Manuel Crescencio Rejon Int Airport | Mérida | MID | MMMD | 66.57 km |
| | Ingeniero Alberto Acuña Ongay International Airport | Campeche | CPE | MMCP | 198.31 km |
| | Cozumel International Airport | Cozumel | CZM | MMCZ | 222.2 km |
| | Cancún International Airport | Cancún | CUN | MMUN | 222.41 km |
| | Chetumal International Airport | Chetumal | CTM | MMCM | 279.52 km |
| | Ciudad del Carmen International Airport | Ciudad del Carmen | CME | MMCE | 385.96 km |
| | Carlos Rovirosa Pérez International Airport | Villahermosa | VSA | MMVA | 515.07 km |
| | Angel Albino Corzo International Airport | Tuxtla Gutiérrez | TGZ | MMTG | 643.3 km |
| | Minatitlán/Coatzacoalcos National Airport | Minatitlán | MTT | MMMT | 662.5 km |
| | Tapachula International Airport | Tapachula | TAP | MMTP | 769.23 km |
| | General Heriberto Jara International Airport | Veracruz | VER | MMVR | 774.85 km |
| | El Lencero Airport | Xalapa | JAL | MMJA | 827.84 km |
Flight Deals
Find the cheapest flights with Skyscanner our 'go-to' when we are researching and booking flights around the world.
Bus Travel in Mexico
Bus travel around Mexico is easy and affordable.  During our travels we booked ADO buses – we found them to be safe, reliable and comfortable.
You can check schedules and book tickets here.
Where to next in Mexico?
Have you considered travelling to:
these are just some of the places in Mexico we have enjoyed visiting.
Travel Insurance
We recommend taking out travel insurance as soon as you book your flights and pay deposits on any cruises, tours or hotels.
Do You Need a Visa for Mexico
If you enjoyed our article on Izamal feel free to share it with your family and friends.  If you require any further information please get in contact with us at [email protected] and we would be glad to assist.
Did you know that you can now download our article and take it with you offline when you visit Izamal? Click our link below to find out how.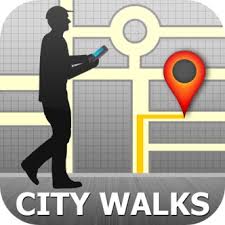 Pinterest
Are you on Pinterest? We are at To Travel Too and we have many travel-related boards check us out at Pinterest.  If you enjoyed our article why not pin it to your board.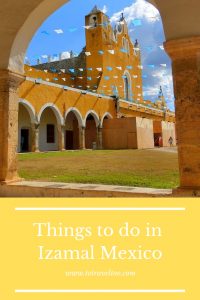 Our thanks to Visit Mexico and Yucatan Turismo for assisting us in visiting the state of Yucatan over 4 days.  Complimentary transport was provided for our visit to Izamal.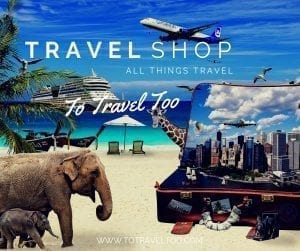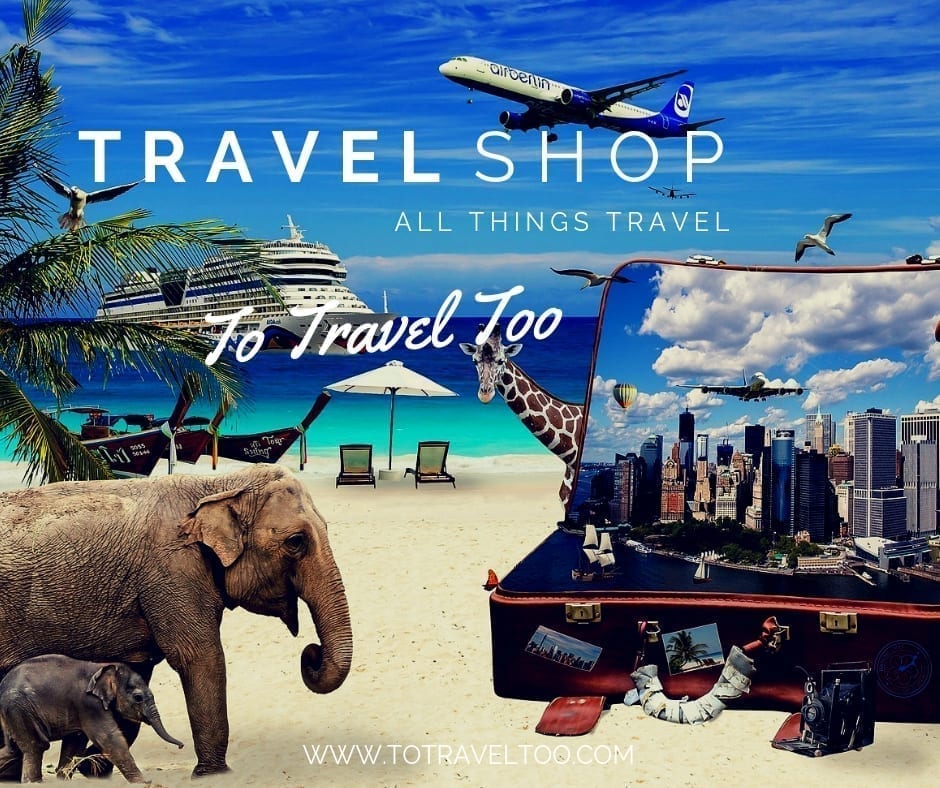 Disclosure: Certain links in this post are affiliate links. This means that should you make a purchase via our link, we will receive a commission that will not affect the price you pay.