Welcome to the ultimate guide of things to do in Madeira, a stunning Portuguese archipelago known for its lush landscapes, dramatic coastlines, and vibrant culture. Whether you're an adventurous soul seeking thrilling outdoor activities or a leisurely traveller looking to relax amidst breathtaking scenery, this enchanting island has something for everyone. From hiking along ancient levadas (irrigation channels) and exploring charming coastal villages to indulging in delectable local cuisine and discovering historical landmarks, Madeira promises unforgettable experiences at every turn. So grab your map and get ready to immerse yourself in the wonders of this captivating destination that is sure to leave you yearning for more.
Our guide on what to do in Madeira will help you plan your time in Madeira effectively even if you have only a few days.
Ideally, if you can spend a week, this is the perfect 7-day Madeira itinerary that will cover all the attractions, where to eat and more.
Who would have thought there were so many fun things to do in Madeira?  We spent 2 weeks on Madeira Island and we still did not cover all that we wanted to see and do.  Madeira really surprised us and it is certainly a gem in the Atlantic Ocean. Whether you are travelling in summer or winter you need to plan what you will pack for your Portugal vacation.
Whether you want a city break or more of an adventure vacation the island of Madeira has it all.  Did you know there are over 450 hiking trails throughout Madeira?
Portugal has so many great cities to visit.  If this is your first time in Portugal visiting Madeira is a great start it will whet your appetite to return time and time again to this beautiful country and its people.
Madeira really has it all:
top-class hotels and restaurants,
stunning coastal and mountainous landscapes,
there are top beaches in Madeira and natural swimming pools,
parks,
cool architecture
warm friendly people
Not to mention the yummiest tarts!
Madeira wine
enjoy diving Madeira
hiking trails
We were fortunate to stay with our close friends and experience island life just as the locals do.
The Madeira Hop-on Hop-off Bus – Explore the lush landscape of Madeira and the sights of Funchal at your own pace with a 2 or 5-day ticket for the hop-on, hop-off bus. Go to the picturesque village of Câmara de Lobos and the cliffs of Cabo Girão in the "Pearl of the Atlantic."
This post may contain affiliate links. Please see our disclosure for more information. As an Amazon Associate, we earn from qualifying purchases (if applicable).
Self Drive Tour of Madeira
Description of the tour from TourRadar: "Start and end in Madeira Island! With the In-depth Cultural tour Discover Madeira, Self-drive, you have an 8-day tour package taking you through Madeira Island, Portugal and 3 other destinations in Portugal. Discover Madeira, Self-drive includes accommodation in a hotel as well as meals, transport and more."
Discover Madeira on this 8-day TourRadar self-drive tour find out more here
Where is Madeira
Madeira is the largest of the islands of Portugal. There are 4 Atlantic Ocean islands that make up the Madeira Archipelago off the coast of mainland Portugal.  Madeira covers 801 km2.  The capital of Madeira is Funchal is located on the south coast of Madeira.
Historical Highlights of Madeira
In July 1419 two Portuguese explorers Zarco and Vaz, on the orders of Prince Henry the Navigator, were sent to chart the West Coast of Africa.  Strong winds sent them off track and they landed on the island of Porto Santo Madeira.  They reported back to Henry the Navigator on the richness of the island.  A year later Madeira was discovered and the first colonizers settled there between 1420 and 1425.
Travelling through Portugal you hear a lot about Prince Henry the Navigator.  He was a 15th-century explorer and Prince.  A fascinating character.  If you are interested in the life of Prince Henry, his incredible story is available on Amazon.
In 1478 Christoper Columbus arrived in Madeira.  He married Filipa, the daughter of the 1st governor of Porto Santo and lived in what is known now as Colombus Square.  The house was demolished in 1877, and in its place is the Sugar Museum.
Since the 17th century, Madeira wine has been Madeira's most famous product.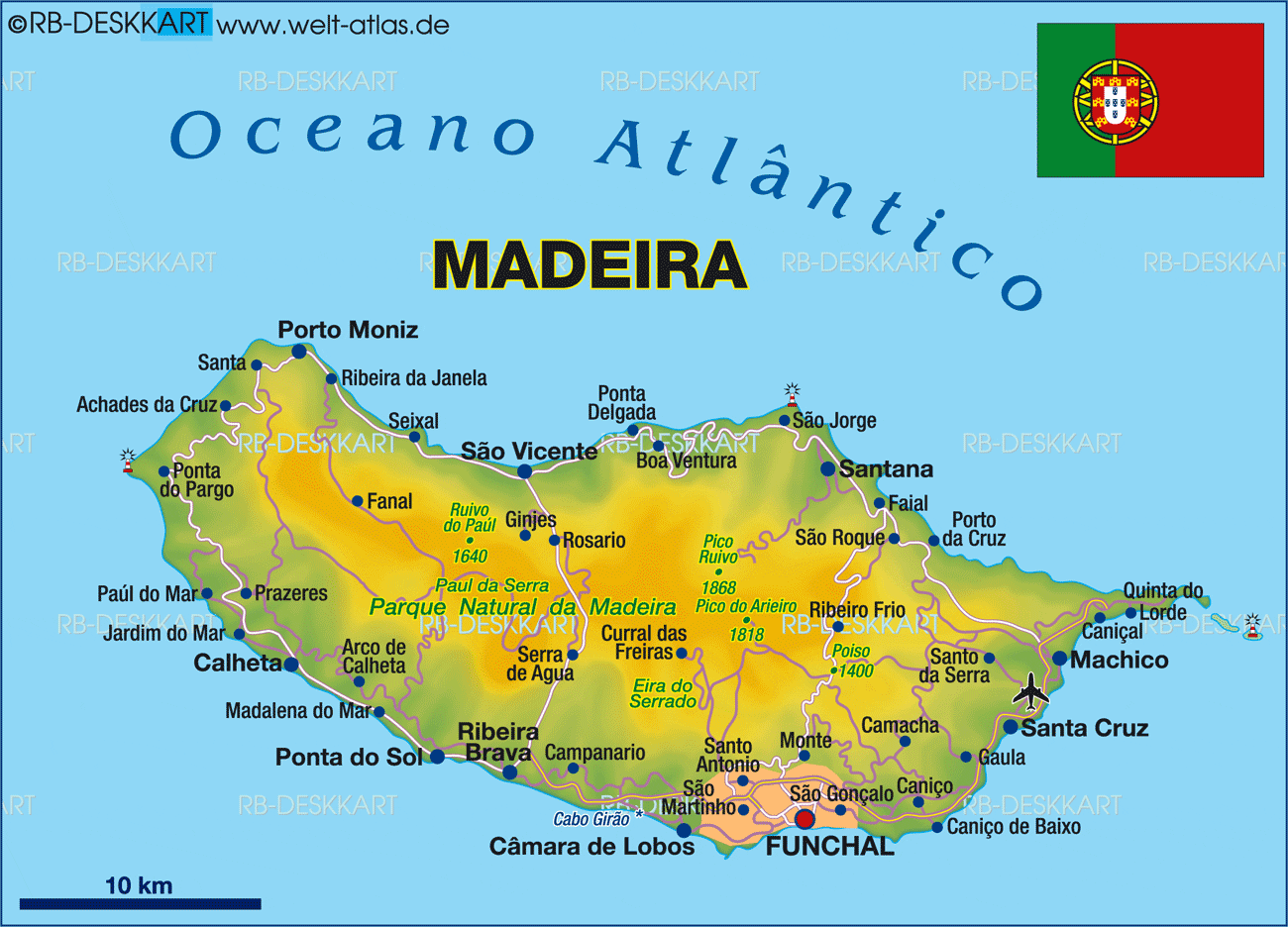 Top Things to do on Madeira
Madeira Now Gold Card
There are over 300 discounts for different activities, tours and restaurants. The discounts range from 10% to 25 % and the card is valid for the entire year. More than that – one card can give you discounts for 2 adults and up to 2 children!
You can purchase online for Euros between 9 – 12.00 per person.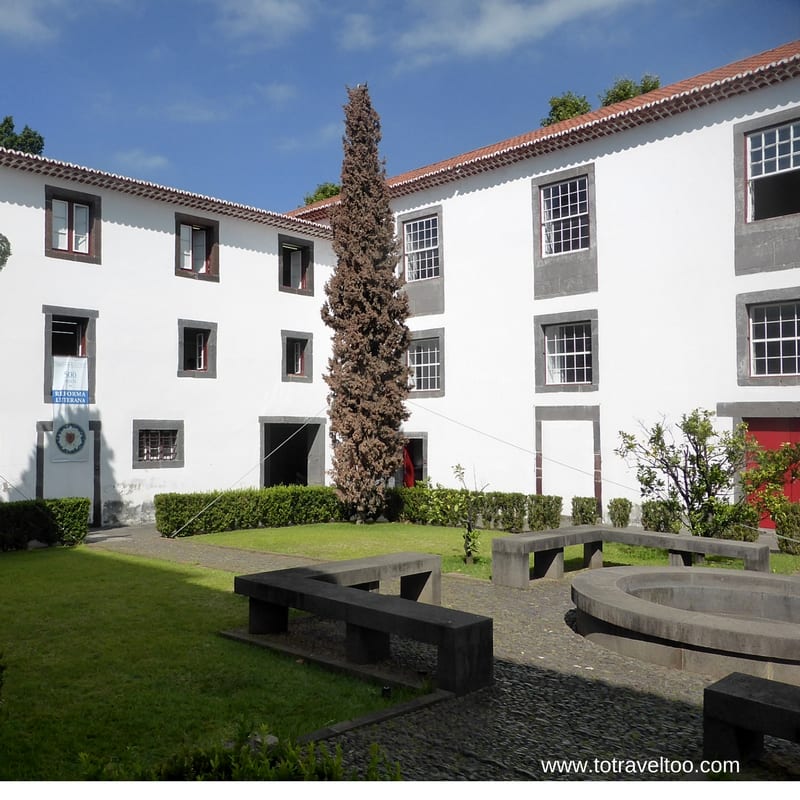 We literally stumbled into the Jesuits College and standing in front of us was Joshua – who immediately offered us a free tour of the College.  The College was founded in 1569 and at that time was the largest building on the island till the 20th century.  King Sebastian of Portugal signed the charter for the establishment of the College.  We were led into an open courtyard past a coffee shop that looked inviting, but one that we forgot to enjoy after the tour as the free tour of the Church was about to commence.
Currently, there is an exhibition in the College outlining the history of Madeira Island for the past 500 years.  It is worth spending some time there.
Open from Monday to Friday from 10.00 to  17.00
Saturday at 11.00 to 12.30
Guided Tour: 1 hour
Cost: Euros 5
Address:  Rua dos Ferreiros
Jesuits College and St John The Evangelist Church
The church started construction in 1629 and has been restored many times since.  The 1-hour free tour that we undertook could possibly be the best tour we have ever had of a church.  It helps that the Church is unique with priceless multi-coloured azulejos (Portuguese tiles) on show from the 17th and 18th centuries.  The ceiling is a trompe l'oeil of painted domes with people looking over the balconies.
Monday to Friday Guided Tour at 11.00
Cost of tour: Free
Duration: 1 hour
Contact: The students of Associacao Academica de Universidade da Madeira at the Jesuits College.
The City Hall was once the Palace of Count Carvalhal.  It is a fine example of 18th-century architecture with a pleasant interior landscaped courtyard.
Monday to Friday guided tour
Cost: Euros 3.50
Duration: 1 hour to 1.5 hour
Admire Funchal from the tower
Address:  Praca do Municipio
Contact: The students of Associacao Academica de Universidade da Madeira at the Jesuits College
Visit the Legislative Assembly
Our guide was Kamil for the tour of the Legislative Assembly. We started off at St. Anthony's Chapel which was erected in the grounds of the Old Customs House which is now the Legislative Assembly.  It was constructed in 1714. Inside the Chapel, on the North Wall, you can view paintings of the 10 Apostles.
Inside the Legislative Assembly, you have the opportunity to visit the Noble Room with its Mudejar ceiling inspired by Islamic Art, the Library room which contains the book of the 1st Constitution of Madeira, the Meeting Room with its 19th-century tapestries and the Pink Room which is used as a discussion room.  Kamil explained the history of the furniture in each of the rooms as well as the tapestries and paintings on display.
Friday 15.00 hours
Guided Tour Euros 3.5 Duration 1 hour to 1.5 hours
Address: Rua da Alfandega #62
Contact: The students of Associa Academica de Universidade da Madeira at the Jesuits College
If you are enjoying our article why not PIN it for later: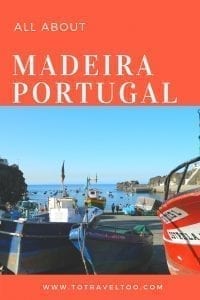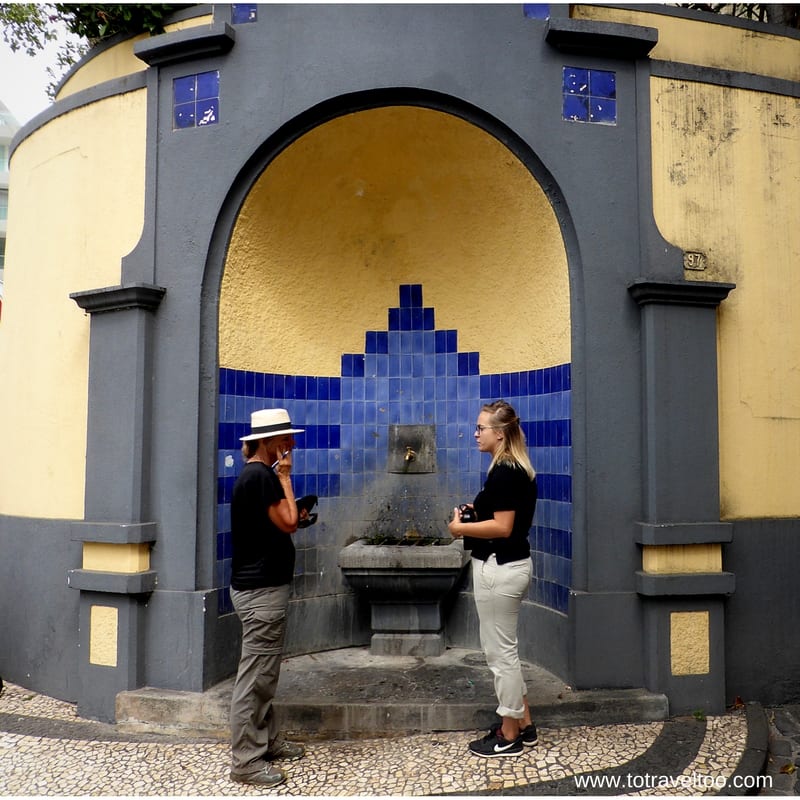 A guided walking tour by the students of the Associate Academica da Universidade da Madeira through some of the oldest streets in Funchal learning about the history of Funchal Old Town along the way. The money raised through the tours is used to assist the disadvantaged students who attend the University assisting them in their meals and the purchase of study books etc.
The History Tellers Walking Tour is highly recommended click the link to read more about our experience.
Monday to Friday from 10.00 to 17.00
Private Guided Tour: Euros 10 per person
Duration: 2 hours
Address:  La Vie Shopping Centre, Funchal Portugal
Visit the Saint Clare's Monastery
St Clare's Monastery is one of the most beautiful in Madeira with art from 16th, 17th and 18th centuries.
Monday to Saturday 10.00 to 12.00 15.00 to 17.00
Duration 2 hours
Address: Calcada de Santa Clara n 15, Funchal Madeira
Madeira Cable Car
Admire the views of the city of Funchal, the mountains, and the sea as you ride on the Botanical Garden cable car. Ride over the Valley of João Gomes Ribeira and visit the village of Monte on top of the mountains surrounding Funchal.
Book your tickets in advance here.
Open: All year except Christmas Day
Opening Times: from  09.00 to 1745
Journey time: 15 minutes
For all of you Cable Car enthusiasts here is some further information:
Distance: 3173m
Average Speed: 4m per second
Height difference: 560m
Highest tower: 39m
Maximum span between towers: 3 and 4 540m
Total capacity: up to 800 passengers per hour one-way
Cabins: 39
Levada dos Tornos – a walk along the watercourse (see below examples of the Levada walks)
Sanctuary of our Lady of Peace
Quinta do Monte Hotel – they have a display of old toboggans close to the reception area with historical photos as well.  Well worth a visit.
To Travel Too Tip:
Catch Bus 20 or 21 marked Monte from Centro and catch the Cable Car back.
Funchal Cathedral was classified as a National Monument in 1910.  It was constructed in the Gothic style and the exterior walls were made of stone that came from Cabo Girao. The cedar wood ceiling is created in the Mudejar style and is the largest in Portugal.
One of the most interesting markets we have come across in our travels especially if you visit on a Friday or Saturday – the two busiest days of the week.  Colourful flower stalls, fruit and vegetables and a buzzing fish and meat market creates a fun place to spend a few hours.  At the entrance to the market, to the right, is a shop that sells gelato, wines, sardines and other Madeiran produce, it is definitely worth having a visit.
Rua de Santa Maria and the Open Doors Project
What a great initiative Madeira! Another Madeira "must-see" is the derelict and run-down part of town that has suddenly come alive with restaurants and bars and art galleries due to a clever Open Doors Project.  Rundown warehouses have been given a release of life with their doors being creatively painted, it is a photographer's delight!
The Sao Tiago Fort was built during the 16th century to protect Madeira from pirates.  Currently, it houses the Contemporary Art Museum of Funchal.  Our favourite restaurant – Restaurante do Forte is located here. You must ride their vintage open-top car to the restaurant and back again to where you are staying – make sure you book the car when you make your dinner reservation.  It is so much fun!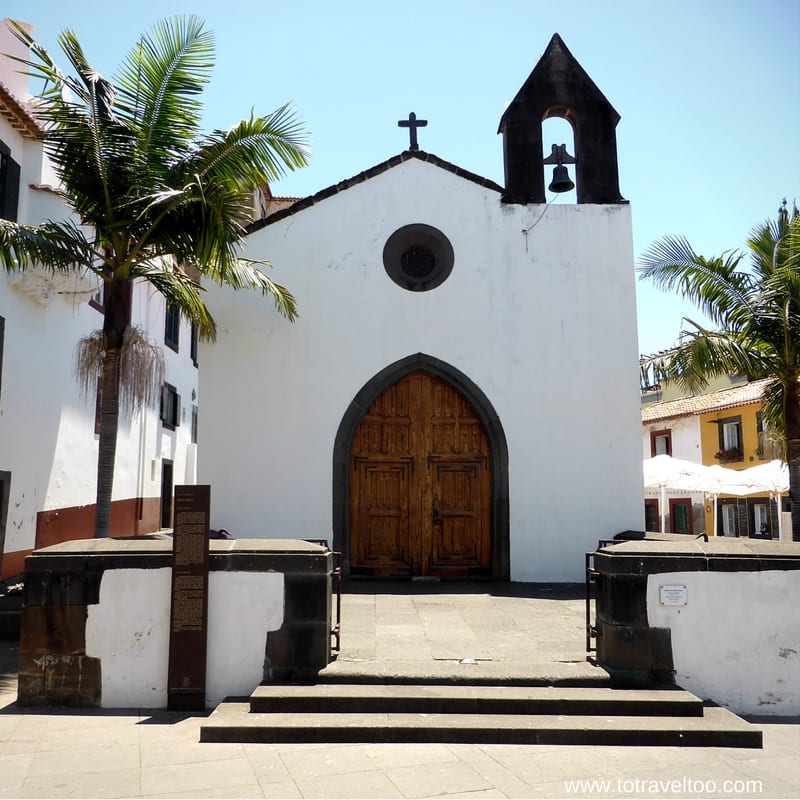 In a pretty square with local restaurants, you can find the Church of Santa Maria Maior which was constructed in the baroque style during the 18th century.  Check the traditional wooden doors, apparently, they represent the best works during this period.
Baltazar Dias Municipal Theatre
Opened in 1888 the design has been based on La Scala Theatre in Milan.  There is a tour available on Tuesdays at 10.00 at a cost of Euros 3.50 but why not take in a show instead?  The ceiling is supposed to be incredible to view.
Built in 1822 the Holy Trinity Church has been the place for Anglican Worship in Funchal.  The House was built a century later than the Church.  It has a beautiful well cared for garden and is a peaceful place to visit in the heart of Funchal.
Church and Gardens are open between 09.00 to  17.00 on weekdays and on weekends from 08.00 to 14.00.
Blandy's Wine Lodge runs tours and tastings from Mondays to Saturdays.  The Blandys are the founders of the wine industry in Madeira dating back to 1811. Today the company is still in the hands of the 6th and 7th generations of Blandys.
Visit the Santo da Serra Market and enjoy a Poncha!  Santo da Serra use to be the retreat for the British to cool down in the hot summer months. The town feels like an English village with large Quintas and Villas that were built for the British with their extensive gardens.  Go to the back of the market and enjoy local cuisine for a fraction of the price in Funchal.  One of Madeira's golf courses Campo de Golfe de Madeira is located here.
There is a lookout at Pico Alta with views over Funchal and its harbour.  The site is full of eucalyptus trees, you can smell the oil in the air, many of which were destroyed in the fires of 2016.  There are bbq facilities as well as toilets but you will need to arrive there early to claim the table and bbq.
Standing at 1810m is Madeira's 3rd highest mountain Pico de Arieriro.  As you drive up to the mountain you will pass a brick igloo on the left-hand side of the road – Poco de Neve.  Once built by a British family, who used the brick igloo for the storage of snow, ice, and hail from the mountains.  During winter you can experience snow falls in this region.  Do not be too surprised when you see locals driving down from the mountain will blocks of snow on their cars – just to show others that they have been to the top.
The view from the top is stunning, the mountains jagged and green which reminded us of when we trekked to Machu Picchu.   It is definitely cooler at this height.  There are a lot of walking trails for those that are keen and for those that are not and just want to enjoy the views they can enjoy lunch or just a coffee at the cafe at the top.
There are toilet facilities but you will have to pay a small fee of Euros 0.50.
You can take a tour and enjoy a sunrise tour with hot drinks. 
Make an unforgettable memory on this private 4×4 round-trip adventure from Funchal or Caniço. Venture through mountains and nature to a perfect sunrise viewpoint on Pico do Arieiro.
Madeiran's have called Ronaldo 'their little boy'. You can't go far in Madeira without noticing how proud they are of him there is a Museum, a hotel and various statues in and around Madeira and now the airport is named after him.
Discover the impressive life story of one of the greatest footballers ever, Cristiano Ronaldo dos Santos Aveiro. Visit important places to Ronaldo's life and career as well as the CR7 museum.
West Coast of the Island Tour
A great way to enjoy the scenic west coast of Madeira is on a tour that includes:
See Cabo Girão, the highest sea cliff in Europe
Travel across the Encumeada Pass and the Plateau needle point between south and north
Discover the Laurel Forest with the oldest centenary trees in the island
Swim in natural volcanic pools at Porto Moniz
Admire the waterfalls along the northcoast road
Yellow Bus Hop on Hop off Tour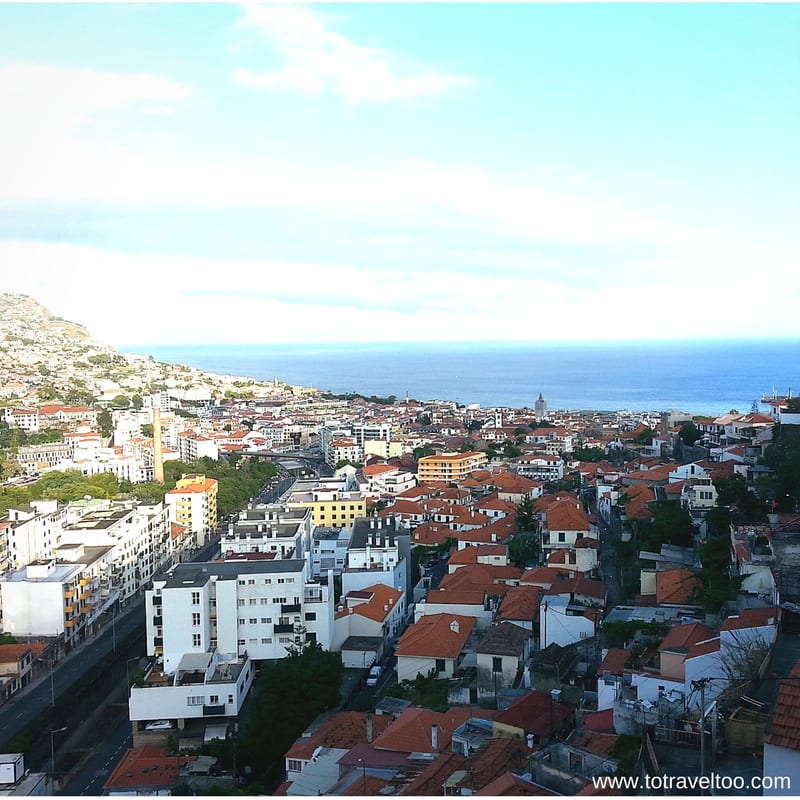 A great way to travel by bus in Madeira is enjoy a day out on the Yellow Bus Hop on Hop-Off Tour.  Not only is it a good way to travel around Funchal for the day it is a great way to learn about all things Madeira.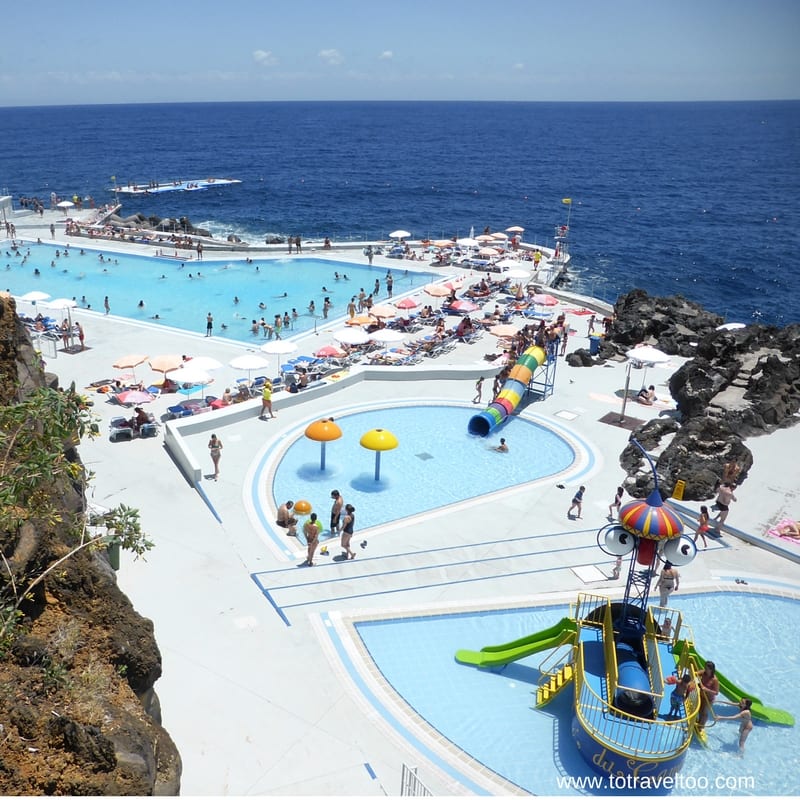 The Lido swimming complex is one of the most popular areas with locals and tourists alike for swimming.  The pools are sea water with direct access as well to the ocean for swimming.  A morning exercise class takes place in the pool at around 11.00.
Take A Dolphin and Whale Watching Tour from Funchal
Enjoy the beauty of the Madeiran coast with comfort and stability on board a catamaran. Watch dolphins, whales, and turtles swimming in the surf. Head to Cabo Girão promontory where in the summer you can snorkel.
Madeira: Skywalk, Porto Moniz Volcanic Pools, and Fanal Tour
Swim in the natural volcanic pools at Porto Moniz, visit one of Portugal's 7 wonders the Fanal Laurisilva forest, see beautiful waterfalls, enjoy the biggest plateau at Paul da Serra and the highest Sea Cliff of Europe at 589 mts. with its glass floor.
From Funchal: Nuns Valley, Monte and Sleigh Ride Tour
Discover the island of Madeira on a sightseeing tour from the capital of Funchal. Journey to Nuns Valley and across to Monte with its breathtaking views.
Food Tours in Madeira
Food Wine & Culture Walking Tour
Are you a foodie? Then this is the perfect tour for you. Enjoy the best local flavors on this 4-hour walking food tour while absorbing the rich culture of Madeira.
Full tour description:
On this exceptional cultural and gustatory experience, you will be taken to off the beaten track to sample amazing traditional food from Madeira while sipping a glass of Madeira wine or a cup of Portuguese tea.
The tour starts in the charming historic centre with a qualified tour guide who has many years of experience. Your guide will explain the historical and cultural details of the city as well as the traditions behind each dish, which will surely enrich the tour.
This 4-hour tour includes 7 stops with a visit to the market. From an artisanal chocolate tasting to the famous local custard tarts, the choices of delicious treats will be enough to satisfy anyone's cravings.
Full-Day Madeira Wine Tour with Lunch
Sample the fine wines of Madeira on an 8-hour tasting tour from Funchal, and get explanations about the island's wine industry and delicious food. Stop at a selection of wineries to meet the producers and taste their produce.
Levada Walks
Madeira Day Trip: Levada Walk in the Rabaçal Valley
Walk past aromatic trees in the Rabaçal Valley on one of Madeira's famous levada walks, and discover a masterpiece of Mother Nature that descends from the plateau of Paul da Serra and passes the 25 natural spring cascades of the Levada das 25 Fontes.
Levada Walk and Caldeirao Verde Waterfalls: Madeira
Hike along the spectacular levada in Madeira. Snap some photos of cascading waterfalls, lush scenery, and beautiful landscapes. Enjoy a picnic lunch near a waterfall before heading back.
Yearly Events in Madeira
You may want to coincide your holidays in Madeira with many of the yearly events on offer.
For full details 2023/2024 click here.
Travel Tip: If you are planning to visit Madeira for New Years Eve it is recommended to book your accommodation well in advance.  It is a spectacular event and accommodation is booked out months in advance.
Madeira New Years Eve Fireworks Catamaran Cruise
Watch the fabulous New Years fireworks display on the island of Madeira onboard a catamaran, with champagne and Madeira wine included.
Where to Stay in Madeira 
We have a list of some of the best hotels in Madeira.
3 Star – Hotel Madeira is located in the heart of Funchal with a stunning pool located on the top floor with panoramic views over Funchal city. The beach is located 1 minute away.
Guest review: The hotel is super close to everything, including the marina and main street of Funchal. It's location is perfect, especially for first time visitors of Madeira. The staff is nice, helping the guests to have a great stay. The pool is fine, but a bit small.
Check availability here

4 Star – Pestana CR7 a boutique hotel with sea views in the heart of Funchal.  Pestana CR7 is a partnership between Cristiano Ronaldo and the Pestana Group of Hotels.
The hotel's in-house restaurant has a varied menu, which includes a selection of quality salads, pizzas and hamburgers, all produced from fresh local products. There's also a bar, where guests can get a refreshing drink or cocktail to cap off the day after a tour of the island.
Following a dip in the outdoor swimming pool, guests can also enjoy a workout in the outdoor gym. Massages are available for booking, upon request and at an extra fee. There is a 24-hour front desk at the property, available to help out guests during their stay.
Guests have free admission to the Cristiano Ronaldo Museu, located right next to the Hotel.
Guest review:
Great location – handy for walking everywhere. Very good breakfast – good selection and high quality. The hotel staff were very helpful, and made you feel welcome throughout the stay.
Check availability here

4 Star – Hotel Girassol – Suite Hotel
This property is 6 minutes walk from the beach. Set in tropical palm gardens with 2 swimming pools and views of the Atlantic Ocean, Hotel Girassol offers modern and spacious rooms with private balconies.
Guest review: Friendly, helpful staff, big room with separate sitting area. Large balcony with a stunning view of the sea. Felt very welcoming and warm. Excellent value for money. Good public areas including the very spacious library. The spa is new and impressive Overall a very good stay indeed and we would return.
Check availability here
4 Star – Hotel Porto Mare
As part of the Vila Porto Mare resort, this hotel offers 4 restaurants, 6 bars and 5 swimming pools. Porto Mare features an extensive tropical garden on the Atlantic oceanfront.
Guest review: Best hotel in the area. very spacious and green garden and serene vibe. Staff was also very friendly.
Check availability here
5 Star – the famous Belmond Reid's Palace hotel – you can't miss this hotel as it is painted pink and has had many famous people staying in its stunning location overlooking the Atlantic Ocean.  Reid's is located on a cliff with 10 acres of sub-tropical gardens.
Guest review: Everything was exceptional from the service to the facilities. A genuine pleasure to stay at this world-class hotel
Check availability here
5 Star – Cliff Bay Hotel commands one of the best views in Madeira overlooking the Atlantic Ocean.  There are 2 swimming pools and direct access to the beach.  Not only has it one of the best views it also has the 2 stars Michelin Restaurant II Gallo d'Oro
Guest review: Super friendly and helpful staff, lots of attention to detail, spacious room with very comfortable bed, awesome location with amazing views, and great restaurants, namely Il Gallo d'Oro and Avista.
Check availability here
Porto Moniz – Aqua Natura has 25 rooms overlooking the natural swimming pools and the Atlantic Ocean.  The restaurant has great views.
This property is 1 minute walk from the beach. The 4-star Aqua Natura Madeira offers elegant rooms with Atlantic Ocean views in the fishing village of Porto Moniz, 45 km north of Funchal city centre. It offers a sauna on site.
Each accommodation is elegantly decorated and includes tea-and-coffee making facilities, a minibar, and a balcony with sea views. All rooms have a seating area with a sofa.
Guest review: The hotel is built right on the seaside. From the rooms balcony, you only see the sea, mountains and sky. It feels as if you are far away but you are in the town. The breakfast was nice and the dinner very good. Lots of vegetarian options.
Check availability here
What to eat and drink in Madeira:
The local beer Coral is a lager beer produced on the island of Madeira
Madeira Wine – a fortified wine from the island and has different varieties ranging from dry to sweet
Drink the light white wine Vinho Verde
Poncha – a local Madeiran alcoholic drink made from distilled alcohol from the sugar cane juice, honey, sugar and lemon rind – believe me it is an acquired taste
Pasteis de Nata – famous Portuguese egg tarts
Bolo do Caco – local street food, bread that is toasted and smeared with butter and garlic
Enjoy the local black scabbard fish known as espada
Espetada – beef kebabs
Funchal Maderia Restaurants
There are many restaurants to suit all tastes and budgets in Funchal Madeira Portugal.
We have put together a list of the top 5 recommended restaurants:
Michelin Star Restaurant – II Gallo d'Oro at the Cliff Bay Hotel, Estrada Monumental #147 Funchal Portugal

Just one of the stunning creations from Restaurante do Forte

Our favourite – Restaurante do Forte on Avenue Santiago Menor 14 at the Sao Tiago fort – why not book a classic car transfer to and from the restaurant.  The food is exceptionally good and the service 5 star

Restaurante Mozart

– local and European cuisine at Rua Dom Carlos #50

O Tasco

– does not have a set menu but famous for its daily fresh fish specials at Rua Bela Sao Tiago #137

Doca do Cavacas

– famous for its seafood and location overlooking the Atlantic Ocean at Praia Formosa
Why not download our article offline and take it with you as you wander through Madeira.  Click our link below to find out more.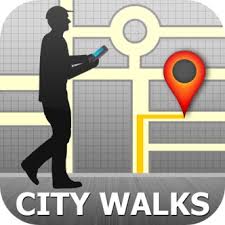 Madeira Weather
The climate in Madeira is a subtropical climate and you can expect mild temperatures throughout the year.  The coldest month is January when temperatures average around 16 degrees.  August is the hottest month with average temperatures of around 23 degrees.  January is the wettest month.
Cheap Flights to Madeira
Find the cheapest flights with Skyscanner our 'go-to' when researching and booking flights throughout the world.
Book your airport transfer here:
Travel Insurance
We recommend taking out travel insurance as soon as you book your flights and pay deposits on any cruises, tours or hotels.
Porto Santo is a small island off the south coast of Madeira.  Flights are available to Porto Santo or you can take the ferry from Funchal Port. Locals from Madeira flock to the 9km of golden sand beach that Porto Santo has.
You can go for a day trip or stay longer.
Tripadvisor lists 42 restaurants on the island for you to try.
For details on Porto Santo Line the ferry operator for Porto Santo click here.
Currency in Madeira
Euros is the currency for Madeira.
Car Rental in Madeira
If you love exploring on your own why not rent a car in Madeira?
Do you need an International Drivers Licence? You can obtain one here in minutes online.
Wifi in Madeira
Free Internet check here to find out the best free hotspots.
Our other articles on Madeira:
10 Best Things to do in Sao Miguel Island in the Azores
What things to do in Madeira Portugal will you do?  We will definitely return, Madeira is a firm favourite of ours, hopefully, it will be yours too!
If you liked our article why not PIN it for later:
Disclosure
Certain links in this post are affiliate links. This means that should you make a purchase via our link, we will receive a commission which will not affect the price you pay.