Nha Trang is a coastal city located in south central Vietnam that offers plenty of activities and attractions to appeal to all types of travellers.
Whether you're looking for adventure, relaxation, or cultural exploration, Nha Trang has got something for you. From its stunning beaches and crystal blue waters to its bustling night markets and vibrant street life, there are endless things to do in Nha Trang.
We have created a Vietnam Travel Planning Private Facebook Group to assist your travel planning throughout Vietnam. You can join up here.

How to Get to Nha Trang
Location of Nha Trang
This post may contain affiliate links. Please see our disclosure for more information. 
Do you need a e-Sim card for Vietnam? Check this out here
Unfortunately, Nha Trang does not have an airport that receives many international flights. Foreign travellers will need to fly into either Ho Chi Minh City, Hanoi, or Da Nang first. Once in the country, Nha Trang is equally accessible by air, road, and by rail.
To reach Nha Trang by air you will need to fly from one of the major Vietnamese cities to Cam Ranh Airport which is about 37 kilometres (or 22 miles) from Nha Trang. It's an easy taxi ride from the airport to the city taking about 30-45 minutes depending on the traffic.
Travel option: Book a private transfer here
Alternatively, you can take the train as the rails run north to south from Ho Chi Minh City to Hanoi. The train takes about 8 hours from Ho Chi Minh City and about 25 hours from Hanoi. The cost each way is around $30-$50 which doesn't save you much considering the cost of domestic flights in Vietnam is about the same. But the experience can be awesome.
Check train timetables and prices here before booking
If you have the extra time and would like to see more of the country, you can easily hire a car or van with a private driver for an affordable price. This is a fun option especially if you are traveling to Vietnam with kids. I wouldn't suggest making the trek this way from Hanoi, it's too far but from Ho Chi Minh City it's doable (about 8 hours) and you can make a stop in Dalat along the way!
What To Do in Nha Trang
Now that you know how to get there, let's get to the good stuff and cover what to do in Nha Trang. Here are some of the best things to do when you visit this amazing city:
1. Go Diving or Snorkeling
With about 25 dive sites only 15 minutes from the city, Nha Trang is probably the most popular dive destination in Vietnam. You'll find dive shops scattered all over and many do even offer scuba certification courses if you're looking to get certified. If you're an experienced diver you may not experience anything mind-blowing but if you're looking for an affordable option to get your feet wet, Nha Trang is a great choice to explore the underwater world.
If diving is not your thing but you still want to get a taste of what lies beneath, you can always go snorkelling. Nha Trang offers a variety of snorkelling trips to accommodate all levels and budgets.
Check out this Island Trip and Snorkelling Tour here
2. Relax on the Beaches
One of the main attractions of Nha Trang is undoubtedly its beaches. From the secluded and quiet beach at Bai Dai to the more touristy beaches like Doc Let and Bai Duong, there are plenty of beautiful white sand strips ready for some fun in the sun. You can even take the cable car out to Hon Tre (translated to mean Bamboo Island) which is home to the largest beach in Nha Trang.
Take a private tour to Ba Ho and Doc Let Beach here
Pro tip: Make sure to sample some of the delicious seafood offered by the beach vendors. They'll even prepare and cook it right before your eyes which will make the experience even more fun!
3. Play at VinWonders Amusement Park
If you're looking for something to do with the kids or if you are just a big kid then head to VinWonders Amusement Park. Also located on Hon Tre or "Bamboo Island" VinWonders Nha Trang is split into six themed areas.
Fairy Land – A modern theme park that includes adventure games, an award-winning zipline, and the Alpine Coaster which is southeast Asia's longest coaster!
Adventure Land – More exciting adventure games including Topspin which is a thrilling 3-dimensional swing.
World Garden – A unique collection of plants and flowers from 5 different continents plus a giant Ferris wheel that is recorded as one of the world's 10 largest.
Water World – A tropical-themed waterpark that is Vietnam's first freshwater park on the sea.
Sea World – Explore a marine ecosystem with 30,000 sea creatures and a live dolphin and seal show.
There is so much to see and do here that you will easily be able to spend all day.
Pre-purchase your tickets here
4. Trek to Ba Ho Waterfall
Ba Ho is a must-see for all waterfall chasers. It got its name Ba Ho from the translation "three pools." This three-tiered waterfall is surrounded by lush green jungles and plunges into crystal-clear pools. The trek to the falls can take up to two hours and it's quite a challenging hike but the breathtaking views make all that effort worth it.
If you're a thrill seeker then you'll be happy to know that cliff jumping is allowed and even encouraged here!
5. Go Island Hopping
Nha Trang Bay is a part of a large network of islands and islets. This makes it perfect for day trips and island hopping. Snorkelling, swimming, and beach bumming are all popular activities when exploring the islands.
Some of the best island stops are Hon Mun, Diep Son, and Hon Noi. Another interesting stop to consider is Hon Mieu which is known for its unique aquarium that looks like a pirate ship and is home to some interesting marine life.
6. Marvel at Po Nagar
Po Nagar is an ancient temple complex on the north end of Nha Trang. It's a popular spot for locals and tourists alike and is still actively used for worship. The complex's remains date back to the 8th century AD and include intricate carvings, colorful statues, and stone pillars that are all part of this historic site.
The towers are tall with the main tower standing 25 meters (or 82 feet). They are set to honor Yang Ino Po Nagar, the goddess of the Dua Liu clan, which ruled over the southern part of the Cham kingdom. There are many stone slabs throughout the complex with inscriptions related to the spiritual life and social structure of the Cham.
You can enjoy a city tour that takes in Po Nagar here
7. Check out the Salt Fields
The Hon Khoi Salt Fields in Nha Trang are one of the largest salt producers in central Vietnam. Locals have been producing salt here since the Champa Dynasty (2nd-15th century). The fields are tucked away in beautiful lush landscapes and are quite an interesting sight. It's best to visit during the dry season which runs from January to September for the most picturesque views.
8. Stop at Nha Trang Cathedral
The Nha Trang Cathedral is worth a visit. This stunning cathedral located in the heart of Nha Trang is one of the oldest and most recognizable landmarks in the city. It stands 19 meters (62 feet) tall and has a beautiful white façade with intricate details.
The best time to visit is during mass on Sunday mornings as you can witness worshippers from all backgrounds gathering together for a special experience.
You can enjoy a city tour includes the Cathedral here
9. Hit Up Monkey Island
A short ferry ride away from Nha Trang is Monkey Island. It gets its name from the thousand or so wild monkeys living there. What was once a breeding ground for export to the Soviet Union is now a sanctuary to some of the most mischievous primates.
This is a great spot for animal lovers and beach bums alike. There are plenty of activities to do here, like swimming, kayaking, and hiking. There's also a bar and restaurant located on the island for those who want to relax after a full day of monkeying around.
Pre-purchase your Monkey Island tickets and ferry transfer here
10. Shop at Cho Dam Market
Cho Dam Market is a tourist icon and the best place to shop for souvenirs and gifts in Nha Trang. Located right in the city centre, this huge 3-story market centre is loaded with traditional Vietnamese foods, clothes, jewellery, and more.
Since it's the largest shopping centre in Nha Trang you'll find it bustling with many locals going about their day-to-day routines which is a fun cultural experience.
Don't forget to respectfully haggle your way to the best prices!
11. Experience the Nightlife
When the sun goes down the nightlife in Nha Trang heats up. This hopping scene is well-known and a major draw for this city on the coast. There are plenty of bars, clubs, and pubs to choose from that offer great drinks, music, and vibes.
It's also a great spot to meet fellow travellers as many foreigners come here to party. Whether you're looking for a chill evening or an all-night rager – Nha Trang has you covered!
12. Take in Long Son Pagoda and the White Buddha
Finally, no trip to Nha Trang is complete without a visit to the beautiful Long Son Pagoda. This temple complex is located at the base of Trai Thuy Mountain and has stunning views of the city. The highlight here is the 17-meter-tall White Buddha statue that stands tall in all its glory.
Long Son Pagoda is open from 8 am to 5 pm and admission is free. Make sure you bring cash as there are many donation boxes around the temple complex!
Book a tour to the Long Son Pagoda here
When is the Best Time to Visit Nha Trang?
The best time to visit is during the dry season as this is when you'll have the best weather. This runs from January to September and also happens to be when all of Nha Trang's beaches are at their most beautiful state.
However, if you're looking for a bargain or want to avoid crowds, then visiting during the wet season (October to December) is your best bet. Prices for accommodation and activities tend to be lower, plus you get the bonus of some truly spectacular storms.
In a Nutshell: Places to Visit in Nha Trang
Nha Trang is a beautiful coastal city with plenty of activities for all types of travellers. From exploring the ancient rice fields to visiting Long Son Pagoda and its White Buddha statue, countless experiences will leave you in awe. Whether you're looking for adventure or relaxation, Nha Trang has something special waiting just around the corner. With stunning beaches, delicious local cuisine, vibrant nightlife, and much more – it's no wonder why this Vietnamese gem continues to attract so many visitors year after year!
Our guest author for Nha Trang – things to do is Griff Christensen
In 2019, Griff and his family The Runaway Family sold everything and traded in their high-stress lifestyle for one of slow full-time travel. So far they've reached 5 of the 7 continents.
We thank Griff for his great article on Nha Trang's must-see activities.  Have you visited, we would love to hear from you on your favourite Nha Trang attractions.
General Travel Information on Nha Trang
FAQ's
Is Nha Trang safe to visit?
It is safe but petty theft can be a concern.  When on the beach make sure you keep your valuables safe and secure and in markets as well.
How far is it from Nha Trang to Danang?
By car it is 527 km taking around 10 hours.
How far is it from Nha Trang to Dalat?
By car it is 134 km taking around 3 hours.
Where to stay in Nha Trang
Nha Trang has a range of hotels that will suit all budgets.
Where to Eat in Nha Trang
The top restaurants in Nha Trang as rated by travellers are listed here.
Visas for Vietnam
Check here for visa requirements for Vietnam from your home country:
Flights to Vietnam
Air Asia, the budget carrier, has flights to Hanoi, Ho Chi Minh City, Danang and Nha Trang from major Asian cities.
To Travel Too Travel Shop
Travel smarter and safer with products from our To Travel Too Travel Shop.  If you are looking for the latest luggage, guidebooks or travel accessories we have you covered with over 800 travel products to choose from.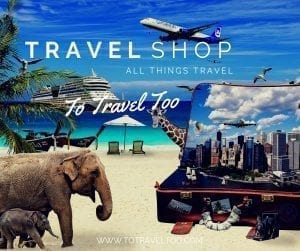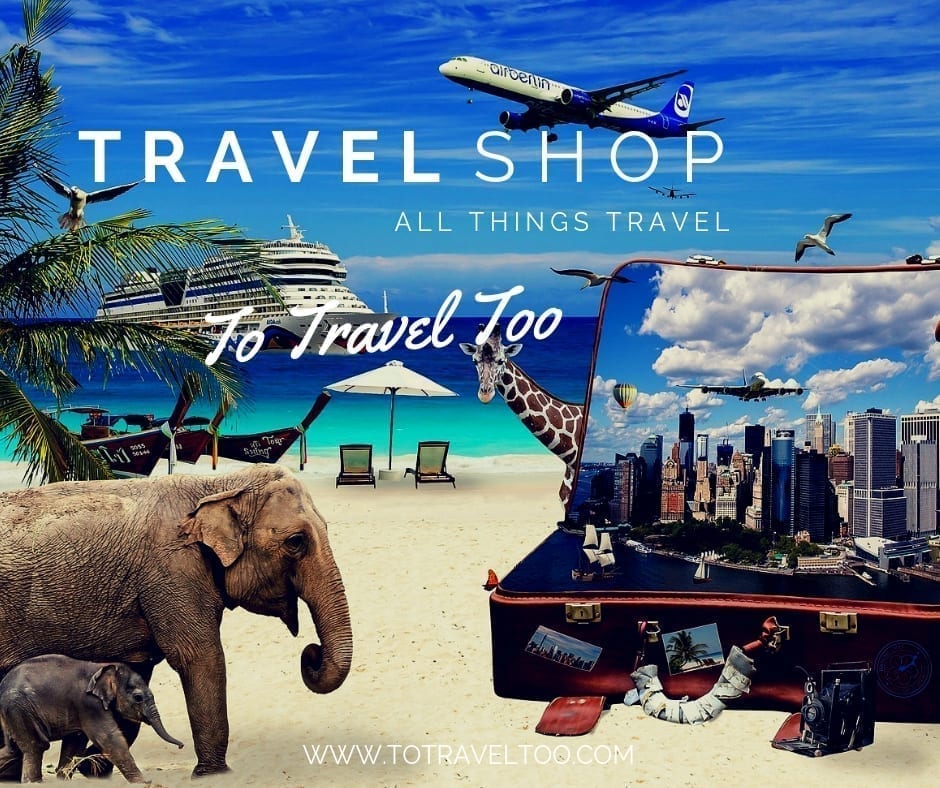 Travel Insurance
We always recommend taking out travel insurance.  You just never know when you need it.
Newsletter
To Travel Too has a regular newsletter with our latest articles, tips and more.  You can sign up here. We promise we won't spam you we just don't want you to miss out on some great travel adventures.
Where will you travel to next in Vietnam
Vietnam Travel Planning Group
You can sign up here.


Pinterest
Are you on Pinterest? We are at To Travel Too and we have many travel-related boards check us out at Pinterest.  If you enjoyed our article why not pin it to your board and read it later?