Phu Quoc, Vietnam's largest island is known as Pearl Island due to its pristine and wild natural beauty. Phu Quoc has become one of Vietnam's best beach vacation destinations with its long coastline, marine life, and widespread forest ecosystems. Here is our article on the top things to do in Phu Quoc for your next visit.
The island is also an excellent destination for those interested in exploring Vietnam's charming nature and history. The quickest way of travelling to Phu Quoc is by plane, saving you a lot of time. There are direct flights from Hanoi, Hai Phong, Can Tho, and Ho Chi Minh City to Phu Quoc.
Phu Quoc's best beaches are gradually becoming one of Vietnam's most popular vacation destinations, with numerous direct domestic and international flights and many resorts, hotels, and other lodging options.
Need a Sim Card for Vietnam?
Enjoy the convenient and instantly available eSIM data plans for Vietnam. Choose from various options and activate your eSIM anywhere on your journey in Vietnam.
This post may contain affiliate links. Please see our disclosure for more information. As an Amazon Associate, we earn from qualifying purchases (if applicable).
Join our Vietnam Travel Planning Group for travel tips on booking your holiday to Vietnam.

Introduction to Phu Quoc
The 150-kilometre coastline of Phu Quoc, with calm waves and transparent crystal-clear water, makes it Vietnam's most popular water sports destination. If you prefer to relax, head to the best beach in Phu Quoc – Long Beach –  which has 20 kilometres of shoreline to view magnificent sunsets.
Further north, dirt roads and secluded resorts keep crowds away from tree-lined beaches like Ganh Dau and Bai Thom.
Adventurers can trek the island's mountain range, but even short walks through the evergreen forest reward explorers with waterfalls, rock pools, and caves. Visitors interested in local culture and history will appreciate educational sites such as the Cay Dua prison and temples such as Dinh Cau, where believers practice a unique religion that combines elements of Christianity, Buddhism, Islam, Confucianism, Hinduism, Genie, and Taoism.
You can visit Cay Dua prison (aka as Coconut Prison) on this day tour that also includes a visit to a Pearl Farm and Bai Sao Beach. For more information and availability click here.
Location of Phu Quoc in Vietnam
Phu Quoc Vietnam is a southern Vietnamese island in the Gulf of Thailand, off the coast of Cambodia. Both tourists and locals visit this beautiful paradise to unwind. On Phu Quoc, you'll find luxurious resorts, white sand beaches, friendly locals, and plenty of adventurous excursions to keep you busy during your tropical island vacation.
It is Vietnam's largest island, roughly the size of Phuket in Thailand. The island's northern tip is relatively unaffected by its status as a UNESCO-protected Phu Quoc national park. Still, the southern coastline is lined with luxury resorts, hip bars, and cafes.
Phu Quoc is known for its crystal clear waters, breathtaking sunsets, lush tropical landscapes, perfect sandy beaches, and friendly locals.
The Phu Quoc District of Kien Giang Province comprises 28 islands, the majority of which are uninhabited but are planned for development as luxurious private resorts. The total area of the island district is 589.23 square kilometres. The island district's capital is Duong Dong Town, which is northwest.
Sign up for our latest travel newsletter here with the latest travel trips and inspirations on where to travel to next
Best way to get to Phu Quoc
The most convenient mode of transportation to Phu Quoc Island is by plane. Flying from Ho Chi Minh City takes only 50 minutes with Vietnam Airlines, which has 18 flights per day, or 130 minutes with one flight per day from Hanoi. If you don't want to fly, you can drive from Ho Chi Minh to Kien Giang and then take a ferry to Phu Quoc Island.
Vietnamese authorities are constantly improving visa procedures to make them easier for visitors. Unless you are from a visa-exempt country, it is recommended that you obtain a visa before arriving in Vietnam.
Flights to Phu Quoc
The Phu Quoc International Airport (PQC) is designated at the southern end of Long Beach, about nine kilometres from the town of Duong Dong. The new airport opened in 2012 and was designed to accommodate larger aircraft and international flights. Can Tho, Ho Chi Minh City, Da Nang, and Hanoi are domestic routes, while Kuala Lumpur and Bangkok are regional international routes.
Vietnam Airlines, VietJet Air, Jetstar Pacific Airlines, and Bamboo Airways are among the airlines operating domestic routes to Pearl Island. Because Phu Quoc is a popular tourist destination in Vietnam, airfares are reasonably priced. You can find a ticket deal if you plan ahead of time. However, flight ticket prices can vary depending on the season and typically rise during holidays, New Year's, and summer.
Air Asia, the budget carrier, has flights to Hanoi, Ho Chi Minh City, Danang and Nha Trang from major Asian cities.
Bus/ferry
Fast ferries travel from Ha Tien and Rach Gia to Phu Quoc and back, weather permitting, at least once every day. The catchy-named Superdong fast ferry, which is quick, organized, air-conditioned, and luxurious, is used by most passengers. You are given a designated seat, a bottle of water, a moist towelette, and flatscreen TVs with entertainment. Another well-known carrier is Phu Quoc Express.
Check bus and ferry prices and schedules here
The other option is to take an 8-hour bus ride to Ha Tien and a 1.5-hour fast ferry from this province to Phu Quoc. Going to Phu Quoc by bus and ferry is only advised if you wish to stop along the way to visit other locations and have a strong enough body to travel for so long from Ho Chi Minh City. It is more convenient and affordable to fly if you make your reservations well in advance.
Airport Transfers Phu Quoc Airport
There are two terminals at Phu Quoc Airport, one for domestic and one for international flights.
You may easily find a vehicle, such as a taxi, Phu Quoc Airport bus, or motorbike taxi, in front of the arrival halls to get you where you need to go. The transfer cost varies depending on where your lodging or final destination is. Typically, a single trip costs between $5 to $30 USD including a $1 airport toll.
You can book a private transfer from Phu Quoc Airport to Duong Dong here.
HCMC to Phu Quoc Options
There are numerous ways to travel from Ho Chi Minh to Phu Quoc, including a cab, bus with a ferry change, and direct flight. The flight duration ranges from 55 to 1 hour and 10 minutes, and the ticket price starts at $111. It will take between 10 and 11 hours to go by bus and ferry from Ho Chi Minh to Phu Quoc.
Purchasing aircraft tickets in advance if you intend to travel to the island by plane is best because the best seats are sometimes taken reasonably quickly. No flights are available overnight.
Things to Do in Phu Quoc
Vietnam is a vast country in Asia with something to offer every traveller, but if you're seeking an island retreat, Phu Quoc is the ideal location! This idyllic island is approximately an hour's drive from Ho Chi Minh City, off the southwest coast of Vietnam.
Phu Quoc is claimed to be relatively untouched, despite being roughly the size of Singapore and surrounded by approximately 90 mountainous landforms, lush woods, and stunning waterfalls. Because of its enticing sandy beaches and clean waters, Phu Quoc is a must-see on your vacation; yet, this is only a piece of the Phu Quoc tourist map; with all of the fascinating things to do in Phu Quoc, you will never be bored.
Top Phu Quoc attractions and experiences, besides relaxing on the island's gorgeous beaches, taking a Phu Quoc islands tour are among the best things to do. Whether hiking, swimming or touring the landscapes, there's an abundance of things to do here!
Best Beaches in Phu Quoc
Here is our selection of Phu Quoc's Best Beaches that you should visit if you're looking for the most breathtaking beach on the island with fine white sand and turquoise water.
Bhai Khem Beach
One of Phu Quoc Island's most exquisite beaches is Bai Khem Beach. The island's southernmost beach, Bai Khem, is around 25 kilometres from Duong Dong Town and 15 kilometres from Phu Quoc International Airport.
Bai Ganh Dau
On Phu Quoc Island's northwest coast, about 28 kilometres from Duong Dong, is Ganh Dau Beach. Visitors may see two distinct islands from the coast. This is a fishing community with mountains, beaches, and virgin forests.
Long Beach
The longest beach in Phu Quoc, Long Beach, is stunning with its abundant vegetation, creamy sand, and rocky outcrops.
Ong Lang Beach
If you're searching for a calm beach, go to Ong Lang Beach on Pearl Island's west coast. October to March are perfect for visiting Phu Quoc's beaches since the weather is dry and suited for various outdoor activities.
Starfish Beach
For a Phu Quoc tour, Starfish Beach, also known as Bai Sao, is a fascinating location to explore. Thousands of starfish used to swarm the shoreline at sunset, making the beach glow like stars in the night sky.
Sao Beach
Phu Quoc's Sao Beach is well-known for its smooth, white, crescent-shaped sand and crystal-clear water. It offers fresh air ideal for a beautiful holiday because it is situated in the centre of two mountain ranges that run close to the sea.
Visit Doung Dong Night Market
When thinking about things to do in Phu Quoc, you should remember to visit the Phu Quoc night market.
The night market in Phu Quoc features a variety of intriguing merchandise merchants as well as excellent seafood stands. From well-chosen handicrafts like turtle bracelets and pearl necklaces to marine flavours like fish sauce and shrimp paste, there's something for everyone.
The market is situated at 6 Bach Dang Street, in the centre of Duong Dong Town, Phu Quoc Island.
Discover the eastern end of Phu Quoc Island during an action-packed half-day tour. Visit a local pepper farm, a fishing Village, Tranh Stream, a Sim wine distillery, Duong Dong Night Market, and Cau Temple on an unforgettable adventure.
Cable Car Ride & 3 Islands Tour
Experience the best of Phu Quoc and see 3 of the region's most beautiful islands. Take a scenic cable car ride, visit Thom Island, Buom or Gam Ghi Island, and May Rut Island.
Admire panoramic views of the sea and the An Tho Archipelago on a cable car ride
Explore the fascinating Sun World Nature Park on Thom Island
Soak up the tranquility and relax on the pristine shore of May Rut Island
Snorkel in Gam Ghi Island's crystal clear waters and search for colorful coral reef
For more information and availability click here
Snorkelling 3 Islands Tour
Discover some of the most diverse coral reefs on the planet
Snorkel at 3 spots at Buom Island, Dam Ngang, and May Rut Island
Enjoy a delicious lunch on board and get some time to relax
Visit the Pearl Farms of Phu Quoc
There's a reason Phu Quoc is known as "Pearl Island." There are hundreds of different species of molluscs living in the warm waters of the South China Sea off the coast of Phu Quoc, many of which are capable of producing pearls.
When you visit the Pearl Farm, you may learn about the pearl-making process and purchase locally-produced pearls as gifts. The area's regional airport is close to the pearl farm. You can rent a car, take a bike, or purchase a sightseeing trip to get there. Free admission is offered.
Book your tour here
Visit Ho Quoc Pagoda
On the southeast part of the island, Ho Quoc Pagoda is a pagoda with a stunning ocean view. It was constructed in 2012, spans over 100 hectares, and features an intriguing design.
Phu Quoc is also known as the "Emerald Island," at the Ho Quoc Pagoda's entrance, you can see a statue made of jade. You will proceed up a dragon staircase covered in Han Dynasty stone carvings. Additionally, there is a huge working bell there. The expansive view of the ocean and the rugged terrain is the highlight. If you can arrive at the temple before 5:30 in the morning, it's the ideal time and place to watch the dawn.
Visit Ham Ninh Fishing Village
One of the oldest communities on Phu Quoc Island is Ham Ninh fishing village. The village is tucked away at the foot of the mountain. The town will undoubtedly capture the attention of those who pass by due to its pure beauty and natural charm. Enjoy the regional food while taking in the gorgeous scenery.
Around Ham Ninh, the waters are shallow. Superb sandy beaches seem to go on forever at low tide, and the edge of the woodland is reached by water at high tide.
Ham Ninh fishing village is nestled between the tall mountains and forests and the enormous blue sea on the east coast of Phu Quoc Island.
Hike to Suoi Tranh Waterfalls
If you want to get away from the busy town centre, this natural gem is only a 10-minute drive from Duong Dong. Minor walking routes are available for those who prefer a leisurely journey into the jungle, and nature lovers can participate in outdoor activities like bird watching and hiking.
Many small-scale waterfalls and streams may be found along the path leading to the waterfall. You can see little fish and freshwater shrimp in the stream. You can also find wild orchids, unusual mushrooms, and a variety of mosses and lichens in the woodland.
From the park's entrance, it takes around 20 minutes to go to the Tranh Waterfall. If you're daring, you can make a long journey from the central waterfall location to Hang Doi by following the 15-kilometre stream.
Vinpearl Safari
Compared to typical trips, visiting Vinpearl Safari Phu Quoc is an entirely unique experience.
Going to Vinpearl Safari Phu Quoc enables you to wander around and observe various animals in their natural habitat.
On Phu Quoc Island, tourists can take a bus to view the trees and wildlife. Only Vinpearl Safari Phu Quoc can provide the opportunity to observe animals at close range. Safety precautions and rules should be followed to ensure the utmost safety.
Phu Quoc Islands
There are 21 other islands in the Phu Quoc archipelago, each with its own personality and distinct habitat as if there weren't enough things to do on Phu Quoc Island alone. These islands are among the best places to be one with nature because many are deserted. Look out for green or hawksbill turtles, which can breed here occasionally.
It is simple to rent a motorbike, take a local cab, take a minibus, or take a coach to get around the island.
Visiting and making your way to the 21 islands, such as Fingernail Island and Vung Bao, have picture-perfect views, plants, and animals, making it much more thrilling to stroll along.
Where To Stay in Phu Quoc
Phu Quoc's hotel accommodations suit all budgets, so taking note of where you're staying will help you budget for the whole trip to this island. There are various places to look forward to, and choosing the nearest hotel/resort from these places you're planning on visiting will help you a lot.
Intercontinental Hotel Phu Quoc
The newest luxury hotel in Phu Quoc under the InterContinental Hotels & Resorts banner to open in Vietnam is the InterContinental Phu Quoc Long Beach Resort. The InterContinental Phu Quoc Long Beach Resort has a private beachfront, six dining options, a bar, 459 guestrooms, suites, villas, and conference space.
The resort's local location and culture inspired the design of the rooms, suites, and villas, which feature balconies, walk-in rain showers, floor-to-ceiling windows, and bathtubs. INK 360, the hotel's highest bar in Phu Quoc, offers beach and mountain vistas and eating options. The restaurant's Lava, Sora & Umi, Ombra, and Mercado are further options for dining.
Check availability here
Fusion Resort
When visiting Phu Quoc for a tropical holiday, think about staying a few nights in an all-inclusive resort. You won't have to worry about anything when staying at Fusion Resort Phu Quoc. The exquisitely appointed suites feature a private pool, a patio, a seating area, a satellite TV, food amenities, and a sizable bathroom with complimentary toiletries.
This all-inclusive Phu Quoc hotel provides a complimentary airport shuttle, an outdoor pool, and an on-site gourmet restaurant. Additionally, two spa services are included in your stay.
If you are weary of lazing by one of the pools, you may use the fitness centre or take advantage of the free activities, which include kayaking and beach sports. Additionally, you can take advantage of daily yoga classes given by qualified teachers.
Check availability here
Mango Bay Resort
Mango Bay Phu Quoc Resort is a fantastic option for a sustainable, eco-friendly resort. It's also close to excellent bars and restaurants and situated in a calm, peaceful part of the island. One of the best sites in Phu Quoc to see the sunset is on the beach right in front of the resort!
The Mango Bay Resort is situated near the town of Phu Quoc's Ong Lang. This 3-star resort is ideal for individuals who enjoy the romantic white sand beach because it is set across 700 metres of private beach and 20 hectares of untouched nature. The resort's rooms are all completely furnished with amenities, including televisions, air conditioners, and water heaters.
Asian and Western cuisines are offered at Mango Bay Beach Restaurant.
Beach Bar Mango Bay provides breathtaking sunset views along with cool beverages. You may book day trips at the tour desk, get a soothing massage, or tan on the sun terrace.
Check availability here
Dusit Princess
The Dusit Princess Moonrise Beach Resort is one of Phu Quoc's finest resort options. This resort, directly on the beach, provides guests with various activities and spectacular views of the ocean off the coast of Phu Quoc.
There is something for everyone, from swimming with the marine creatures and scuba diving during the day to unwinding at the poolside bar at night.  Every morning they offer a delectable breakfast buffet.
The hotel takes its role as a destination seriously, and every room has contemporary conveniences. The hotel staff goes above and beyond to ensure you have a pleasant and pleasurable stay. In addition, there are lots of fantastic eateries close by where you may sample delicious local cuisines!
Check availability here
Bamboo Cottages
The Vietnamese-American family that owns Bamboo Cottages and Restaurants also owns the land on which the establishment is situated. The restaurant is 35 kilometres from Duong Dong's main town and 45 kilometres from the airport.
No televisions, air conditioners, or fridges are in the rooms to reduce the consumption of natural resources. The company decided to use sensible environmental practices, creating the first solar power hotel in Vietnam.
Check availability here
When to Visit Phu Quoc
Phu Quoc's climate is monsoonal and sub-equatorial tropical. During the dry season, (November to May)  the northeast seasonal wind hits Phu Quoc Island.
The humidity is typically 78% of the time. During the wet season, (June to October) Phu Quoc Island has a seasonal west-southwest wind.
Dry Season
Phu Quoc's dry season runs from late October to early April. This is considered the best season to visit Phu Quoc. However, this time of year is also Phu Quoc's busiest travel season, so expect to see a lot of travellers there.
Rainy Season
The rainy season begins from the end of May to the beginning of October. This time of year is characterized by frequent torrential downpours, powerful ocean waves, steady winds, and high humidity.
Hotels tend to lower their prices during the rainy season.
Conclusion
We hope you have enjoyed our article on top things to do in Phu Quoc. Phu Quoc has so many activities that will suit all travellers.  If you have visited Phu Quoc and you have a favourite Phu Quoc attraction or activity, we would love to hear from you. Feel free to share our article with family and friends.
Travel Insurance
We recommend taking out travel insurance as soon as you pay for flights, deposits and hotel accommodation.
Pinterest
Are you on Pinterest? We are at To Travel Too and we have many travel-related boards check us out at Pinterest.  If you enjoyed our article why not pin it to your board and read it later?
Travel Shop
Travel smarter and safer with products from our To Travel Too Travel Shop.  If you are looking for the latest luggage, guidebooks or travel accessories we have you covered with over 800 travel products to choose from.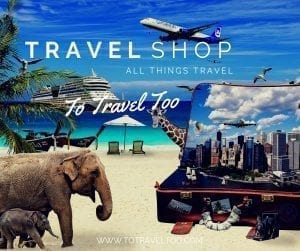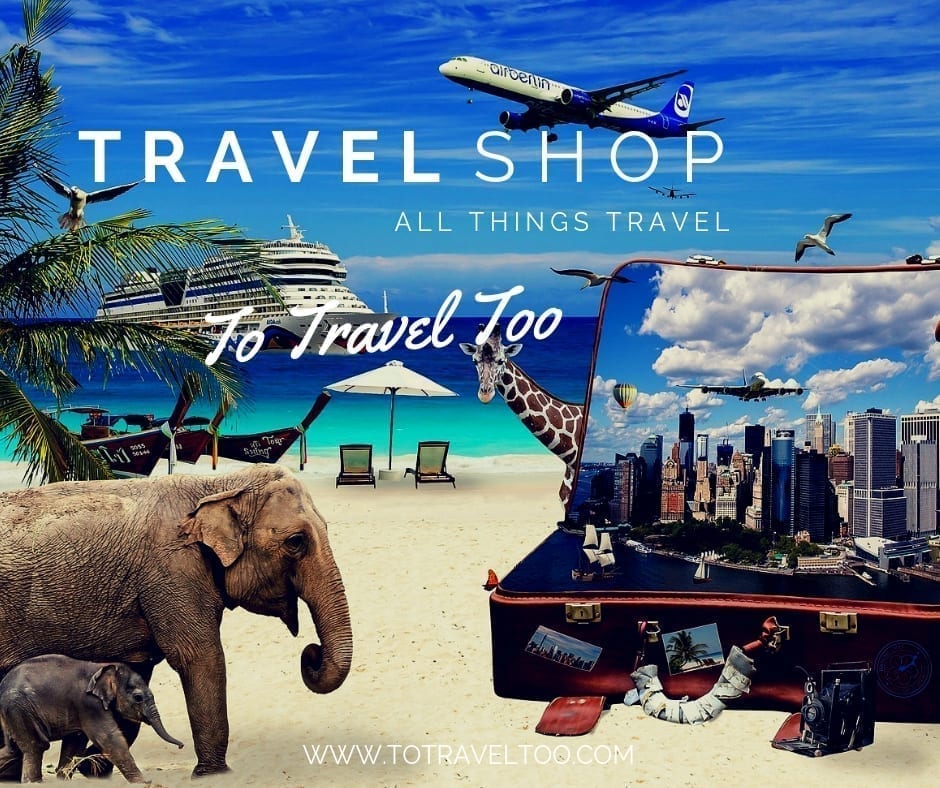 More Vietnam travel ideas:
Ho Chi Minh City 5 day itinerary
How to get to the Cu Chi Tunnels
What to do on the weekend in Hanoi