Located on the southern tip of the Baja California peninsula, Cabo attracts travellers for its stunning beaches, hopping nightlife, and waterfront playground. If you're looking for things to do, this article gives the scoop on must-do activities.
With year-round warm weather, many of Cabo's tours and excursions are ocean-based or outdoor adventures. So, prepare for an unforgettable trip filled with unique pursuits to pass your days and nights.
One question we are asked is whether Cabo is safe to travel to. Like all travel in Mexico and other countries around the world you have to understand your surroundings and ensure that your belongings are kept safe and secure.
You can join our private Mexico Travel Planning Facebook Group here
This post may contain affiliate links. Please see our disclosure for more information. As an Amazon Associate, we earn from qualifying purchases (if applicable). 
Visit El Arco Cabo San Lucas
El Arco, or The Arch, is a majestic rock formation that adorns the Bay of Cabo San Lucas. The iconic landscape welcomes cruise ships as they sail into Los Cabos.
To visit El Arco, purchase an inexpensive boat tour at the Cabo Marina. On the glass bottom boat ride, you'll see Lover's Beach, Divorce Beach, a sea cave, and tropical fish through the glass panels.
If you bring snorkel gear, you can enjoy the vast sea life in the water instead. Near the arch, colossal sea lions sun themselves on a flat rock. You can often hear their noisy barks before you see them.
Try Deepsea Fishing in Cabo San Lucas
Cabo San Lucas is known as the "Marlin Capital of the World," and you don't need to be an experienced angler to try your hand at sports fishing. Giant Marlins are "catch and release" to ensure their numbers remain for others to enjoy.
But Marlin isn't the only fish prominent in the area. Guests can catch yellowtail, snapper, wahoo, dorado, Mahi Mahi, and swordfish.
Multiple companies offer excursions, and some will clean your catch for a restaurant to cook. On the ride back to the marina, giant sea lions often hop aboard the boats in search of an easy meal. Since the staff feeds them, the animals have become accustomed to fast food.
Parasail With A Friend in Cabo San Lucas
Parasailing is fun if you're fearless and aren't afraid of heights. In Puerto Vallarta or Mazatlan, you parasail from the beach. However, you take to the skies from the back of a boat in Cabo San Lucas.
The boat uses a winch system to control the height of the parachute. Guests are strapped into a safety harness and attached to the parachute. Some operators can take up to three people (two adults and a child) and have a maximum weight capacity of 450 lbs for all guests.
While parasailing is a thrilling adventure anywhere, you might fly over El Arco in Cabo San Lucas. In winter, you might even see humpback whales in the Pacific Ocean.
Since Mexico excursions cost less than similar tours in other areas, expect to save 50% when parasailing in Mexico.
Go Whale Watching in Cabo San Lucas
From mid-December to April, whale-watching in Cabo is a must-do activity. With tour operators guaranteeing sightings of these gentle giants, you can spot humpback whales, grey whales, dolphins, and sea lions swimming in the Sea of Cortez and the Pacific Ocean.
Tour operators offer different watercraft types. The zodiac boats hold up to 12 people and move the fastest; however, they provide a choppy ride. Catamarans which move slower, give a smoother ride, and you can walk around on the deck.
During wintertime, the whales migrate to Mexico to give birth. On tour, it's lovely to see moms and their young frolic in the waves. Additionally, visitors can observe tail slaps, fin waves, and breaching from up close and personal!
With lots of great spots for whale watching on the west coast, Cabo San Lucas provides one of the best. It's also one of the most cost-effective options available.
Browse The Malecon in Cabo San Lucas
Take a walk along the picturesque Malecon boardwalk in Cabo San Lucas for a chance to explore the scenic waterfront. Here you can find shops, restaurants, galleries, and an opportunity to try authentic Mexican cuisine.
An evening stroll is a great way to end your day with a stunning sunset over an infinite horizon overlooking the Pacific Ocean.
If a night out is more your style, why not take a break and listen to the wonderful live music performances offered at various bars and restaurants throughout the area?
Take A Paraglider Tour in Cabo San Lucas
Tour the skies of the Sea of Cortez with a powered paraglider from Cabo Sky Tours! With the help of a licensed pilot, you can take part in a short 10 to 12-minute Land's End Sky Tour for just USD 60. Alternatively, you can delight in other rides lasting over an hour.
Your friends will be green with envy when they watch you soar high above Pedregal, The Arch, Médano Beach, and other stunning spots. The only limitation is the paraglider has only room for one passenger.
Imagine how gorgeous the views would be from above as the humpbacks breach the waves!
Don't miss out on our latest travel articles - sign up for our newsletter here
Check Out Cabo Wabo
Cabo Wabo is a legendary spot that every visitor should experience at least once. Founded by Sammy Hagar, the popular hotspot offers drinks and food during the day. The venue provides a nightclub atmosphere that runs into the early hours of the night.
They also serve their premium tequila made from Blue Weber Agave, even though Haggar is no longer owner of the brand. Whether you're a fan of Sammy or not, Cabo Wabo has something for everyone!
Be A Pirate For A Day in Cabo San Lucas
Step aboard the Buccaneer Queen, a wooden pirate ship in Cabo San Lucas, and experience an unforgettable adventure! Featured in films such as Cutthroat Island, starring Geena Davis, you will enjoy amazing views of the surrounding area, including El Arco, Land's End, Lovers Beach, and more.
This squash buckling voyage includes a pirate show, complete with evil buccaneers performing duels onboard, fun audience participation games, prizes to be won, danceable music, conga lines, and an all-important never-ending open bar.
Have your photo taken in front of The Arch during the excursion so you can remember your pirate adventure for years to come!
Learn To Cook Mexican Food
Nothing says Mexico more than savouring authentic Mexican food. To enjoy the flavour back home, indulge in a hands-on cooking class. The classes are fun, and you'll learn to prepare and cook ingredients you bought from a market.
On the farm-to-table tour, you'll learn to make salsa, guacamole, and corn tortillas. Alternatively, you can prepare a four-course meal during the all-day cooking class.
What better way to enjoy your day than tasting the Mexican dishes you prepared yourself?
Try a Half Day Mexican Cooking Class with a Masterchef - full details here
Hike Pedregal Hill in Cabo San Lucas
If you're not afraid of getting hot and sweaty, the hike up to Pedregal Hill offers breathtaking views of the Pacific Ocean, Cabo San Lucas, and the Sea of Cortez.
The route runs through an affluent neighbourhood and rises steeply from its base. While the entrance is at a gated community, security guards will let you pass.
Ideally, you should begin early to avoid the extreme midday heat. Pack plenty of water, use sunscreen and prepare to sweat on this urban hike.
Wrap It Up
While Cabo San Lucas provides the perfect locale to soak up the sun, reserve some time to participate in fun activities too.
If you spend any time around the Marina, you can often spot huge pelicans and sea lions trying for an easy meal.
We hope you have enjoyed our article from guest writer Karen from Forever Karen.
Karen is a Canadian cruiser and traveler at ForeverKaren. Born in Singapore to a British Military family, she grew up traveling the world and continues her desire to spend her wings. With her husband Brian, she enjoys cruising the oceans and seeking out new adventures.
General Travel Information Cabo San Lucas
Airport Transfer Options

For the latest airfares to Cabo San Lucas, try Skyscanner.
We have used them since 2013 to source the best fares when we travel.
Travelling by bus around Mexico – check out Busbud for the latest schedules and ticket prices
For the latest car rental prices click here
Where to stay in Cabo San Lucas
Travel Insurance
World Nomads offers simple and flexible travel insurance. Buy at home or while travelling and claim online from anywhere in the world.
Check here if you need a Visa for Mexico
To Travel Too Travel Shop
Travel smarter and safer with products from our To Travel Too Travel Shop.  If you are looking for the latest luggage, guidebooks or travel accessories we have you covered with over 800 travel products to choose from.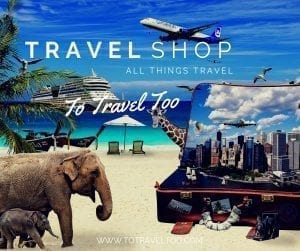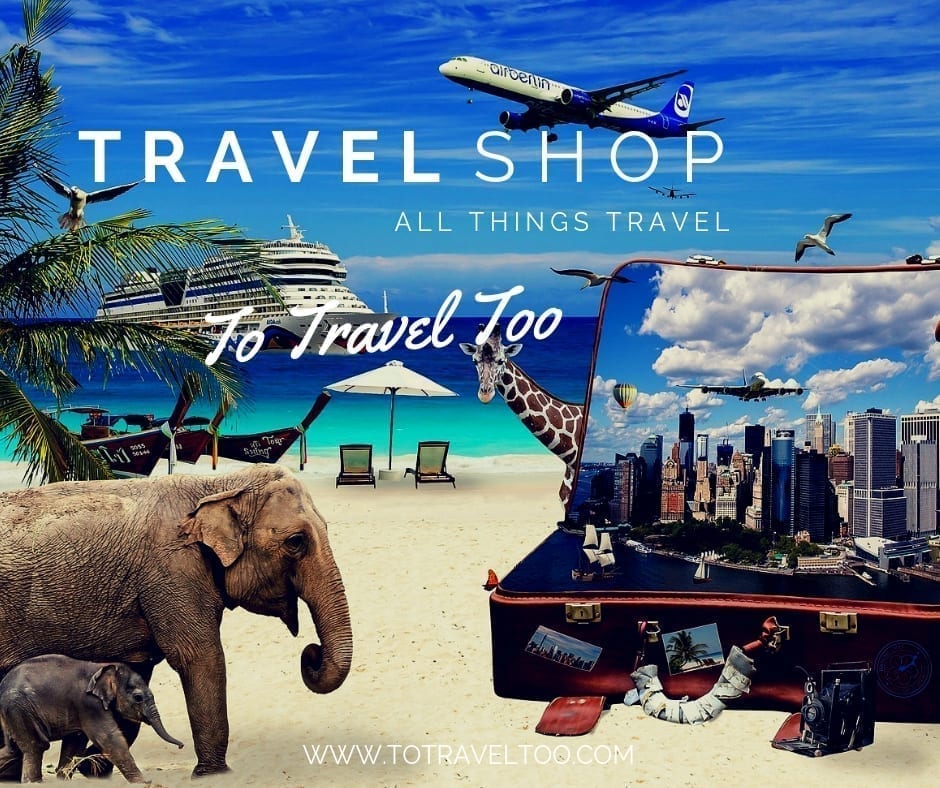 Pinterest
Are you on Pinterest? We are at To Travel Too and we have many travel-related boards check us out at Pinterest.  If you enjoyed our article why not pin it to your board and read it later?
Next Mexican Travel Inspirations
Mexico City – top things to do
Ultimate Guide on the Yucatan Peninsula