Are you planning a vacation to Sri Lanka?
Sri Lanka, a small island nation located in the Indian Ocean, is known for its stunning natural beauty, rich cultural heritage, and warm hospitality. With its pristine beaches, lush green hillsides, ancient temples and monuments, wildlife reserves and tea plantations, this tropical paradise has something to offer every type of traveller. In this article, we will explore the top things to do in Sri Lanka in 2023 that should be on your bucket list when planning a trip to this magical land.
Top Places to Visit in Sri Lanka is written by Vinod founder/editor with his wife Divya of the travel blog 'Budget Travel Plans'.
Sri Lanka has been on our travel wish list for many years.  We are delighted to have this article on Sri Lanka and we hope that you enjoy it as much as we did. We can't wait to visit.
Sri Lanka is a great destination for all travellers from family travel with children to solo travellers and baby boomers.
This post may contain affiliate links. Please see our disclosure for more information. As an Amazon Associate, I earn from qualifying purchases (if applicable).
Related Reading: Top Places In The World To Visit 
Top Places to Visit in Sri Lanka
There are very few sites that offer the quaint originality in travel that you will find in Sri Lanka. Devastated by civil war for 25 years, the country is slowly rebuilding itself as a tourism destination. It has a lot going for it with its beautiful pristine beaches, the unique blend of western and local culture, flora and fauna, and historical monuments.
We have placed together a list of locations that capture Sri Lanka's cultural and natural diversity. Most of these places are still relatively untouched and retain their natural charm.
Negombo in Sri Lanka – amazing place in Sri Lanka
As your flight lands at the international airport, you could choose to head to Negombo or Colombo. Negombo is a peaceful beachside town located just 15 minutes from the airport. The town has a relaxed atmosphere compared to the hustle and bustle of Colombo.
Negombo Lagoon offers water sports such as scuba diving, rafting, windsurfing, and even fishing. The 1600 AD Dutch fort is now the town's prison but still a place to see on your tour around the city. Also, visit the Angarukaramulla Buddhist temple with its 6 meters reclining Buddha and the St. Marys Church, which has some beautiful ceiling paintings.
Colombo – best city in Sri Lanka
Colombo is Sri Lanka's capital city and is situated 45 km from the airport. It is the best place to experience the local food and busy everyday life which is a blend of glitzy sky scrappers and old city markings. Hire a tuk-tuk for a nominal sum to tour the city through its winding lanes.
You can shop at the street stalls selling souvenirs and local handicrafts. Take a walk on the Galle Face Green, which is a pretty boulevard separating the Indian Ocean from the city. Visit the Gangaramaya Buddhist Temple, which also has a museum inside.
You can visit the Gangaramaya Buddist Temple on this Colombo Half Day City Tour. Check availability here.

The Colombo Dutch Museum is also a must-visit as it houses rare antiques, furniture, paintings and other relics of the Dutch colonial period. The Jami Ul Alfar Mosque is also eye-catching due to its candy-striped walls and unique architecture.
Most of these activities can be completed in a day or two. The Colombo City sightseeing open-decker bus provides a fun-filled experience as it brings you to all the major locations around the town. There are night buses too. The day bus tour costs LKR 3600 for adults and LKR 1700 for children.
If you enjoy walking tours you can take a Colombo City Walking Tour click here for the latest information and prices
Would you like to enjoy a cooking class?
Rustic Cooking Class Colombo
Rustic Cooking Class Colombo with Market Visit is the first ever fully hands-on Sri Lankan gastronomic experience which Rustic Tour Guide in Colombo conducts. Our cooking class starts by exploring the local market where you will get to know how to select world-renowned Sri Lankan spices and ingredients by their smell, feel and appearance. In the traditional market, you will have a great opportunity to see and experience the real Sri Lankan culture and lifestyle. Nearly every culture has its own food and its own customs associated with it, the customs and terminology that accompany eating in Sri Lanka are passed down through generations as an Oral tradition.
Come, unlock the secrets of Sri Lankan gastronomy at its finest in our open, airy and beautiful Sri Lankan kitchen.
Book your cooking class here
Sigiriya – a famous place in Sri Lanka to visit
Also famous as the Lion's Rock, the Sigiriya rock fortress is a UNESCO World Heritage Site, and it was constructed in the 3rd century BC and had historical significance as the earliest example of ancient urban planning.
It is intended in the form of an enormous stone lion whose body has been demolished, but the feet still remain perched magnificently on the 370-meter high rocky plateau. It is an integral part of the cultural triangle in Sri Lanka. The triangle also includes Polonnaruwa Temple ruins and Cave temples of Dambulla which are located close to Sigiriya.
Flights, trains, and buses are available to Sigiriya from Colombo everyday. The nearest railway station is Habanera.
For details on a day tour to Sigiriya Rock Fortress click here.
Kandy – a beautiful place to visit in Sri Lanka
Located in central Sri Lanka, Kandy is set on a plateau surrounded by mountains with tea plantations. It is a very scenic town and at its heart lies the Bogombora Lake. The main attraction here is the Temple of the Sacred Tooth. The temple houses the canine tooth of Gautam Buddha and is a shrine for people all over the world.
The Royal Botanical Gardens is quite famous for its collection of orchids. The hill station has a pleasant climate which brings people here. There are other small places of interest to visit around the city which can be covered by hiring a tuk-tuk. Kandy is accessible by bus from Sigiriya which takes two and a half hours.
One of Kandy's popular tours is the Afternoon City Tour offered by our partners Get Your Guide. "Discover the most important attractions within the city limits of Kandy and enjoy the beauty and cultural heritage of this small hill capital. You will visit the Botanical Garden, do an upper lake drive, witness a cultural show, and visit Kandy Temple."
Book Your Kandy Afternoon City Tour Here
Nuwara Eliya – a top thing to do in Sri Lanka
Nuwara Eliya is a charming colonial town built by British settlers when they colonized Sri Lanka. It was made as a holiday destination due to its temperate climate. The city is dotted with delightful bungalows, many of which have been converted into hotels. Tea plantations abound in this area so you could visit some tea factories too. St. Claire's waterfalls, the widest waterfalls in Sri Lanka are nearby.
There is the Ambewala dairy farm which you could visit to see calves grazing and milking cows. Hiking and strolling can be your principal activities here as the place is best for a relaxing holiday. Horton Plains National Park is worth visiting because it has fantastic mountain views and animal spotting.
There are buses from all major tourist destinations to Nuwara Eliya. However, the train journey is the most scenic as it takes a winding route through the mountains. The closest station to Nuwara Eliya is Nanu Oya which is connected to Colombo.
For a 2-Day Tour to Nuwara Eliya from Colombo click here for the latest information and prices.
Our partner Get Your Guide offers this 2-day  "If you have a limited amount of time to see the sights of Sri Lanka, this 2-day tour will take you to Kandy and Nuwara Eliya, and to some of the country's most popular attractions. Visit the cultural city of Kandy, the Temple of the Tooth Relic, and more. tour "
Yala National Park – top tourist attraction in Sri Lanka
Enclosed in an area of 1268 sq km, the Yala National Park has international prominence for having the maximum density of leopards. It is also homeward to the Sri Lankan wild Elephant. It is a vast expanse of an open plain dotted with thick shrubbery and lagoons.
Wildlife safaris are available along with basic wildlife bungalows where you can stay the night to experience authentic forest nightlife. Camping is also allowed in designated places. The beach section of the park that was devastated by the 2004 tsunami is open for public strolls.
The choicest way to get there is by hiring a taxi or taking a bus from Colombo. The average distance is 240km.
Click here to book your 2 days, inclusive safari to Yala National Park
Bentota
This whimsical coastal town is situated at the mouth of the Benton River. It has beautiful sandy beaches with coconut trees giving it a lovely tropical atmosphere. During the season (November to April) the calm sea is ideal for snorkelling, deep-sea diving, jet-skiing, fishing on a traditional canoe and more!
The Turtle Hatchery is a big draw for families. You get to see turtles that fit into the palm of your hand being hatched and released into the sea. The Galapata Vihara is a 12th-century temple which has stone carvings and a maze of underground tunnels connecting the temple internally.
For details on a 1-day boat tour to Bentota click here.
The Ideal Time to Visit Sri Lanka – Sri Lanka Weather Details
When is the best time to visit Sri Lanka?
There are two monsoon seasons in Sri Lanka (April-June and November-March) that hit the southwest and northeast parts of the country respectively. Plan ahead to decide which sections of the country you will be visiting, and you have plenty of sites to tour in each part of the country!
Conclusion:
A few more beaches worth visiting are Mirissa, Unawatuna, and Nilaveli Beach. There are plenty of modest stay options to choose from by way of homestays and small quaint hotels. However, the hospitality of the local people makes even the most budgeted trip feel like royalty. Connectivity is also very good with trains, buses and paid taxis going almost everywhere.
Author Bio
Vinod & Divya, parents of a three-year-old kid, are Software Techies by profession gradually driven towards travel by passion. They are the founder/editor of the travel blog 'Budget Travel Plans' and are based in India. They have travelled across exotic destinations including Mauritius, Singapore, Malaysia, Thailand, Srilanka, Bhutan and the Middle East. They aim to share their budget travel experience, Travel tips & tricks and also advice on travelling with little kids.
We hope that our top places to visit in Sri Lanka have whet your appetite and that you will be visiting Sri Lanka soon.
Essential Visitor Information to Visit Sri Lanka
Visa Information for Sri Lanka
Do you need a visa for Sri Lanka. Put your details below to check.
Sri Lanka Map
Getting In – Sri Lanka
Sri Lankan Airlines are the country's carrier.
Find the cheapest flights with Skyscanner who then directs you to the airline's website with no extra fees to pay.
For the best hotels in Sri Lanka:
The top 3 cities to visit in Sri Lanka are:
Where to stay in Colombo:

Where to stay in Kandy

Where to stay in Galle

Bus Travel Around Sri Lanka
Are you looking to travel by bus throughout Sri Lanka? 12goAsia has the latest timetables and fares.
More Top Tours and Activities in Sri Lanka
Travel Insurance
We recommend that you take out travel insurance when you travel.  The best time to purchase your policy is when you have booked flights and hotels and paid deposits on tours and cruises.
Pinterest
Are you on Pinterest? We at To Travel Too have many travel-related boards check us out at Pinterest.  If you enjoyed our article why not pin it to your board?
If you need to purchase new luggage, packing cubes or travel clothes and accessories check out our own To Travel Too Travel Shop for the latest gear.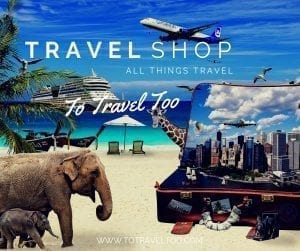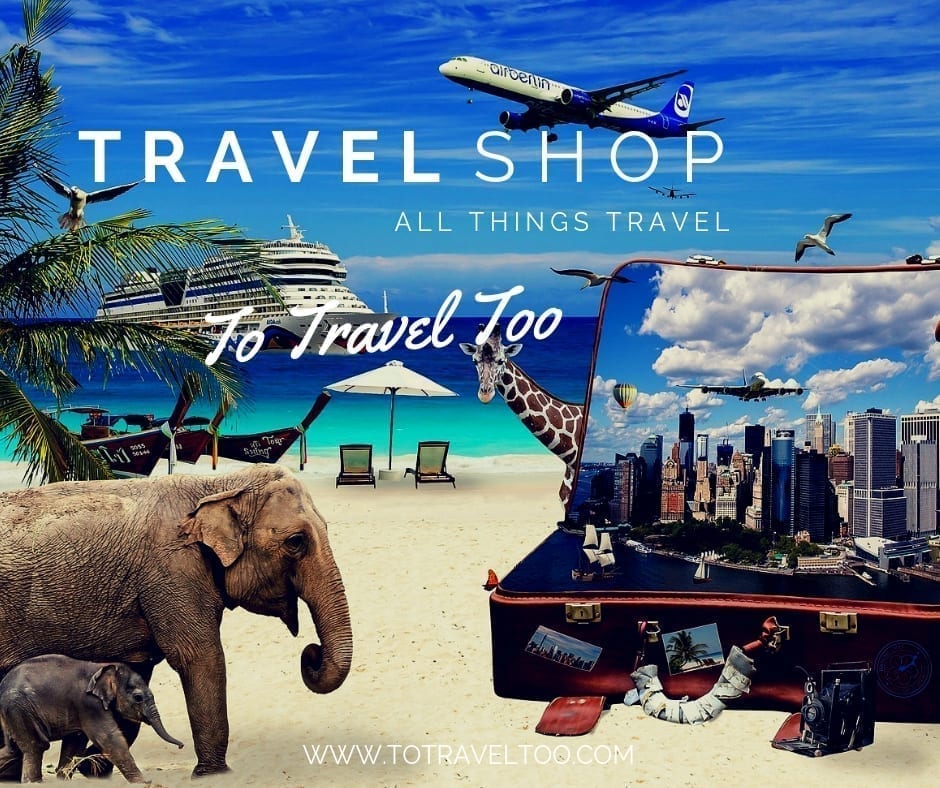 Conclusion
In conclusion, Sri Lanka is a magnificent country with so much to offer in terms of culture, history, nature and adventure. Whether you're looking for breathtaking scenery or exciting activities, Sri Lanka has something for everyone.
In 2023, visitors will have even more options to explore as the country continues to develop and expand its tourism industry. From visiting ancient temples and ruins to hiking through lush forests and spotting rare wildlife, there are endless possibilities for an unforgettable trip to Sri Lanka in 2023.
So start planning your journey now and get ready for an incredible experience in this beautiful island nation!